With us hunkered up at home the first week of winter break, we decided to have a family fun New Year's Eve at Knott's Berry Farm. It was a great way to get them out in the sun, burn off a little energy and spend some quality time outdoors.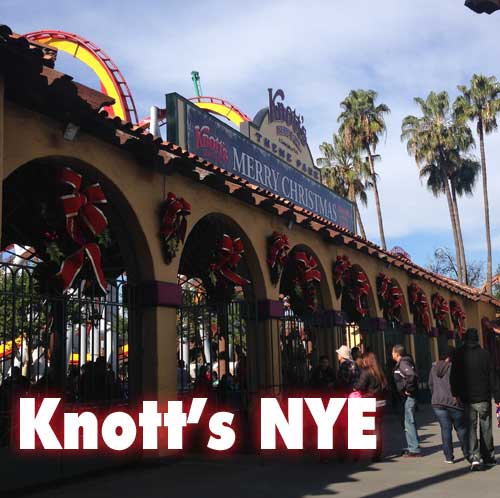 Last year we attended the family fun New Year's Eve festivities at Knott's and had a an awesome time, so it was an absolute perfect way to celebrate an amazing 2014.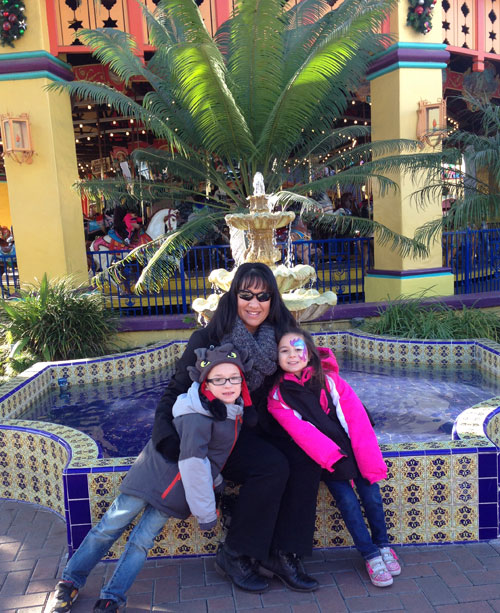 This visit to Knott's, the kids decided they wanted to do things a little differently. We started off wandering through Camp Snoopy, but they had other ideas in mind – GAMES! They wanted to play every game possible. It started off with selecting ducks for a prize and they were off.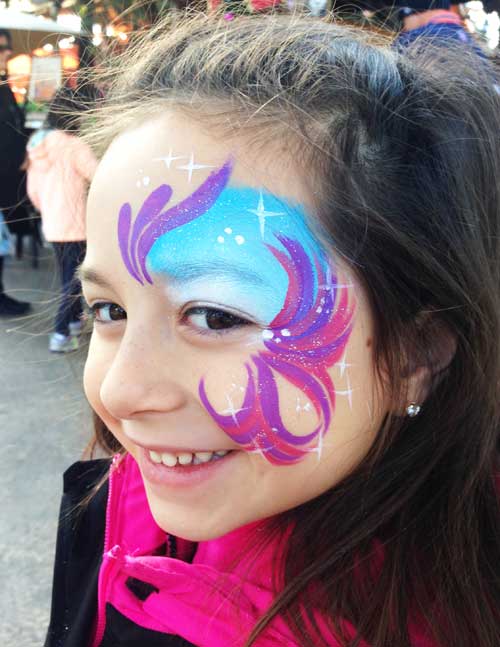 However, we first had to stop to make sure the princess got her face painted. Daddy can never say no to this adorable smile!!!
Then we decided to grab a snack so we headed on over to Fiesta Village to grab some delicious Mexican specialties. If you're a fan of nachos, they have a great nachos plate with steak, cheese, guacamole and more.
The kids made a "b-line" to the Merry-go-round, one of their favorite "family friendly" rides, while I stopped to take pictures.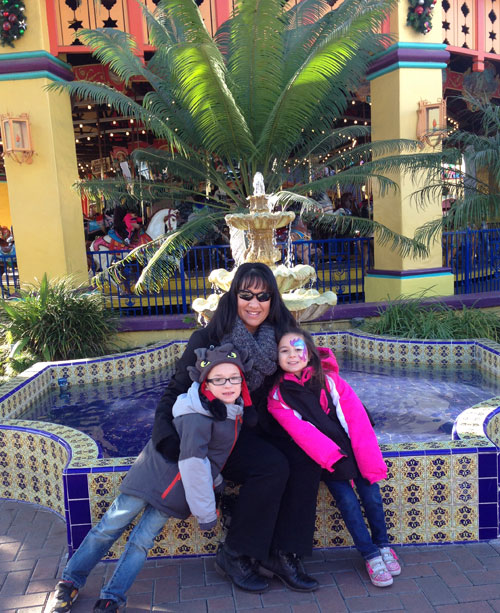 Lucky me – I'm actually in a picture! As a blogger photographer, I NEVER end  up in any photos, unless it's an obligatory selfie.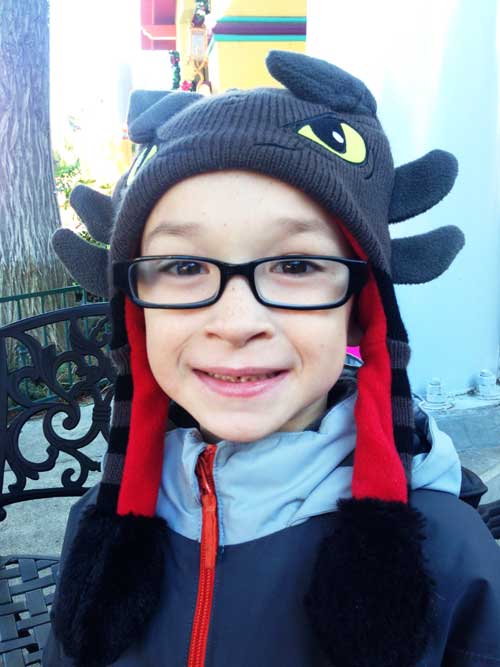 Then it was all about the games. Typically we walk by all of the carnival games, because the rides are of #1 importance. This visit, it was all about bringing home as many plush friends as they could get their hands on.
One of my favorite things to do this time of year is to wander through the Craft Village. We finally had the opportunity to catch the glass blowing tutorial in progress and the kids were entranced.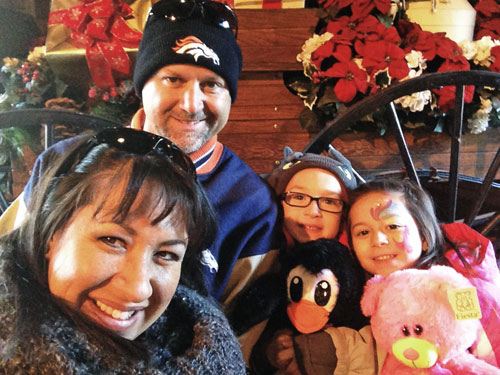 Next year, make sure you add Knott's Berry Farm to your New Year's Eve bucket list! They create their own signature countdown to the New Year with Knott's Sky Cabin, which will be covered in special lighting effects and will rise to the top of the "K" tower to ring in 2016! Knott's Family Fun New Year's Eve celebration is included in the one day price of admission. Park hours are 10am to 1am.
Hope you had a wonderful New Year's celebration and wishing you an amazing 2015!
Disclaimer: Special thanks to our friends at Knott's Berry Farm for inviting us to ring in the New Year with Snoopy and friends and to Giga Savvy for contributing to this post.