It's that time of year when Knott's Berry Farm transforms for the fall festivities. During the day, Thursdays through Sundays, families can enjoy Halloween-themed Spooktacular fun for the whole family with Knott's Spooky Farm. Designed for children ages 3 – 11, youngsters can enjoy trick-or-treating through Ghost Town, Halloween-themed shows, a costume contest and so much more, which are all included with regular park admission or a 2022 Season Pass. The event takes place Thursdays through Sundays this year, starting September 29 through October 31.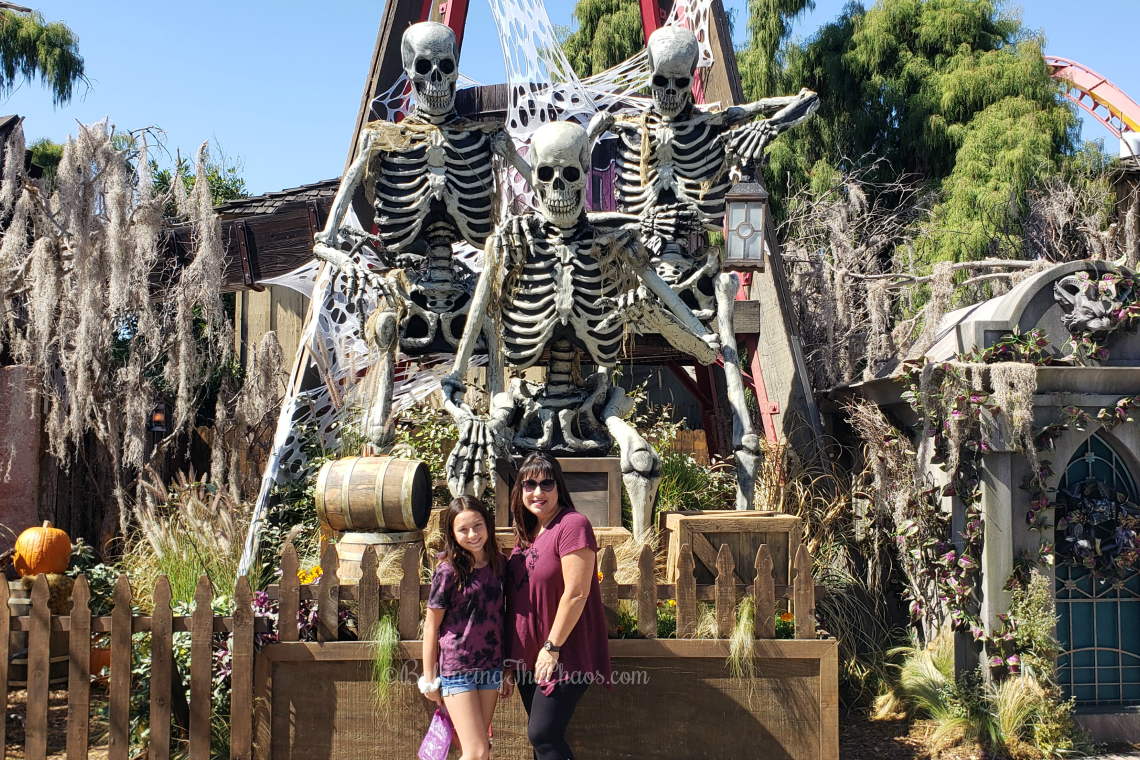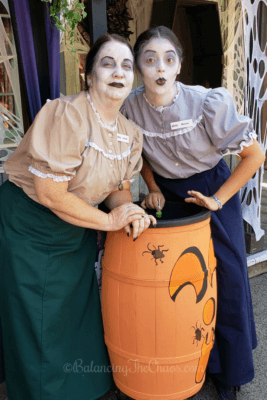 Scattered throughout the city of Calico are Trick or Treating stations with friendly ghosts and towns folk of Ghost Town. They even provide treat bags containing maps and other goodies when you walk through the main gates of the park. Treat bags are distributed to children ages 3 to 11, and available from park opening until 4:30 p.m.
Little ghouls are also encouraged to strut their stuff and show off their Halloween Costumes in the Calico Carnival Costume Cavalcade hosted by the Calico Mayor and Cameo Kate at the Calico Mine Stage.
In Calico Park, you can hang out in Linus Van Pelt's Great Pumpkin Patch where you can take photos, and enjoy crafting, and listing to the musical Creepy Crooners. For an additional fee, you can decorate your own pumpkin, create your own Frankenstein or ghost, or even add frosting and sprinkles to your very own Halloween cookie.
At the Bird Cage Theater, guests are invited to enjoy a spooky story time several times during the day.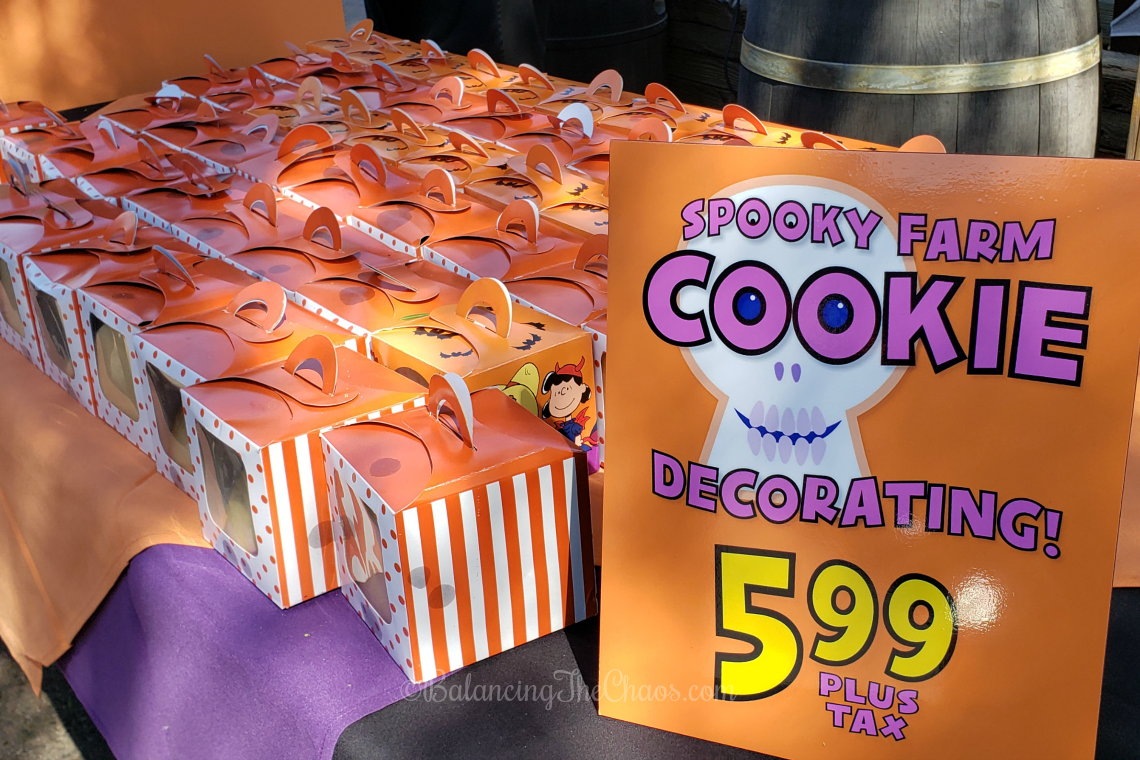 Take a trip to Camp Spooky on the Grand Sierra Railroad as you ride with the Peanuts Gang. Along the way, you'll spot 2D and 3D Halloween characters and effects.
The Timber Mountain Log Ride has been transformed into the Halloween Hootenanny where mysterious creatures have come out to celebrate the season. The ride's interior features surprise after surprise as guests venture past the Calico Coffin Creeper Band, the town's Green Witch and splash down Skull Mountain through a labyrinth of jack-o-lanterns – all set around an original song performed by Krazy Kirk and the Hillbillies.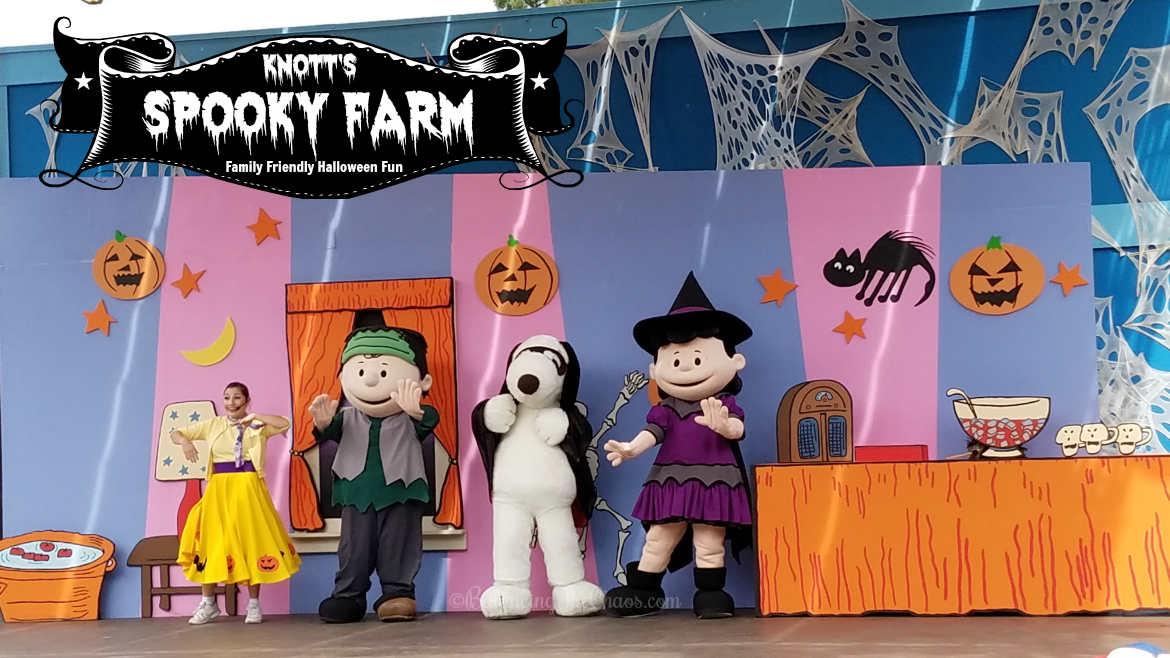 The fun continues for little ones at the Calico Mine Ride as it undergoes a fantastical transformation into a candy wonderland! Grab a seat to explore the caves and caverns for candy confections but keep an eye out for the elusive Pink Fairy.
The Camp Snoopy Theater is hosting the Great Pumpkin Palooza show, where you'll get more than a rock as you join Snoopy and the Peanuts Gang for a high-energy music tribute to the best holiday ever, Halloween!
At the Creepy Critters Corral (a.k.a. The Livery Stable), spiders, bugs and more are waiting to meet you.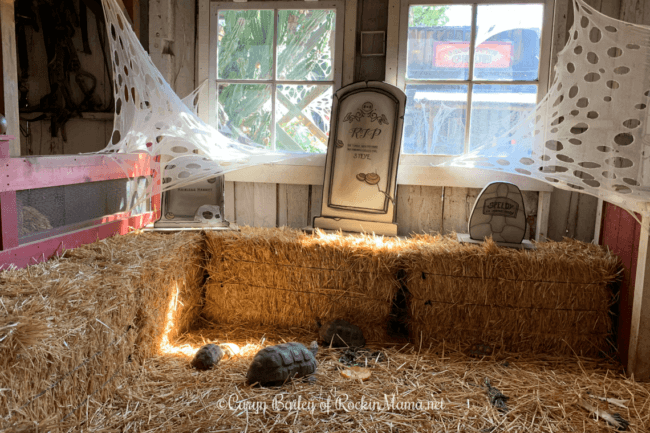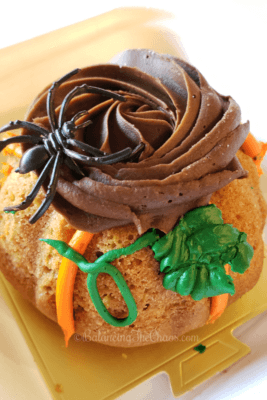 Knott's Spooky Farm also features some spooktacular food options with a ghoulish theme:
Scary Sausage and Veggie Sub (Coaster's Diner and Coaster's Diner)
The Hollow's Chicken & Hatch Chili Pizza Pie (Prop Shop Pizzeria, Grizzly Creek Lodge, & Wagon Wheel)
Chicken and Spicy Sausage Gumbo with Frog Legs (Wagon Wheel)
Chaos Cheeseburger Pizza (Sutter Pizza & Prop Shop Pizzeria)
Cauldrons BBQ Beef Baracoa Sandwich with Spicy Slaw (Boardwalk BBQ)
Ghouls Beer Cheese Mac & Cheese with Steak Bites (Boardwalk BBQ)
Creepy Calamari on a Stick (Strictly-On-A-Stick)
Chupra Nacho Hot Dog (Fiesta Dog)
Creepy Treats (Ghost Town Bakery & Farm Bakery)
Frighten Philly Cheese Tater Tots (Calico Tater Bites)
Fearsome Foot Long Hot Dog (Gold Mine Trail Booths)
Witches Fingers with Cubano Flavors (Wilderness Broiler)
Bratty Bratwurst and Saurkraut (Grizzly Creek Lodge)
Decomposing Cool Ranch Taco (Cantina)
Mexican Chorizo and Garlic Shrimp Burger (Sutter's Grill)
To commemorate all the family fun during Fall at Knott's Berry Farm, pick up a limited edition Knott's Spooky Farm t-shirt. And there are also many cute seasonal items. My daughter particularly loved the stuffed animals known as squish-mellows that we discovered when in Calico.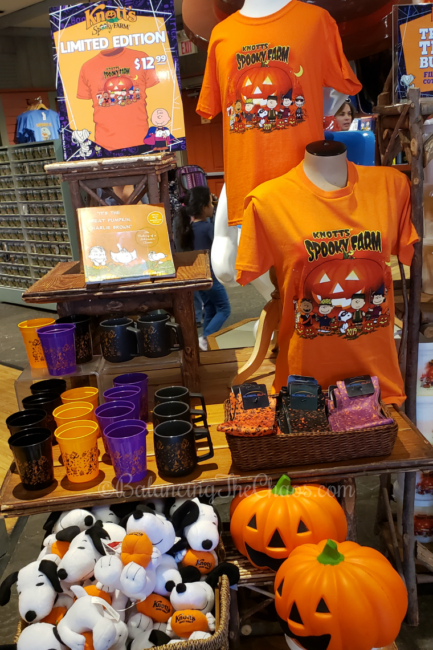 Since we live down the street from Knott's Berry Farm, it seems fitting that this is the amusement park we tend to visit most often. I love the fact they are affordable and have so many special family activities that are INCLUDED in the regular price of admission. And seeing that Knott's Scary Farm is my favorite annual event, I'd say we're hooked! Knott's Spooky Farm runs weekends through October 31st (9 a.m. to 5 p.m.).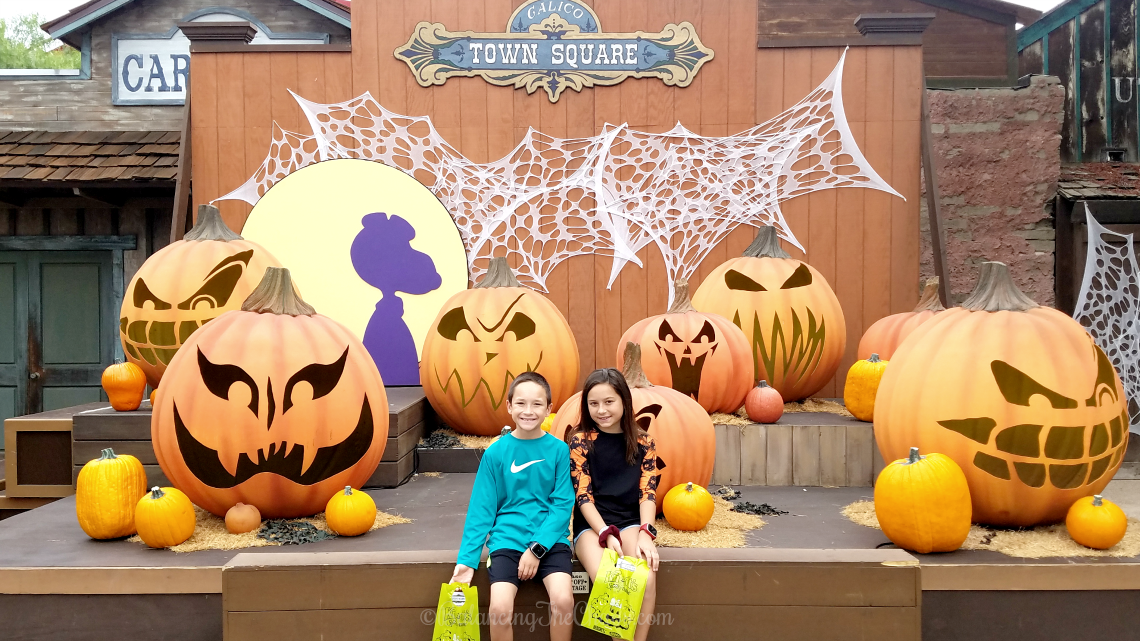 Wondering why the park closes at 5:30 p.m.? Once the sun goes down, the residents of Ghost Town take over the park and Knott's is transformed into Knott's Scary Farm. It certainly isn't for those of the faint at heart. While I'm a BIG fan of Scary Farm, for now, we'll stick to Spooky Farm for the littles.