A couple of weeks ago, I had the opportunity to go on a field trip to Rancho Los Cerritos in Long Beach, and learn about the history of Southern California dating back to 1878. Originally part of a land grant of 300,000 acres given to Spanish soldier, the original adobe home built on the property in 1844 still exists today. Students and families are invited to take a trip back in time and explore the grounds and learn the ways of life as it was on the sheep ranch during that time.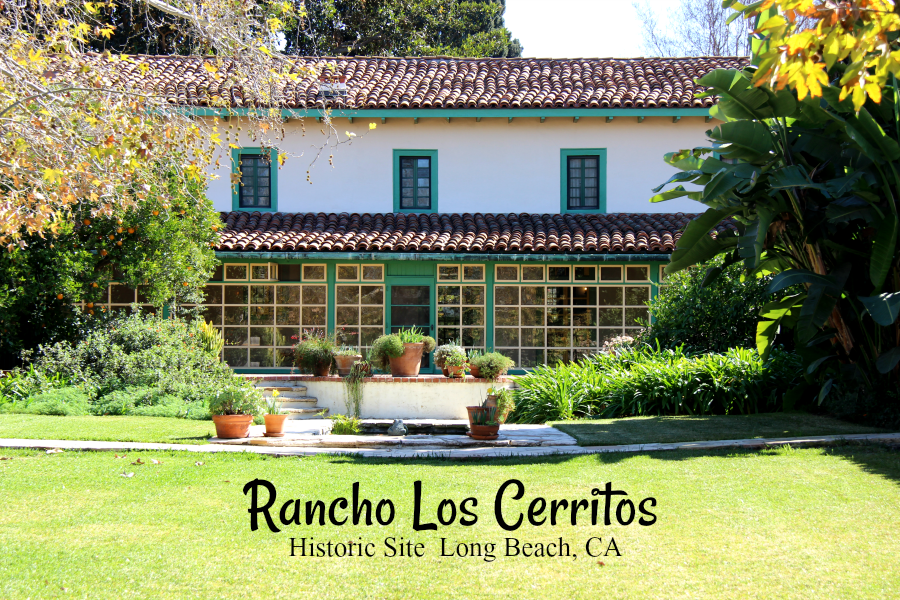 When we arrived at Rancho Los Cerritos, were split into groups, each having a separate tour guide. Our group started in the outdoor area where we learned about gardening and how the early settlers utilized the land for food, fun and shelter.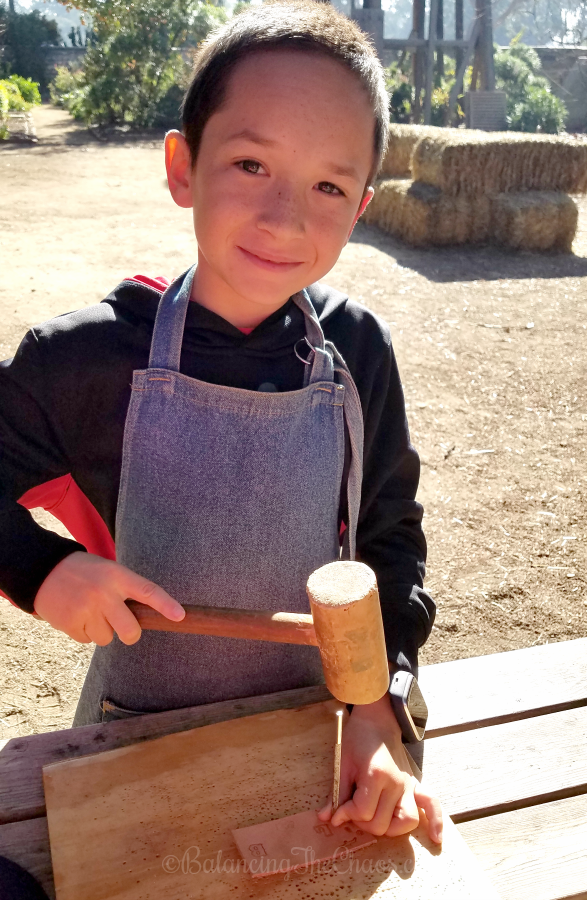 The students had the opportunity to learn how to brand or decorate leather. They were invited to create their own design on a small cut piece of leather with a mallet and branding tools.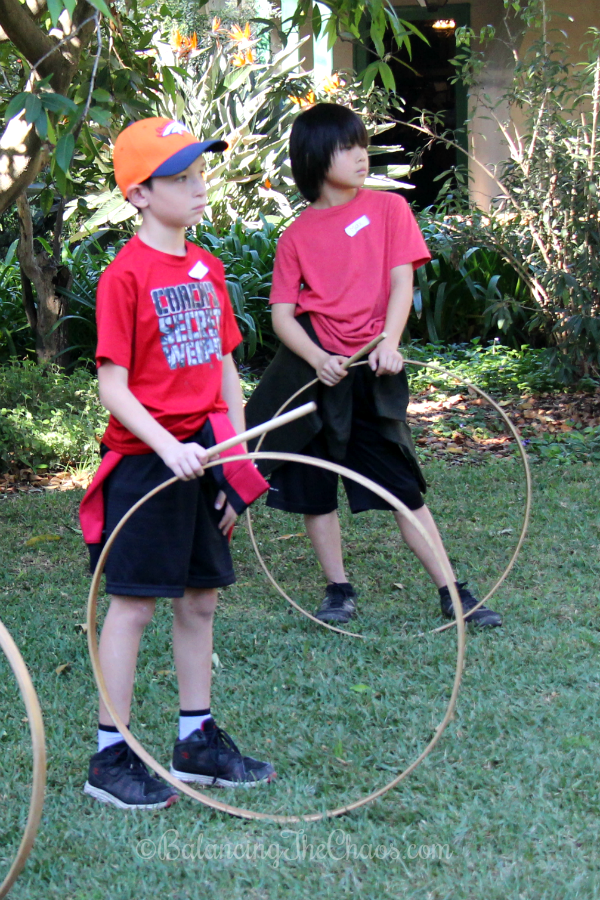 Students learned games the children of 1878 played. They would use wooden sticks to push around round wooden hoops. They would race from one side of the field to another to see who could get to the other end the fastest.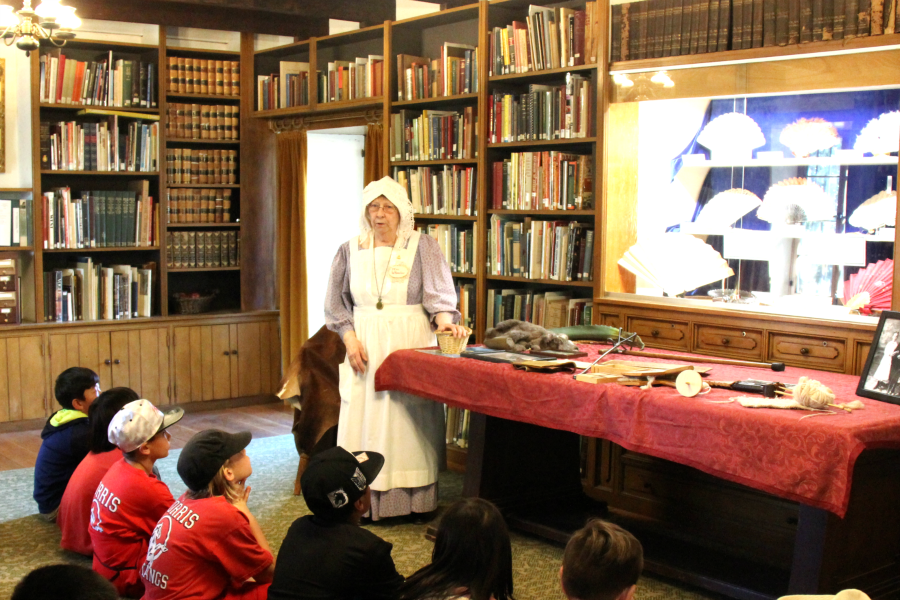 They had the opportunity to learn about how wool was sheered off sheep, then stretched into thread and woven into clothing and other usable items. A piece of cattle hide was on hand for the kids to touch and pass around. Then we were off to explore the Rancho Los Cerritos Adobe.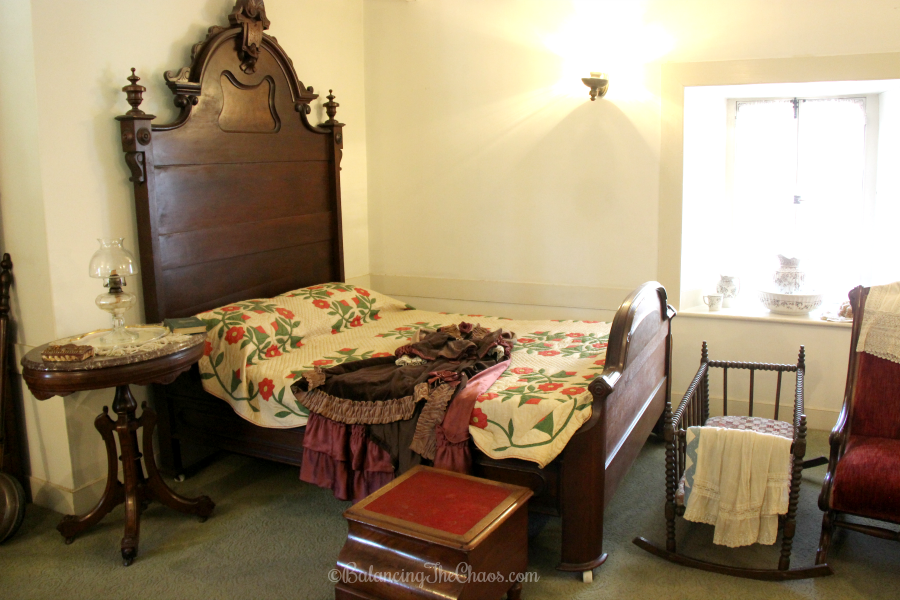 Finally the tour of the main bedrooms, dining area and kitchen was quite fascinating. The children able to compare the difference of living on a sheep ranch versus homes of today.
Have a passion for history and want to explore Rancho Los Cerritos? It is certainly an educational experience. We had such a fun time learning and exploring. House tours are offered Wednesdays through Sundays 1pm – 5pm for free.  Garden tours are offered Saturdays and Sundays 1pm – 5pm for free. Rancho Adventure Tours where the children have hands on learning requires an RSVP and is $3 per person. For more information, visit https://www.rancholoscerritos.org/.