Today marks a new milestone for our friends at Discovery Cube OC – they've expanded and remodeled their facility into a 44,000 square foot campus, increasing the limits of imagination.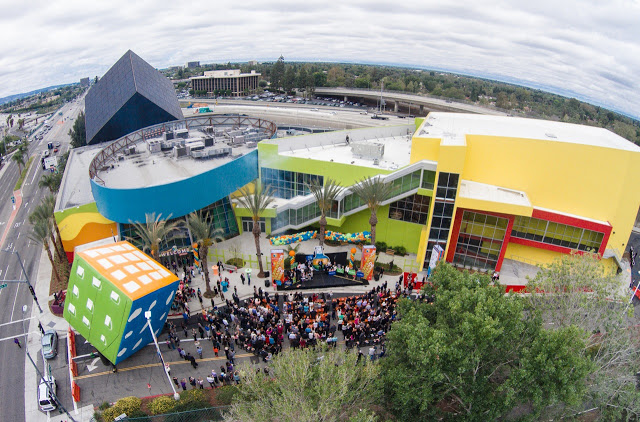 Photo Courtesy of Discovery Cube OC
Discovery Cube OC, a well known spot for field trips and family fun days, has grown in size and added on some amazing new exhibits giving guests new hands-on permanent exhibits, themed science adventures, interactive programs and STEM (science, technology, engineering and math) learning spaces.
Discovery Cube Orange County's beautiful new 10,000 square-foot Julianne Argyros Showcase Theater and Exhibition Hall is a state of the art facility that can transform an exhibition space into a 500-seat theater for greater flexibility in giving the families of Orange County an ever-changing destination for entertainment and education. We recently had the opportunity to enjoy Bubblefest just a few weeks ago in the new space, now occupied by the Sherlock Holmes Exhibit.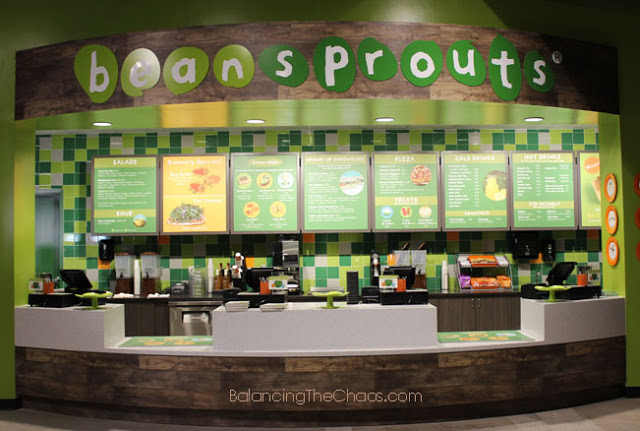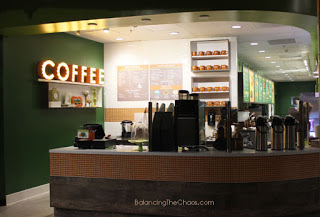 If you've visited the Discovery Cube OC in the past, you may recall a restaurant within the museum. Now, as part of Discovery Cube Orange County's healthy living initiative, a new onsite Bean Sprouts Café offers a kid-friendly healthy menu. During the media preview, we had the opportunity to sample several of the menu items, all of which my children absolutely loved. Better yet, if you or family has any dietary restrictions,any regular menu item can be made with vegan, gluten-free, dairy-free, casein-free, nut-free and egg-free options. Visitors can order pizzas, soups, salads, sandwiches and desserts as well as "Imaginibbles," a signature line of themed, hand-held foods designed to make eating healthy fun.
For parents, the best part? COFFEE! Yes, Discovery Cube Orange County added a coffee bar and we can't wait to sample what they have to offer!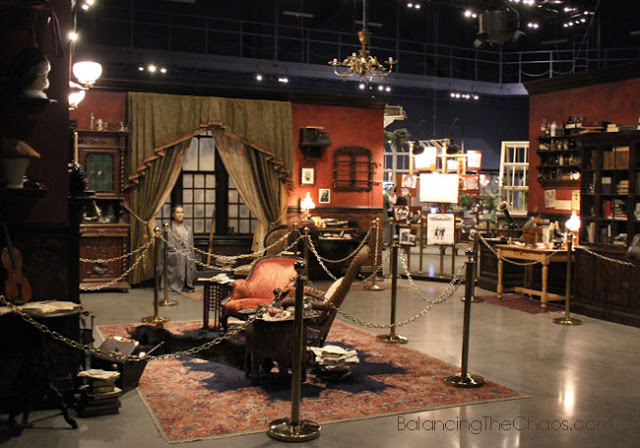 In addition to the expanded facilities, guests will love these exhibits: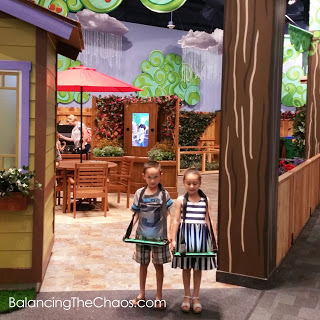 Sherlock Holmes –  The first exhibit on display in the Julianne Argyros Showcase Theater and Exhibition Hall, you will be taken through the "who done it" mystery and become a young sleuth while you solve the mystery.
Helicopter Tour – Climb aboard a virtual helicopter and soar above the Irvine Ranch Natural Landmarks and other hot spots in the heart of Orange County. You'll learn about this collection of public parks and protected wildlands that serve as a valuable resource to many rare and endangered species of plants and animals that call Orange County "home."
Inspector Training Course – My kids really enjoyed this immersive exhibit, presented by the Orange County Vector Control District, where they were led on an adventure through a back yard to find and eliminate invading vectors (rodents, mosquitos, etc.) Using a touch-screen tablet, the kids made their way through the Inspector Training Course to learn how to coexist with and keep their home free from mosquitos, fleas, and rodents in this competitive scavenger-hunt styled game.
Petersonville Healthy Kitchen – Opening soon and expanding on Discovery Cube's emphasis on teaching guests how their bodies function, this full, working demonstration kitchen, presented by Sheila and Jim Peterson, will let children become chefs creating good-for-them recipes. In addition, they will learn valuable kitchen safety tips as part of this health and wellness exhibit.
Water Gallery – The Water Gallery and Water Lab will give families the opportunity to learn about salt water to fresh water; frozen to vapor and more.
Eat Well. Play Well. Sleep Well. – Coming later in 2015, for guests age 5 and younger, is a play area, which focuses on the three aspects of keeping kids healthy. If they eat, play and sleep well, children are more likely to think well, according to children's health experts. This area also will provide parents with ideas for bedtime stories, structured playtime and healthy snack
Along with seven new exhibitions, Discovery Cube Orange County will have enhanced guest service areas for families and teachers, including:
Welcome Center and Launch Pad Science Store – Presented by Janet and Walkie Ray, the all-new Welcome Center will provide visitor information and hosts lost and found, baby care, first aid, and a retrospective chronicling of Discovery Cube's history.
SchoolsFirst Teacher Resource Center – This special area is dedicated for teachers to check out science kits, lesson plans, and discuss school topics with Discovery Cube trained staff.
Check out my interview with Dan Nasitka at the Discovery Cube OC:
2500 N. Main Street, Santa Ana, CA
(714) 542-2823
www.discoverycube.org/oc/
GENERAL ADMISSION:
Adult ($17.95), Senior ($14.95), and Children ages 3-14 ($12.95)
Entrance to The International Exhibition of Sherlock Holmes is an additional $10 per person, with discounts available for a limited time.
GIVEAWAY
win a one-year family membership to Discovery Cube Orange County
a Rafflecopter giveaway
Contest runs for one month from June 10, 2015 at 8:00 a.m. through July 8, 2015 ending at 8:00 a.m.
About Discovery Science Foundation
The Discovery Science Foundation serves as the program-development, marketing and fundraising arm for hands-on science learning museums in Orange County and Los Angeles. Established in 1989, the original non-profit Taco Bell Discovery Science Center in Santa Ana, now renamed Discovery Cube Orange County, presented by Taco Bell, continues to inspire and educate millions of young minds through engaging science based programs and exhibits. In 2012, the Center was named one of the ten "Most Trusted Brands" in Orange County and in 2013 was awarded the National Medal of Service from the Institute of Museum and Library Services.
In November 2014, Discovery Cube Los Angeles, a second nonprofit museum offering an exhibit and program mix unique to Los Angeles, opened in the Hansen Dam Recreational Area of the San Fernando Valley. For more information, call (866) 552-CUBE (2823) or visit discoverycube.org.