One of the best kept secrets in baseball, is the fact that you CAN actually bring your own food items to a Dodger game. Over the weekend, my son and I had plans to see the Dodgers versus the Angels in the last game of the Freeway Series this past weekend. In preparation of the game, we stopped at our local Smart and Final for some of our favorite game day snacks.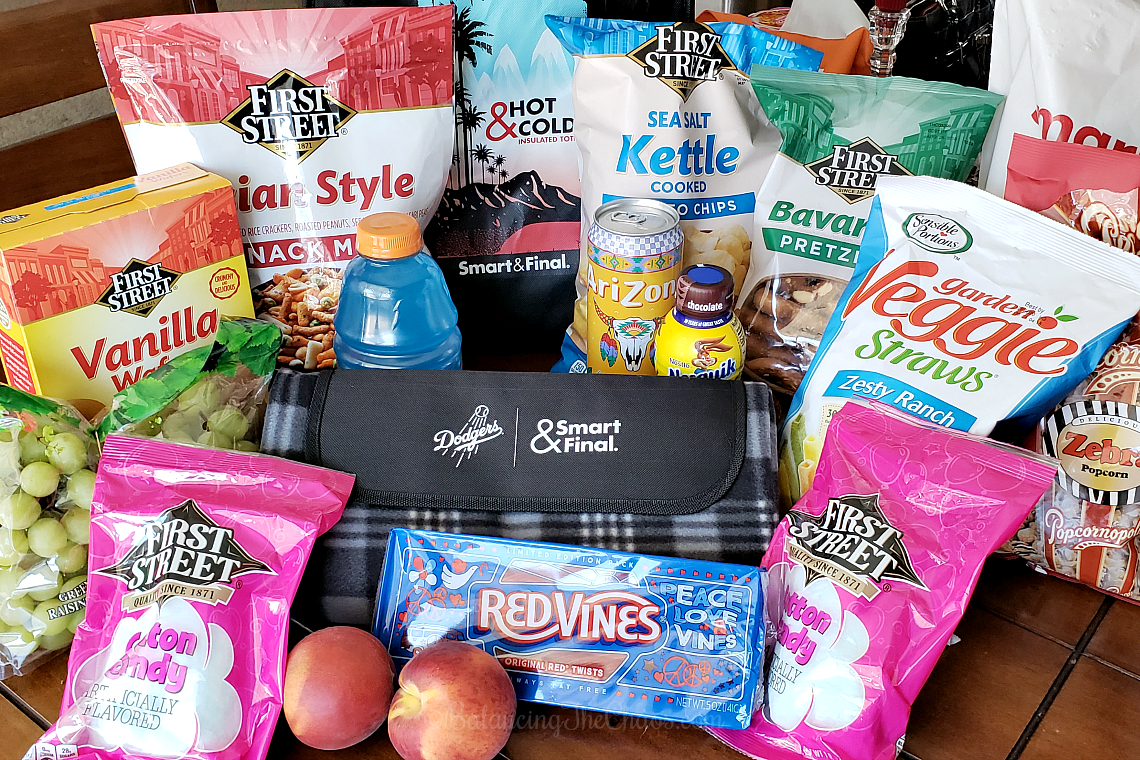 In partnership with Smart and Final, my son and I decided to pick out anything we'd be interested in taking to the Dodger game. When we walked into the location near us in Cypress, for our game day snacks. My first, unexpected selection was fruit. It has been so hot lately, that I figured some fresh, chilled fruit would be a great option.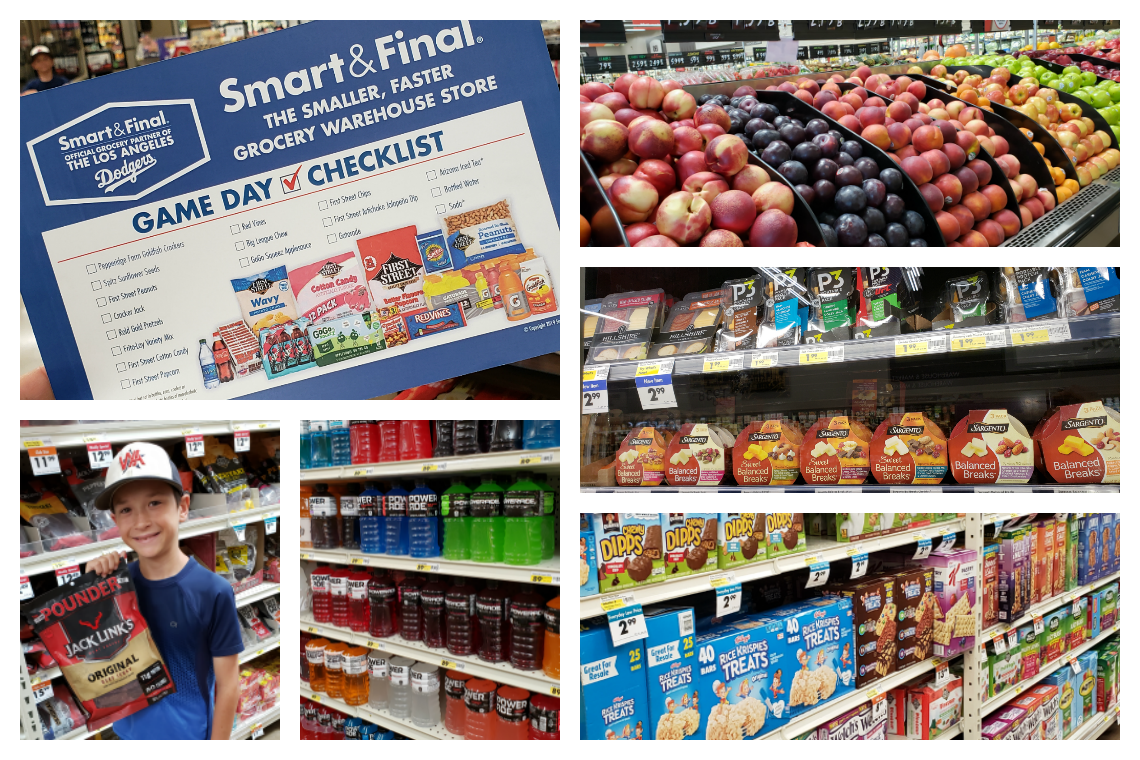 As we wandered the aisles, I reviewed the Smart and Final Game Day Checklist I had brought along with me for reference. A few of the items that were a must for us were Red Vines,Chips, Gatorade and Cotton Candy.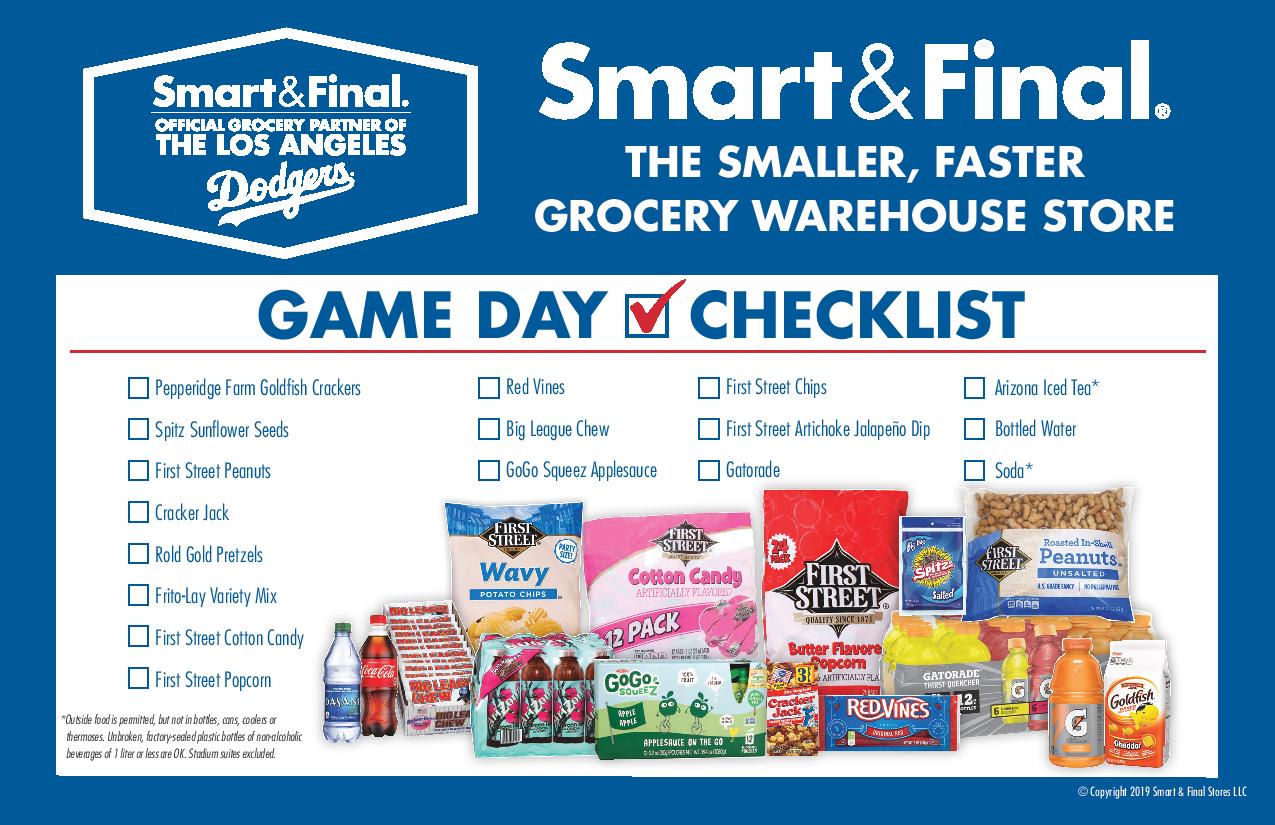 One thing to note is that no outside alcoholic beverages, cans or glass bottles are permitted. Factory-sealed plastic bottles (one per person) of one liter in size or less containing water are permitted. Please refer to the Dodgers Ballpark Information Guide for more information.
Sticking to a particular diet is difficult when you're at a baseball game. Hot Dogs, pizza, cracker jacks and pretzels, the scents are oh so tempting. By bringing my own snacks, I was able to choose options that are within our current dietary needs. Along with fresh fruit like grapes and nectarines, I choose Balanced Breaks while my son was eyeing beef jerky and vanilla wafers.
The day of the game, my son and I packed up our Smart and Final cooler bag with our top choices (yes, we went a little overboard on our snack options). And when we arrived at the game, security quickly checked our bags and sent us off to our planned tour of Dodgers Stadium.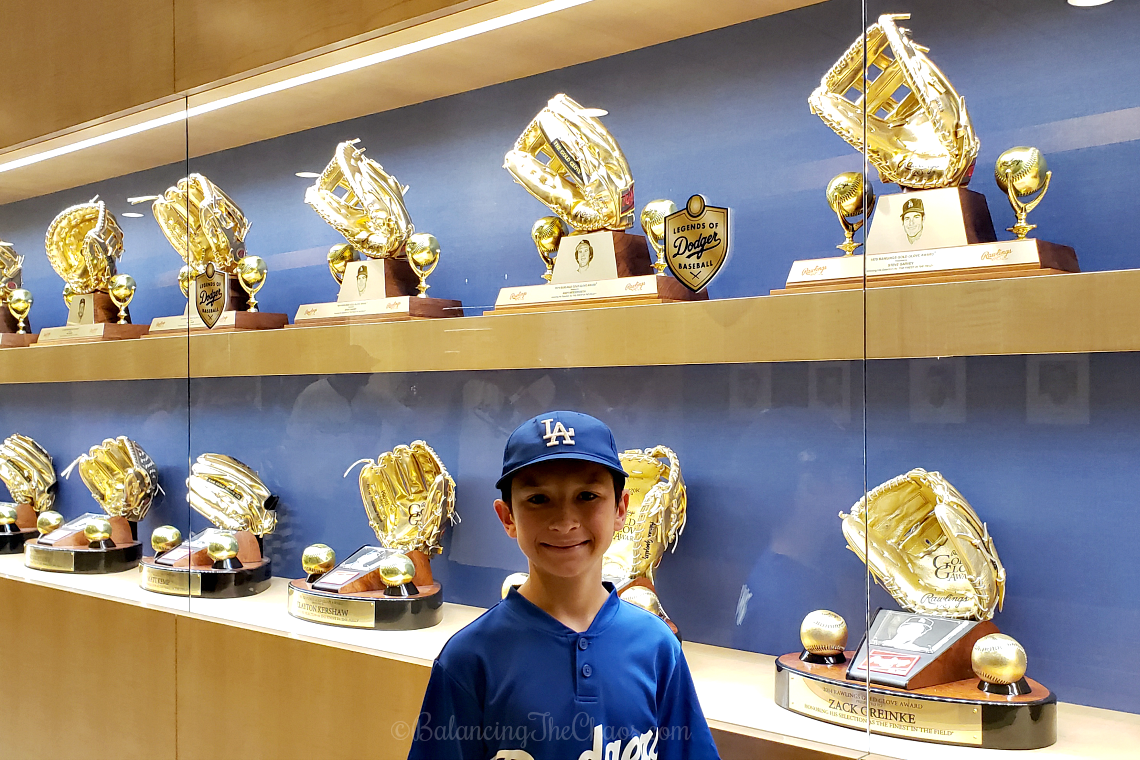 If you haven't had a tour of Dodger's Stadium, it is quite the experience. This unique pre-game tour is roughly 45 minutes in length, leading you through the Club Level where you will learn about Dodger trivia and walk down the Memorabilia Hall.
I loved having this special experience with my son. He plays on a travel ball team now, and thought this was amazing to be able to walk through a little bit of Dodger history, and check out of all of the trophies and memorabilia. We also had the opportunity to check out the Lexus Dugout Club, take photos with the World Series, Most Valuable Player, Cy Young and Rookie of the Year trophies.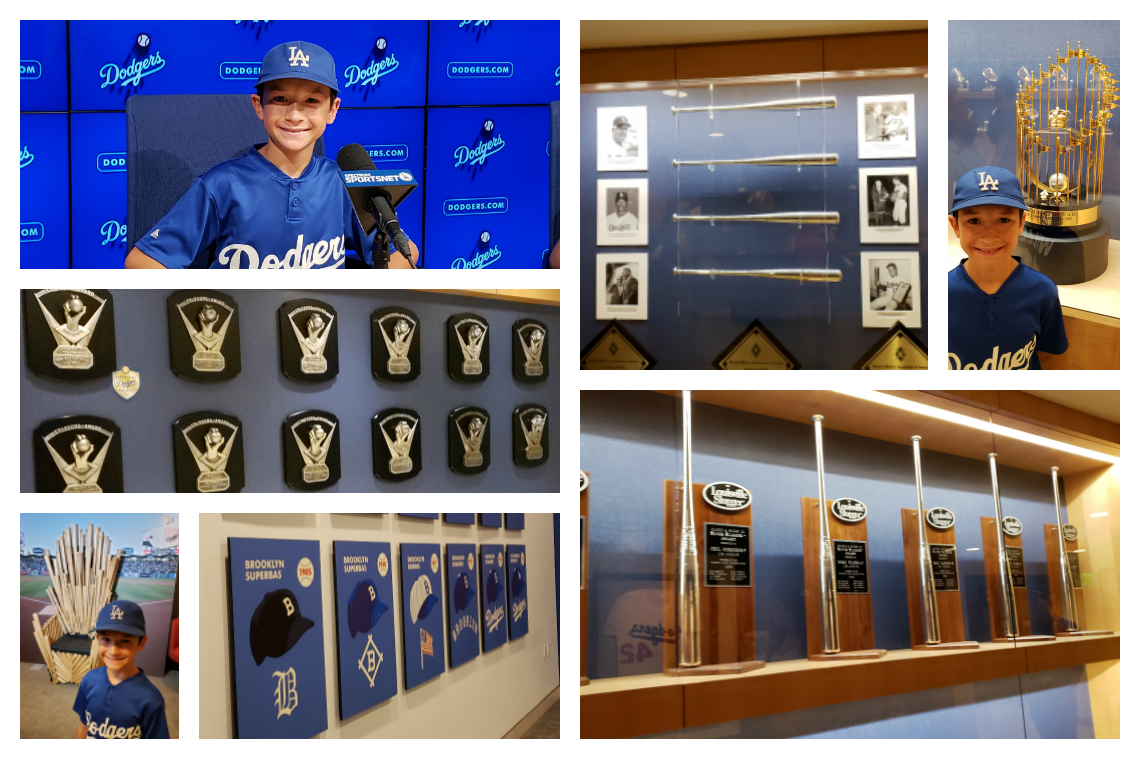 After the tour, we had early access to field level seats to enjoy a little bit of Dodgers batting practice, then we had a cocktail reception at The Golden Road, a bar at the stadium while we watched the end of batting practice, then found our seats.
It was a beautiful evening at Dodgers Stadium, and the best part, the Angels swept the Dodgers in the Freeway series. See, if you now my family, while my Dad is a Dodgers fan, my husband, kids and I are actually Angels fans and live in Anaheim. You may ask why my little man was in Dodger gear? Well, we were invited to this amazing event by Smart and Final AND Dodgers, and the fact, he was a Little League Dodger for one season.
My next task, is to see if Angels Stadium also let's you bring in your own snacks, because we still have a cabinet full of Smart and Final game day snacks. What is on your "must take to the game" list?