The Walt Disney Company recently remodeled a local Disney Store, enhancing the Disney magic at the Galleria at Tyler in Riverside. The redesigned Disney Store offers guests a magical shopping adventure through a uniquely decorated store design with storytelling and a great team of cast members.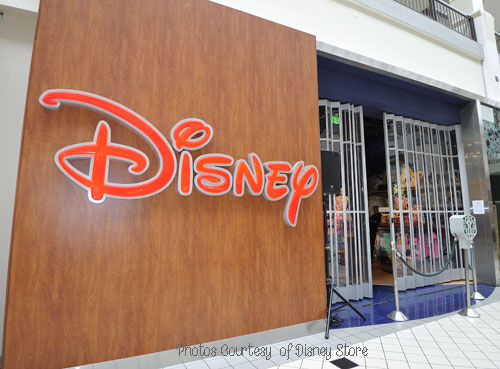 Imagine wandering through a blue Pixie Dust trail with magical trees. Kids will be delighted to listen to their favorite Disney Stores told in the Disney Store Theater and Storytelling Neighborhoods.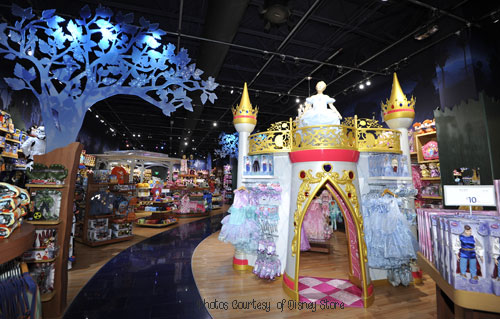 As guests enter the Store and look above, they will see a customized skyline incorporating local landmarks – including the historic Mission Inn and Seth Thomas Clock – in addition to classic Disney features and magical storytelling moments.
"Disney Store brings a distinctly Disney experience to hometowns throughout the U.S. with a focus on creating magical moments for guests of all ages,' and our Cast Members are looking forward to bringing this magic to life in Riverside for all to enjoy," said Jonathan Storey, vice president, Disney Store North America. "At Disney Store, you can shop an exclusive assortment of product in an immersive environment that is grounded in the rich history of Disney's storytelling."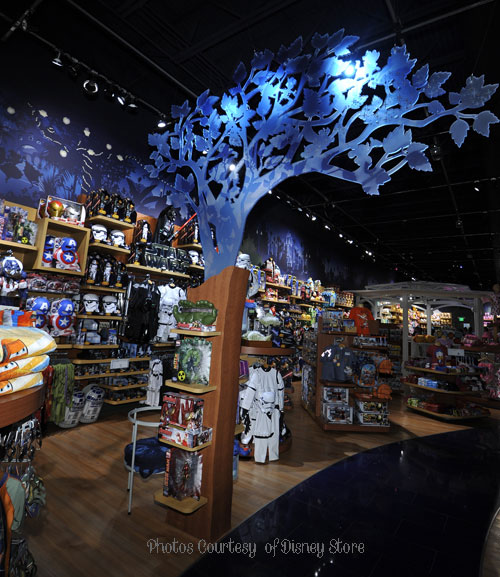 Each morning, one lucky guest will be invited to "unlock imagination" and officially open the Galleria at Tyler Disney Store, giving guests an opportunity to participate in a special and unforgettable Disney Store experience.
To find a Disney Store location, guests can visit www.DisneyStore.com/storelocator or call (866) 902-2798. Guests can also sign up for email alerts at www.DisneyStore.com/Updates , become a fan on www.facebook.com/DisneyStore or follow on Twitter www.twitter.com/DisneyStore to stay connected to your favorite destination.
ABOUT DISNEY STORE
The Disney Store retail chain, which debuted in 1987, is owned and operated by Disney in North America, Europe, and Japan. Disney Store is the retail merchandising arm of Disney Consumer Products, the business segment of The Walt Disney Company (NYSE:DIS) and its affiliates that extends the Disney brand to merchandise. Disney Store carries high-quality products, including exclusive product lines that support and promote Disney's key entertainment initiatives and characters. Disney Store opened its first store in Glendale, California and, in doing so, originated the themed retail business model. There are currently more than 200 Disney Store locations in North America; more than 40 Disney Store locations in Japan; and more than 70 Disney Store locations in Belgium, Denmark, France, Ireland, Italy, Portugal, Spain and the United Kingdom, plus online stores www.DisneyStore.com.
Disclaimer: We were invited to the Disney Store at Galleria at Tyler for the grand opening celebration and received swag, however no compensation was received. Photos courtesy of Disney Store.