During our weekend getaway to Pechanga Resort Casino, we had the opportunity to sample a few of their fantastic restaurants. Whether you're in the mood for Italian, Asian or American, Pechanga offers a wide variety of dining options, from fine dining to casual dining to on-the-go fare.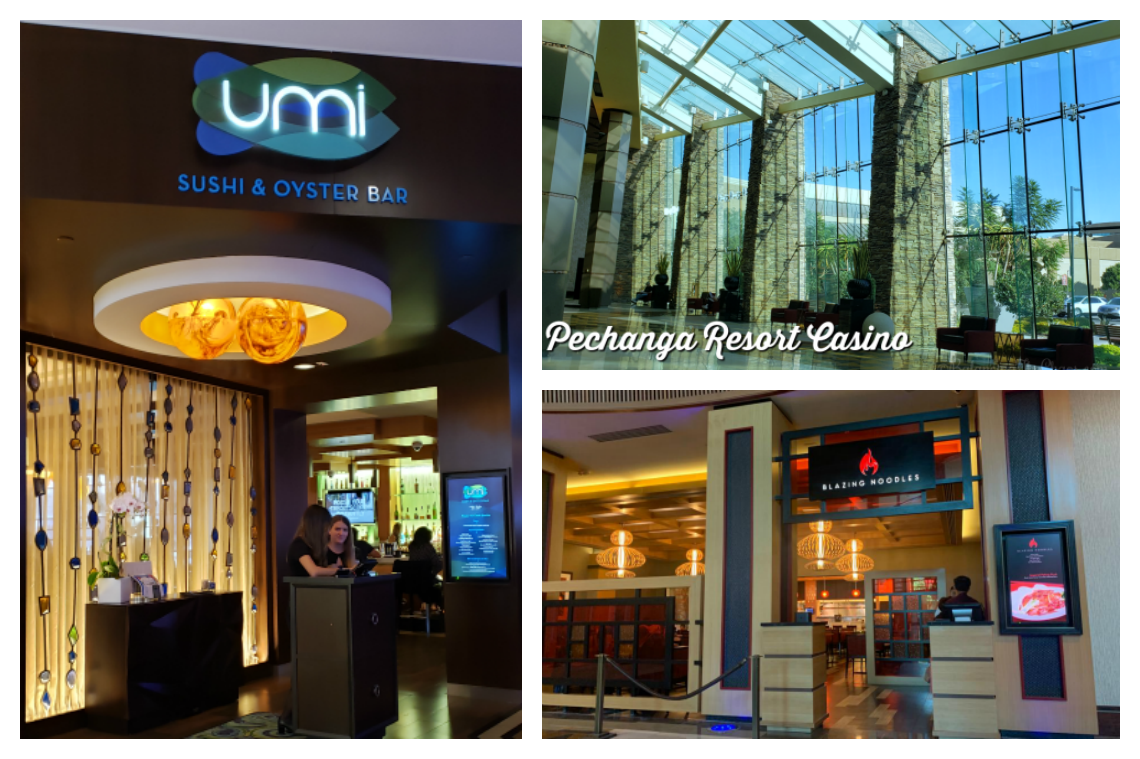 We were invited to experience the many culinary options available at Pechanga Resort & Casino. Since we arrived in the evening, the Lobby Bar and Grill seemed an excellent choice offering flavourful American cuisine.
The Lobby Bar & Grill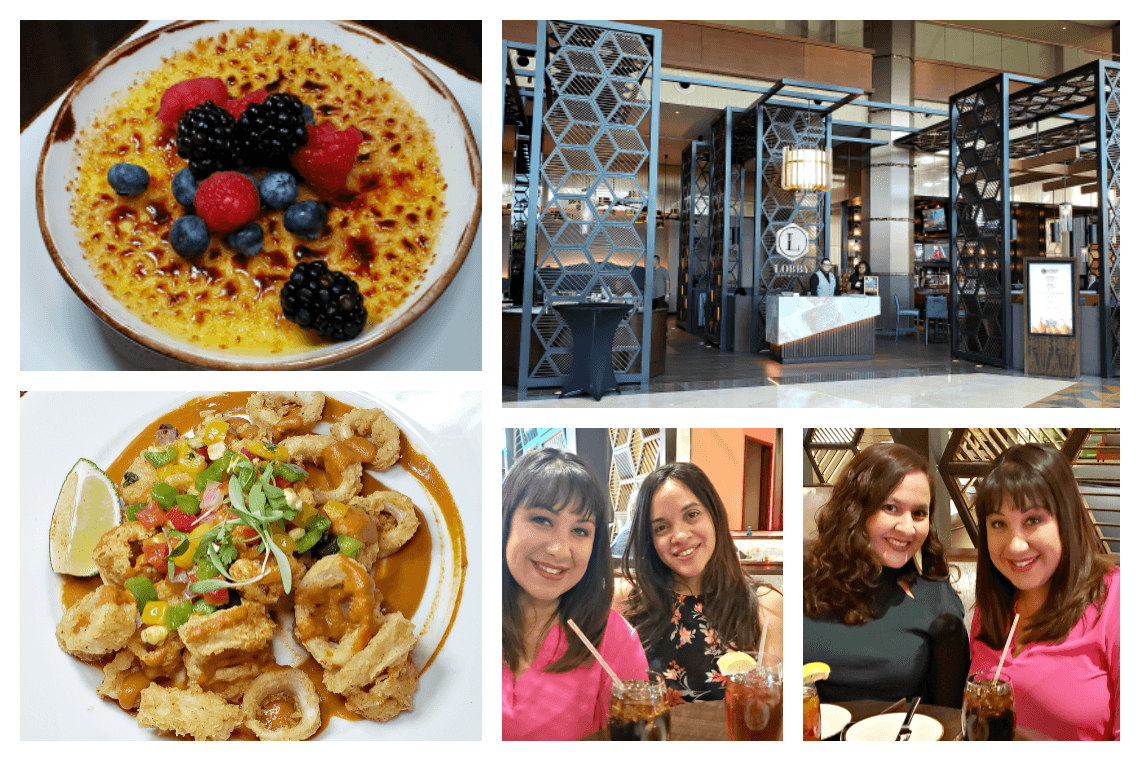 We started with a tasty Calamari appetizer with romesco sauce topped with chopped pistachio bell pepper relish and a lime. The Calamari was perfectly fried to a light crisp and the sauce had a hint of tomato blended with a variety of spices and cream.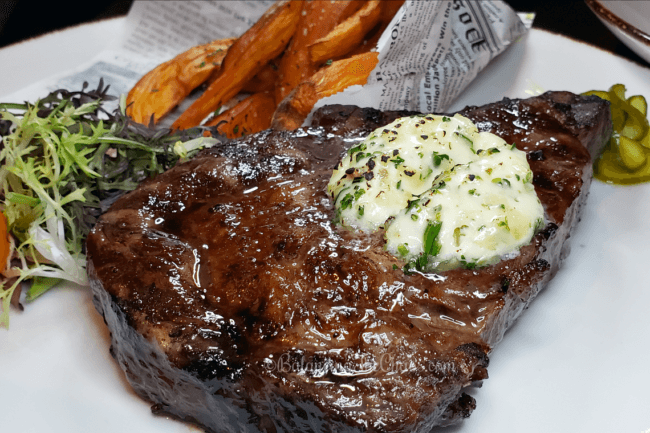 My girlfriend opted for the Rib Eye that was served with blue cheese butter. It was coated in a peppercorn crust, and rich and juicy. You can personalize your steak with the choice of blue cheese butter, a peppercorn crust, bordelaise or garlic herb butter.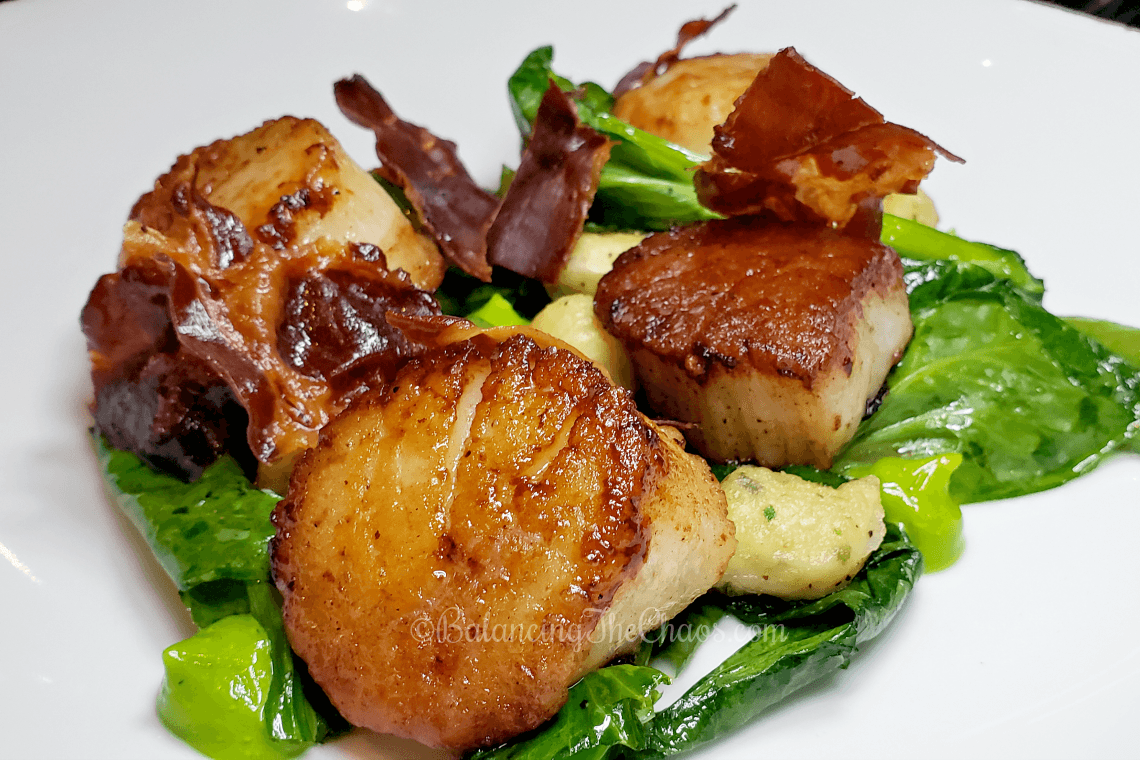 My friend and I decided on the Seared Dayboat Scallops with a Parisian potato gnocchi, crispy prosciutto and snap peas on a bed of sautéed greens. The scallops melted in our mouths.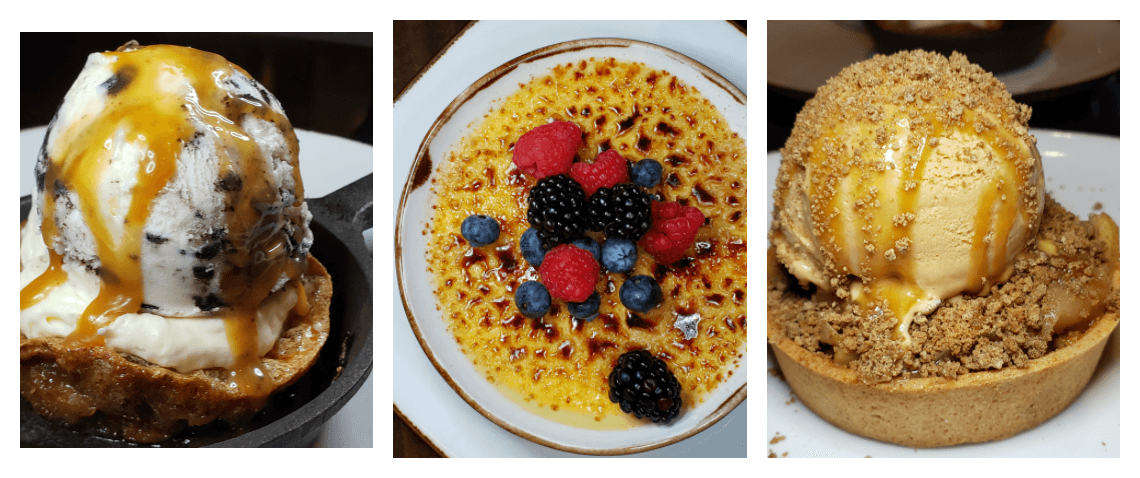 When at The Lobby Bar, you're going to want to save room for their delicious desserts including the Crème Brûlée and the Apple Clafoutis, my favorite. Desserts seem to change with the seasons, but never disappoint.
Blazing Noodles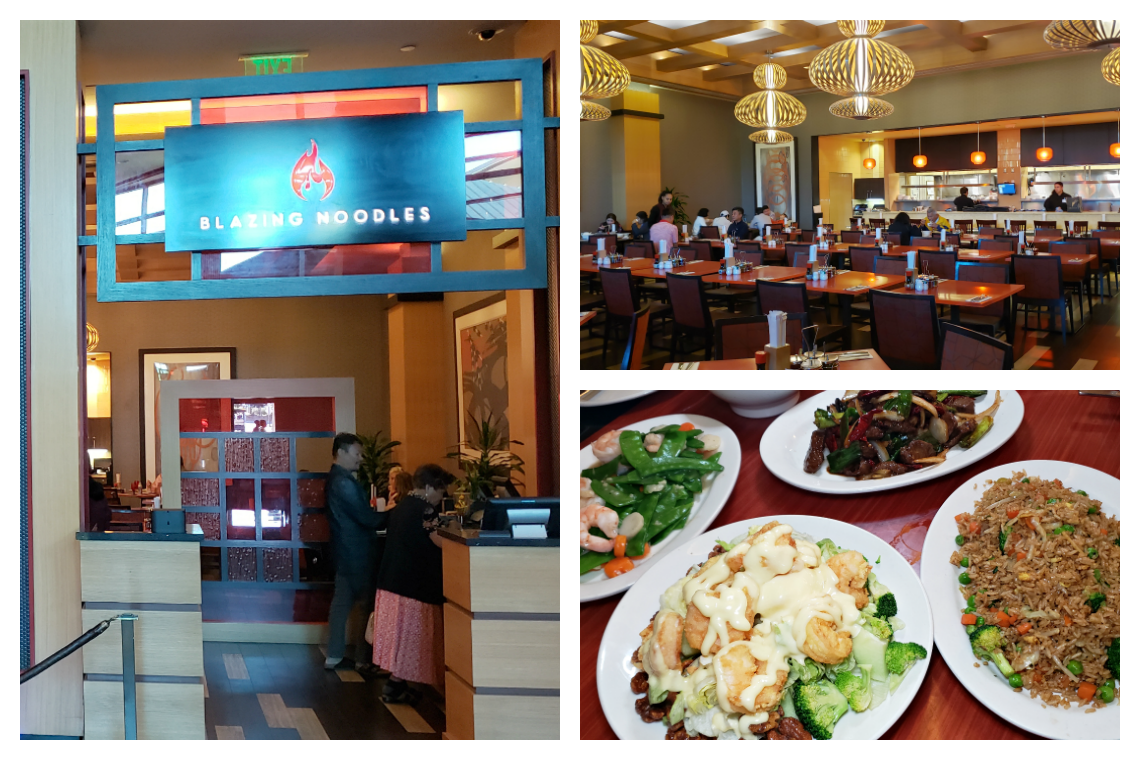 The following day we had the opportunity to enjoy lunch at Blazing Noodles, offering dining options that include authentic Chinese and Thai cuisine combined with western dining favorites. Blazing Noodles is served family style, so we decided to share the honey walnut shrimp: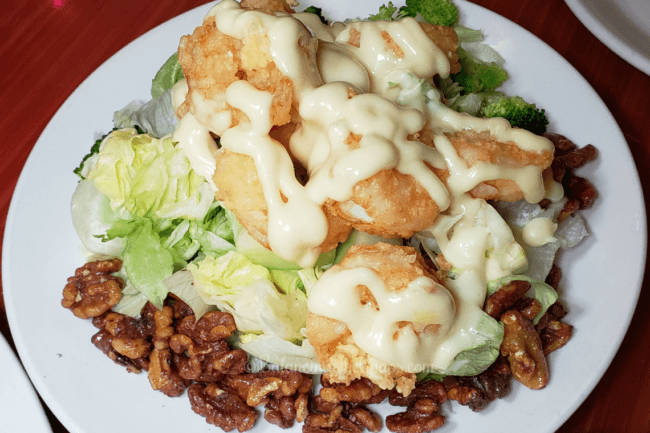 The Honey Walnut Shrimp were battered and fried with Honey Glazed Walnuts in Sweet Aioli Sauce.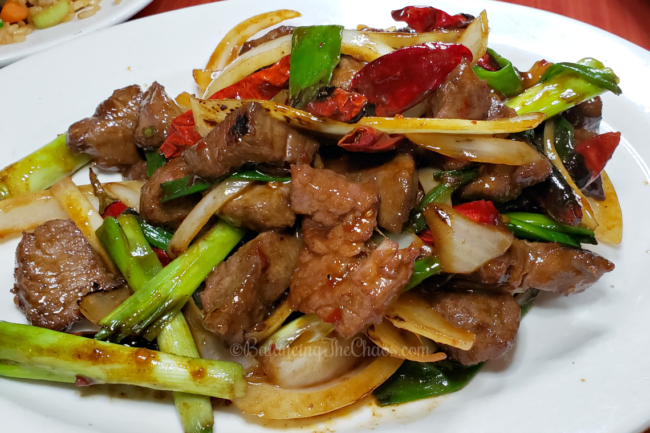 The Mongolian Beef consists of bite sized beef tenderloin, sauteed onions, scallions, and dried chili peppers, tossed in Oyster Sauce.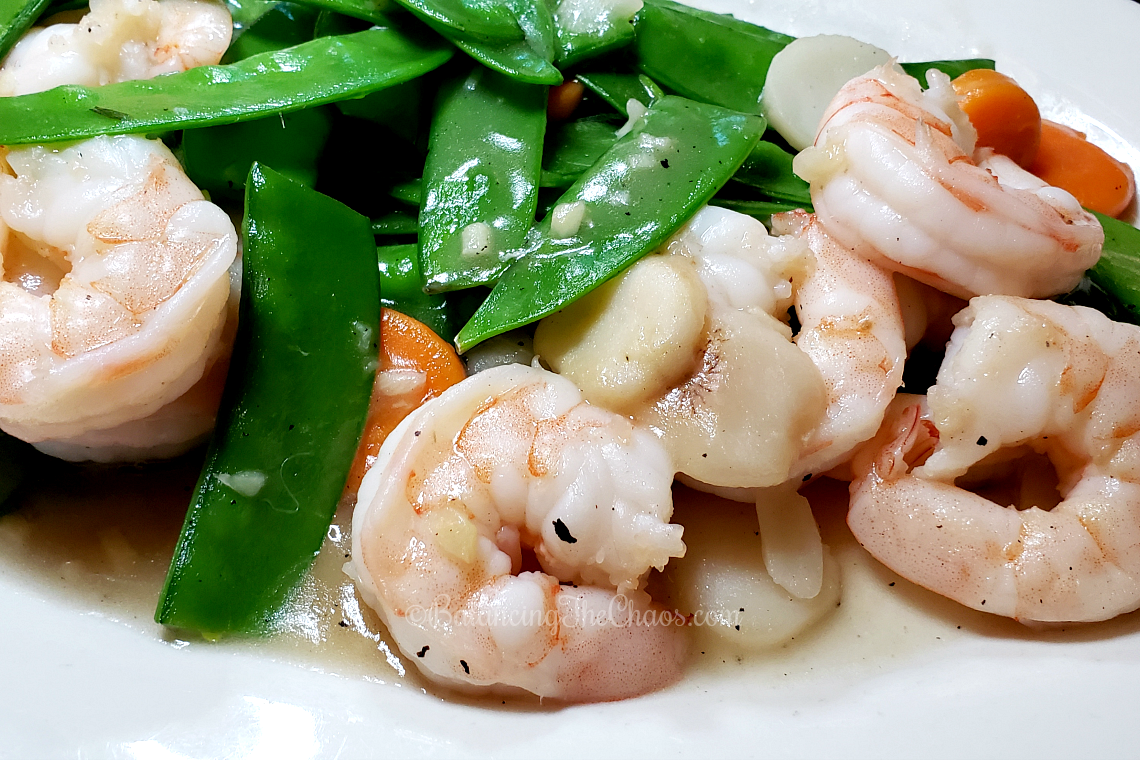 And The Sautéed Shrimp with carrots, snow peas, water chestnuts and a white wine garlic sauce was perfect over fresh steamed rice.
Umi Sushi & Oyster Bar
One of the newest dining options at Pechanga Resort & Casino Is Umi Sushi & Oyster Bar. As a sushi lover myself, I was delighted to sample their fresh sashimi, sushi, nigiri, sushi rolls and specialty cocktails.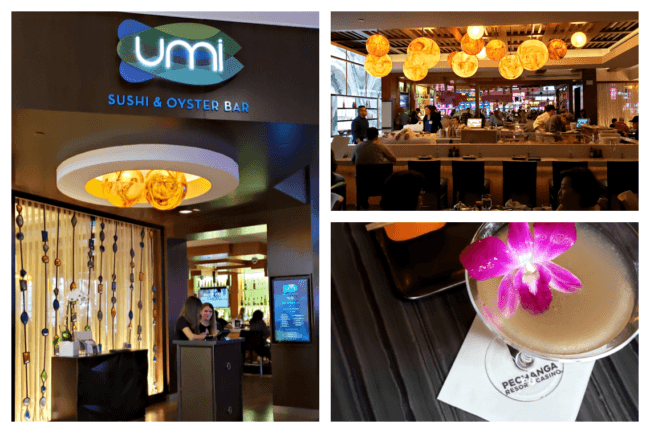 We started off the evening with Poke Tacos made of raw ahi tuna, chopped up cucumber, avocado, wakame, a little red onion, sesame oil, wasabi tobiko in crispy wonton shells with a pineapple relish.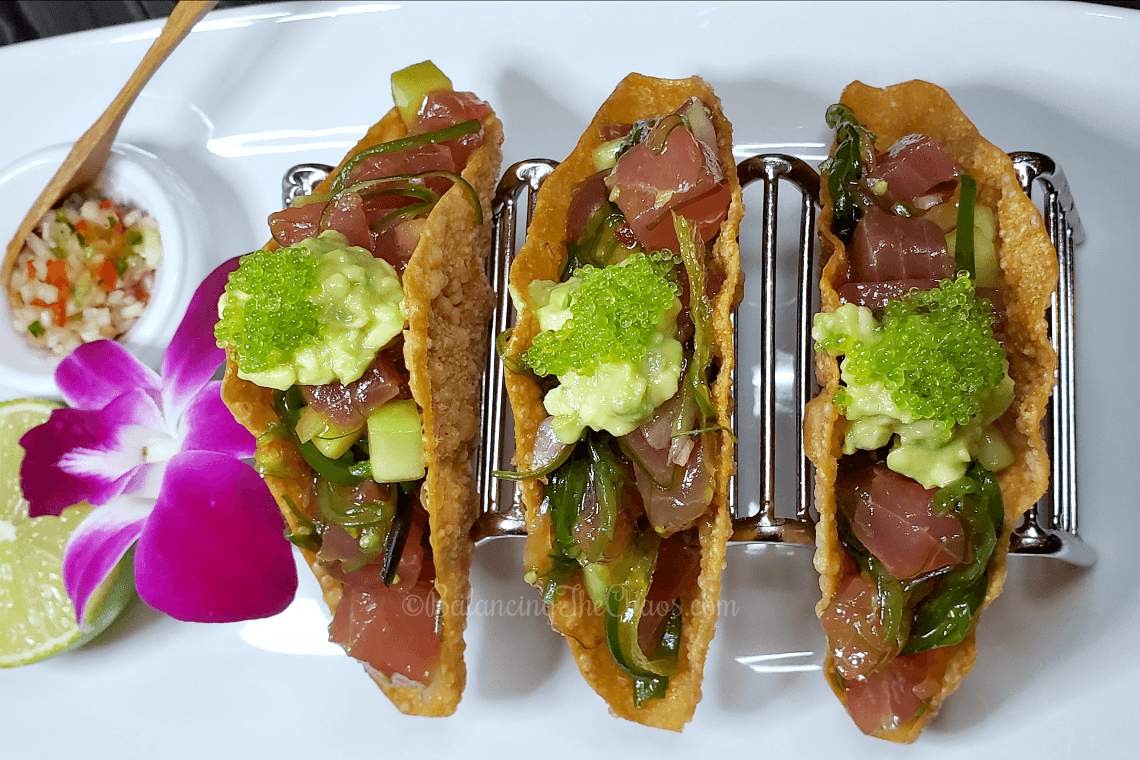 My girlfriends decided on the chef's recommended dish of Chilean Sea Bass with miso marinated, jalapeño pepper, rice, and seasonal vegetables. This dish was exceptional with a giant piece of sea bass grilled to perfection.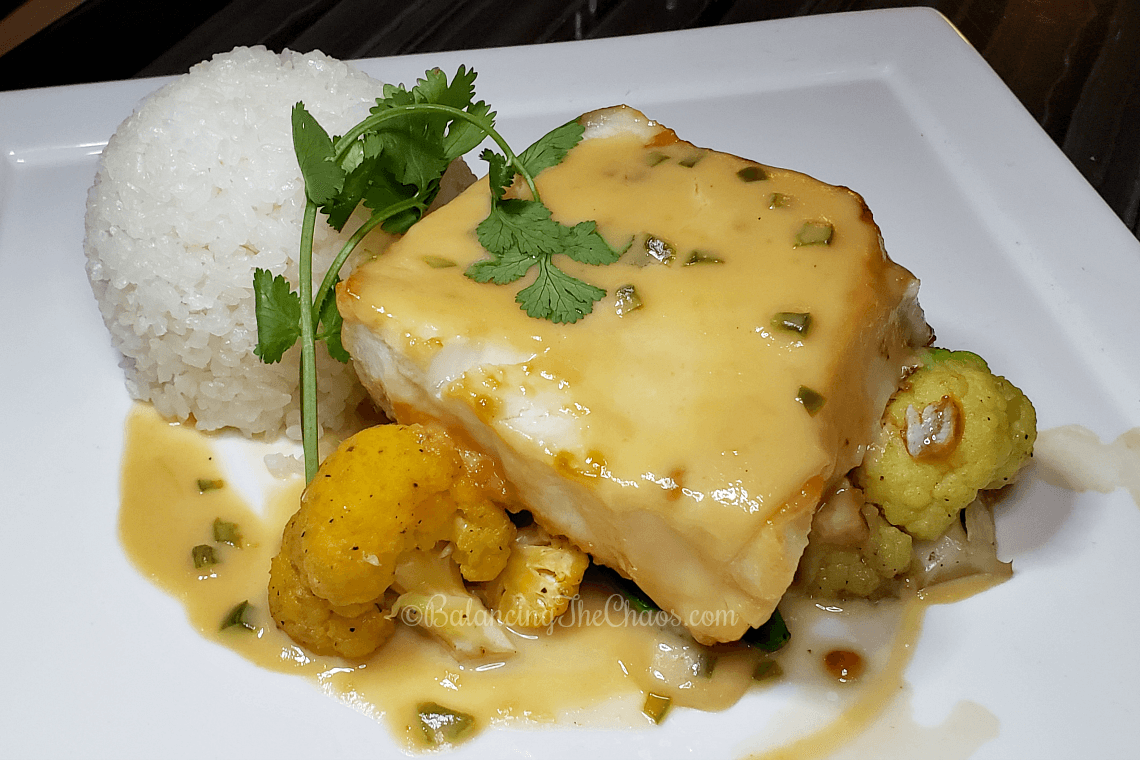 For me, it was all about the sushi! The Temecula Fire Roll consists of spicy tuna, crab, chunks of avocado, bits of cucumber, spicy aioli, eel sauce, and a couple of shishito pepper tempura in the center.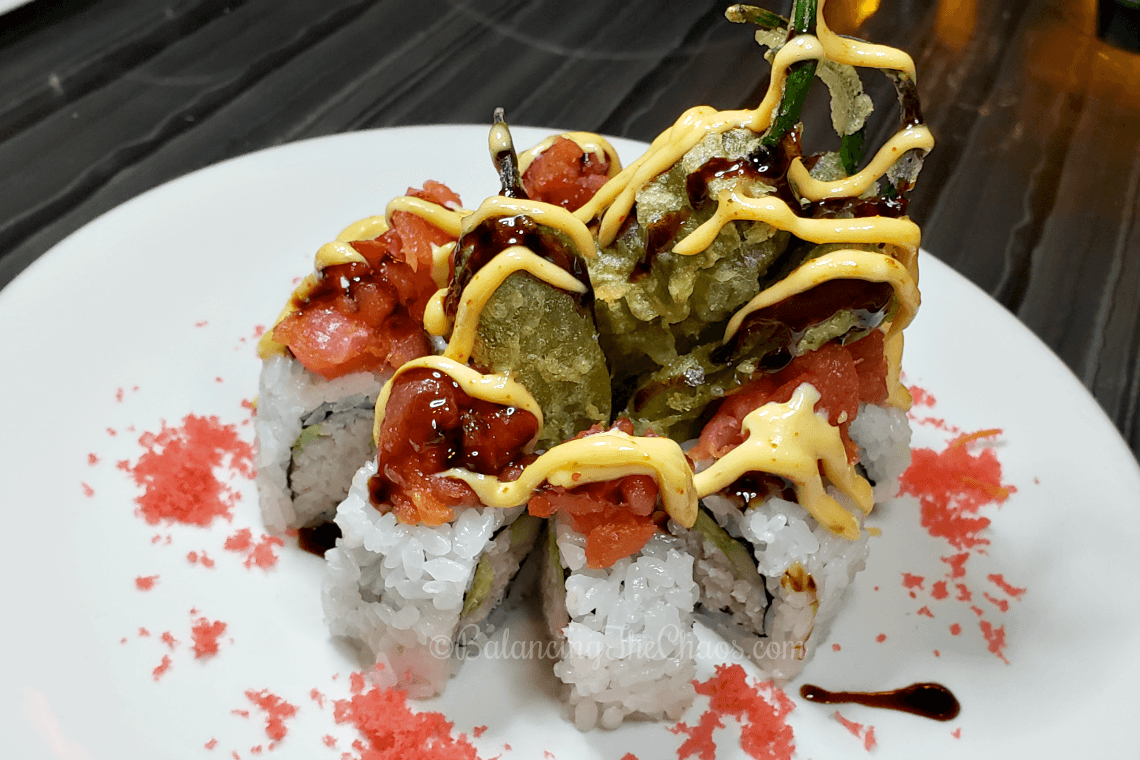 We also ordered a Lobster roll with chunks of lobster, avocado and mango inside. Then it is deep fried and topped with a wasabi cream sauce and an eel sauce.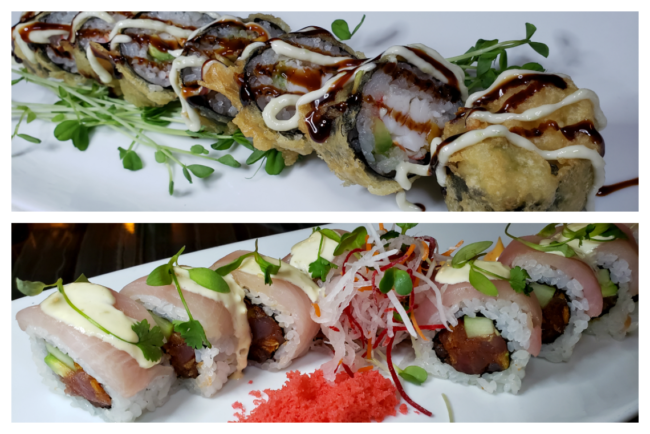 Chrispy White Dragon Roll made of spicy tuna and fried shallot with yellowtail on top. It is drizzled with wasabi aioli, micro cilantro and a spicy aioli on the side.
Journey's End
Our last morning at Pechanga Resort & Casino, we wandered to the golf club to Journey's End where we enjoyed a delicious breakfast alongside breathtaking views of Pechanga's premier golf course and the surrounding Temecula Valley.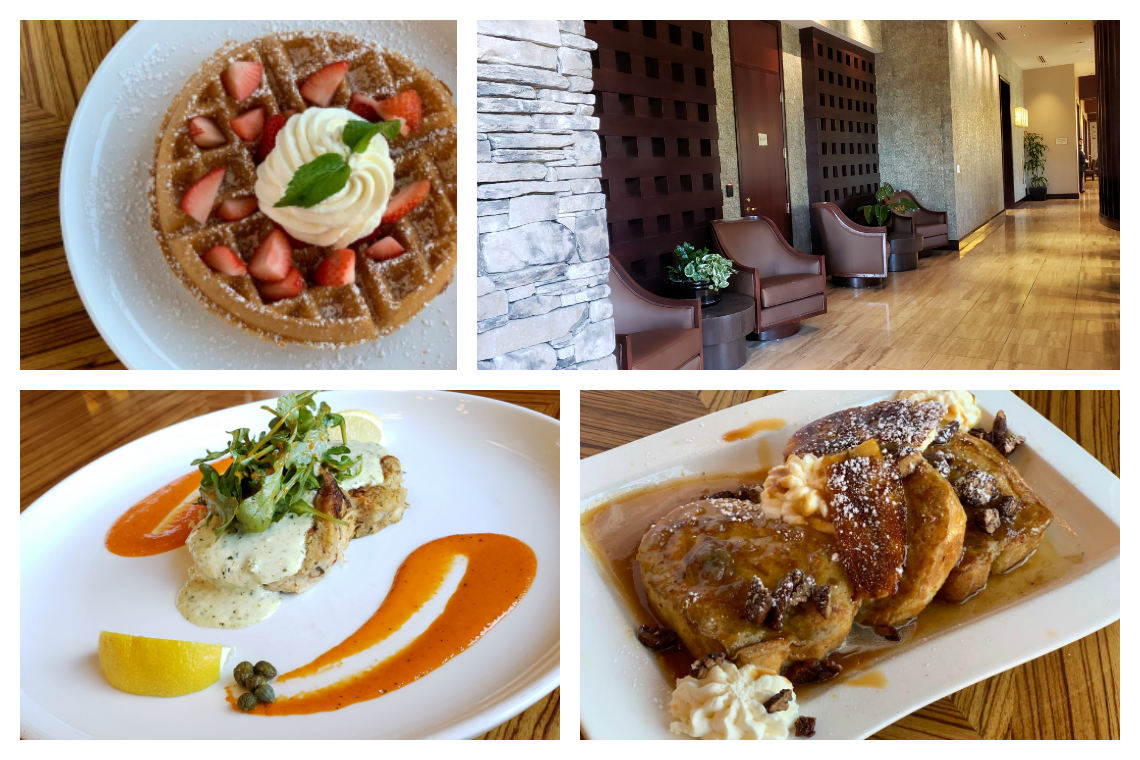 We started off breakfast with coffee and shared an order of Seared Crab Cakes. The crab cakes were made of jumbo lump crab with house-made lemon caper tartar and roasted pepper coulis, which was very tasty.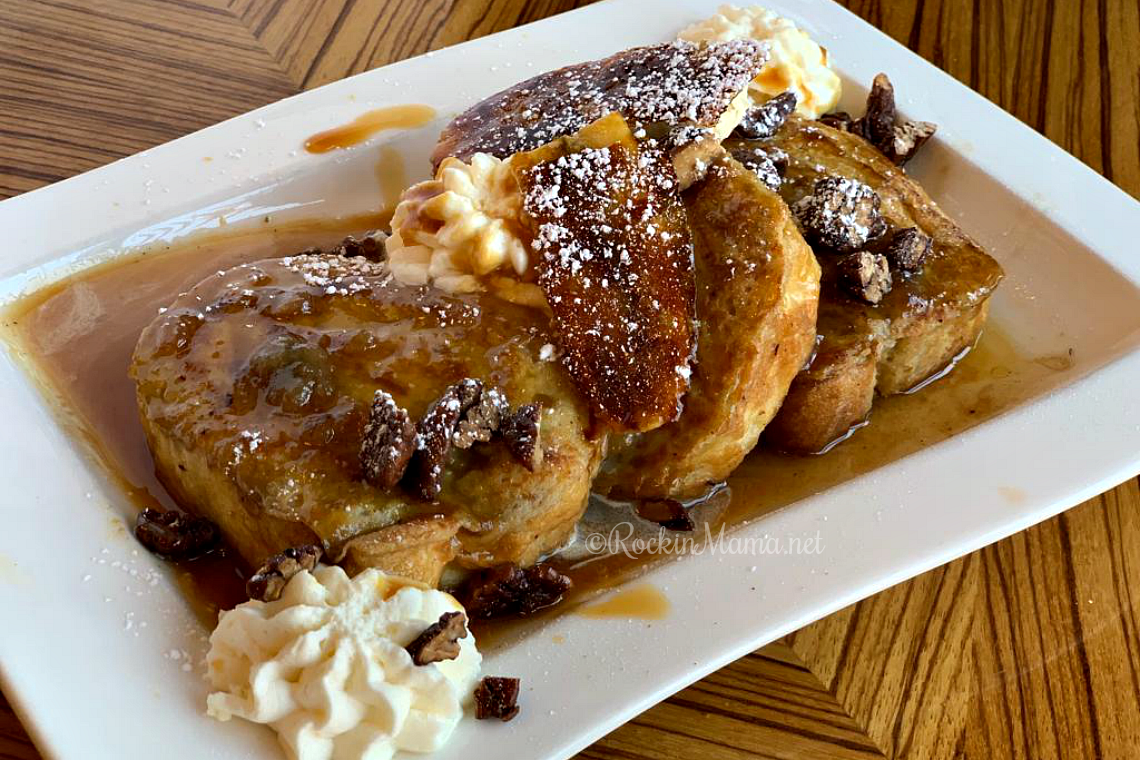 While I'm not a fan of bananas the girls thought the Bananas Foster Stuffed French Toast was amazing. It was a vanilla custard stuffed french toast with a side of whipped cream, garnished with candied pecans, banana brulee', and caramel drizzle.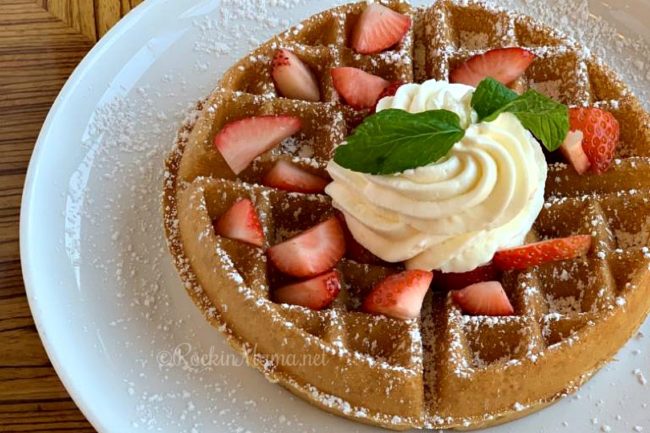 I ended our culinary journey with the Eggs Benedict Florentine that consisted of a grilled English muffin topped with sautéed spinach, tomatoes, avocado, poached eggs, and hollandaise sauce. It was served with breakfast potatoes.