One of my fondest memories of the holidays was a gift from my grandparents.  Every year they would bring one of our favorites….See's Candies – chocolate Santa's and their world famous lollipops.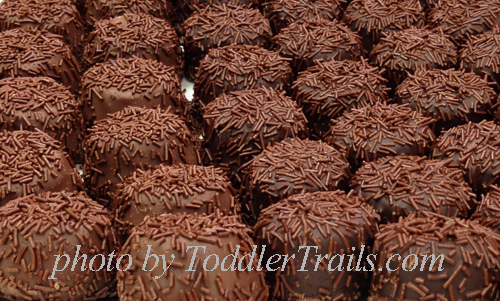 See's Candies has been in business since 1921. It was founded by Charles A. See, the son if the infamous Mary See who still appears thought the shops and on every box if chocolate. He was dedicated to principles: his mother's recipes, and finest ingredients that money could buy. Today the company is still thriving on those two principles.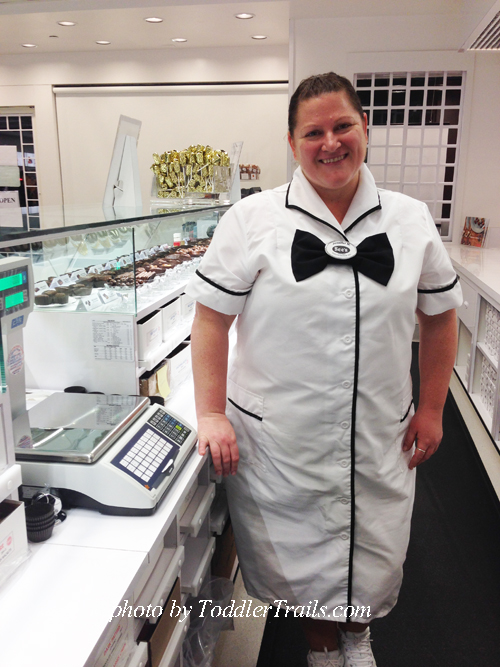 Recently Sees celebrated the opening of a new concept store in Tustin, California. I had the opportunity of attending the grand opening and hearing Brad Kinstler, CEO describe the details of the new store design.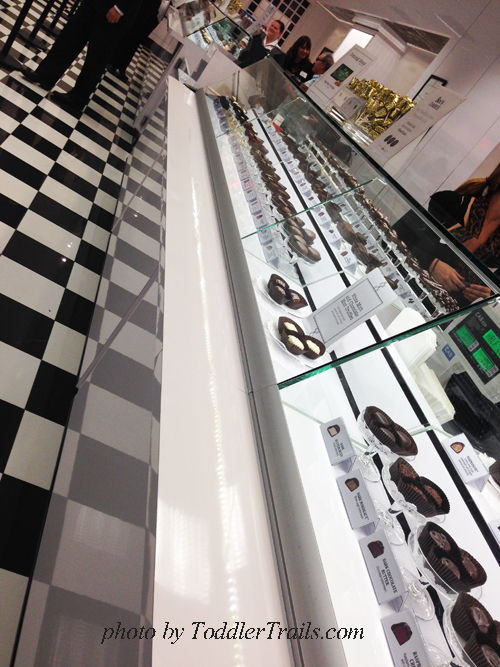 First of all, the store is double in size. I'm sure if you've ever visited See's Candies during the holiday shopping season, you'll understand how wonderful that really is. Built for the crazy shopping days that are now upon us, the new store features two large counters with registers on each end. Across from that, there is another bank of registers, their "Express Counters" that will be used during the busiest times of the day for individuals who are purchasing orders of 2 pounds of chocolate and under.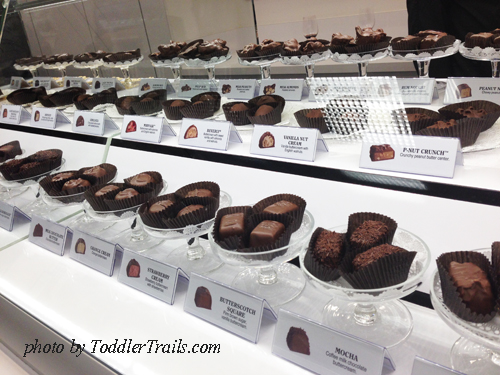 This store is "unique" and the fact that it can be reduced in size. A partition comes out of the wall that cuts the store in half so that during the non-peak months of June through October, it becomes a regular sized functioning store.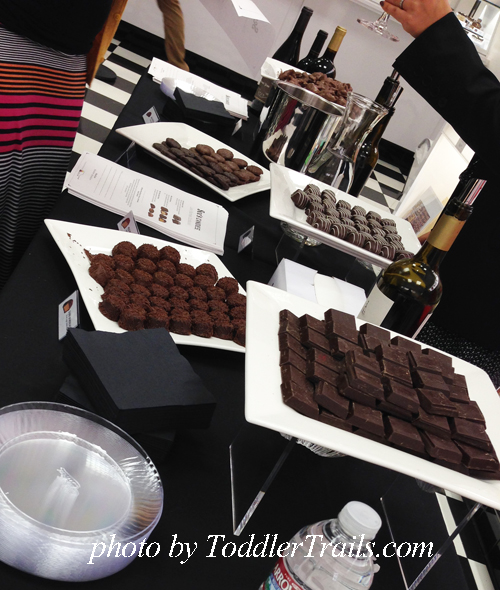 The executives celebrates the opening with a wine and chocolate pairing party. Such a great concept, it was a fun night with many of my blogging friends.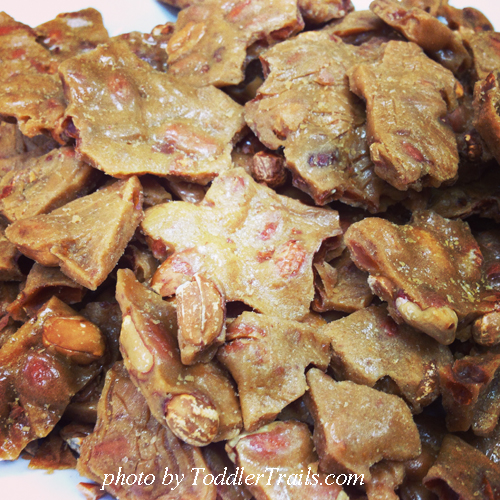 One of my favorite parings was the Peanut Brittle, one of Mary See's original recipes that is still made with dairy fresh butter, pure sugar and more whole peanuts per square inch than any other.  The staff offered a 2009 Cargasacchi Vineyard Late Harvest Pinot Grigio that was deliciously sweet and brought out the richness of the brittle.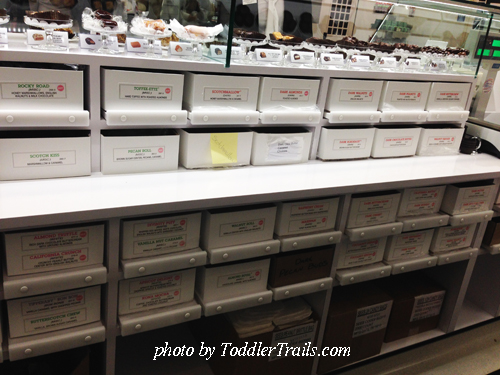 I must give a big thank you to my new friends at See's.  It was a wonderful event – fabulous wine, dedicadent chocolate and mingling with friends new and old as well as getting a "behind the counter" peak at what it's like to be a team member.
For more information about See's or to find your nearest location, visit their website: See's Candies.