Segerstrom Center for the Arts is offering a series of inclusive dance and music classes incorporating movement and sensory tools for children (ages 4-12) beginning Monday, February 6th through the Center for Dance and Innovation. These programs are specially designed for children with disabilities such as Down syndrome, cerebral palsy, autism spectrum disorders, audio and visual impairments and other complex needs, however all children are welcome.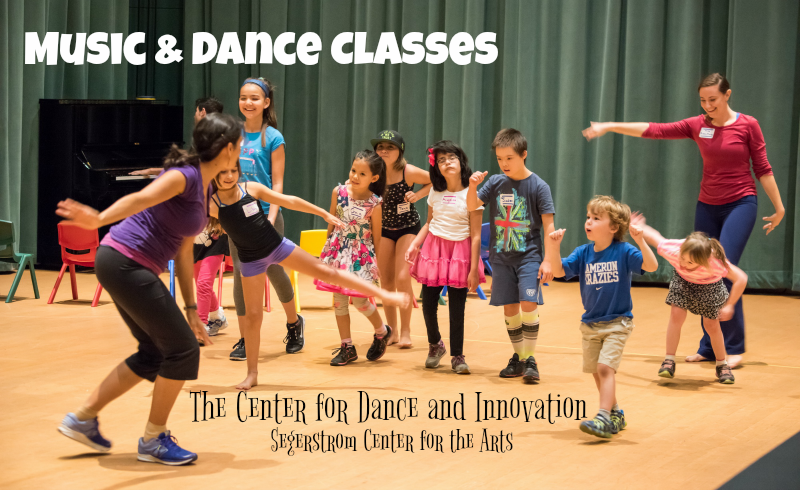 At the Center for Dance and Innovation at Segerstrom Center for the Arts, children will have the opportunity to explore their physical and social potential through dance, movement, music and sensory tools. They will have fun while exercising and improving balance, coordination, and confidence through personal and social growth. The series begins Monday, February 6th for six weeks and is limited to 10 students, and grouped by age.
Session Date & Time:
Mondays 5:30pm – 6:30pm
Thursdays 10:00am – 11am
Saturdays 9:00am – 10:00am
The 6-week class series is $120 per student. Financial needs-based scholarships are available.
The teaching team for all classes will be composed of an experienced dance teacher, a professional musician and a licensed physical or occupational therapist. The environment is relaxed, so children should wear clothes that are comfortable for moving about. Each child must be accompanied by a parent or legal guardian, who will have this time to relax and enjoy the class.
The classes are being offered in Segerstrom Center's new Center for Dance and Innovation. These programs provide the Center with innovative and effective ways to serve more of Orange County's many diverse communities. All classes are 45 minutes to an hour in length. Parents or legal guardians should plan to attend the first class and are encouraged to accompany their child during every class.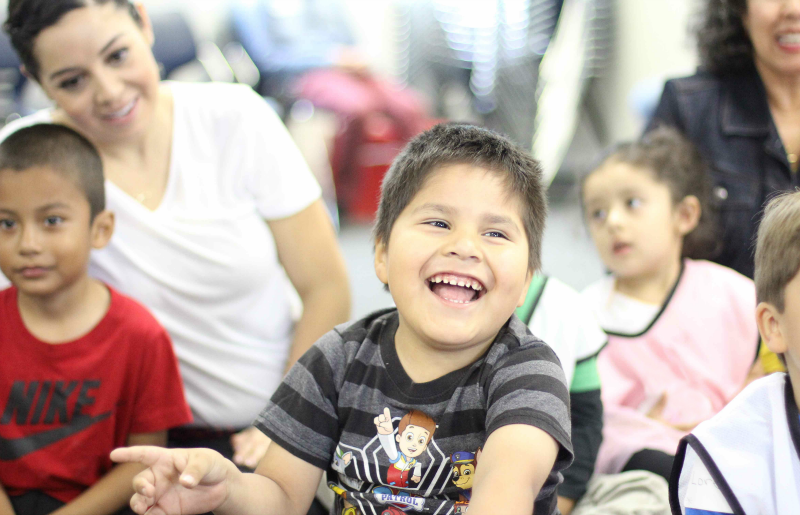 For more information about this school for children with disabilities, contact Susan Marie Kendall in the Center's Community Engagement Department at [email protected] or 714.556.2122, 4337. If you or someone you know is interested in these classes, but the child is not 4-12 years old or the class schedule does not work; please let us know as the classes offered will continue to expand with interest.
Projects such as the school for children with disabilities, complemented by existing programming, are helping the Center to become a catalyst for positive change throughout Southern California's diverse and rapidly changing communities.
Center for Dance and Innovation to support Segerstrom Center's flagship artistic programs, while acting as a catalyst for initiatives that celebrate innovation and creativity. In addition to the American Ballet Theatre William J. Gillespie School, the Center's programs will include the commissioning of new ballets, dance training in multiple genres, Center partnerships with the high-tech, bio-tech/entrepreneur community and others, offering the community new ways of engaging with the performing arts through a broad array of on-site, off-campus and online programs.
About Segerstrom Center for the Arts:
Segerstrom Center for the Arts is an acclaimed arts institution and as well as a beautiful multi-disciplinary cultural campus. It is committed to supporting artistic excellence on all of its stages, offering unsurpassed experiences, and to engaging the entire community in new and exciting ways through the unique power of live performance and a diverse array of inspiring programs.
Previously called the Orange County Performing Arts Center, Segerstrom Center is Orange County's largest non-profit arts organization. In addition to its six performance venues, Segerstrom Center is also home to the American Ballet Theatre William J. Gillespie School, where students ages 3 – 14 are taught by acclaimed teachers utilizing the renowned ABT National Training Curriculum in studios utilized by the world's greatest dancers and choreographers.
The Center presents a broad range of programming for audiences of all ages, including international ballet and dance, national tours of top Broadway shows, intimate performances of jazz and cabaret, contemporary artists, classical music performed by renowned chamber orchestras and ensembles, family-friendly programming, free performances open to the public from outdoor movie screenings to dancing on the plaza and many other special events.
The Center's arts-in-education programs are designed to inspire young people through the arts and reach hundreds of thousands of students each year. In addition to the presenting and producing institution