"Celebrating Lunar New Year with Ling Ling Asian Food" is a sponsored for Ling Ling, all opinions expressed in my post are my own.
Living in Southern California, we have such an amazing blend of nationalities and traditions, it's fun to share different cultural celebrations with our children. Chinese New Year is only weeks away, so it's time to start planning. I had a unique opportunity to attend a cooking demonstration on behalf of Ling Ling Asian Foods. Professional Chef, Katie Chin, shared some of her favorite cooking tips along with two great dishes that pair perfectly with Ling Ling entrees. Now, I'm ready to prepare a delicious Lunar New Year dinner at home for my family.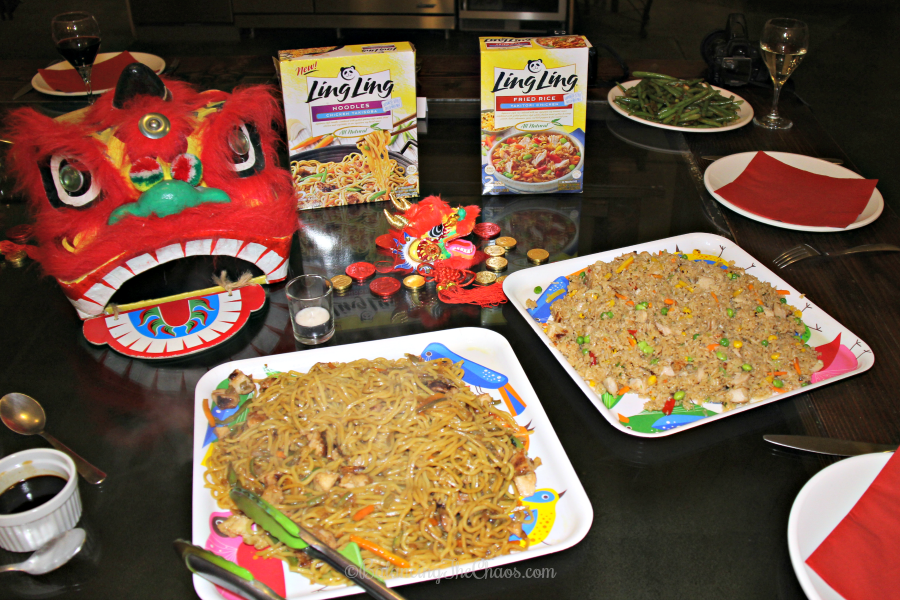 At Hipcooks in West Los Angeles, a few influencer friends and I were divided into groups, intended to follow along with Chef Katie's instructions on how to make a Kale Ginger Salad and a Sweet & Spicy Green Bean Salad. Chef Katie started off with a lesson on blanching kale, and a quick tip on how to quickly prepare and save ginger. Then we were off and cooking.
The Kale Ginger Salad was quite easy. We took turns clipping off the kale leaves while another team member chopped and sautéed the ginger. Once the kale was blanched (boiled for about 2 minutes then dropped into an iced bath), we transferred it to the skillet to stir fry for a few minutes. We finished off the dish with a little soy sauce, sesame oil and water with a dash of toasted sesame seeds.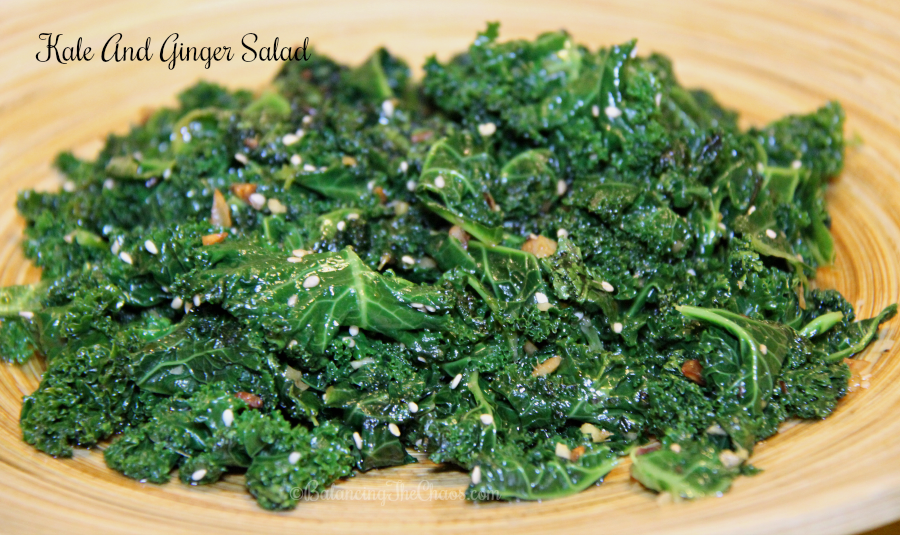 The Sweet and Spicy Green Beans were just as quick and easy! We also blanched the green beans until they were tender-crisp (approximately 3 minutes), then transferred to an ice bath. In a heated pan, we warmed the oil over medium-high heat and added garlic and ginger for about 30 seconds. Then we added the green beans, a little Sriracha, soy sauce, oyster sauce and a little sugar and stir fried it for another minute. We added green onions to the pan for 30 seconds, then transferred to a plate for serving.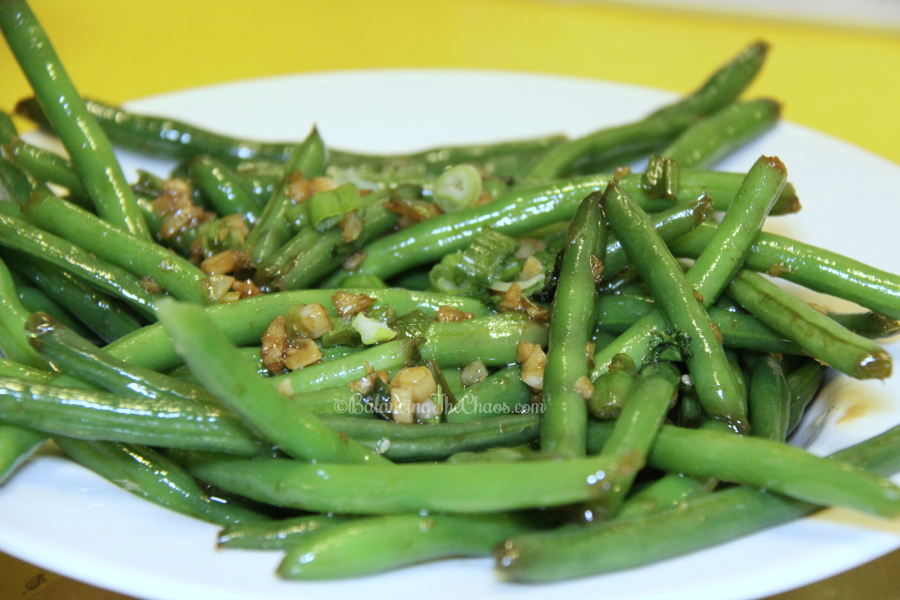 Once we finished cooking, we all sat down to enjoy a delicious pre-Chinese New Year Celebration. Ling Ling is very well known for their delicious chicken or pork pot stickers, a favorite of ours at home. Now the company has expanded their entrée offerings to include many varieties of authentic fried rice including: Chinese Style Vegetable, Yakiniku Beef, Thai-Style Chicken, Bibimbap Beef and Yakitori Chicken, and two types of Asian style noodles: Drunken Noodles and Yakisoba Noodles.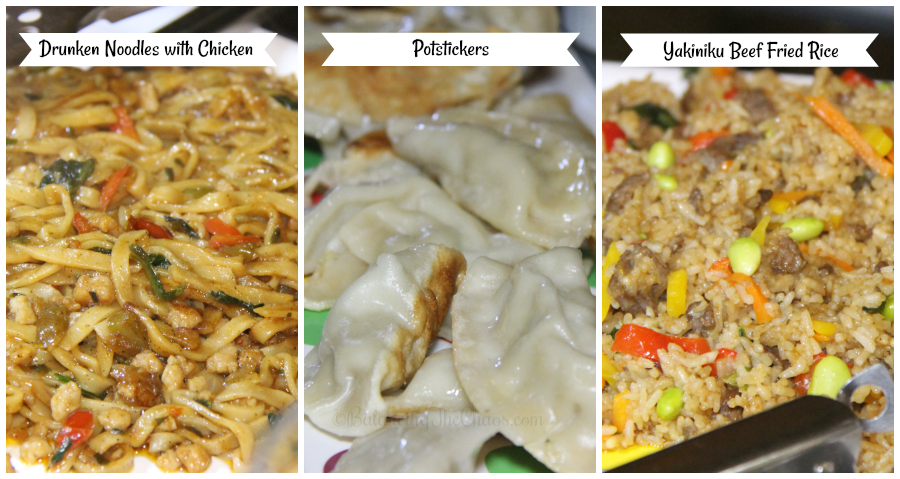 I love that Ling Ling makes authentic Asian cooking easy. As a Japanese American, I was raised with rice as a staple at mea time. This is something I've now passed on to my children who LOVE rice. With the variety of fried rice options Ling Ling offers, we could have a different authentic rice dish nightly, even if we're rushing around from dance to baseball to softball.
Chef Katie also shared traditional Chinese New Year customs and superstitions that were so interesting:
Did you know that it is bad to use foul language or bad words on New Years Day? It is believed that they will follow you throughout the year.
Washing your hair is not permitted. If you do, you will wash away your good luck for the year.
When greeting friends during the New Year, bring oranges or tangerines because it means your friendship will remain in tact.
Do not sweep the floors on New Year's Day – you'll sweep all your good luck out the door.
Chef Katie's personal favorite – You must step into new shoes on New Year's Morning to start your year off on the right foot.
One of my favorite customs, that many people practice, is the distribution of red envelopes. When you give or receive red envelopes, it is customary to fill it with money, which signifies joy and luck. It is believed that that you will start off the New Year with Prosperity.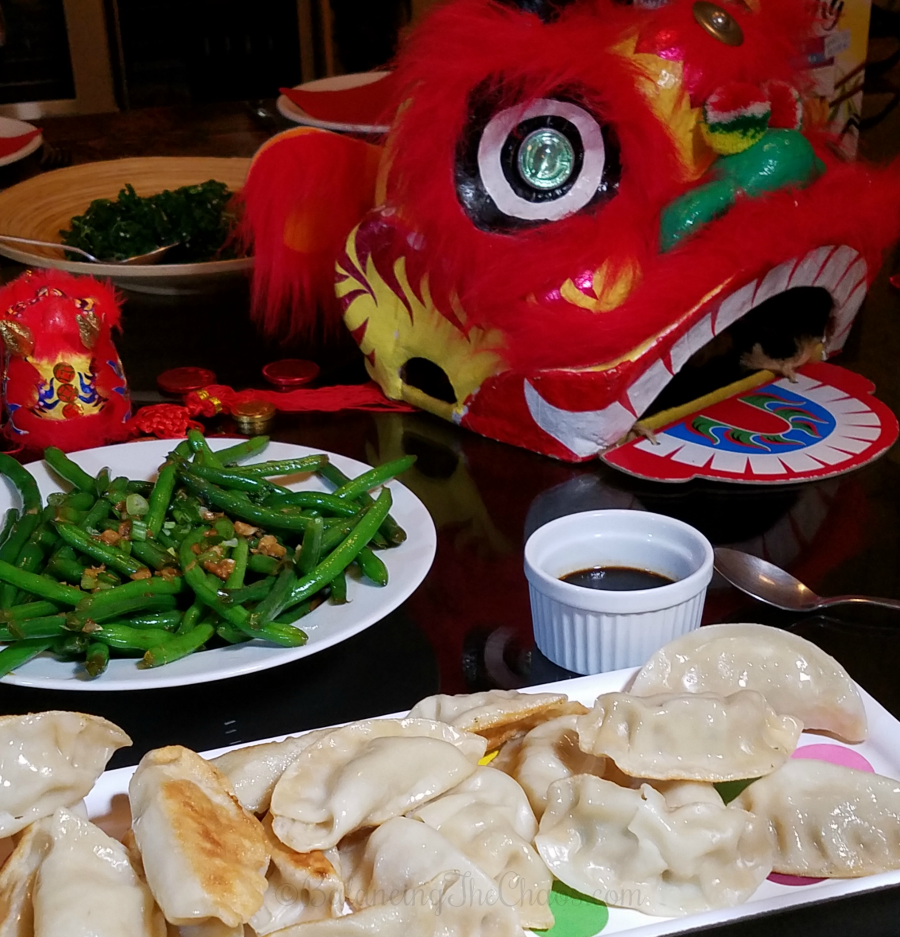 Lunar New Year 2018 is Friday, February 16th. You still have time to pick up a few of the delicious Ling Ling Asian Food selections for an awesome family celebration at home, ringing in the year of the dog. Not sure where Ling Ling products are offered? Check out this STORE LOCATOR for a retail store near you.
Happy New Year!