Celebrate the joy of the holidays now through January 7th at Knotts Merry Farm. Families will love creating new memories with classic shows like the Snoopy Ice Show – Snoopy's Night Before Christmas starring the Peanuts gang and the amazing Knott's Berry Farm Ice Skating cast, and Best Wishes at the Camp Snoopy Theatre. Stroll through the merry streets of Calico for unique seasonal treats, traditional live Christmas Carolers, a Christmas Crafts Village, an enchanting Snow and Glow show with nightly falling snow, and so much more.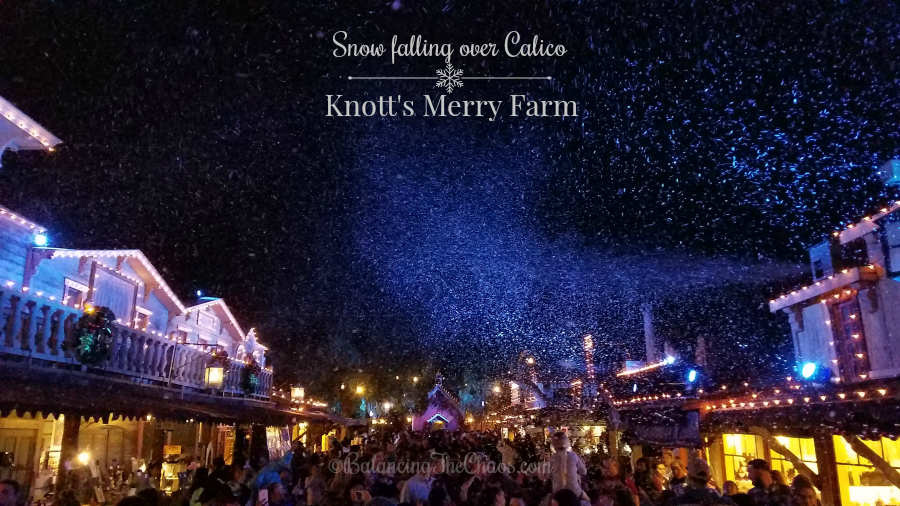 During the daytime, enjoy festive decorations, dozens of local artisans selling their unique gifts, chainsaw wood carvings, elegant glass blowing, and the Calico Carolers strolling about Ghost Town sharing holiday cheer.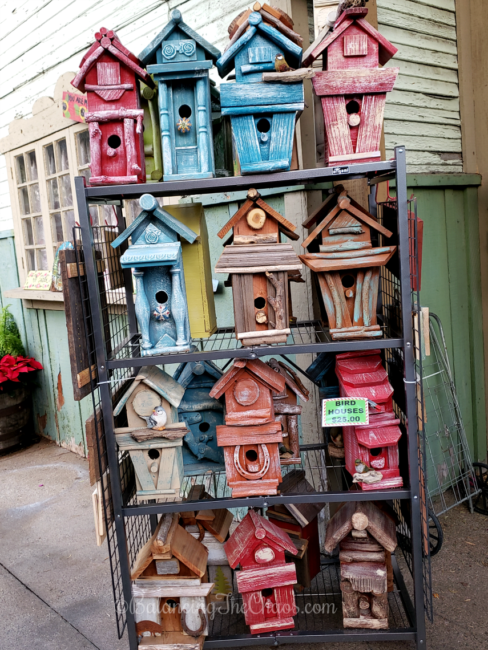 Christmas Crafts Village is a great way to pick up unique holiday gifts and get festive ideas for decorating at home.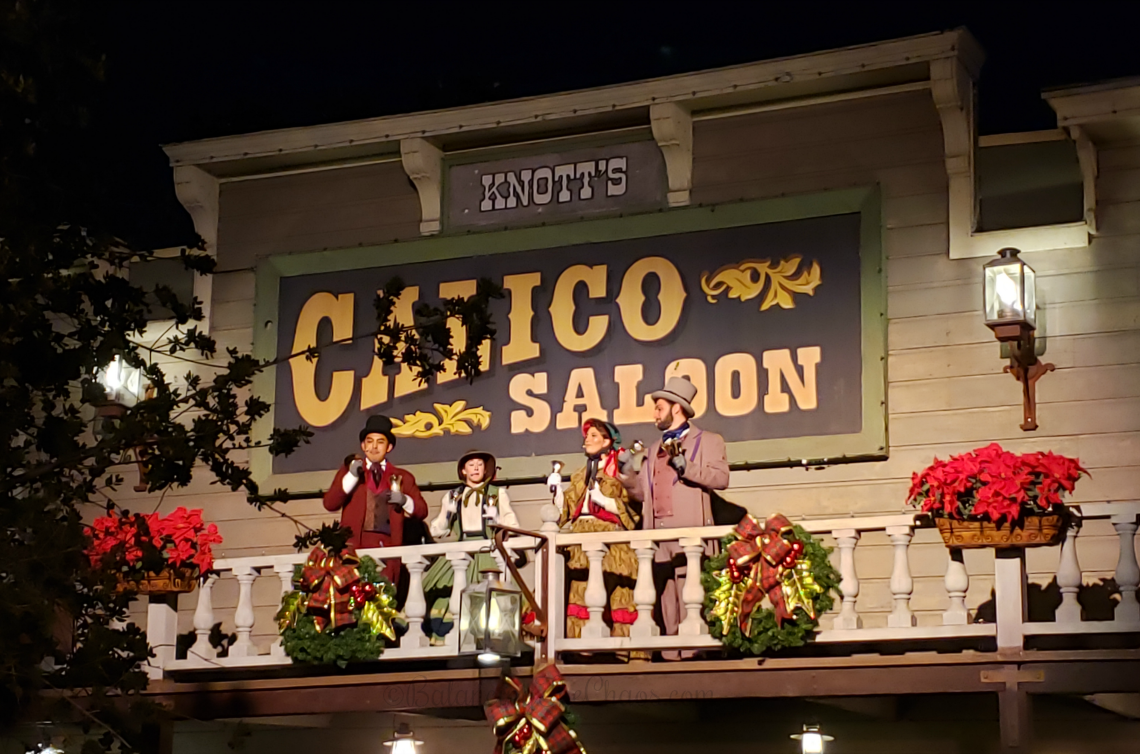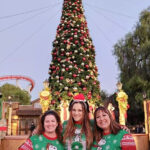 In Calico Park each night, be sure to stop in for the tree lighting and be serenaded by the acapella group, The Sleigh Bells, with a soulful version of Christmas classics. We were humming along with their fantastic performance.
We stopped and listened to the sweet melodies of traditional live Christmas Carolers, and began to sing along with them. I especially enjoy browsing through Christmas Crafts Village, finding unique items and personalized gift ideas.
We followed our noses along the streets of Calico, discovering unique seasonal treats that can't be found anywhere else. Some of our favorites include the Pot Roast Beef Burger, The Jolly Double Stuffed Baked Potato and the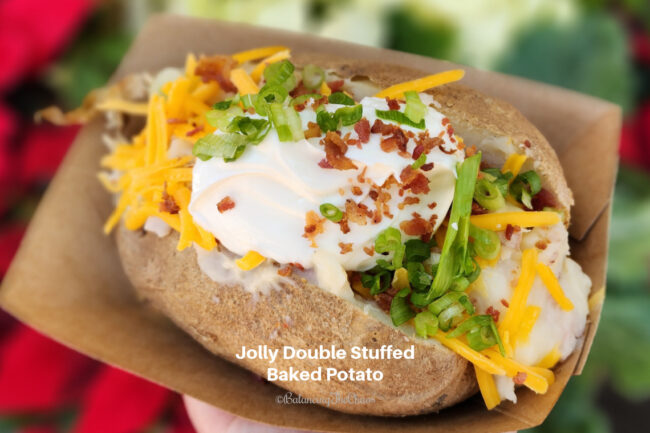 While families enjoy rides throughout the park for kids of all ages, live holiday shows add to the magic of the Knott's Merry Farm Experience. The Camp Snoopy Theatre debuts Best Wishes, a heartwarming tale of the Peanuts gang spreading the word of the true meaning of Christmas.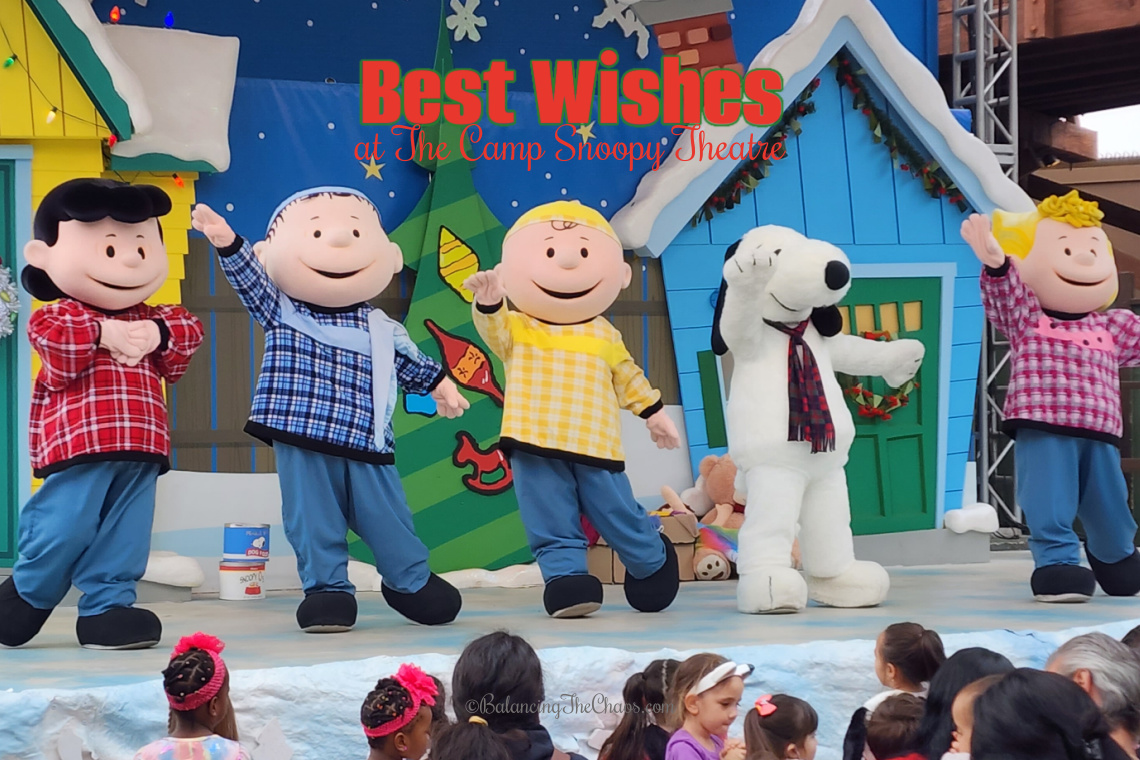 A seasonal tradition, Snoopy's live entertainment ice show, celebrates its 40th anniversary of Snoopy on Ice. This year, it is a new, re-imagined show featuring special technological additions that make it more magical and entertaining. You're not going to want to miss Snoopy's Night Before Christmas.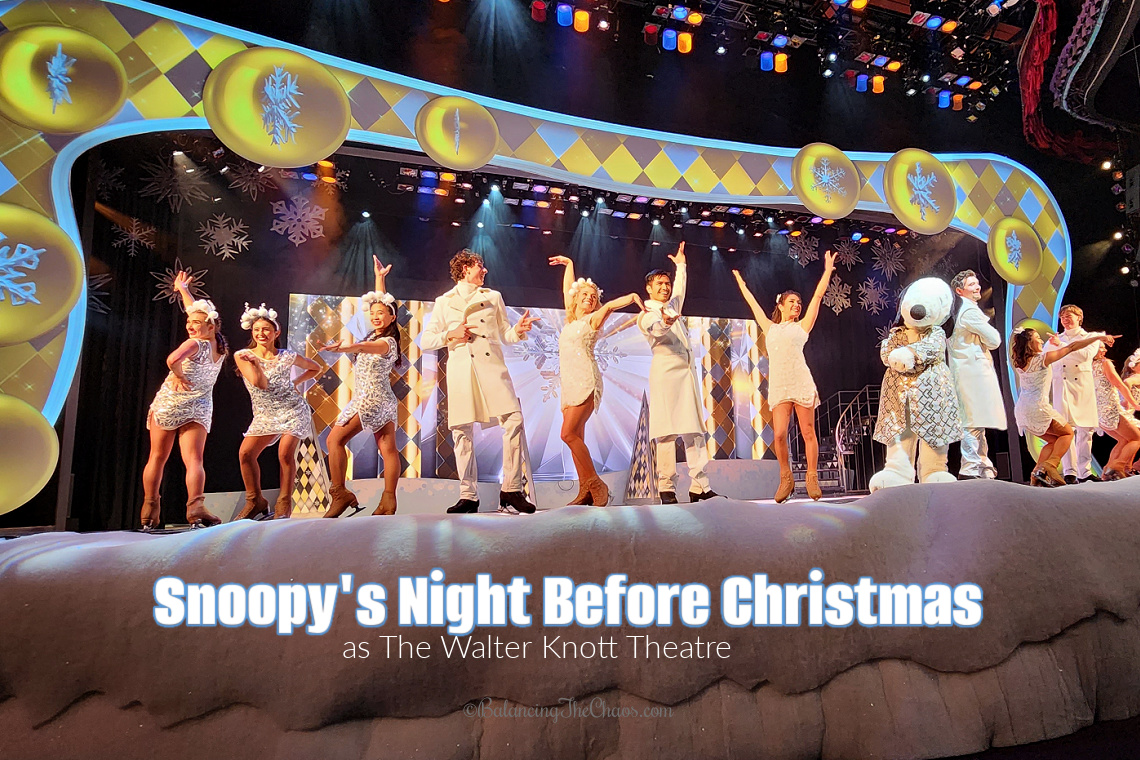 Visit Ghost Town to step inside the historic Bird Cage Theatre where Knott's melodrama company brings to life Charles Dickens' A Christmas Carol and O. Henry's A Gift of the Magi on select dates.
Knott's Berry Farm also offers a festive line of merchandise for all ages. From adorable shirts, sweatshirts, flannels, and hats. For holiday gift ideas, they have collectors pins, plush, lanyards, sweet treats, and glowing bracelets.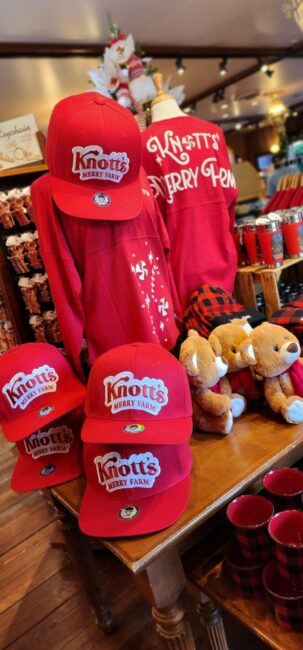 As the night falls on Ghost Town, head on over to the Calico Stage to enjoy the nightly tree lighting, and a little later, the town twinkles brightly to the beat of holiday songs as snow gently falls. With the nightly Snow and Glow, everyone can experience the magic of the holidays as the town is covered with snow, a sight that can't be missed.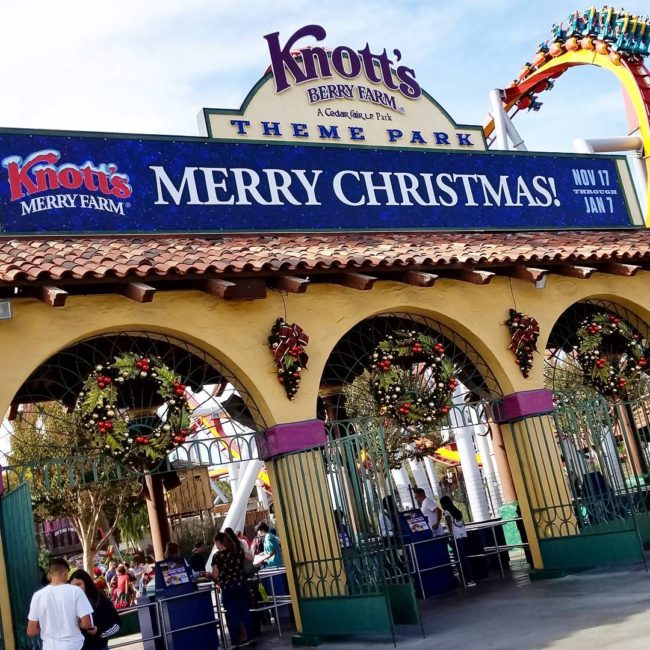 Grab the family and indulge in the holiday festivities now through January 7th. Ticket prices start at $59, but why not make the most of your visit? A 2024 Season Pass includes unlimited visits through 2023 plus all of 2024, discounts on select food and merchandise, and access to exciting year-round seasonal events. A Regular Season Pass includes admission to Knott's Berry Farm and a Gold Season Pass includes admission to both Knott's Berry Farm and Knott's Soak City Waterpark. Regular Season passes are as low as 10 payments of $7 after the initial payment and Gold Season Passes are as low as $9.50 after the initial payment. There is now an All Park Pass as well as a Prestige Pass, and more information is available at knotts.com.