Working with the organizations like Little League and PTA, we have to get a little creative when it comes to events. Just a couple of weeks ago, I was looking for sponsors and fun things to do at our Little League Carnival and heard about a new photo company that could set up an outdoor photo booth photo set up 2 Clicks Photo Booth was a great way to capture the memories and entertain the families.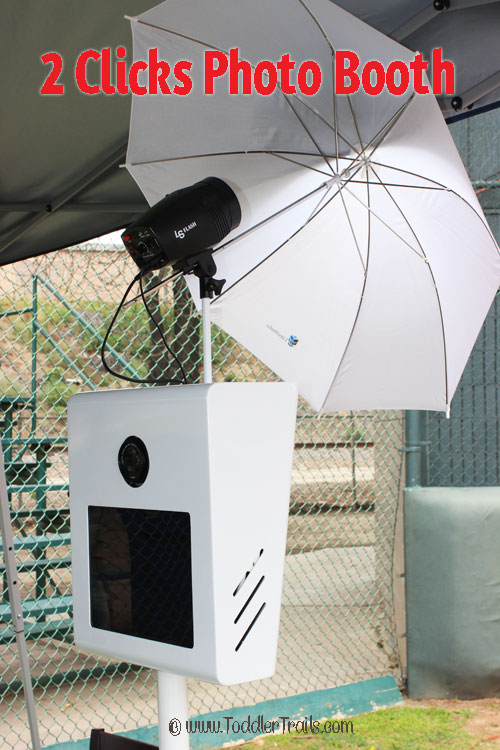 I got in touch with Veronica at 2 Clicks Photo Booth to get more information about how we'd be able to personalize the photo booth and photo strips along with the option of being able to get large groups of individuals into the shot. I loved the fact she can set up at virtually any location with an enclosed booth or an open backdrop like the one we used. We wanted to be able to fit in an entire baseball team, if they chose to get a team photo.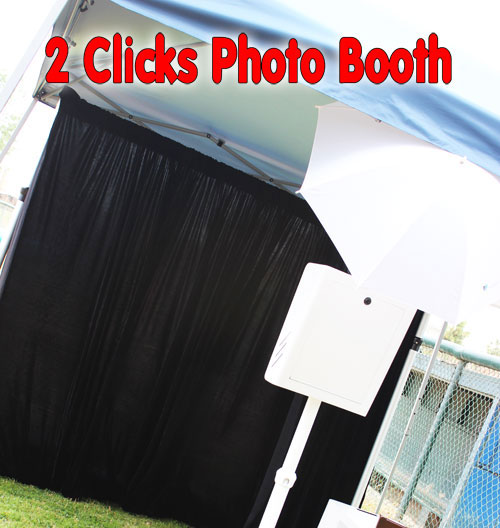 The photos are taken with a Canon EOS Rebel T5i, offering an 18.0 Megapixel CMOS sensor that captures images with exceptional clarity, ensuring gorgeous results. Pair that with the ability to add your company or organization's logo and you have some incredibly fun, memorable pictures.
The photos are printed using a professional grade portrait dye printer which gives a much higher photo clarity and quality, and are printed out right after you're finished. The ink dries pretty fast, so you don't have to worry about smudging your keepsake.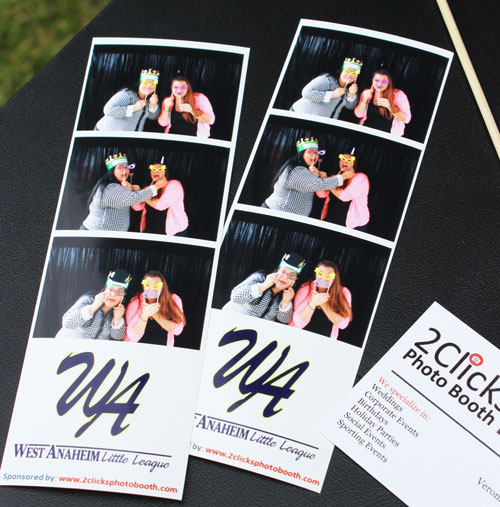 We had to get in on the fun. I finally rounded up the family during the carnival and headed on over to the photo booth. With the fun flair, we managed to get silly while taking our photos, as you can see. The kids were so into making funny faces, I couldn't get them to do a nice photo – I'm sure everyone has the same issue, right?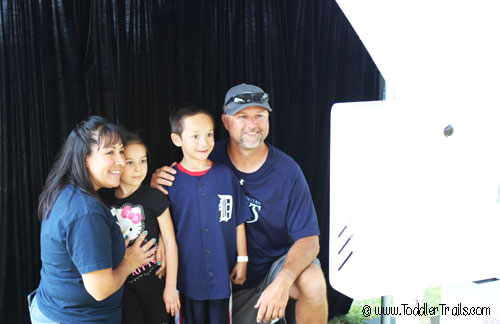 Since I was buzzing around the carnival, taking pictures to add to our annual year book, I kept running by the photo booth and saw the families really enjoying being silly – as well as creative. Who doesn't love getting dressed up and being goofy?
Have an event coming up? A photo booth would be a perfect edition to any birthday party, wedding, anniversary, work celebration and more, 2 Clicks Photo Booth is the way to go. For more information, visit their website: https://www.2clicksphotobooth.com.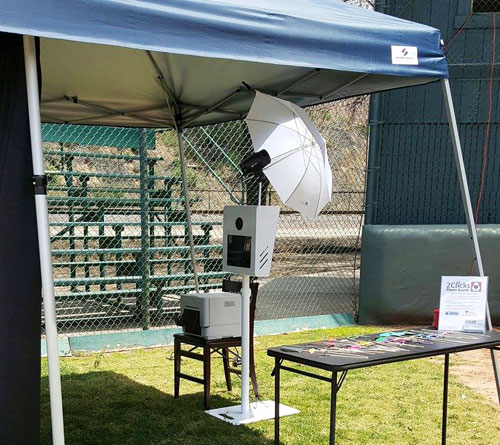 Disclaimer: We worked with 2 Clicks Photo Booth on a Little League Fundraiser and I volunteered to share my experience. No compensation was received for this review.