Here in Southern California, it seems as there is a party every other weekend, if not every weekend. I'm noticing a trend with more and more parties at fun, "family friendly" locations throughout Orange County. In particular, families are opting for easy party planning at venues like Scooter's Jungle.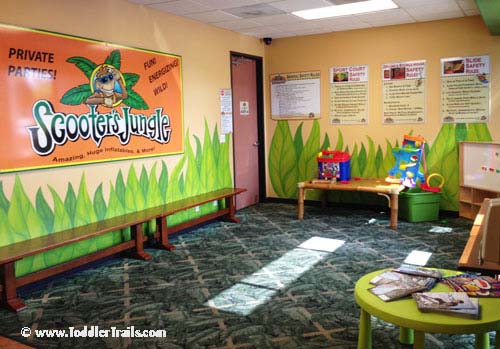 We recently attended a birthday party at the Scooter's Jungle in Placentia, and had an awesome time.
Scooter's Jungle has a variety of party options, but include the basics:
A 2.5 hour private party
Packages include up to 22 kids and unlimited adults at the Placentia location (Birthday Child is free)
A staff member to play games and monitor safety in the arena
Another staff member who sets up, assists with the party and cleans up.
Gift check in and gift opening
Plates, cups, forks and napkins are all included (white color)
Birthday child will receive a crown or tiara
Babies 2 and under are free.
With a birthday party in the Ultimate Arena, you and your guests get to enjoy the following activities:
Towering Indoor Slide
Wild Zipline w/Play-Yard
Sports Court for the enthusiast
Ping Pong, Air Hockey
Foosball Rotate
Dining Room for last 45 minutes of event
My kids, now ages 5 and 7, were all over the place. They really enjoyed the gigantic indoor slide and the sports court.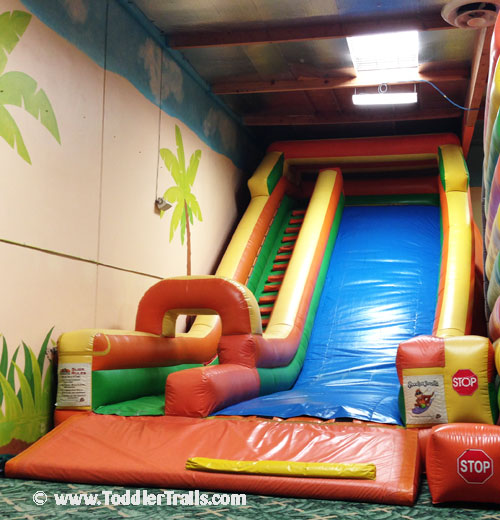 Funny, but as a family, we spent tons of time challenging each other at air hockey and foosball.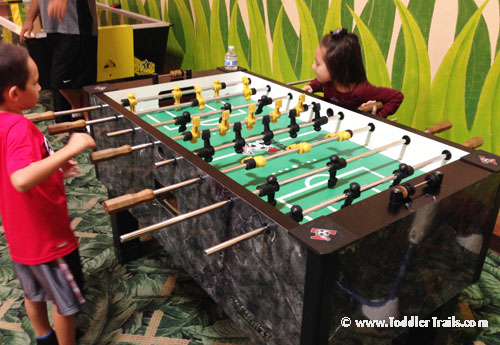 Parties at indoor entertainment venues have a typical itinerary that looks like this:
Meet & Greet=15 minutes
Arena Play=90 minutes
Rotate to Dining Room=last 45 minutes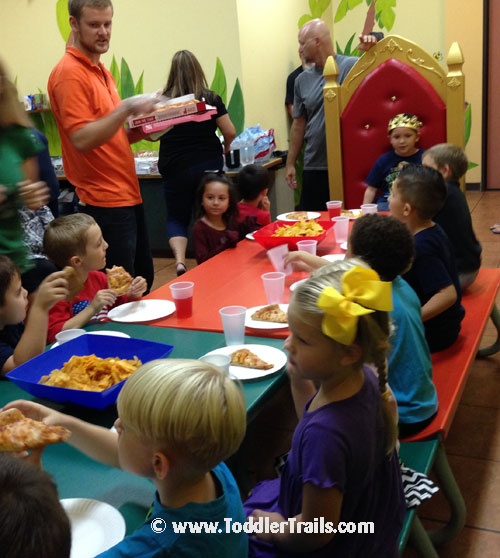 To me, the best part about the party is that all you have to do is sit back and relax. If you're a budding photographer or like to have photo keepsakes, run around and snap away. The rest of the party planning is left up to the party hosts. Based on your specifications of menu items, and the additional items you bring, they set it up, and run the party for you.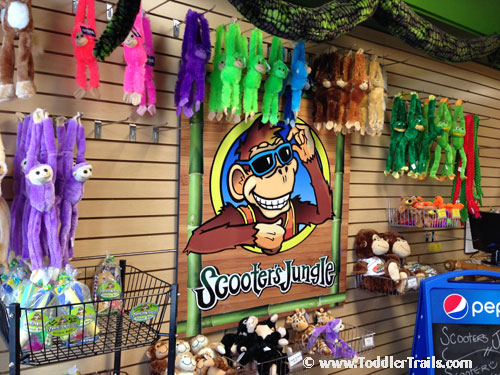 921 South Via Rodeo
Placentia, CA 92870 (714)223-5730
[email protected]
Scooter's Jungle Placentia also hosts open bounce times, Toddler Time and Family Fun Events. The best way to keep informed of their hours and open play is to check out their events calendar.
For more information about Scooter's Jungle Placentia, check out their website: Scooter's Jungle Placentia.
Disclaimer: This is a non sponsored post. All opinions are completely my own.