We had a chance to do our annual visit to Irvine Park Railroad's 8th annual Pumpkin Patch over the weekend.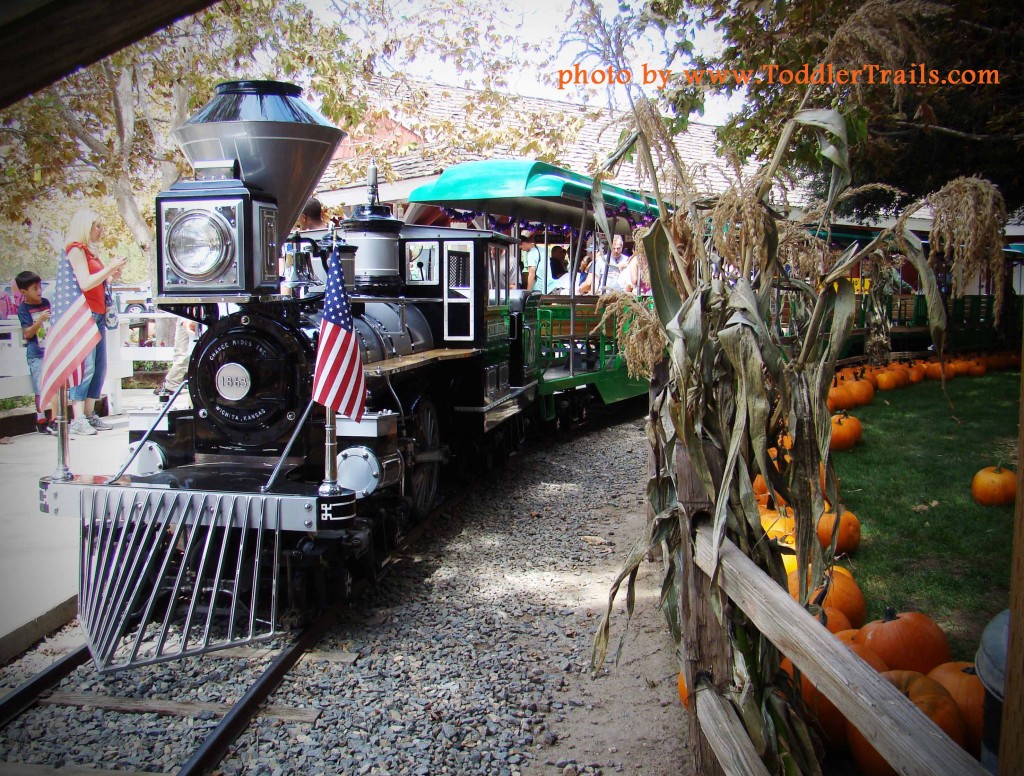 The Pumpkin Patch is located in Locomotive Loop and Miner's Meadow just behind the train station. Thousands of pumpkins, in all shapes and sizes, fill Locomotive Loop. All ghouls and goblins are sure to find the perfect pumpkin!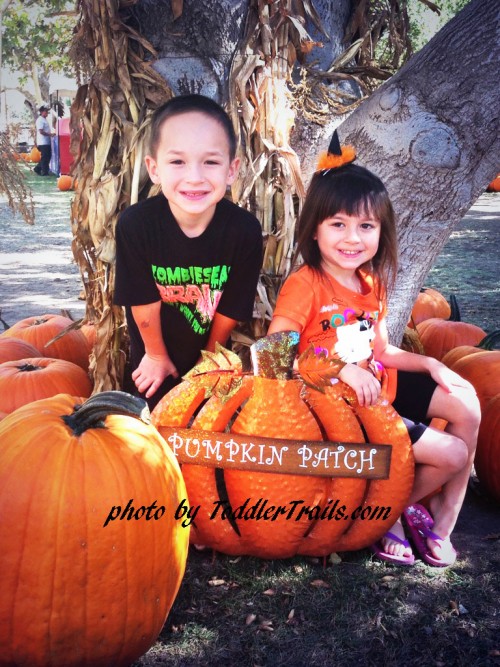 This year, families can enjoy:
Train rides
Hay rides
Panning for gold
A child-friendly haunted house
A hay maze
A moon bounce
Carnival games
Cookie decorating
John Deere tractor racers
Face painting (weekends only)
Picture stands
Great food
The Irvine Park Railroad Pumpkin Patch
is open daily from
September 21st through October 31st
Weekdays 10:00 am – 5:00 pm
Weekends 10:00 am – 6:00 pm
Admission into the Pumpkin Patch is free. Prices for all other activities vary. The parking fee for Irvine Regional Park is $3.00 per vehicle on weekdays and $5.00 per vehicle on weekends.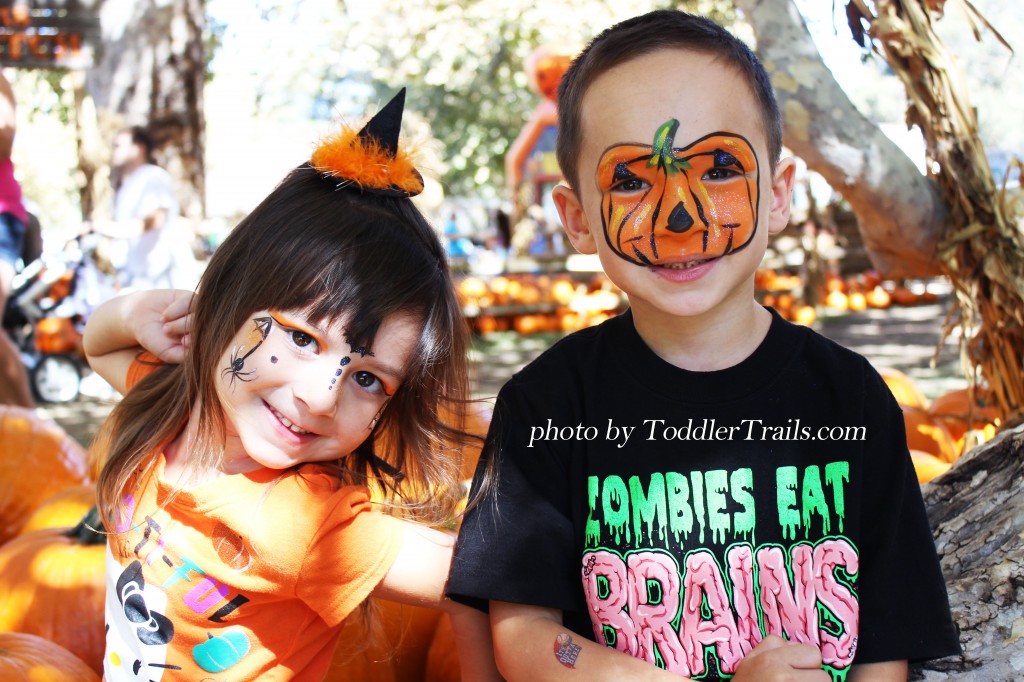 This is one of our favorite Halloween Events and one we never miss! Upon arrival, the kids made a dash for face painting.  Their talented face painters turned my munchkins onto a fancy witch and a super fun pumpkin.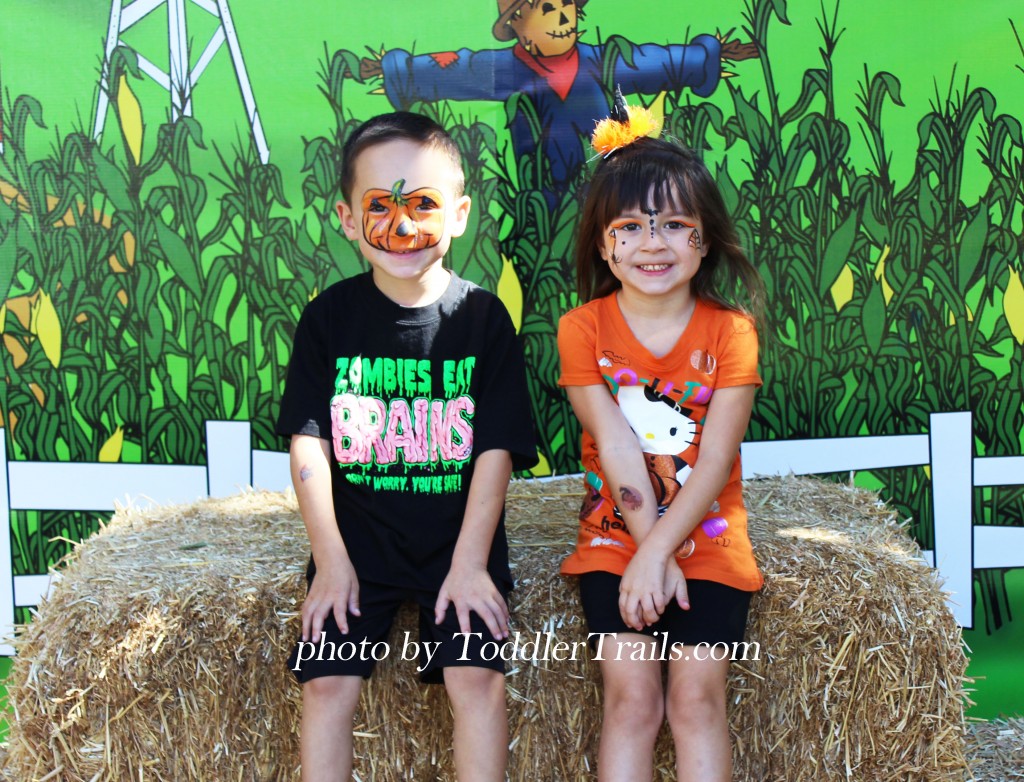 The Train ride through the spooky tunnel and tractor races were next on our list with the munchkins opting for two turns racing around on the green John Deer.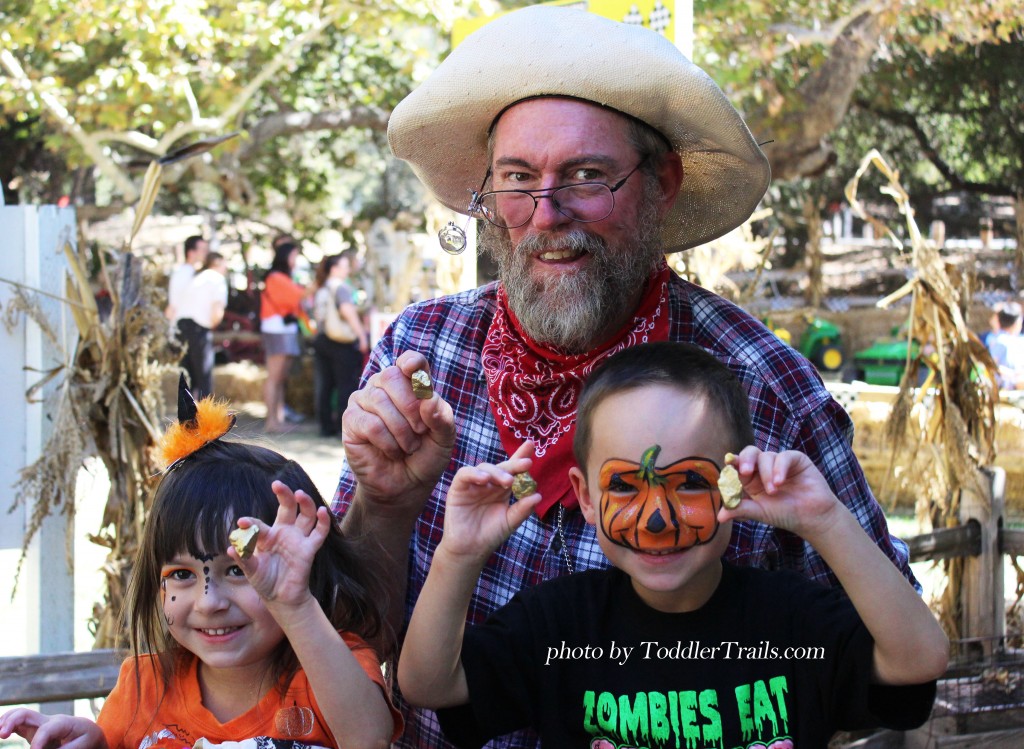 Their favorite event of the day – panning for gold. They were fascinated with sifting through the sand to discover big and little chunks of gold and are ready to melt it down for a new necklace for mom  😆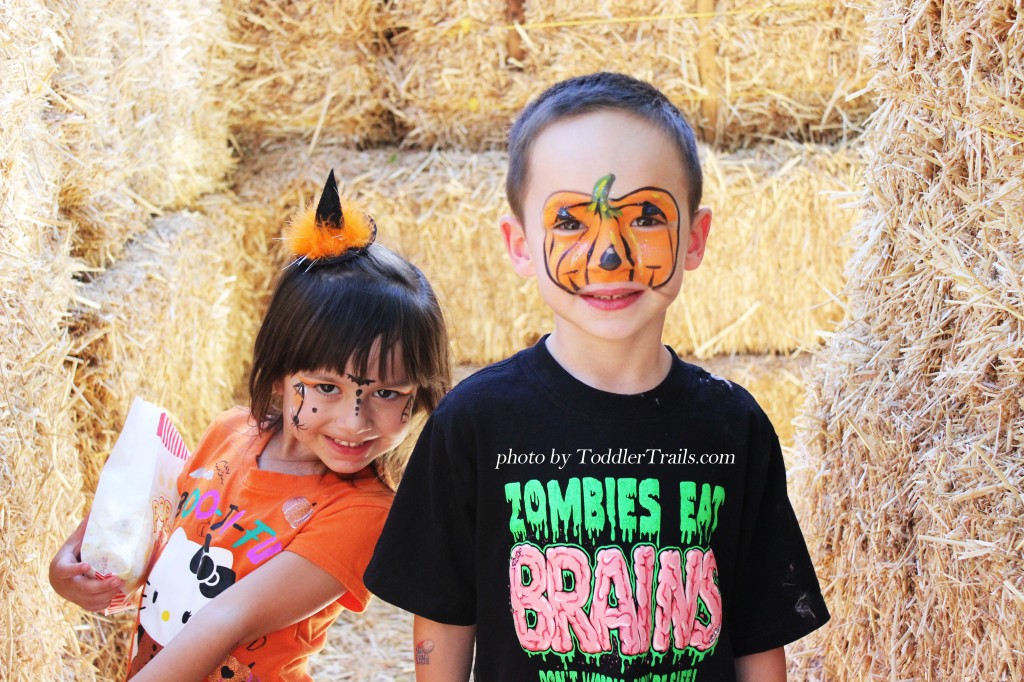 The hay maze was certainly fun, and something they just HAD to do before picking out our perfect pumpkin.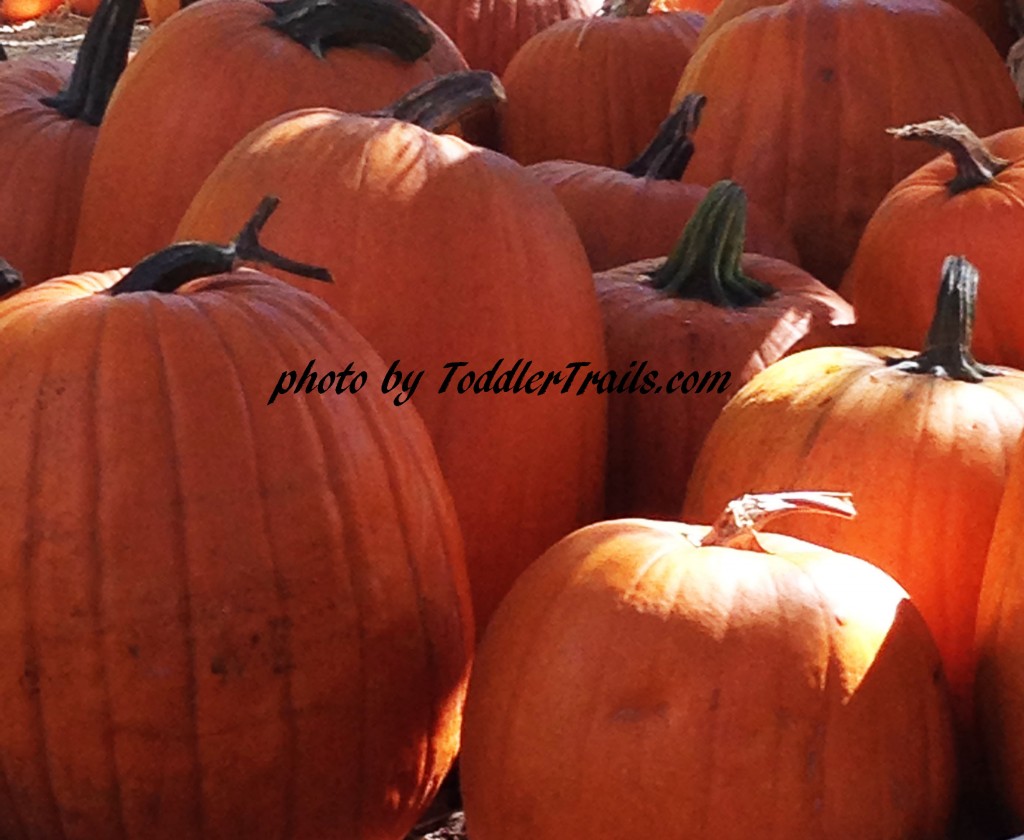 And we ended the fun with mom's favorite – cookie decorating.  We all get into the creativity of making the perfectly decorated cookie, and are lucky if we have any left to take home.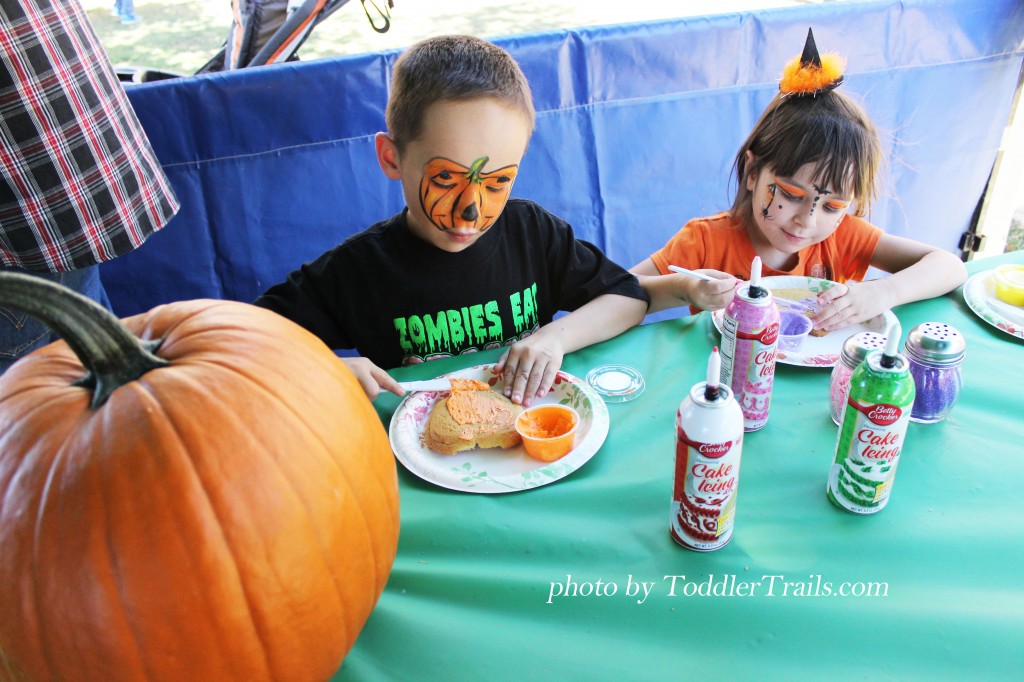 Make a day of it! Visit Irvine Regional Park's other activities including Wheel Fun Rentals® at Irvine Park — fun and unique bike rentals that can be enjoyed by single riders or an entire family — paddle boat rentals, the Orange County Zoo and pony rides. Bike and paddle boat rentals are open daily at 10:00 am through October 31st.
Connect with Irvine Park Railroad: WEBSITE, FACEBOOK or TWITTER
Thanks to our friends at Irvine Park Railroad for making our day so special!  We'll see you again during the holidays!!