On Thursday, September 19th, we celebrated national "Talk Like a Pirate Day with a pirate party where we danced like pirates, stomped our boots in a pirate parade, listened to pirate-themed stories and practiced gross motor skills by walking the plank. Pretend City is all about having fun in an interactive learning environment.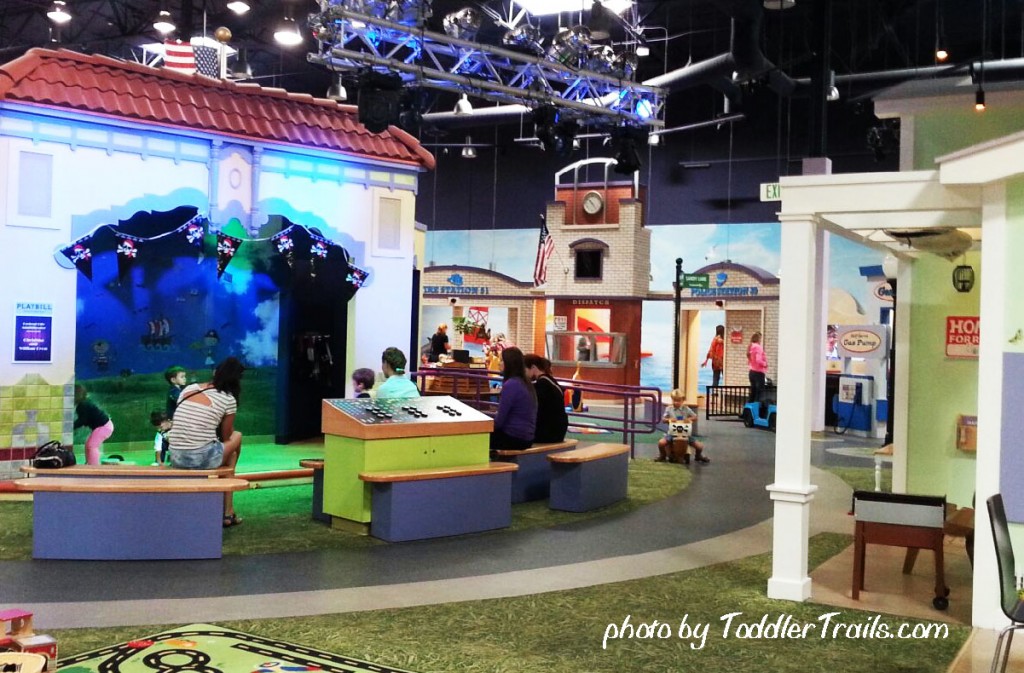 It's now October and bugs have invaded Irvine! Bright and busy bugs have filled Pretend City Children's Museum and have made their creepy, crawly way over to the museum's craggy cave, grassy meadow and frightful farm shed.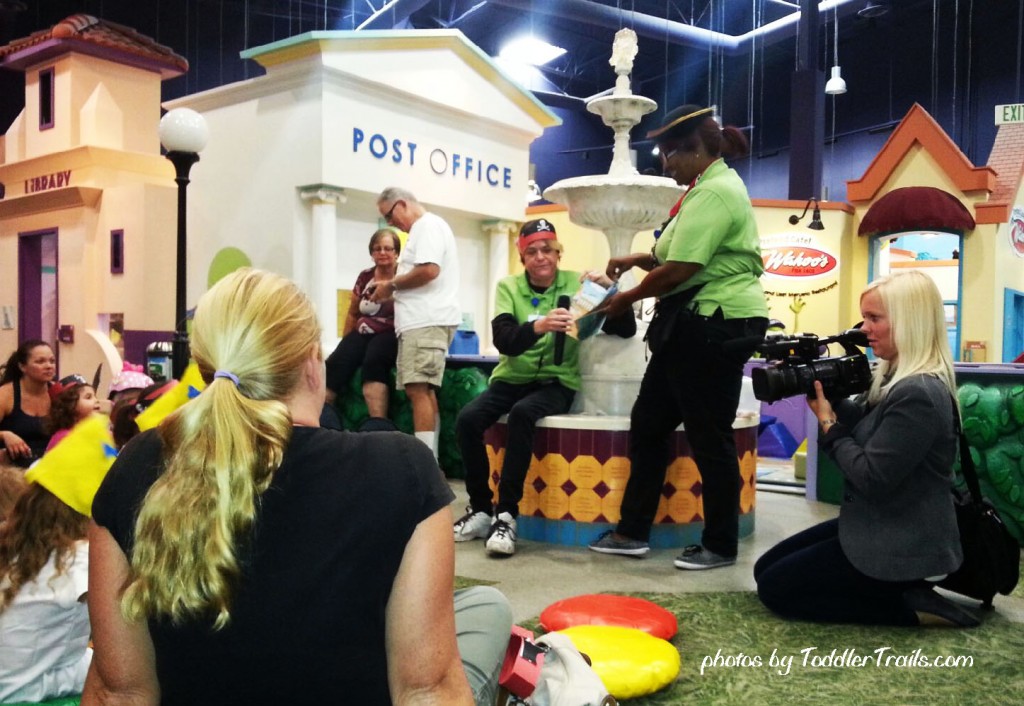 Check out the frightful events going on at Pretend City this October:
Thursday, October 3: Read For The Record Celebrates Otis!
Experience the rewards of reading Otis, the story of a lovable tractor, as we "Read for the Record" throughout Orange County! You can join Pretend City and Orange County's Early Literacy and Math Program (managed by THINK Together) for this national celebration of reading as we aim to break the 2012 record of 29,254 children who experienced this countywide read-aloud to promote literacy. THINK Together's Chief Development Officer and veteran nonprofit leader, Tim Shaw, will also join us in reading for the record.
Friday, October 4 – October 31: Bug Bog Scavenger Hunt
Pretend City offers its bug-loving youngsters the Bug Bog Scavenger Hunt, a new interactive scavenger-haunt exhibit opening October 4th. Eight dazzling and busy bug-filled areas will engage children in discovering and learning about various insects and bugs. Each experience includes a collection of bug trading cards for the learning to continue at home. The Bug Bog experience is $3 per child with paid Pretend City admission. At month's end, be sure to visit Pretend City for a haunting Halloween extravaganza!
Tuesday, October 8: Welcome the Mollet Family!
Fire trucks are awesome and fire safety is an important topic for every family. Pretend City kicks off National Fire Safety week by welcoming its new featured family, the Mollets, to the Our Home exhibit. This Orange County father of three will share and tell his life as a local firefighter and a dedicated dad. Meet the Mollets and also learn important fire safety tips for your home that will keep your family safe in the event of an emergency.
Thursday, October 31: Halloween!
Specifically for: Children of all ages
Enjoy morning and afternoon activities and a howling good time at our Halloween Bug Bash! There's something for every little trick-or-treater—even those of the two-legged variety. Creep and crawl your way through the city as you trick-or-treat at each of our exhibit spaces every two hours. Come dressed to thrill and enjoy the following:
FREE Dental Screenings—10:00a.m.–12:00p.m. (first come, first served)

Music & Movement: Monster Moves—Disco Dracula is ready to dance! These creepy, cooky, totally jammin' tunes will have children of all ages moving and grooving.

Symbols in a Second: Spooky Snacks—Make sure your Halloween is a healthy one with these adorable (sometimes scary), no-bake, healthy Halloween treats.

Kiosk Café: Bug Bites—Crickets, bugs, worms: That's what's on the menu at the Bug Bite Cafe! If you're an adventurous foodie, stop by for a "taste" of something exotic. 

Sensational Story Time: Halloween Bugs—Behind each spooky door lurks a different bug. There's the silly, the spooky, the scary, and everything in between during these story times. No tricks here—only treats!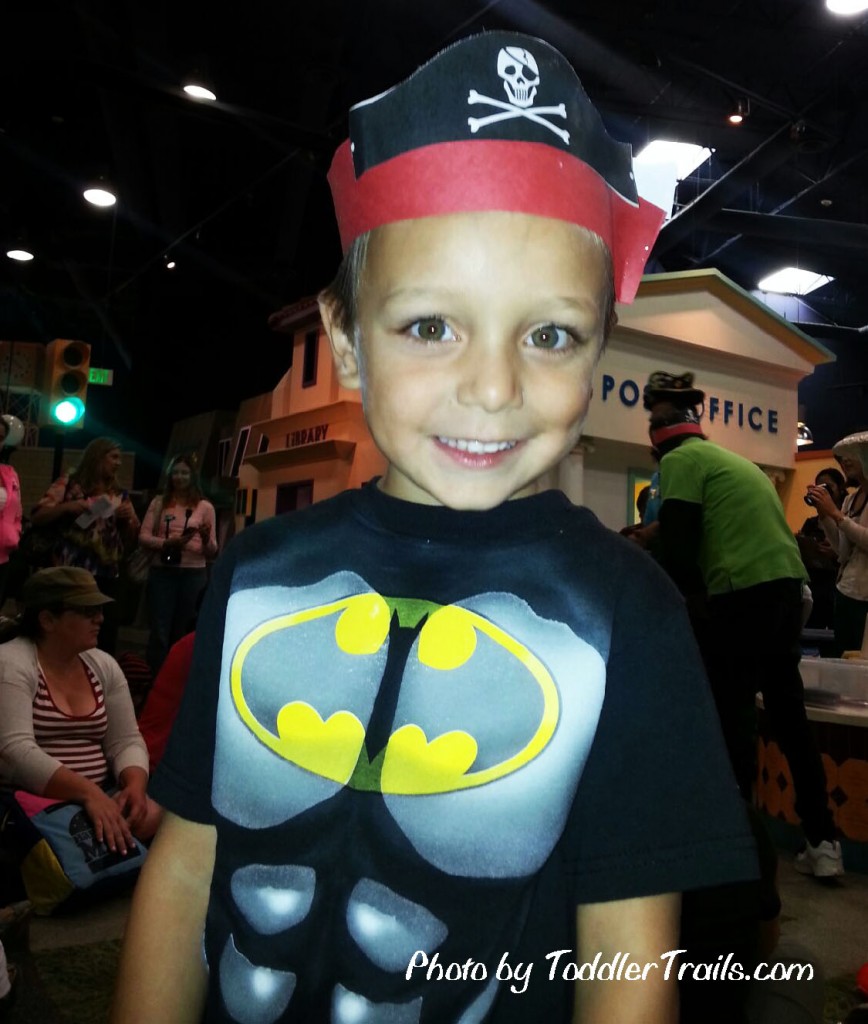 Don't forget to add these monthly events to your calendar:
Friday, October 11:
Way to Play Day, Package of Learning!
Time: 10:00a.m. – 3:00p.m.; Way to Play Days occur on the 2nd Friday of every month
Specifically for: Infant (0-12 months), Young Toddlers (12-24 months), Toddlers (2-4 years), Preschoolers (4-5 years)
Join us as we assist you to find the answers to questions about your child's development at Way to Play Day. Our play partners (Help Me Grow OC and Irvine/Laguna Beach School Readiness Nurses) are here to assist with the following:
Parenting resources: connecting families to developmental, behavioral, learning, parenting, educational and support services
ASQ developmental check-ups from 10a.m. to noon: assess speech, motor, cognitive and social areas (first come, first served; limited spaces available)
FREE: Check-ups and activities are included with museum admission
Monday, October 14: Baby Steps through Pretend City!
Time: 2:00-3:30p.m.
Specifically for: Infant (0-18 months), Grown-ups. For the comfort of our infant guests, no older siblings please.
Bring your littlest bugs to Pretend City for this exclusive infant- and young-toddler-only time. This event features a special guest for your cool critters—Smiling Monkey Yoga—who will give you a creative and unique way to bond with your baby through a Baby & Me Yoga class. Our play partners and trained staff members will help you learn something new about your child's development and developmentally appropriate activities through these monthly events. Take advantage of the Ages & Stages Questionnaire to make sure that your little one is developing on track. It's FREE, fast and easy!
RSVP: max 60; please visit Pretend City online under Visit and click Calendar of Events to register.
Fee: $10 per adult, FREE for infants and Pretend City Members
About Pretend City Children's Museum:
Pretend City Children's Museum features a small, interconnected city designed to "build better brains" through purposeful play, hands-on learning experiences, role playing, and educational programming. As a non-profit 501(c)(3) organization serving all children, it depends on community-based funding and guest support. Through 17 interactive exhibits and activities guided by a highly trained professional staff, children learn foundational math, reading and science skills, while fostering curiosity, creativity, critical thinking, problem solving, organization, teamwork, self-confidence and socialization. The museum is a unique community resource offering developmental screenings and tools for families, educators and community agencies working to ensure that each child gains the experiences needed to discover their potential and build toward a productive and fulfilling future. Pretend City Children's Museum is located at 29 Hubble, Irvine, CA 92618. For more information, please visit www.pretendcity.org.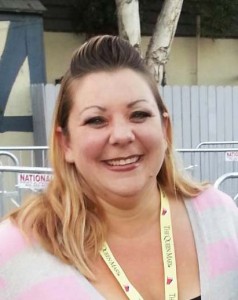 Contributing Writer: Jennifer Torres is a wife of 11 years, stay at home mom of 3 and owner of Little Jems By Jen.  She loves spending time with her little ones, reading and crafting. 
Connect with Pretend City via
WEBSITE, FACEBOOK or TWITTER