A new twist on making the right choices, Urban Plates gives guests the opportunity to feel healthier, smarter and better about themselves while eating out. They offer delicious foods made from scratch using high quality natural and organic ingredients. With a cafeteria style layout, customers take control of their dining options. Choose from salads, sandwiches, soups, entrees and desserts; and speak with a chef at each counter who is ready and willing to customize the selected entrée for you. Urban Plates has a relaxed dining atmosphere and is the perfect location for a healthy date night meal or even a family setting, letting kids take charge of making the right food selections.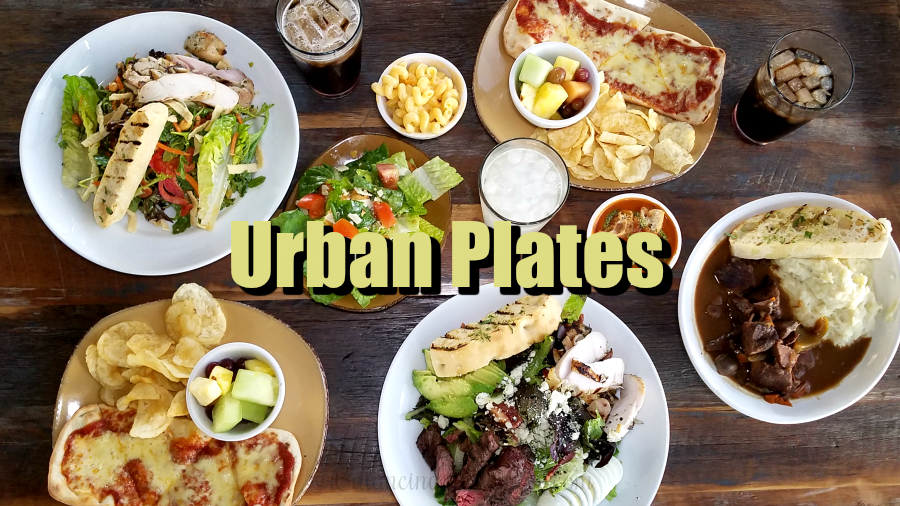 The hubster and I recently had a conversation about our bad eating habits. We still love the same foods we craved when we were in our 20's, but now, we're feeling the effects of unhealthy habits. We have been sharing local restaurants through Orange County, and have found so many we love. Urban Plates is a new one at the top of our list.
A few days after eating at Urban Plates, I spoke with the hubster about his thoughts and opinions. The first thing he shared was that Urban Plates is a restaurant we need to frequent. He had selected the grilled chicken cobb sandwich and replaced the chicken with steak. He stated that after hearing and seeing the way meat was raised, then prepared, he certainly felt better about what he was eating. He also shared that his energy level increased and he felt he slept better.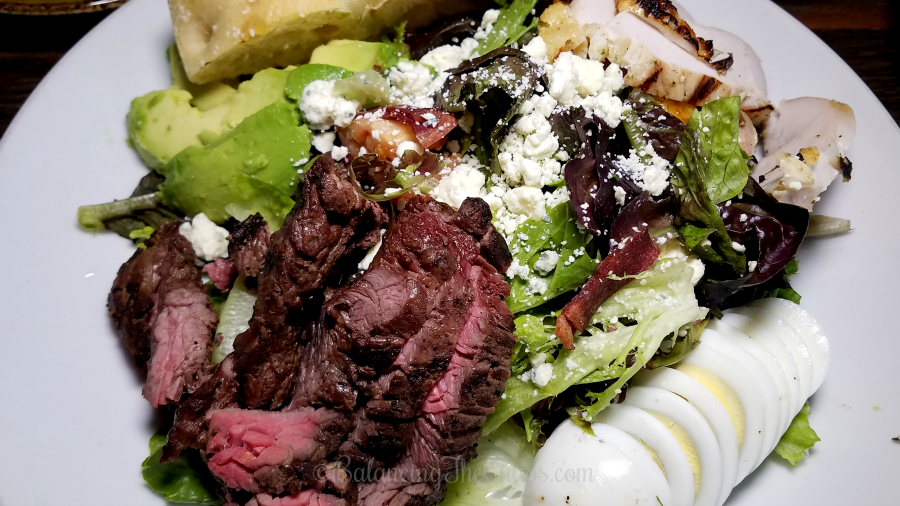 The hubster decided to sample the Chicken Cobb Salad with a twist. he decided to customize it by adding grilled grass fed steak to the up lettuce blend, organic tomatoes, turkey bacon, avocado, organic egg, drizzled with blue cheese and buttermilk dill dressing. While he was customizing his dinner, the kids ordered pizzettes, which are pizzas  with an organic crust.
I on the other hand decided on a little comfort food and ordered the Braised Beef and Mushrooms. This dish consisted of natural beef slow cooked with red wine sauce, mushrooms, onions, organic carrots. It was heavenly. The beef had a nice texture, and the red wine sauce was awesome drizzled over the organic mashed potatoes.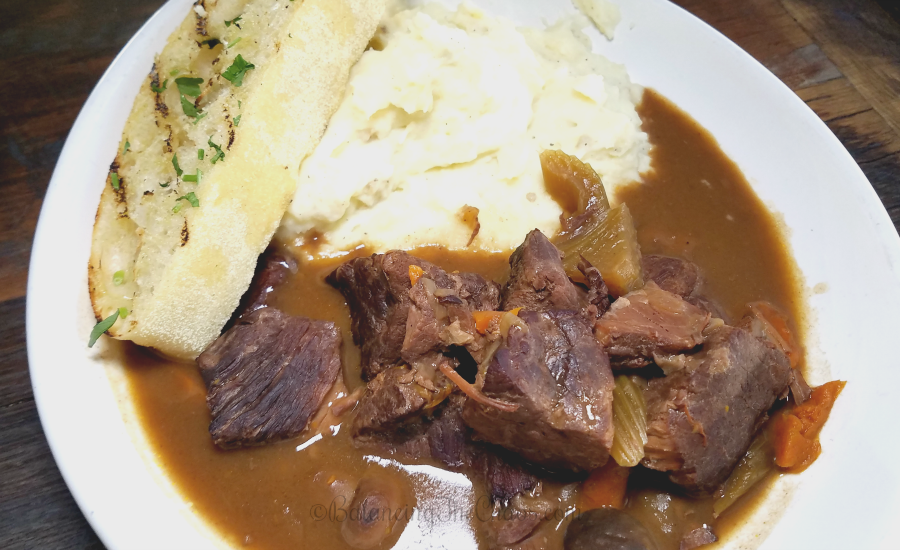 This time of year, you can order off the seasonal fall menu that includes the new miso mushroom sweet potato sauce and quinoa tabblouleh sides, panko-crusted trout with chimichurri sauce, and a passion fruit coconut lime natural juice Replenisher that I'm dying to try.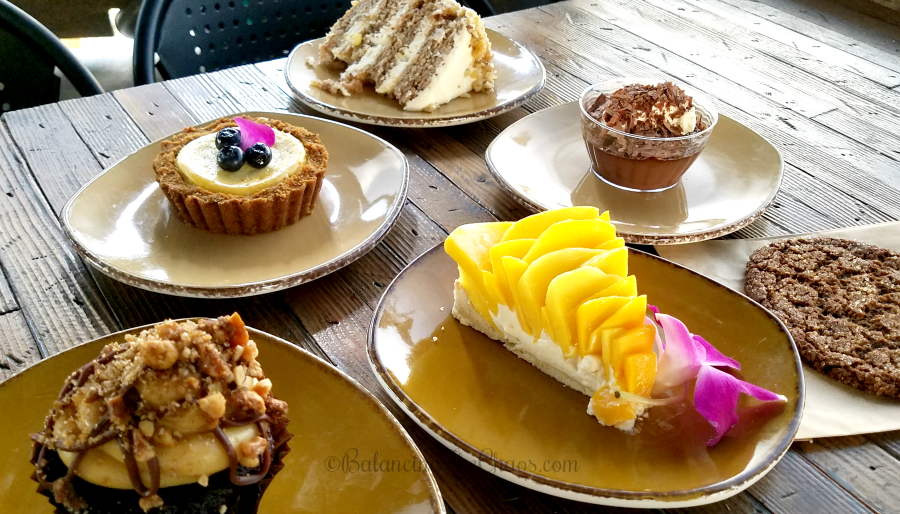 Be sure to save a little room for a slice of heaven. The desserts at Urban Plates are divine. From left to right in the photo above, you'll want to sink your teeth into either the Chocolate Peanut Butter Crunch Cupcake, Vanilla Bean Cheesecake, The Hummingbird Cake that looks like a Carrot Cake, the Mango Tart, chocolate pudding or the chewy molasses gingersnap. All are equally as fantastic and worth the wait.
We highly recommend stopping into your nearest Urban Plates at these Orange Count, CA locations:
Aliso Viejo: 26661 Aliso Creek Road, Suite B, Aliso Viejo, CA 92656
Brea: 3413 E. Imperial Highway, Brea, CA 92823
Irvine: 3972 Barranca Parkway, Irvine, CA 92606
Tustin Marketplace: 13380 Jamboree Road, Irvine, CA 92602