Have you seen it on the news? Hello Kitty, and her Sanrio friends have moved into Irvine and are now ambassadors to Tanaka Farms. The "Hello Kitty Pumpkin Patch" has been quite the rage this fall as Sanrio, Inc. launched a unique partnership with Tanaka Farms for a year-long collaboration of all things healthy and supercute. As part of the ongoing theme of Sanrio's mission they are continuing their mission of cultivating unique lifestyle experiences that touch every aspect of their fan's lives.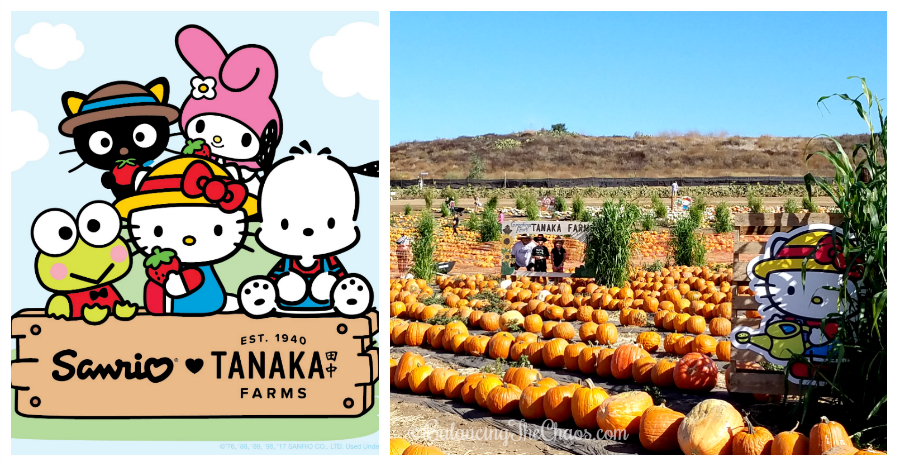 Hello Kitty and Sanrio friends have become a part of the educational programming provided by Tanaka Farms, teaching visitors of all ages the importance of healthy eating, as well as sustainability, responsible farming and agriculture, all while supporting their local community. As you wander around the farm, Hello Kitty, Keroppi, Chococat, My Melody and Pochacco can be seen amongst the pumpkins, and along the walkways sharing detailed nutrition information about fruits and vegetables found at Tanaka Farms.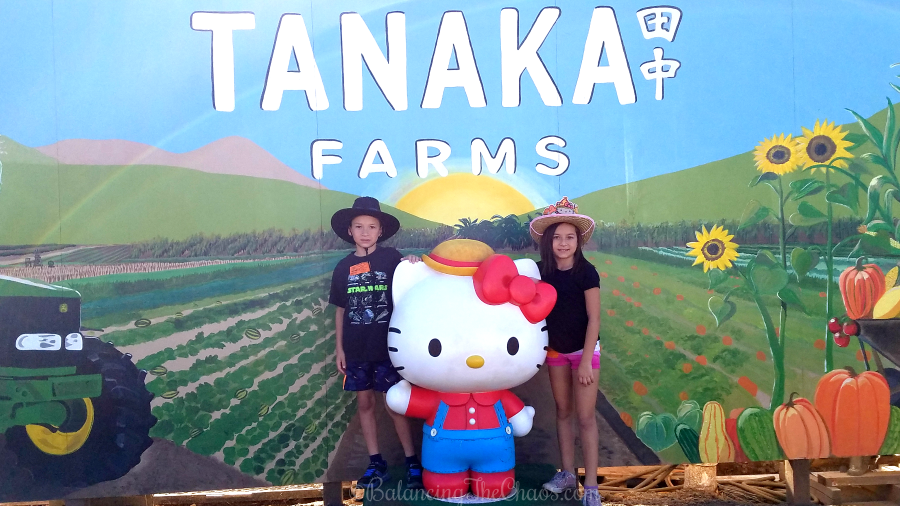 Tanaka Farms welcomes Sanrio into the family and we look forward to a year of farming with Hello Kitty and Sanrio friends," said Glenn Tanaka, Owner of Tanaka Farms.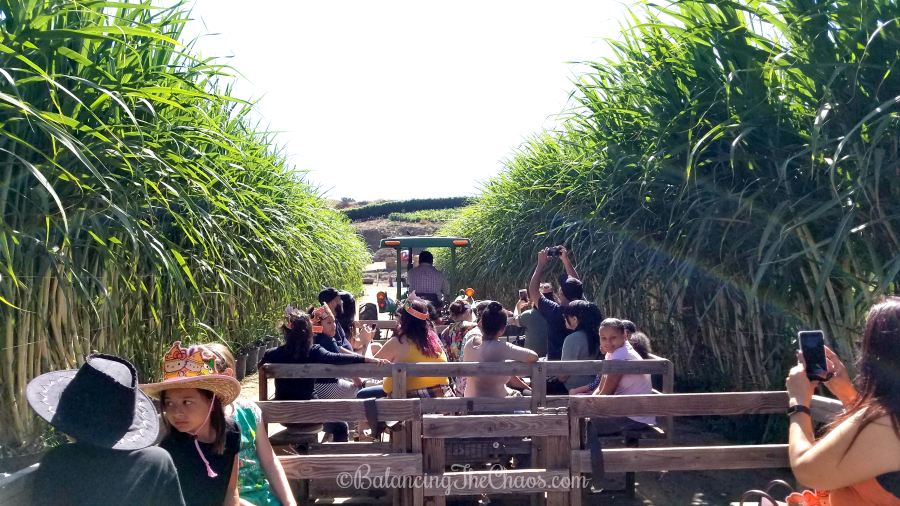 Yesterday, we were invited by Sanrio & our friends, the Tanakas to check out the Tanaka Farms' Pumpkin Patch. The fun on the farm has exploded! Attendees can purchase admissions for the pumpkin patch, wagon rides around the farm, petting zoo and the Corn Maze or pick vegetables in the U-Pick veggie garden.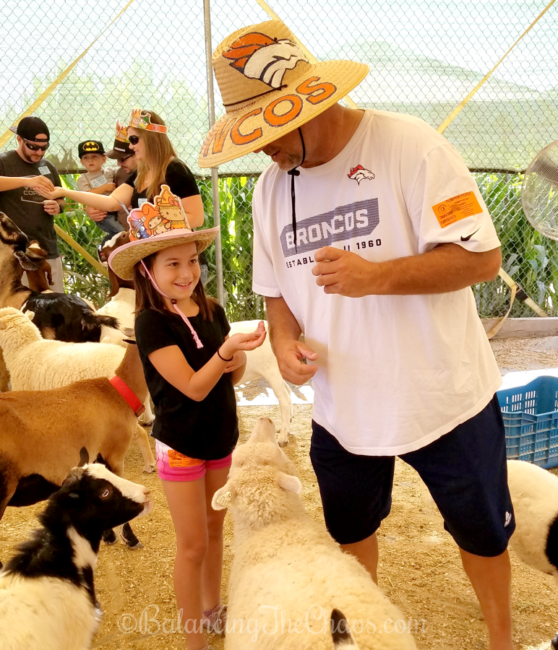 On Saturdays and Sundays through October 31st, guests can enjoy the Fall Harvest Festival which includes games and activities. There will also be a Halloween event with a Sanrio Costume Contest on October 28th as part of Tanaka Farms' famed fall celebration – along with appearances by Hello Kitty.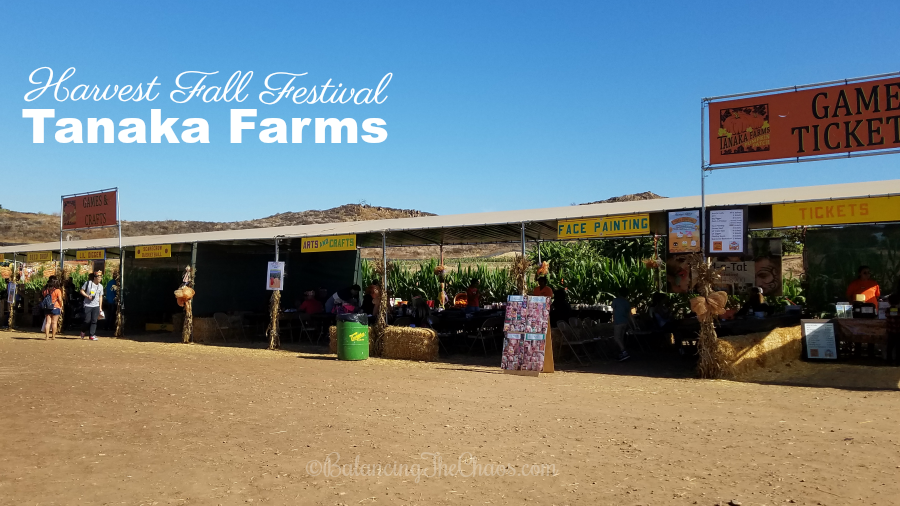 Also, be sure to check out the beautiful and delicious fruits and vegetables available for purchase in the market. I totally recommend picking up a pint of their fresh salsa, because it's delicious. Carving tools and a limited edition collection of commemorative Sanrio ♥ Tanaka Farms merchandise will also be available for purchase at the Farm's Market Stand.
As a lifestyle brand, Sanrio strives to bring unique and meaningful experiences to our fans," says Jill Koch, Sr. Vice President of Brand Management and Marketing at Sanrio, Inc. "Tanaka Farms' goal of cultivating community aligns perfectly with Sanrio's mission of fostering social communication. We look forward to working on year-round programing so that fans of all ages can enjoy each season at the farm with their family and friends."
*IMPORTANT NOTICE*
To visit Tanaka Farms the weekend of October 28 & 29, you must have a parking pass. For more information on the parking pass and how to reserve one, visit their website at: https://www.tanakafarms.com/. If you are unable to obtain a parking pass for the weekend, be sure to visit Monday, Oct 23rd – Friday, October 27th. There are 750 parking stalls on the farm, but with the popularity, it's been rather busy. Please do not drive to the farm without a pass in hopes of entry as vehicles arriving without a pass will be turned away.  Pedestrians parking offsite will NOT be permitted to enter the farm.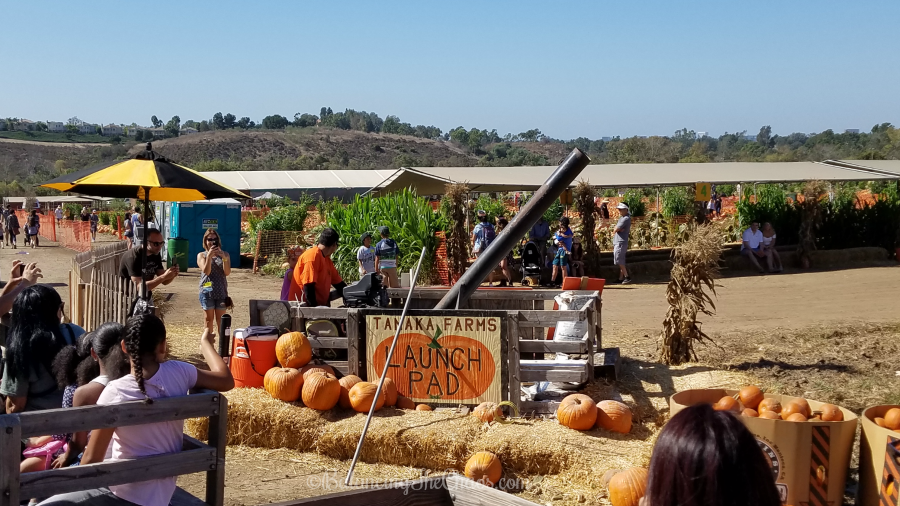 About Sanrio®:
Sanrio is the global lifestyle brand best known for pop icon Hello Kitty®, who celebrated her 40th Anniversary in 2014. Home to many endearing characters including Chococat® My Melody®, Badtz-Maru® and Keroppi®, Sanrio was founded on the 'small gift, big smile®' philosophy – that a small gift can bring happiness and friendship to people of all ages. Since 1960, this philosophy has served as the inspiration for the broad spectrum of unique products and experiences. Today, more than 50,000 Hello Kitty-branded items are available in over 130 countries and upwards of 15,000 U.S. retail locations including department, specialty, national chain stores and Sanrio boutique stores. For more information please visit www.sanrio.com and www.facebook.com/hellokitty.
About Tanaka Farms:
Tanaka Farms is a family owned working farm which has been part of the rich fabric of Orange County farming history since 1940. Today this 30 acre gem in the heart of Irvine, CA, Tanaka Farms offers attracts over 100,000 guests per year for seasonal farm tours, visits to the Market Stand, Community Supported Agriculture (CSA) programs, and special events. For more information, please visit www.tanakafarms.com.