If you're following along, you know we planned and have been on a HUGE RV summer road trip this year. With the release of Rio2 on Blu-Ray/DVD on July 15th, we decided to include Blue, Jewel and their family inspired fun activities to keep our youngsters entertained while traveling.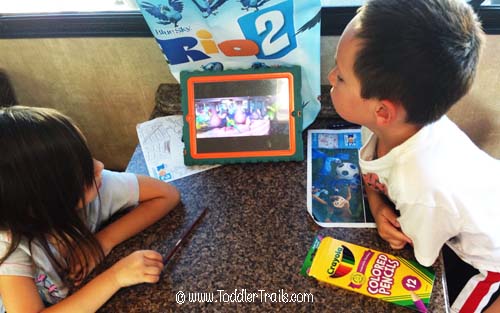 If you've gone road trippin' with your family for any length of destination, you already know how antsy the kiddos can get either cooped up in a car or even traveling in an RV.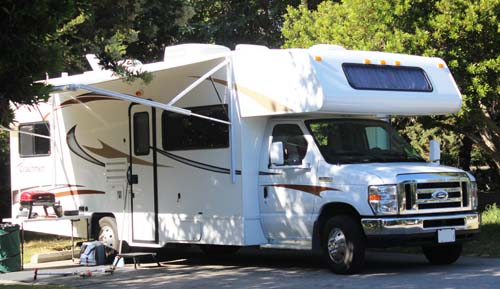 Our tablets and gadgets have seriously become our best friends while traveling, and with the release of Rio2 on DHD – available through iTunes, Blue, Jewel and the kids can make that long car ride an adventure!
While streaming the movie via AppleTV or loading directly onto the iPad, the kids were able to watch the movie while driving home from Solvang, CA.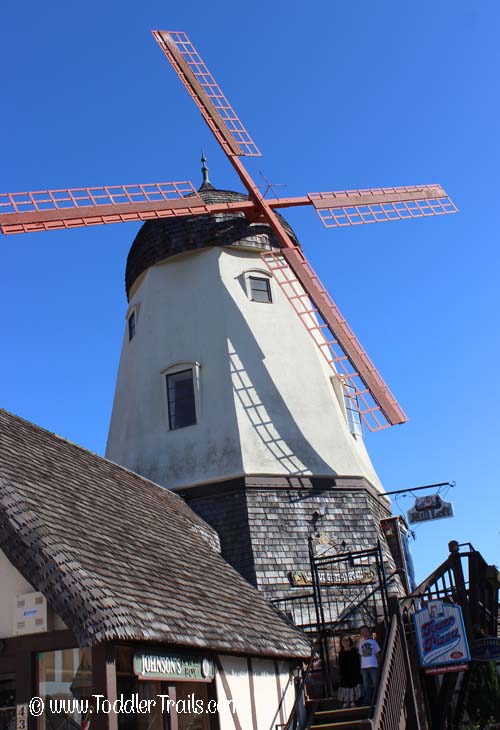 So we packed up the RV and started heading home.  I decided to surprise the kids…as you'll see I did many times along the trip, with something they hadn't seen before – RIO2!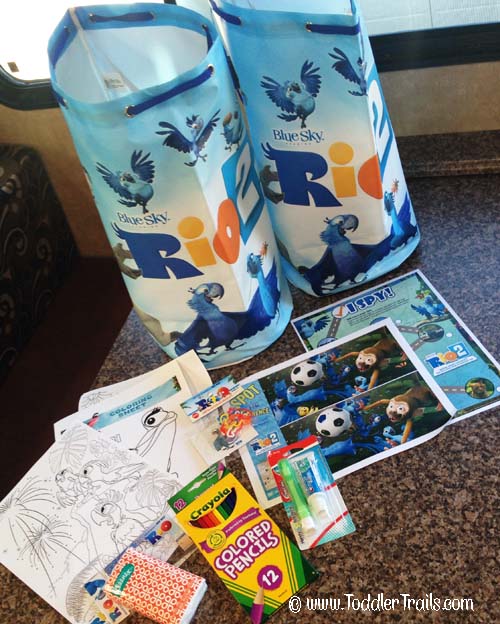 I have shared in an earlier post that when traveling, I went a little overboard packing activities (see the post HERE) to keep the kiddos entertained.  However, my friends at Fox sent us an awesome travel activity pack that the kids went nuts over.  As seen above, there are coloring pages, printable activities (I've shared previously HERE), pencils, travel toothbrush and tooth paste and more.  The kids were way more excited about their travel pack than the beginning of the movie.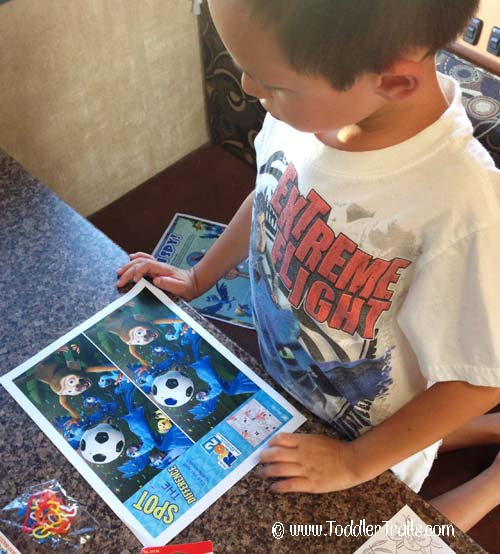 My handsome boy LOVES any activities that involve a puzzle or numbers.  He quickly grabbed this "Spot the Difference" activity sheet.
And my princess who is into coloring, went right for the coloring pages: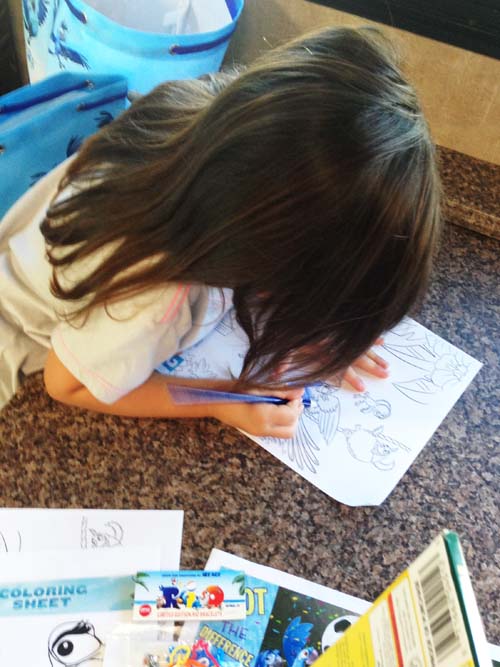 You can get a copy of the printable sheet she was coloring by clicking on the below image: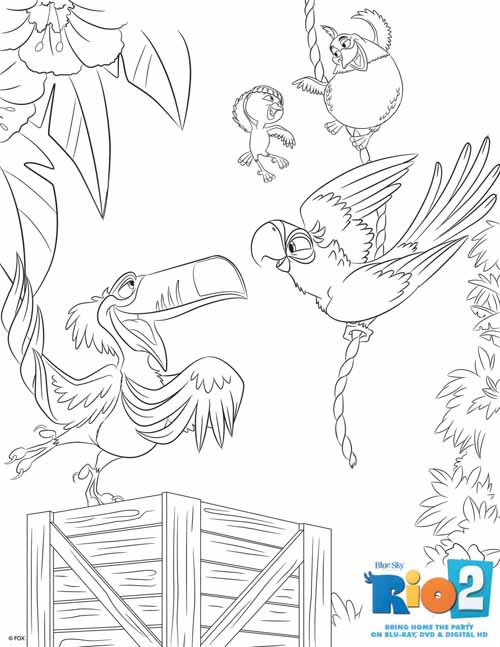 More Rio2 Activity Sheets and Free Printables can be found here: Rio2 Printables
With the movie and the coloring pages, the kids were happy and and busy watching the movie as they dove into the Brazilian Amazon Rainforest with Blue, Jewel and their kids, they didn't even see the beautiful countryside as we drove home.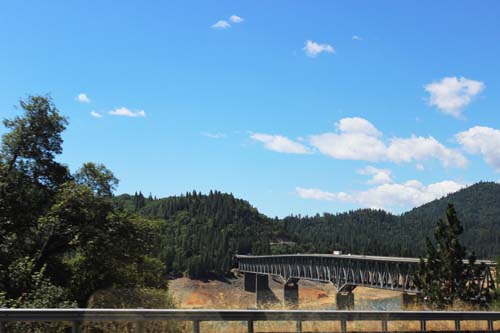 I have to give a HUGE thanks to my friends at Fox Home Entertainment for keeping the kiddos entertained during the drive home. I think my husband even got into the movie while I drove this leg of the trip.  We'll be sure to take you along with us every time we travel!
For more information about the upcoming release of Rio2 on Blu-Ray/DVD, visit the Rio website: https://www.riomovies.com/
Disclaimer: As a Fox Home Entertainment Insider, we received a complimentary digital code to download Rio2 and travel packs to review and share our honest opinions.  No other compensation was received.