Premier Exhibitions, Inc. has brought the memory of the Titanic to life in Buena Park with the opening of  Titanic The Experience at the former Movieland Wax Museum.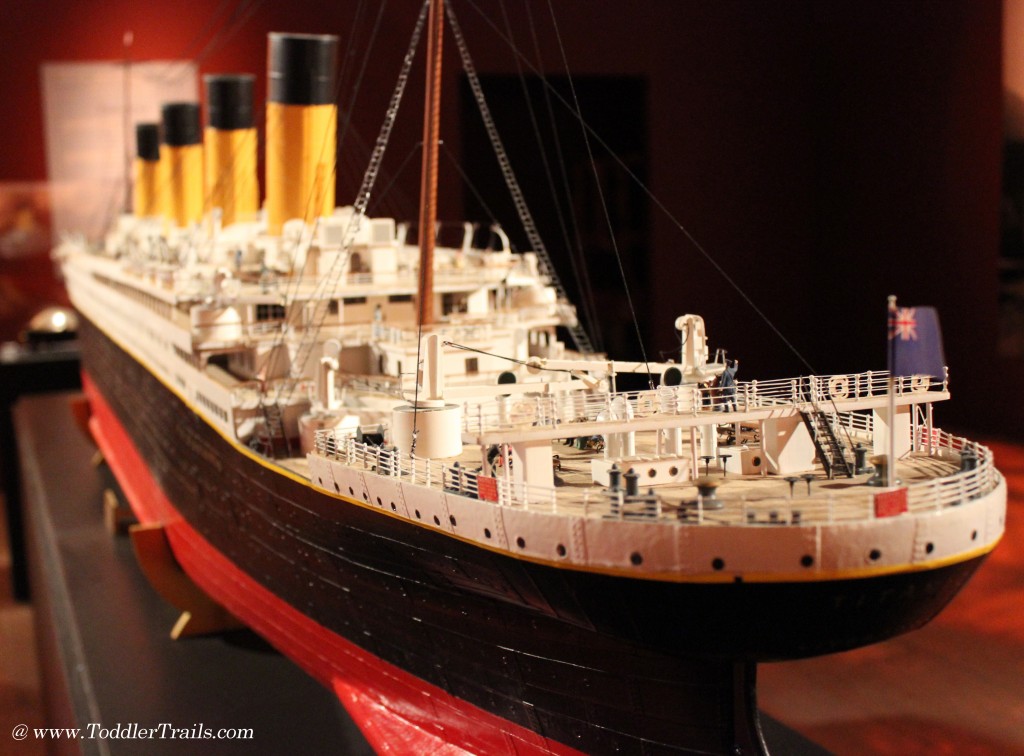 The Hubster decided to make a date out of the experience and dropped the kids off with Grammie so we could go back in time to the day in time that beautiful ship set sail.
As you enter the exhibit, you will receive a boarding pass, as you become a passenger aboard the Titanic.  Experience what it was like to walk down the first class hallway as shown in the above photo.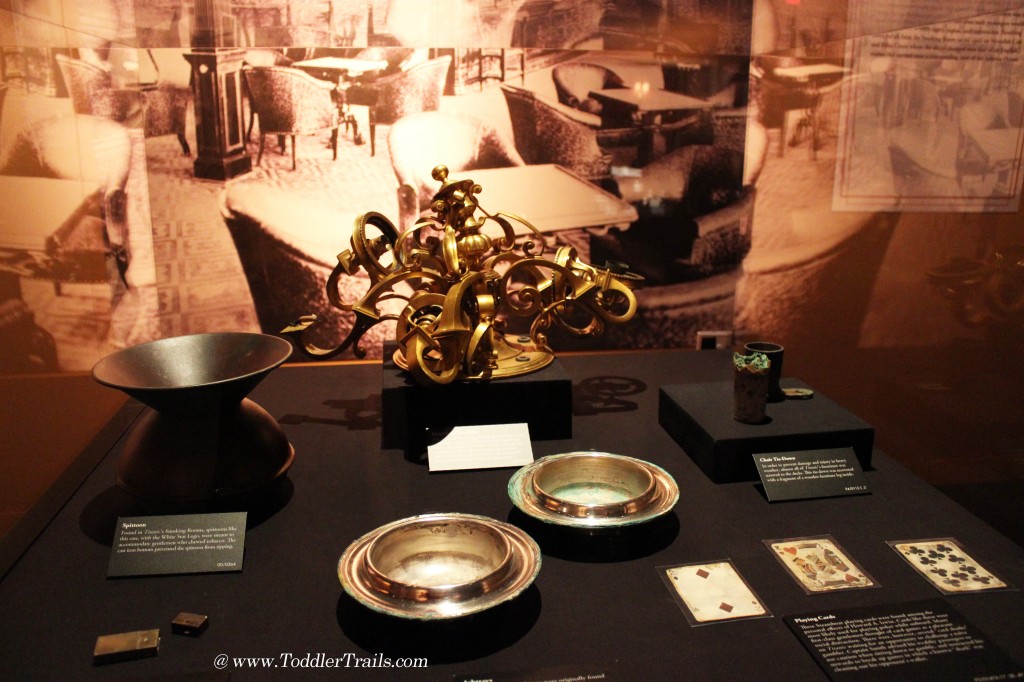 See amazing artifacts that have been brought to the surface by teams of scientists.  It is fascinating to see what has survived the ocean after so many years.  In the photo above, that mangled bronze piece is actually a chandelier that was crushed due to the water pressure.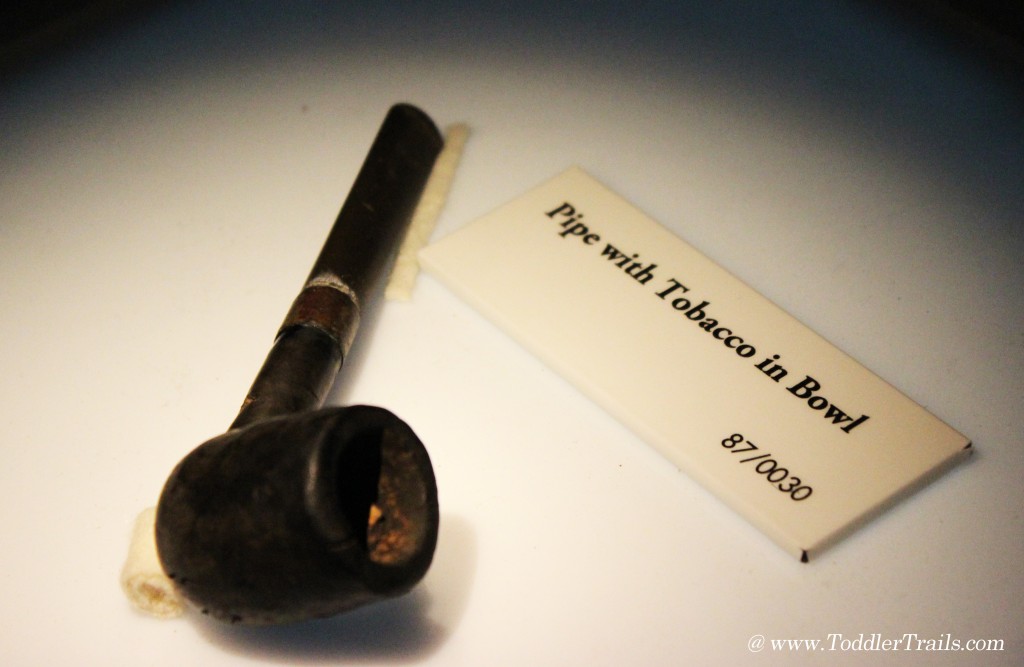 The above tobacco pipe was brought to the surface in 1987, amazingly with tobacco still in the bowl.  How fascinating that it hasn't been destroyed or eaten by creatures of the ocean.  The image below is a picture of the actual door that welcomed passengers to the first class area of the Titanic.
Our guide told us that the when the ship was originally designed, Harland and Wolff, shipbuilders, specifically wanted 32 lifeboats on board.  However, it was such a dispute because it hid the beauty of the ship, and 16 were actually installed.  The builders then added 4 more collapsible boats, giving them a grand total of 20.
In the exhibit, you'll have the opportunity to experience the anxiety of the passengers who were waiting for rescue vessels while listening to the cries of fellow passengers as they mourned the loss of loved ones.
This display told it's own story.  There were 2228 people on board of the Titanic, 337 in first class, 285 second class, 721 in third class and 885 crew members.  This wall shows you the actual numbers and ratios of survivors versus loss in each of the classes.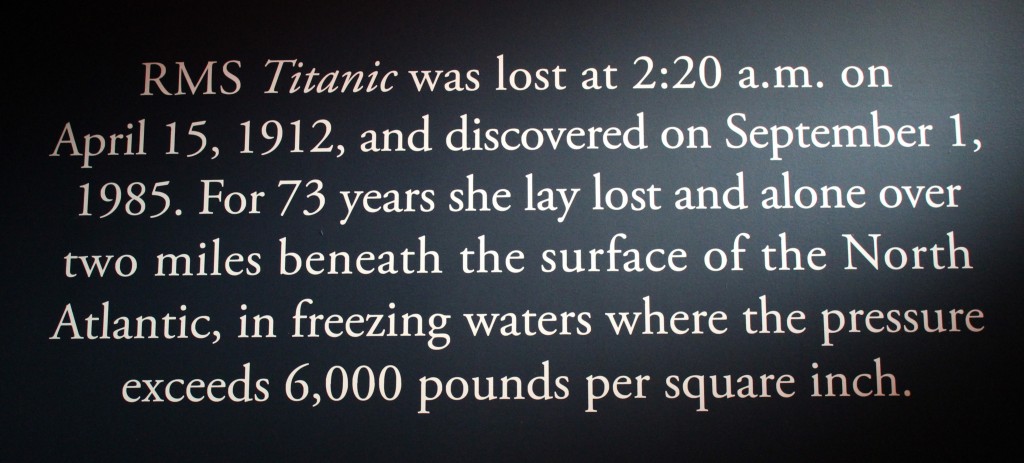 Now you can experience a little piece of history.  Visit Titanic The Experience in Buena Park, CA.  For ticket information, visit: website.
Titanic The Experience
7711 Beach Blvd
Buena Park, CA. 90620
  For more information, visit their website:
Titanic
Disclaimer: We were invited to the media preview day, all opinions expressed are unbiased and my own.