The Hanart Culture Chinese Lantern Festival, a fully immersive multicultural experience, will return to the Pomona Fair Grounds every Thursday – Sunday for seven weeks, from November 21, 2019 – January 5, 2020. The evening skies become ablaze with the color and light of over 1,000 beautifully handcrafted lanterns at the Glade, Picnic Hill and Lagoon at Fairplex Pomona.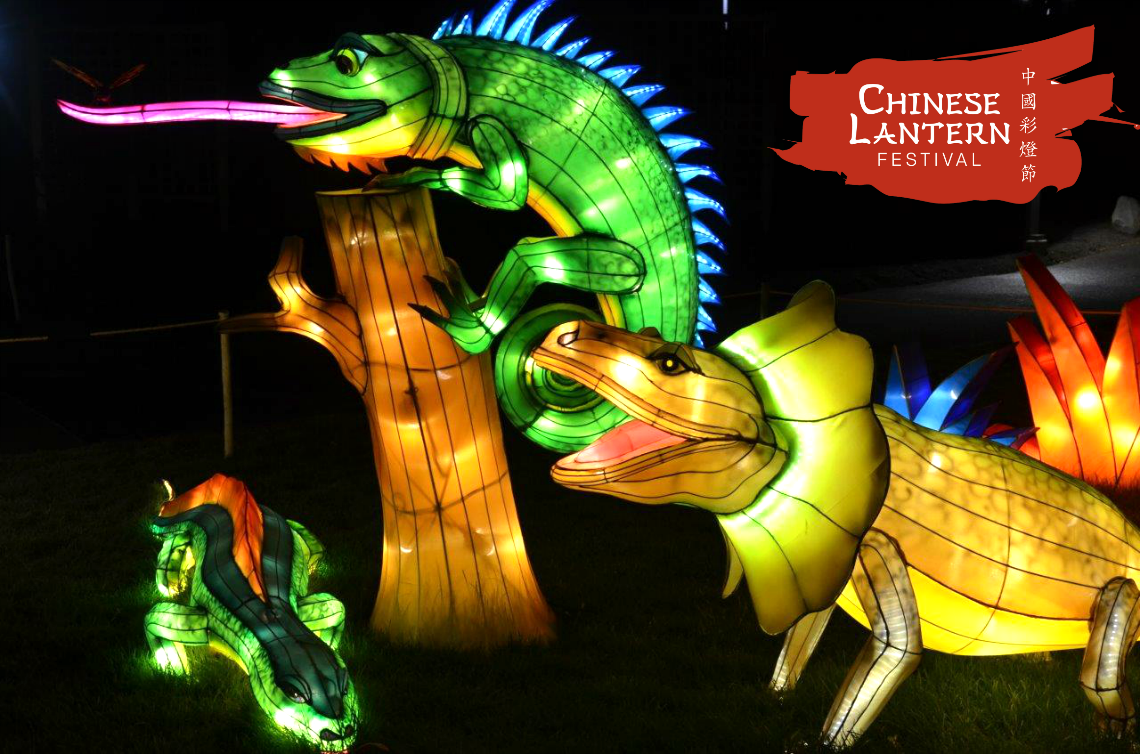 This year's theme, "Blooming Seasons," (affiliate) features vibrant lanterns depicting the four seasons of nature & animals in their natural environments. Wander through the Amazon Jungle or journey deep into the vast wonderland with animals, insects, reptiles and exotic trees and plants. These impressive lanterns range in size from 12 – 23 feet tall. This visually stunning display combines art, tradition, and culture, creating opportunities for alluring photographs and wonderful memories.
(Affiliate) The Lantern Festival is one of China's most traditional celebrations with the art of Chinese lantern making dating back to the Han Dynasty (206 B.C. – 220 A.D.). "These gorgeous lanterns have evolved through the centuries, from when they were used for lighting, to an art form all their own. Chinese lanterns are a cherished part of festivals and celebrations world-wide and we are proud to bring the Hanart Culture Chinese Lantern Festival to Southern California," said George Zhao, president of Hanart Culture.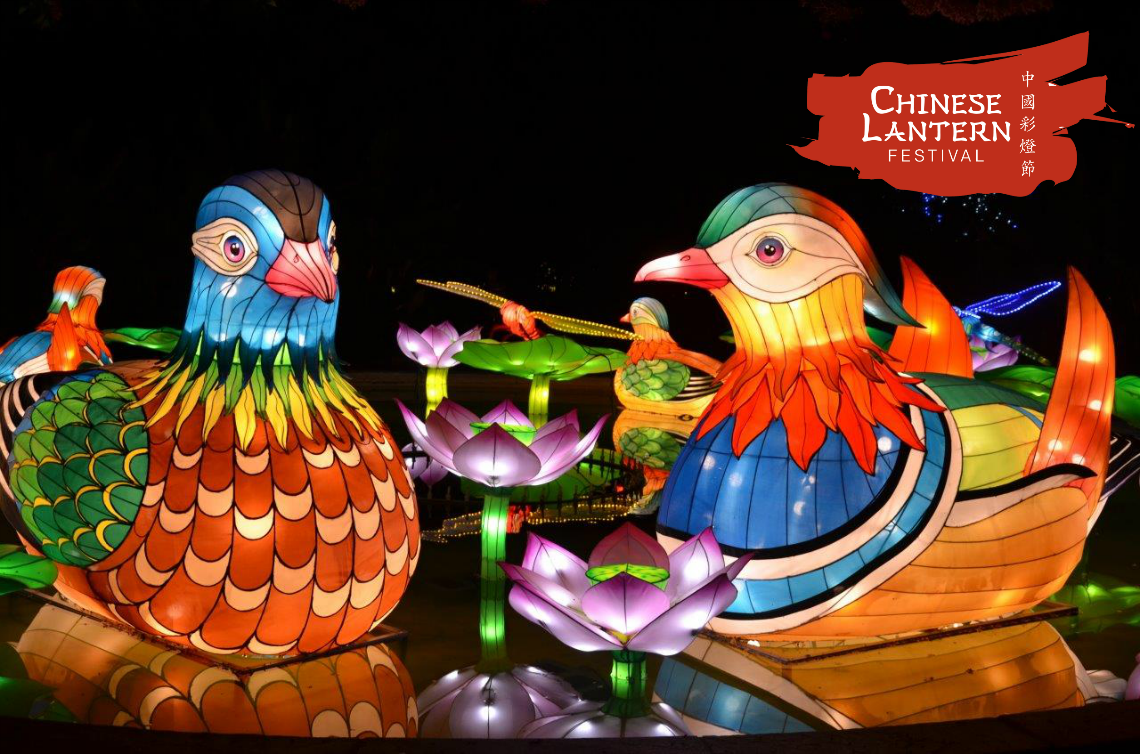 A lantern's construction is varied according to its purpose, from the finest silk or glass over the best wood used in Palaces, to the red gauze stretched over bamboo in the more traditional red lanterns recognized around the globe. Shadow-picture lanterns used a paper wheel inside which turned when heated, creating moving pictures around the outside of the lantern.
Today, these lanterns are made of modern materials and technology with brilliantly lit colored LED lightbulbs, musical enhancements and sound effects, and visual moving parts to create larger-than-life imaginative shapes. Furthermore, four ceramic elephants made of 3,200 kitchen utensils such as dishes, bowls, spoons and wine cups will be on display.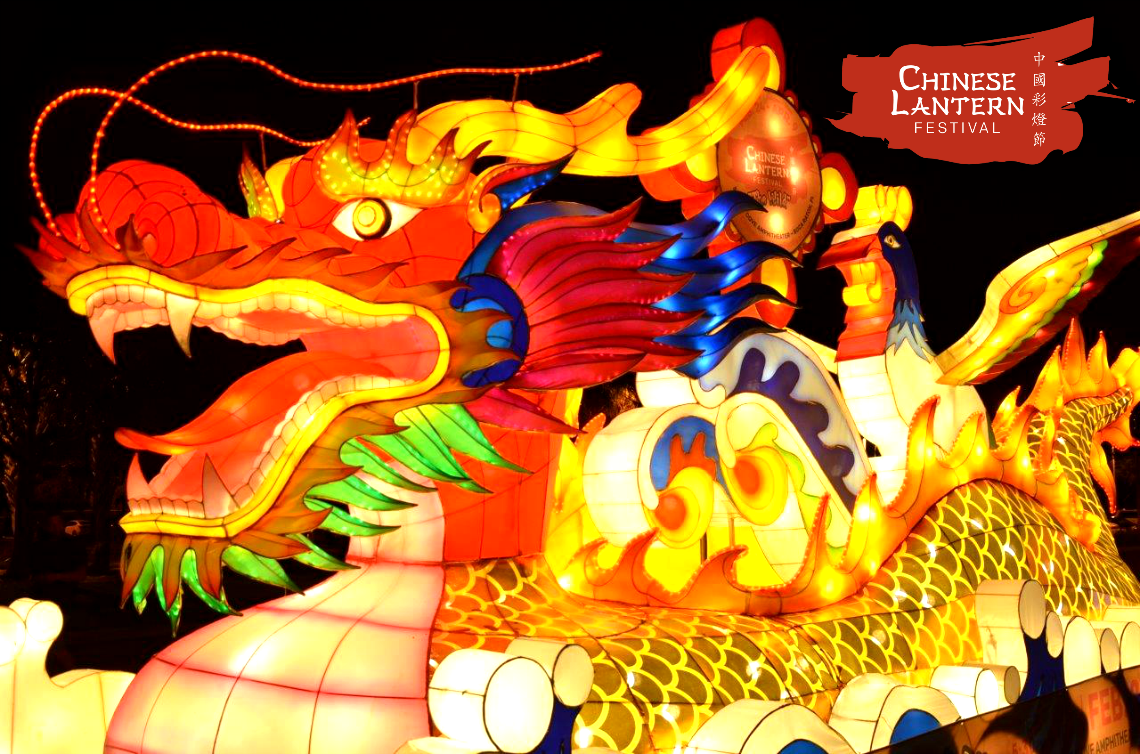 The festival will also feature food, Kung Fu shows and demonstrations, and shadow play. Guests will also be able to shop the craft marketplace where authentic Chinese jewelry, artifacts, dough figurines, as well as Chinese embroidery art, sugar art, paper-cut and fabric art will be available for purchase. "In addition to the spectacular lanterns, we are excited to share the beauty of other aspects of Chinese culture including food, arts, crafts, dance and martial arts. Guests will also be able to enjoy and experience a wide assortment of Chinese culture," Zhao said.
Hanart Chinese Lantern Festival
Fairplex at Pomona – 1101 W. McKinley Ave., Pomona, CA 91768
Tickets can be purchased at the event, or online at www.ChineseLanternFestival.com for $15.50 – $27. Gates open from 5:30 p.m. – 10:00 p.m. with the last admission at 9:20 p.m.. Fairplex parking is $12.
Giveaway
Enter to win a family four pack of tickets to the Chinese Lantern Festival
a Rafflecopter giveaway
About Hanart Culture:
Hanart Culture is a producer/management agent of live theatrical entertainment. They exclusively represent performing artists and attractions, and arrange touring throughout North America. Hanart Culture handles different aspects of performance solicitation, negotiation and contracting engagements, as well as post-booking services (i.e. supplying press, photos, etc.) to make every performance a success. "Han" is the largest nationality of China; "Art" stands for a variety of art styles, including Kung Fu, Acrobatics etc.
Giveaway ends November 29, 2019 at 11:59 PM PST. Open to US Residents 18 and older only. Tickets will be mailed directly to the winner's home (or mailing) address. Winner will be selected at random and be notified by email. Winners have 48 hours to respond before a new winner is selected. Not liable for unclaimed prizes or fulfillment. Blog has represented each sponsor with the expectation they will fulfill their prize and in a timely manner. No purchase necessary to enter or win; however you must enter for a chance to win. Purchase does not increase chance of winning. Chances of winning depend on number of entries. My opinions are my own and were not influenced by any form of compensation. Facebook, Twitter or any other social media platform are in no way associated with this giveaway. By providing your information in this form, you are providing your information to this blog. I do not share or sell information and will use any information only for the purpose of contacting the winner. Winners can only win once per month. Not liable for unclaimed prizes or fulfillment.