So I was just thinking the other day about how time is just flying with my munchkins.  The Princess will be celebrating her Fabulous Five birthday soon, and we need to start planning!  With that big milestone comes a big purchase, one Grammie has promised her for a few years – A Big Girl Bed.  So this week we headed off to our local Sit 'n Sleep to see what is available.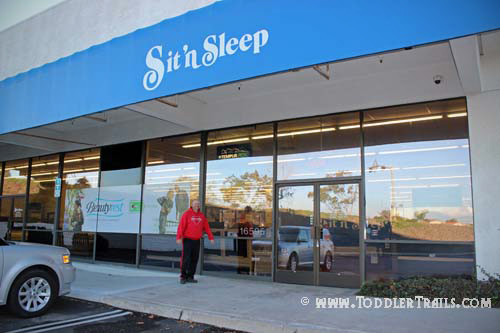 When I was pregnant, my mother in law felt it important that the kids each had their own bed, no hand me downs from each other or anyone else.  She selected a convertible model that went from crib to toddler bed, then full bed.  Now that she is turning 5, the hunt is on for the right "Big Girl Bed".
At our local Sit 'n Sleep, we spoke with one of the sales ladies that we just loved.  Norma was very helpful in guiding us to exactly what we were looking for as well as our concerns regarding The Princess' dust mite allergy.