Available today on Blu-ray Combo Pack and DVD June 12 from Paramount Home Media Distribution and Metro Goldwyn Mayer Pictures (MGM), Sherlock Gnomes is a hilarious and heartfelt movie the entire family will enjoy. With an awesome all-star cast of voices including Johnny Depp, Emily Blunt, James McAvoy and Mary J. Blige, SHERLOCK GNOMES is a rollicking adventure and sequel to Gnomeo and Juliet.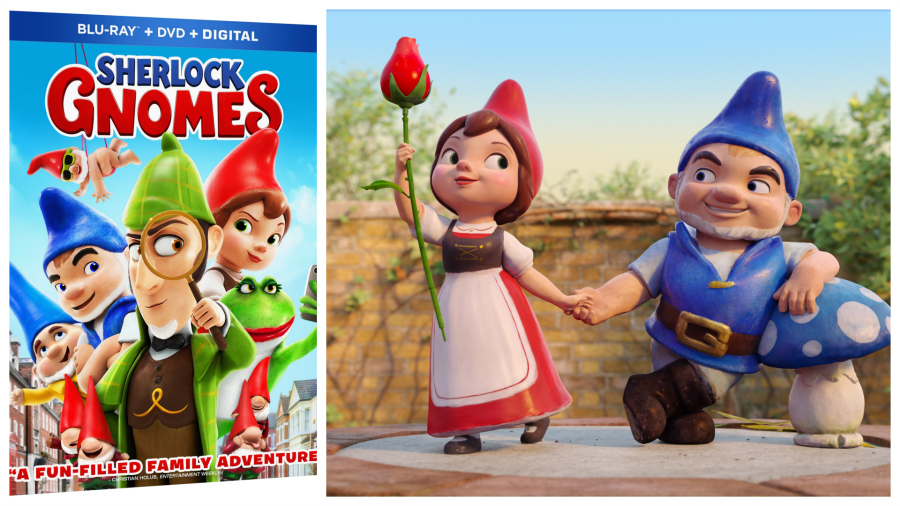 The beloved garden gnomes from GNOMEO AND JULIET are back for a whole new adventure in London. When Gnomeo and Juliet first arrive in the city with their friends and family, their biggest concern is getting their new garden ready for spring. However, they soon discover that someone is kidnapping garden gnomes all over London.
When Gnomeo and Juliet return home to find that everyone in their garden is missing – there's only one gnome to call… SHERLOCK GNOMES. The famous detective and sworn protector of London's garden gnomes arrives with his sidekick Watson to investigate the case. The mystery will lead our gnomes on a rollicking adventure where they will meet all new ornaments and explore an undiscovered side of the city. This action-packed sequel features the voices of returning cast, James McAvoy, Emily Blunt, Michael Caine, Maggie Smith, Stephen Merchant and Ozzy Osbourne, plus Johnny Depp as Sherlock Gnomes, Chiwetel Ejiofor as Watson and Mary J. Blige as Irene.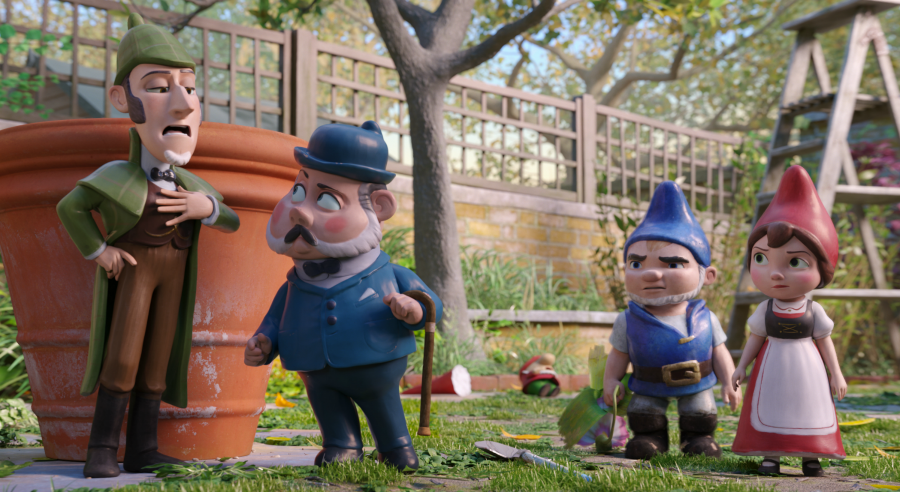 The Blu-ray Combo Pack is loaded with nearly 45 minutes of fun bonus content. You'll have the opportunity to meet the all-star cast including Johnny Depp, James McAvoy and Emily Blunt and discover how this hilarious family adventure was brought to life. Plus, enjoy the new music video "Stronger Than I Ever Was," learn how to draw some of your favorite Gnomes, and much, much more!
In conjunction with the release of Sherlock Gnomes on Blu-Ray DVD, Paramount Pictures has teamed up with Art for Kids Hub to produce drawing tutorials. Learn how to draw Sherlock Gnomes and have a chance to win awesome prize packs with plushies, books and more. You can learn more about the giveaway here: Art for Kids Hub Sherlock Gnomes is available at your nearest Blu-ray/DVD retailer.