I have had bag envy for quite some time. As a team mom/room mom, I have seen some of my fellow parents lugging around large stylish bags that carry everything under the sun. Each one of them gushed about Thirty-One bags, and the fact they have a line of beautiful bags for every occasion and how they are making multi-tasking that much easier.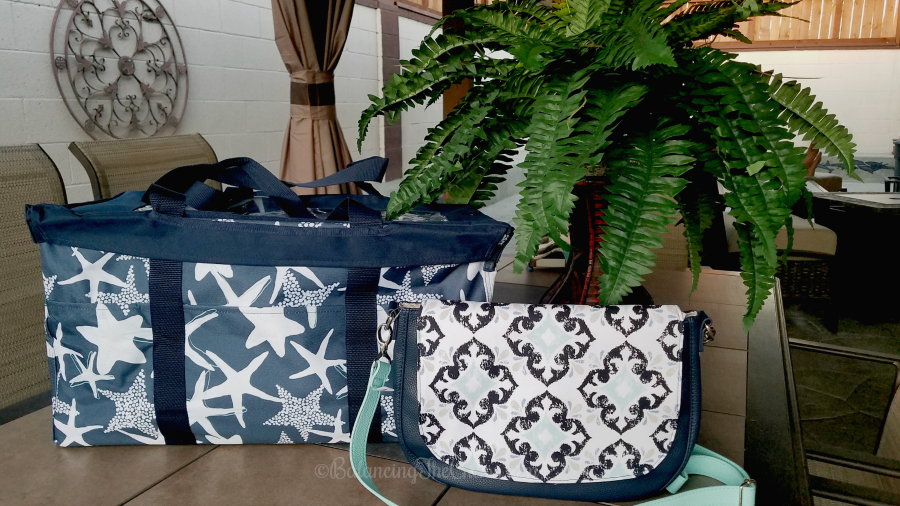 I had the opportunity to sample a couple two of the Thirty-One bags, and found they where exactly what I needed. One of the most popular bags in the product line is The Deluxe Utility Tote. A canvas bag with dimensions of 11.75″H x 21.5″L x 12.625″D – large enough to store 14+ snack bags for a little league game, Costco sized groceries, and even the dozen sized boxes of donuts.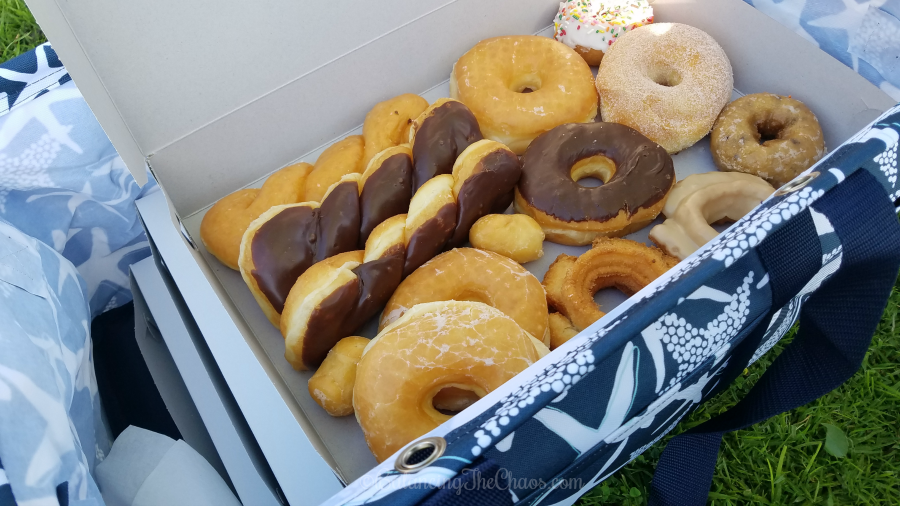 I decided to surprise my daughter during her birthday weekend by bringing donuts to her Ensemble dance friends, and was excited to utilize my Thirty-One Deluxe Utility Tote. Event the ladies at the donut shop were surprised that 3 boxes of donuts fit perfectly in the tote.
While the Deluxe Utility Tote is large enough to transport miscellaneous items like groceries, sports equipment, school supplies and more, you may or may not need a top to keep your items inside. A Deluxe Top-A-Tote large fabric lid is designed to fit securely on our Deluxe Utility Tote in order to keep contents secure and dry. Anything stored tin the tote can be seen through the clear PVC window on top. The Top-A-Tote fits securely to the bag with slots on each side for the handle straps to slide through.
The newest edition to the Thirty-One Bag collection is the Studio Thirty-One purses. Customize your style by using a purse base in various colors and patterns, along with flaps and changeable straps to change the look easily. Women can create several looks from one basic purse for far less expense.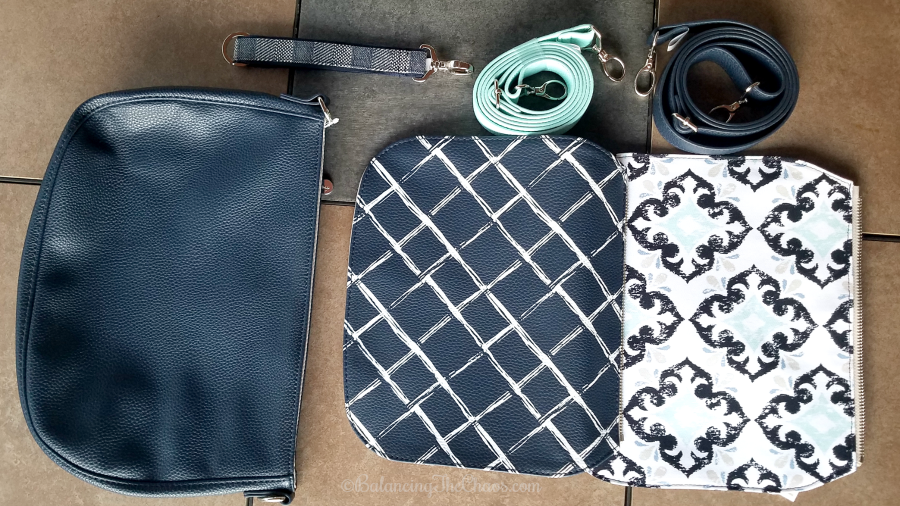 The Studio Thirty-One Collection has two possible options. First, you can order a specific purse pattern, and order additional panels and straps to customize it. The other option is to build your own bag by selecting the body shape made of faux leather. Next, select the panel that best matches the look and style you are interested in. Panels are made of faux leather or canvas. Finally, select the strap that will best complete the desired look of your bag. Each option can also be personalized by adding an embroidered  monogram to flap.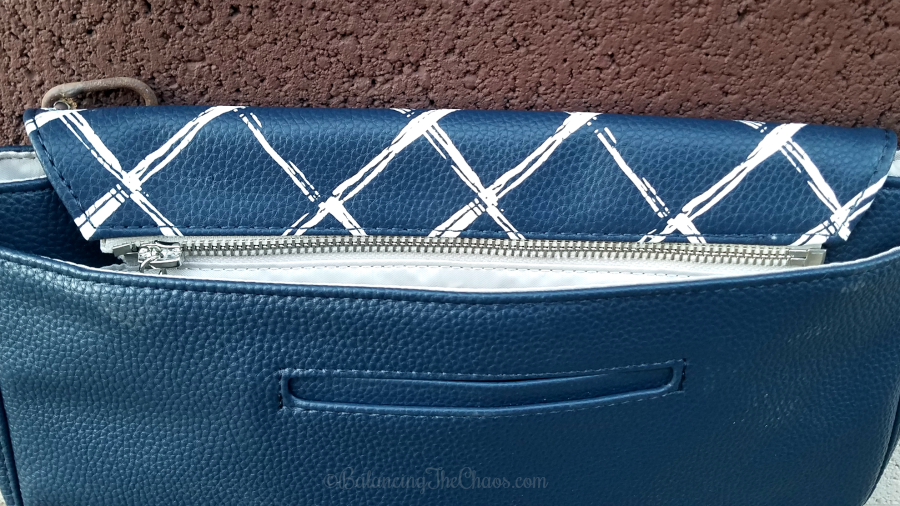 Once you receive your shipment, your bag is easily interchangeable with the different flaps with a simple zipper that is used to attach the pieces. I chose the classic body style which is 8.5″H x 12″L x 2.5″D. It is large enough to fit my long bulky wallet, my cell phone charger and a few additional personal items I typically carry. Check out the convenience of the Studio Thirty-One Purse below:
Curious about which Thirty-One product will fit your lifestyle? Visit https://www.mythirtyone.com/ to view their current product line and find out about their monthly specials.
GIVEAWAY
Enter to win One Thirty One Deluxe Utility Tote & One Studio Thirty One Purse 
Giveaway ends June 20, 2018 at 11:59 PM PST. Open to US Residents 18 and older only. Tickets will be mailed directly to the winner's home (or mailing) address. Winner will be selected at random and be notified by email. Winners have 48 hours to respond before a new winner is selected. Not liable for unclaimed prizes or fulfillment. Blog has represented each sponsor with the expectation they will fulfill their prize and in a timely manner. No purchase necessary to enter or win; however you must enter for a chance to win. Purchase does not increase chance of winning. Chances of winning depend on number of entries. My opinions are my own and were not influenced by any form of compensation. Facebook, Twitter or any other social media platform are in no way associated with this giveaway. By providing your information in this form, you are providing your information to this blog. I do not share or sell information and will use any information only for the purpose of contacting the winner. Winners can only win once per month. Not liable for unclaimed prizes or fulfillment.