So as we headed down the coast, the next stop along the way was San Simeon. Our next camp ground on our 2014 Road Trip was San Simeon State Beach.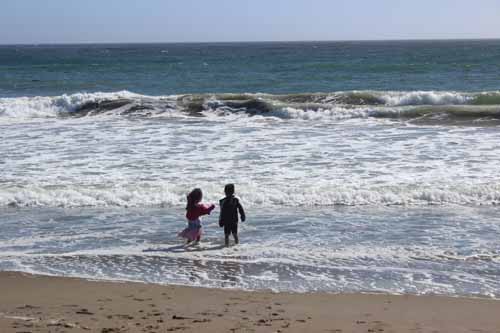 This beautiful little State Beach had a really nice camp ground. There were lots of shade trees next to the RV sites as well as picnic benches and a fire pit.  This camp ground did not have RV hook ups at the camp sites, however, if you needed to fill up water and dump, there were facilities on your way out of the camp ground.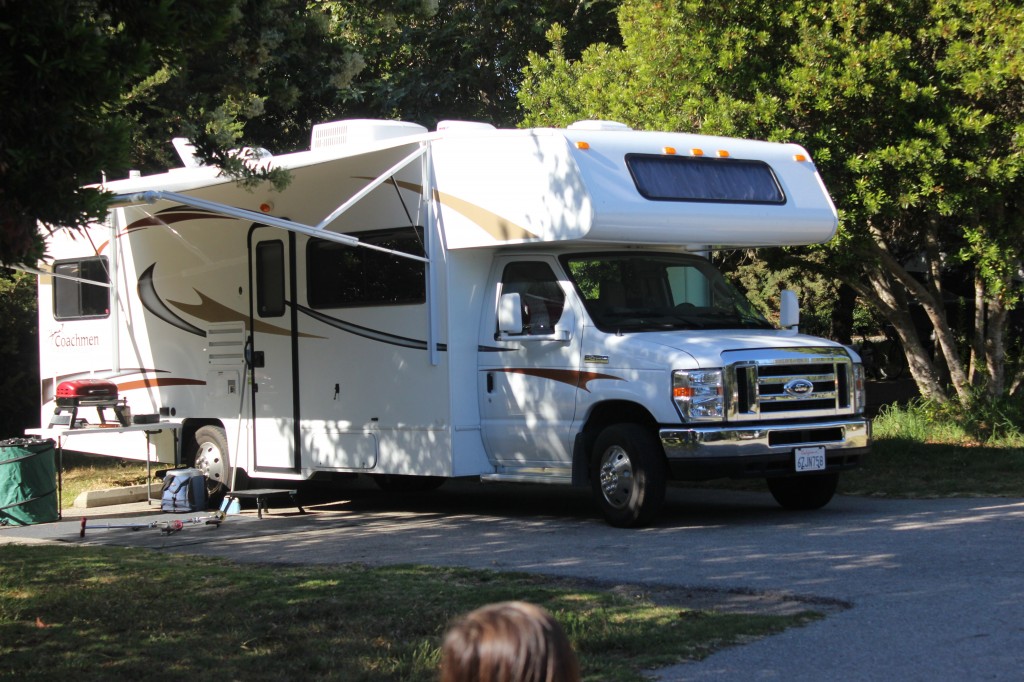 As we began to explore San Simeon State Beach Campground, we discovered a beautifully semi-covered walkway that lead to the ocean.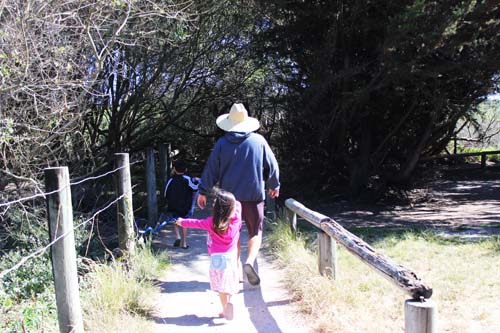 This walkway took you under the highway and out to the Pacific.  The kids were so excited to be at the beach, but that day it was a little windy and the water cold.  We decided to try to fly our kites – or should I say I decided to fly the kites…the kids jumped into the water.  (Therefore no pictures of kites – LOL).
Later, back at camp, after we ate some of our barbequed burgers, we decided to sit around the camp fire and roast marshmallows.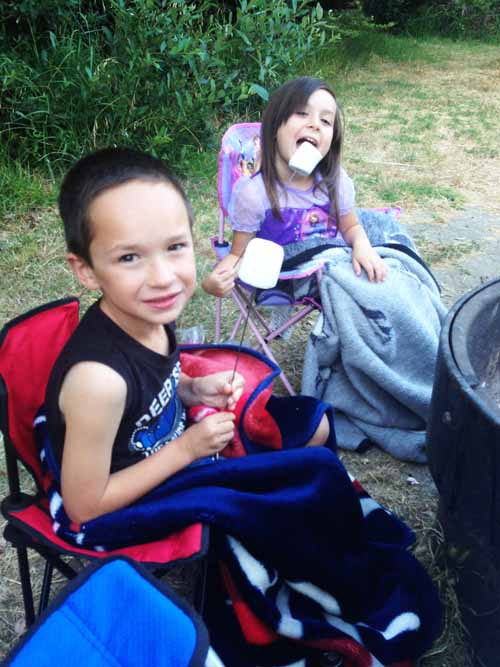 So the funny memory of this picture above – while we were sitting there, we heard the bushes and trees move not to far from us. Slowly the sound grew closer and closer, however we still couldn't see anything.  I think my handsome boy got more freaked out than I did, he kept searching and sharing his thoughts as to what was in those bushes.  I was done – we packed everything up and headed inside for the evening. Besides, we wanted to make it an early night – we were going to tour Hearst Castle the next day.