Are you inviting cavities to join your kids on their summer vacation?
Depending on your food choices this summer, you might be setting up your family for some poor dental health habits. At Healthy Smiles for Kids of Orange County, we consider summer to be one of the cavity seasons.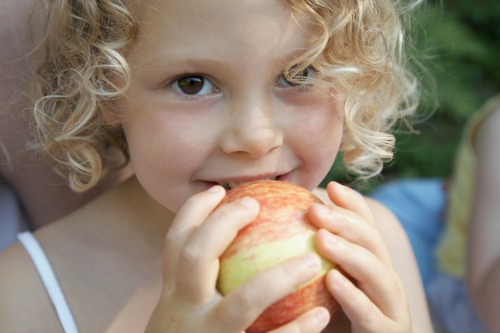 Many of the foods we associate with summertime fun — such as ice cream, soda, gummy candy, sports drinks and cotton candy — are all cavity-creators. These foods promote the formation of bacteria in the mouth that causes cavities, or eat away at teeth enamel, which invites tooth decay.
Even families that forbid or limit sugary foods throughout the year may become a little laidback during summer. It's easy to relax the rules and let kids gulp down sugary fruit punch, sweetened ice tea or lemonade while building sand castles at the beach. Or indulge in salt-water taffy if it's an annual family tradition at summer country fairs.
Although these foods taste great and pair well with the carefree attitude of summer, they are sugary time bombs that cause tooth decay, form cavities, erode enamel and can wreck overall dental health.
Do Your Summer Plans include a Trip to the Dentist?
Families can still enjoy sweet treats this summer without comprising their children's dental health and set up a lifetime of positive eating habits in the process!
Healthy Smiles for Kids of Orange County, one of the largest nonprofit oral health providers for children dedicated to improving the dental health of children, sees the summer sugar surge every year. We tell parents and children to stay away from sweets that are more likely to cause cavities and, instead, create new traditions based on healthy alternatives.
The Cavity Culprits
These foods are some of the worst offenders:
Ice teas
Lemonade
Gummy vitamins
Sticky candies
Dried fruits
Suckers and other long-lasting candies
French fries (catsup & BBQ sauce are the real culprits!)
Pretzels
Soda
Snow cones
The Tooth-Healthy Treats
Not surprising, these natural sweet treats promote dental health as well as overall health:
Pears
Apples
Yogurt
Strawberries
Frozen bananas
All-fruit popsicle
Sorbet
Graham crackers
Frozen grapes
Even parents with the best intentions know their children will savor sugary snacks this summer. When they do, ask them to finish their snack with a drink or sip of water to help wash away some of the sugars and acids. And don't neglect the basics of dental hygiene this summer. Children should brush their teeth at least twice a day for two minutes and have dental visits every six months starting at age one or when a child's first tooth comes in. Finally, replace children's toothbrushes every three or four months — you even can make it fun and give it as a gift or let them pick out their own — and don't forget flossing daily to keep up a healthy smile.
About the Blogger:
Dr. Richard Mungo, a founding board member for Healthy Smiles for Kids of Orange County and a pediatric dentist in Huntington Beach, brings 28 years of experience to the oral health care field. He also serves as part-time faculty at USC School of Dentistry and a lecturer at UCLA School of Dentistry. Because of his position as a leading pediatric dentist who brings accessible oral health care services to underserved and special needs children in Orange County, the Regional Center of Orange County and other organizations have awarded him multiple honors.
​