A year ago, we featured a Mediterranean cuisine restaurant in Rancho Santa Margarita: SAJJ Mediterranean. They serve traditional Middle Eastern cuisine made with fresh, locally-sourced ingredients and flavorful spices. They create authentic sauces and flavors you won't find anywhere else, and it's healthy and fast. For the month of June, they're celebrating their anniversary with Southern California. Visit the RSM location and you'll receive 50% off your dine-in order!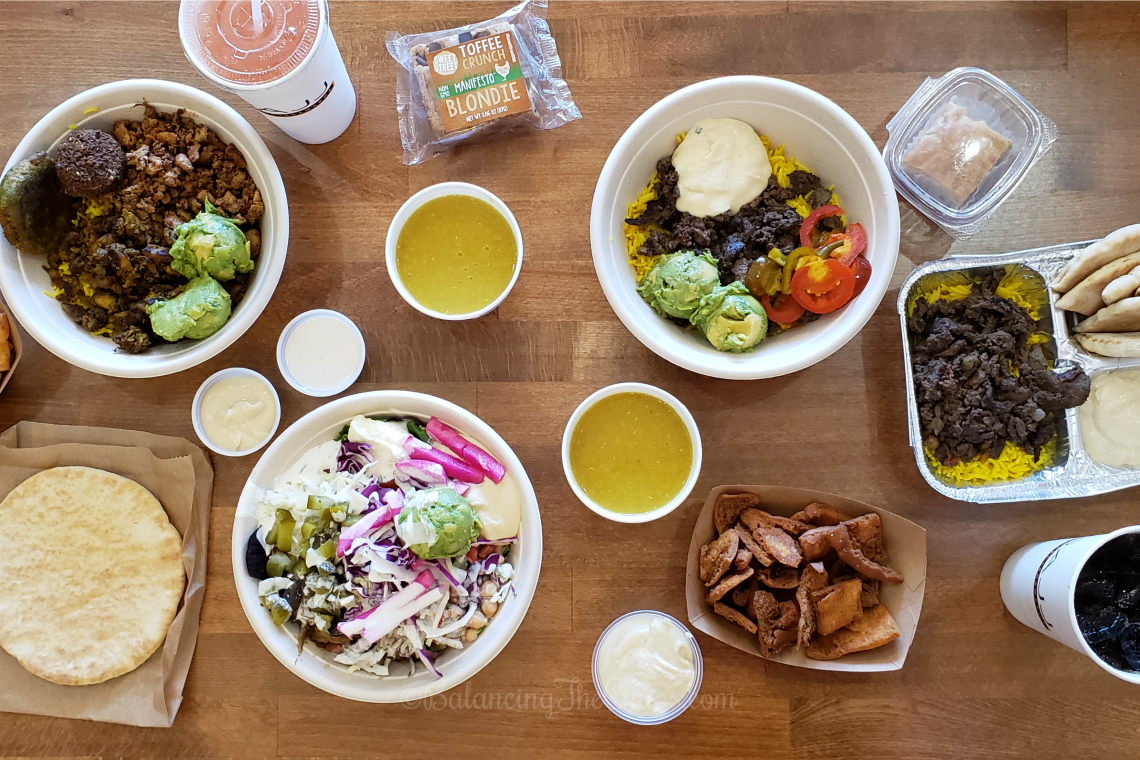 At SAJJ Mediterranean, they offer healthy and delicious customizable meals with fresh ingredients including chick peas, bulgur, basmati, fava beans, eggplant, mint, zahtar, cardamom, peri peri, tahini, tamarind, sumac and honey.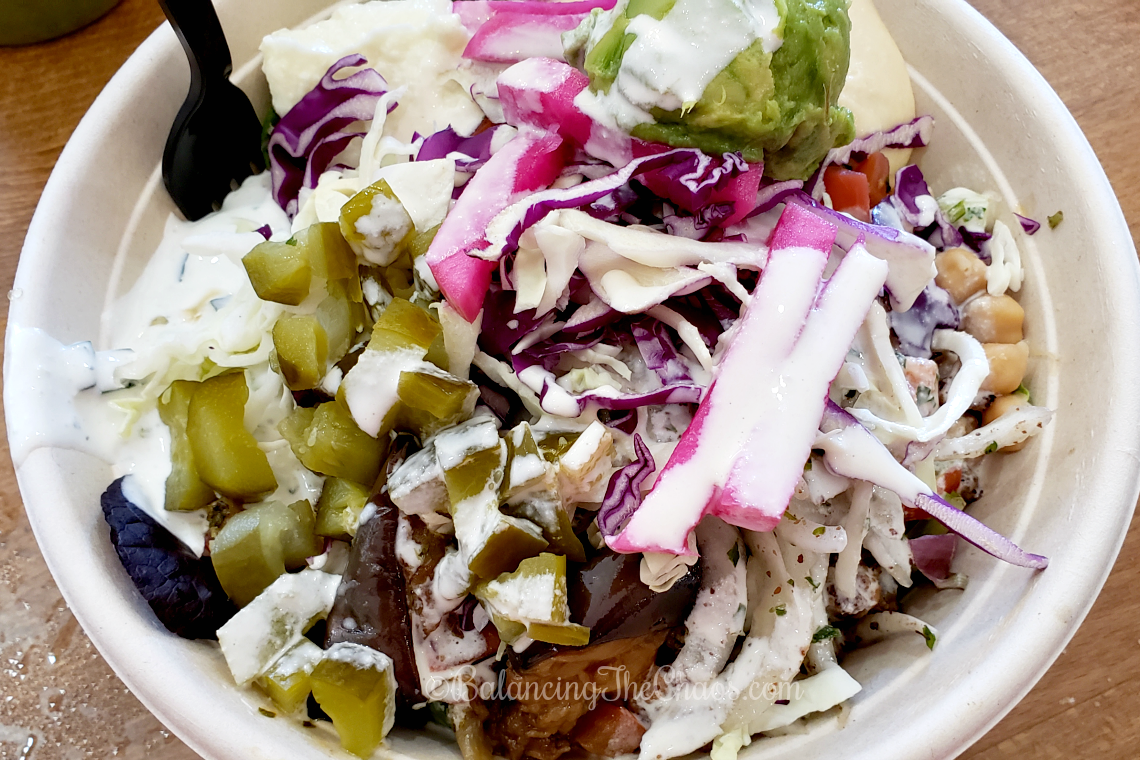 SAJJ lets you enjoy Mediterranean any way you want. We were invited to stop in and sample a few items off of their menu. I chose to customize the steak shawarma bowl and customized it with lettuce and additional veggies. So, I added mixed greens, tomato and cucumber, onion, pickles, pickled turnips, eggplant ragout, cauliflower and freshly made Tzatzii, garlic and Tahini sauce. It was so tasty and quite filling.
My husband and daughter are all about meet, so they selected the pomegranate chicken mixed with steak shawarma, which my children also enjoyed. For him, it was less veggies and double the meat.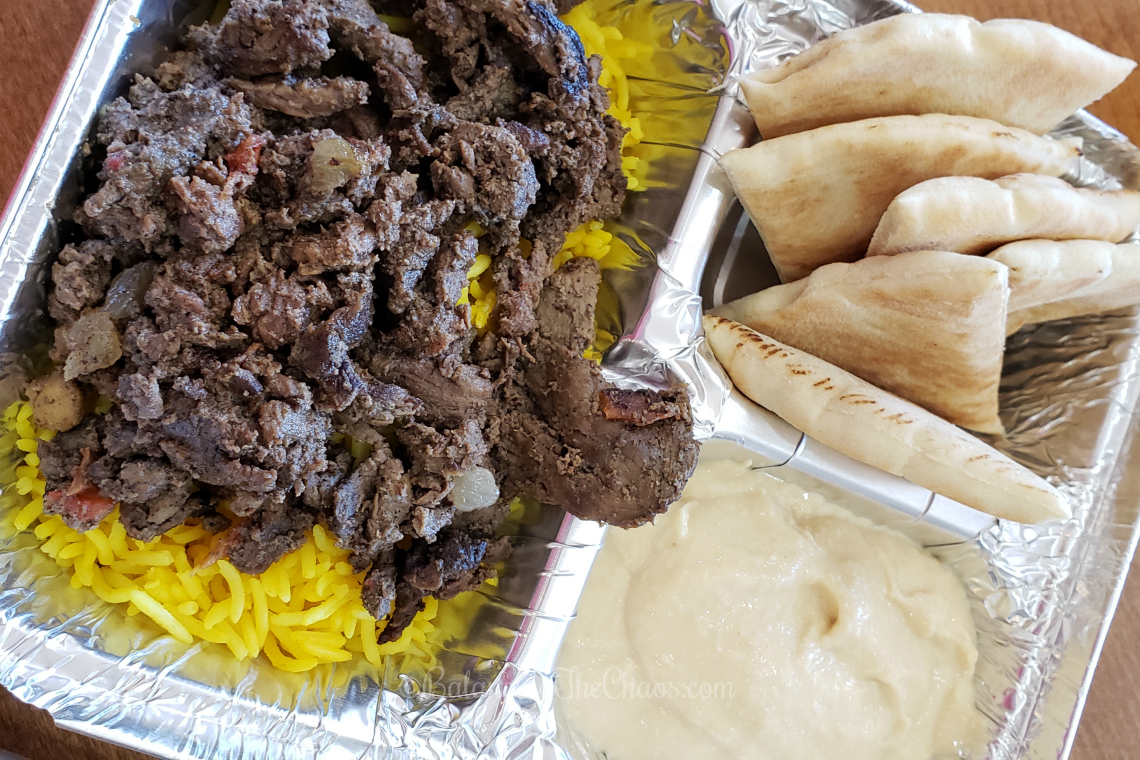 Then, there is my son, who is more of a finicky eater, liked the steak, rice and filled up on the pita and hummus. Kids meals consist of the option of a rice bowl, macaroni and cheese or a quesadilla.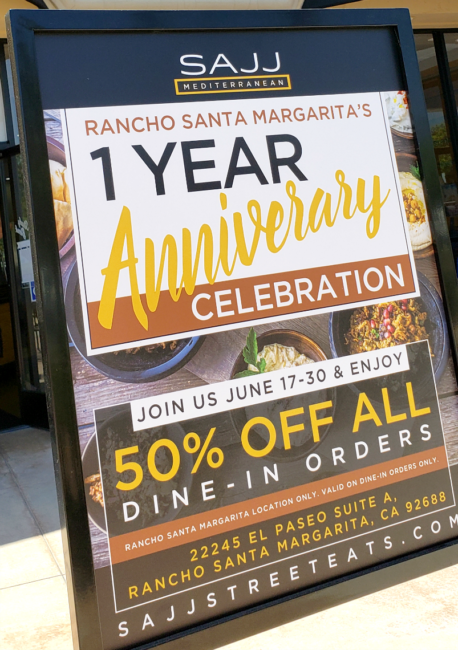 ANNIVERSARY SPECIAL
Available at the Rancho Santa Margarita location only, you can save BIG on dine-in meals at SAJJ Mediterranean.
Now through June 30th, get 50% off ALL dine-in orders.
Hurry in to enjoy this special deal as it is available for lunch and dinner entrees.
If you're in or near the South Orange County area, be sure to hit up SAJJ Mediterranean and customize your meal. They're located at 22245 El Paseo Suite A, Rancho Santa Margarita. Socialize with SAJJ — Help us spread the word that SAJJ is now open in Orange County! We check out SAJJ, connect via Facebook, Instagram, and Twitter with @SAJJStreetEats.