Texas de Brazil celebrated a big milestone over the weekend. As the largest authentic churrascso brand in the world, they just celebrated their 20th Anniversary on Saturday, October 13th. They rang in their 20 years with a nationwide toast, along with the release of their Celebration Series Wine that will be available until they are out of stock.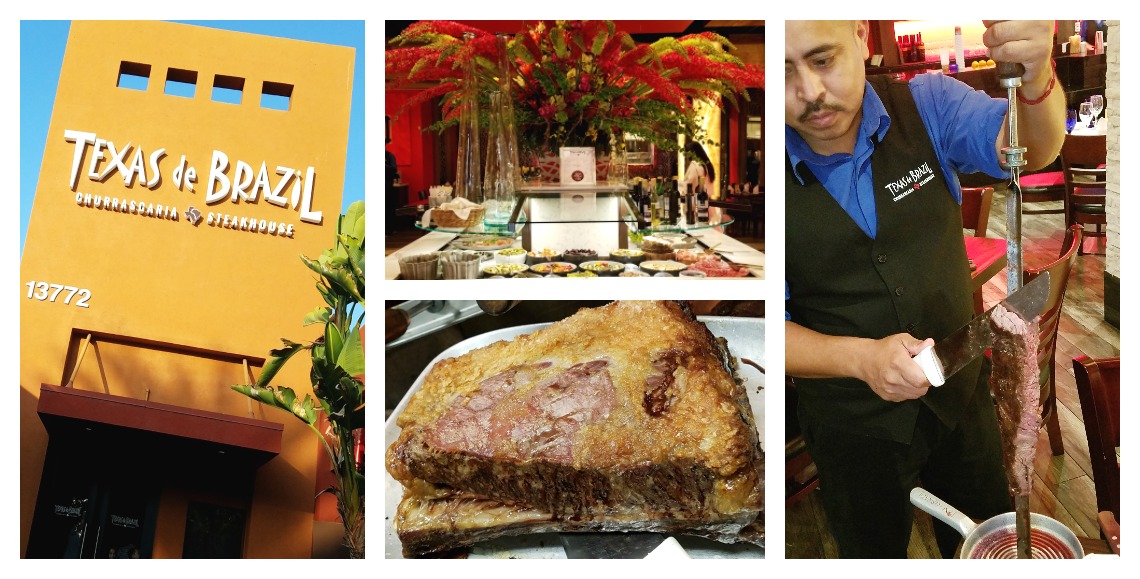 Over the weekend, we were invited to help them celebrate an amazing 20 years at Texas de Brazil. The Irvine location has only been open for 3 years or so, however the chain started in Texas serving delicious meats cooked to perfection over open, searing hot flames, based on southern Brazil gaucho traditions. The Churrasco, as they were called were prepared by southern Brazilian cowboys. With a grand display of seasonal greens, vegetable dishes and regional delicacies, the meats were delivered in person and carved in front of the guests., at their tables
At Texas de Brazil, some of the delicious meats include: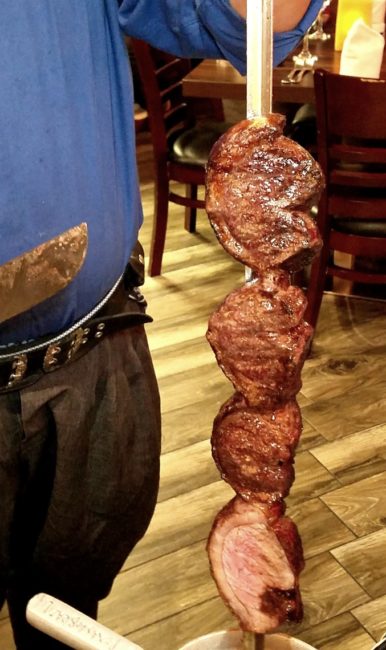 Picanha
Brazilian Sausage
Leg of Lamb
Chicken Breast Wrapped with Bacon
Lamb Chops
Filet Mignon Wrapped with Bacon
Parmesan Crusted Pork Loin
Garlic Picanha
Braised Beef Ribs
Barbecued Pork Ribs
Parmesan Drumettes
Besides the fabulous meats, Texas de Brazil serves a wide array of chef-crafted salads, roasted vegetables, imported cheeses and charcuterie. My favorite was the white rice mixed with the sautéed mushrooms in a rich sauce – scrumptious. You can also enjoy house-baked cheese bread, garlic mashed potatoes and fried bananas that my kids fell in love with.
My children's favorite part was the cards. To signal your servers, you flip your card to green and they will saunter by with meat that came right off of the open flame.
Texas de Brazil 20thAnniversary "Celebration Series" Wine:
In honor of the anniversary, Texas de Brazil has released a new varietal from their private label wine collection, bottled by Chilean winemaker Santiago Margozzini. The limited edition XX "Celebration Series" MontGras offers a superb red blend of Cabernet, Syrah, and Carmenere, providing an ideal pairing for succulent churrasco grilled meats. It's currently available for $69 per bottle, while supplies last.
Interested in checking out Texas de Brazil? They are conveniently located near the Tustin Market Place in Irvine off of Jamboree. For more details, visit their website: https://texasdebrazil.com