I love getting crafty with my kids.  Whether it is just painting a picture or coloring, building things anything crafty with the kids is really fun.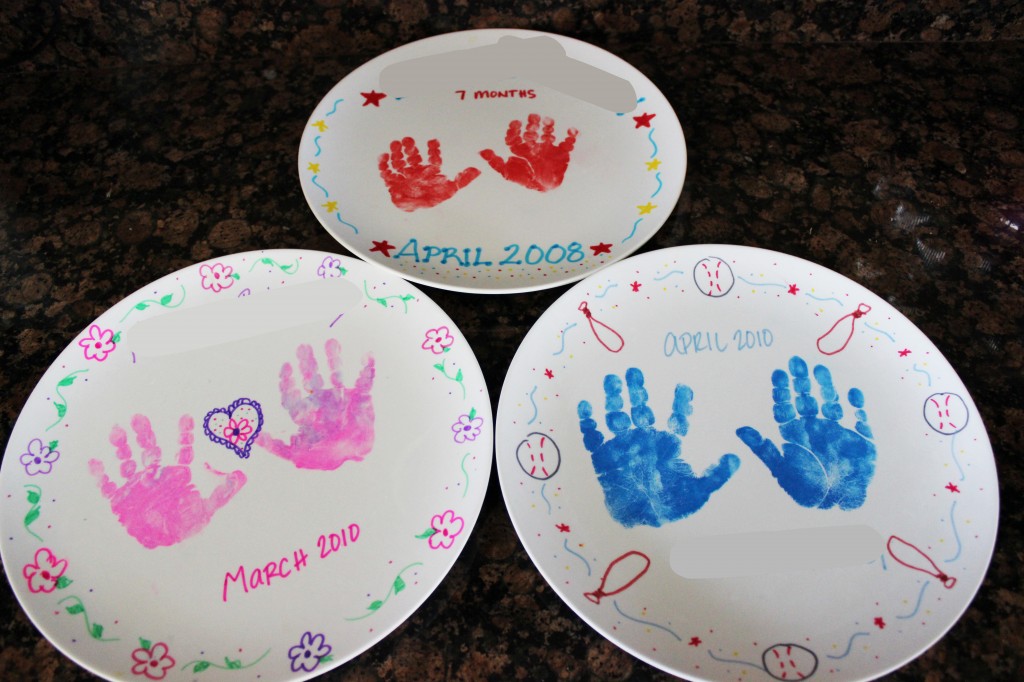 When my kids were in a Mommy & Me Preschool, we had the opportunity to create MakeIt plates each year.  I truly enjoyed it.  It certainly was a great way to have a fun keepsake of their handprints.
Now that they're older, another opportunity rolled around for us to get creative.  Being the artist that I am, I decided to join in the mix and create a plate that would be a memory of the activities they dove into in 2013.
We opened our Make It Plate Kit that came with several paper disks, markers and an order form and envelope to return the finished artwork. Talk about easy, the kid comes with all the things you need, besides creativity!
For my plate, I went to the computer.  I searched the web for graphics I wanted to use and created silhouettes that represented the activity they dove into for 2013.
 Then I taped the graphics to the sliding glass door and then taped the MakeIt Plate template over it.  Using the markers provided in the kit, I started tracing the graphics.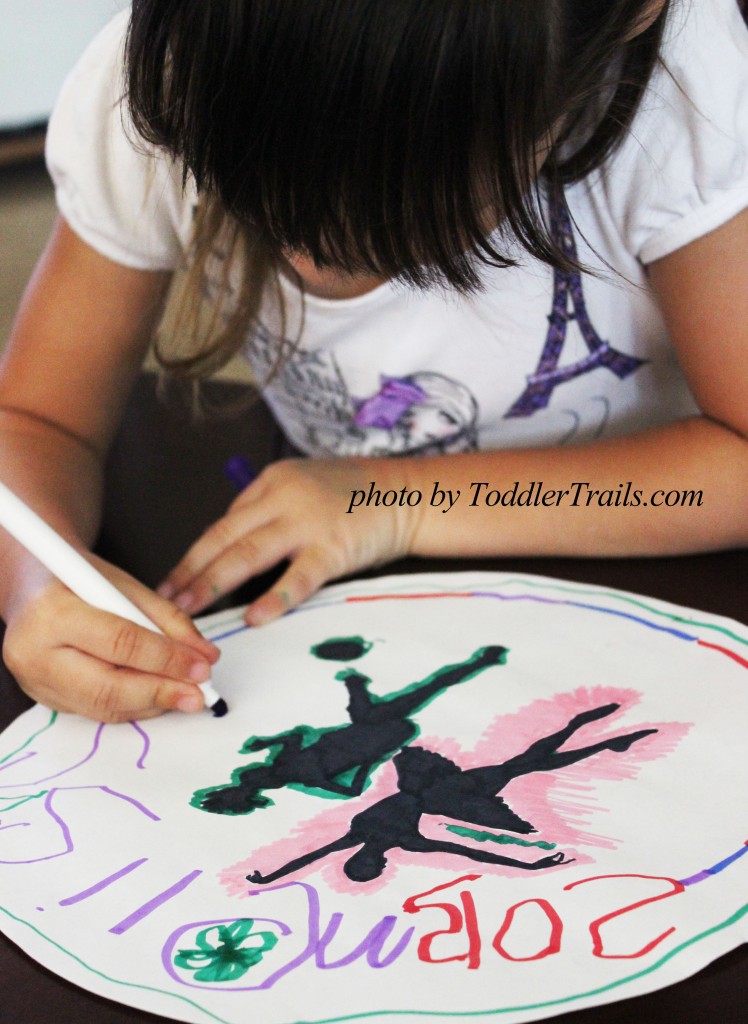 The kids certainly loved the idea of having a silouette of their favorite sport during 2013, and wanted it on their plates too.  Once I traced and colored them, I gave them their paper disks to add their own artwork.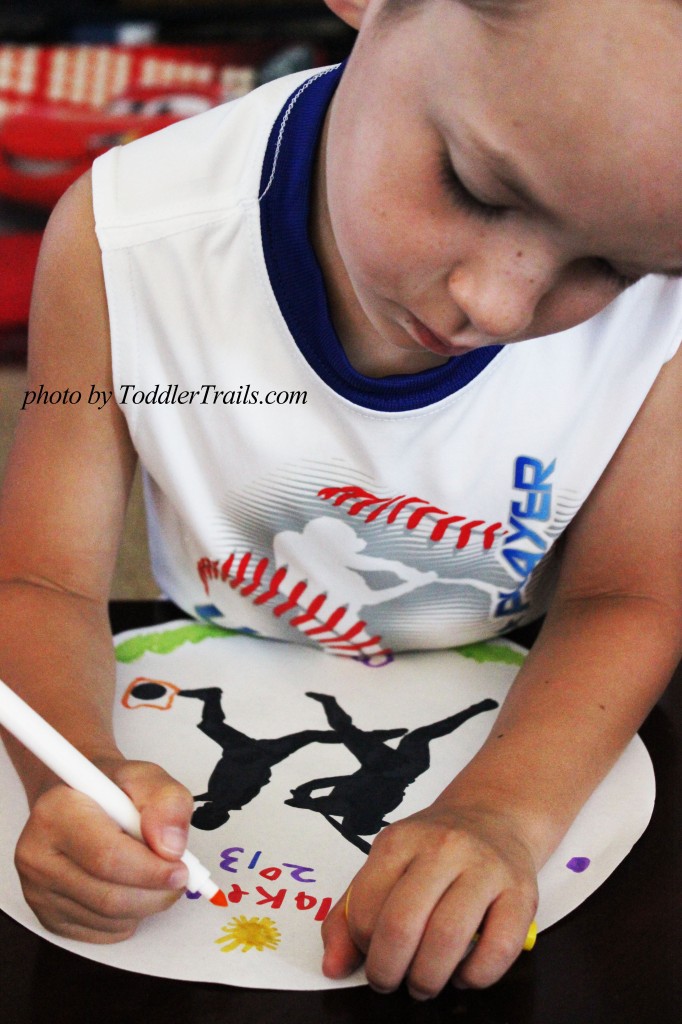 Once we finished the paper disks, we filled out the order form and packaged the disks up for mailing.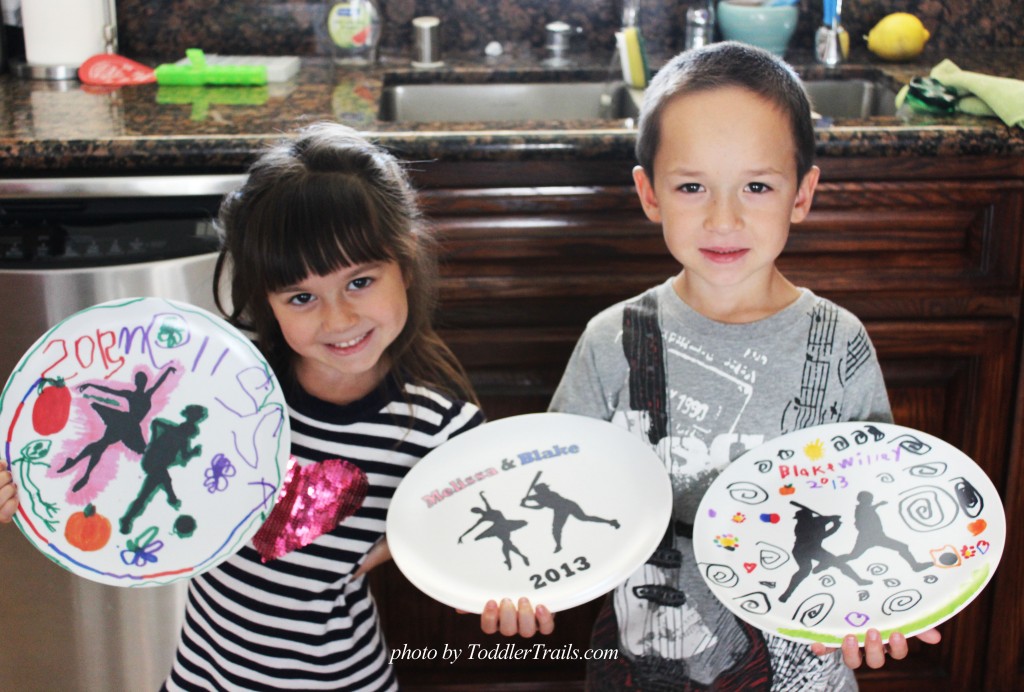 Within 2 weeks we received the finished product and we are all really pleased with how they came out.  Did I peak your interest?  Order your Make It Plate Kit today! My readers save 30% on their Prepaid Art Plate Kit (that's a savings of over $5!) – USE PROMO CODE: USFAMILY at https://www.makit.com/ProductDetail.aspx?ProductCode=K1100PP
 Just a reminder, these plates are the perfect personalized gifts for relatives!!!! With the holidays coming up, you'll want to be sure to get a jump on the creativity in order to get them back in time.  
About Makit: Makit has been in business for over 40 years. Make A Plate kits allow children to let their creativity soar in crafting a lasting gift for Mom, Dad, Grandparent or teacher. All Make A Plates are nontoxic, BPA-Free, dishwasher safe and proudly made in the USA.