I'm so excited that Fall is here and September brings us back to regular routines of school days and after school activities, that I've had to re-think our family meal time. At Smart & Final, September is Family Meals month and they're encouraging families, especially right now, to enjoy a meal – together. They offer a variety of items under their First Street brand that make for awesome and quick meal options. One of our newest favorite easy dinner is the Mango Peach & Pineapple Tilapia.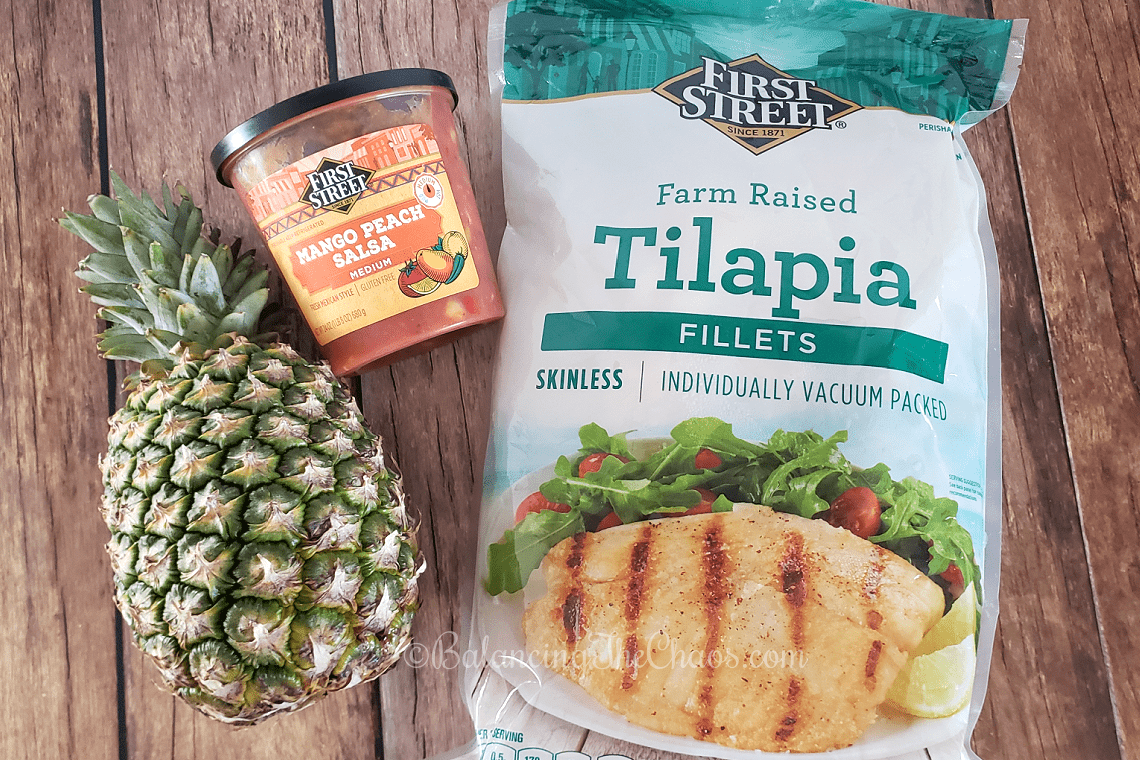 How often are we running from school, to a sporting event or practice, and grabbing a quick bite to eat? Since we've been eating at home more often, I've started getting creative, planning my meals in the beginning of the week when I have less errands. Smart & Final makes things so much easier on me because they're a one trip & that's it place to grab all the ingredients for traditional family meals.
My daughter is been really into fish lately, so I was on the hunt for something unique that she would enjoy. With her crazy schedule, I find myself feeding her early, then dropping her off at dance for her 3 hour training block at the studio. I noticed Smart & Final sells bulk packs of a variety of fish, so I decided to try out the First Street Frozen Tilapia. For a quick marinade, I chose the First Street Mango Salsa that we absolutely love during the summer months, and paired it with some fresh pineapple chunks and had a quick dish, with her palette in mind.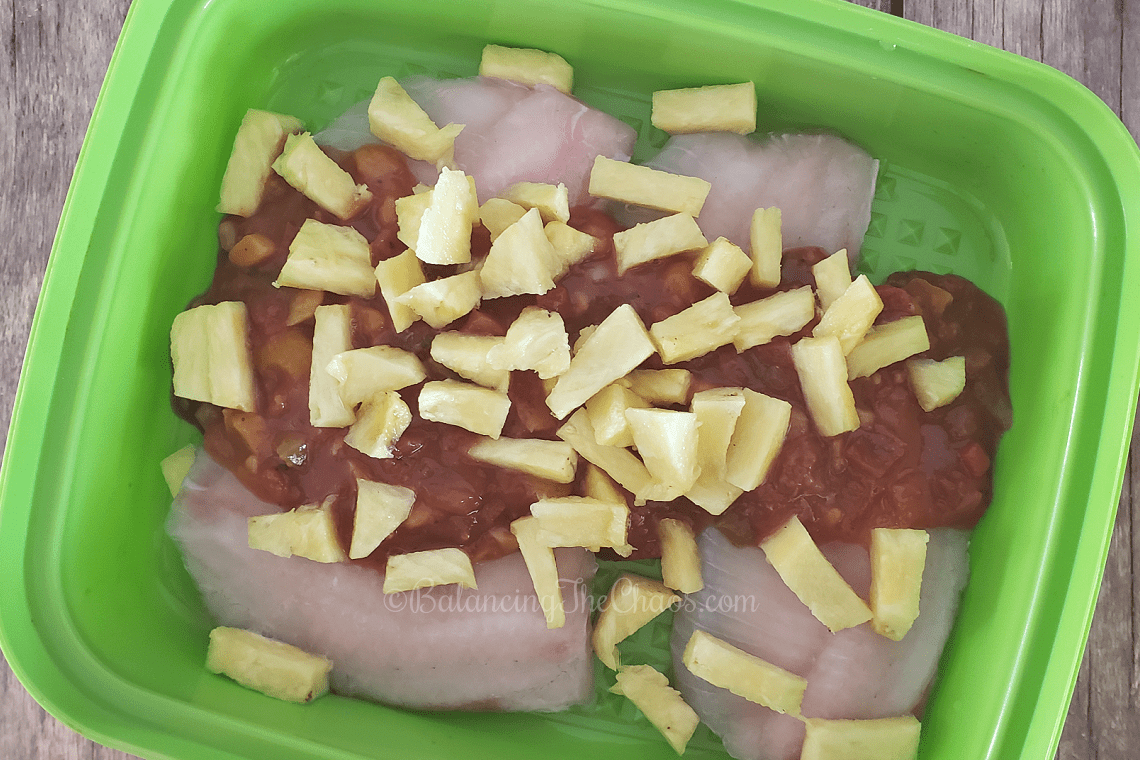 The Mango, Peach & Pineapple Tilapia is quite simple to make. I defrosted 4 pieces of the individually packaged First Street Tilapia, in a bowl, and poured the First Street Mango Peach Salsa over it. Then I chopped up fresh pineapple and added it and the juice to the marinade. I let that sit for about an hour, then fried it in a frying pan. You can check out the recipe here: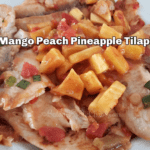 First Street Mango Peach & Pineapple Tilapia
Quick and easy tilapia dish made with First Street Mango Salsa and fresh pineapple chunks
Total Time
2
hours
27
minutes
Ingredients
4

pieces

First Street Tilapia

¾

cup

Mango Peach Salsa

¾

cup

Pineapple Chunks

2

tbsp

Olive Oil

1

tsp

Garic

⅛

cup

Green Onion
Instructions
While defrosting the tilapia, pour the mango peach salsa and pineapple chunks and juice over the fish. Flip about 2 times.

Heat oil over medium heat in a sauce pan and add the tilapia to the pan with the salsa.

Cook in the salsa mixture for two minutes on each side and serve.
Recipe Notes
We enjoyed our mango, peach and pineapple salsa over fresh steamed rice.
The Mango, Peach & Pineapple Tilapia was delicious, and we loved it over steamed rice. She enjoyed it so much, she had another full plate of it as soon as she came home from dance.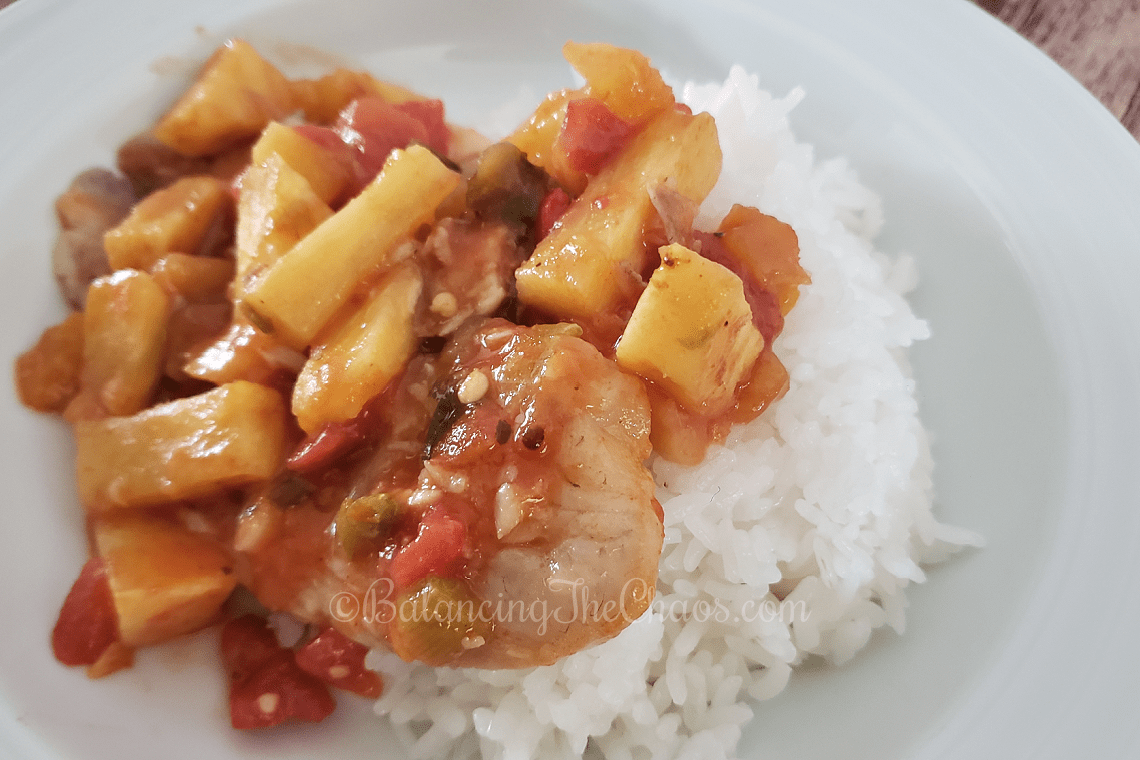 For new and and creative menu ideas, you can check the Smart & Final blog. They have some great recipes for all different appetites.
For the month of September, Smart & Final has continued sharing favorite snack hacks in their Instagram stories. Each Monday in September, share your favorite snack hack with them, and you will be entered to win a $25 Smart & Final gift card!