Now that summer is here, we've been thinking of cutting back on household costs since we'll be home and can run things around the house ourselves. We have been spending roughly $100 a month on pool service alone, and would prefer to maintain our pool ourselves rather than utilizing a weekly poolman. Thanks to the help of pHin — a simple solution for pool maintenance — this is now possible.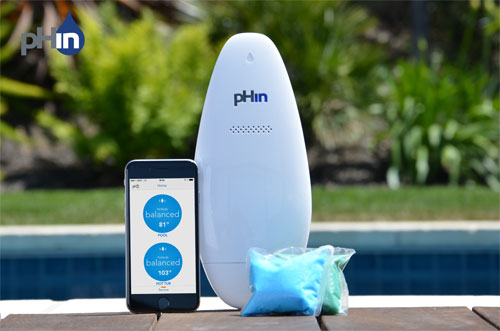 pHin is a Bluetooth Smart and WiFi-enabled sensor that continuously monitors a pool's water chemistry. Imagine a system that sends you a notification via your cell phone when your pool or hot tub chemicals need to be adjusted. This smart, IoT technology will send you an alert while notifying pHin to ship pre-measured, color-coded, water-soluble chemical pods right to you to drop into the pool.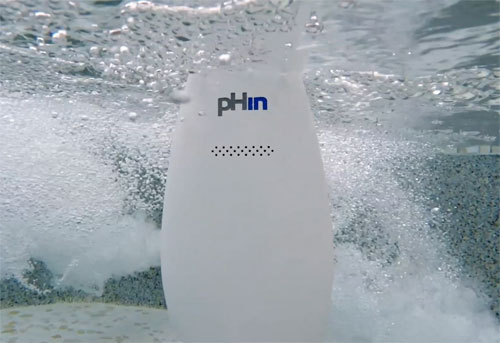 Maintaining the chemical balance of our pool's water has been one thing that has intimidated us, which is why we have a pool service person stop by regularly since we purchased our home. With a pHin monitoring system in place, we will eliminate that hassle. pHin also offers a one-touch, on-demand pool service with a qualified pool technician whenever needed at a pre-negotiated price.
With 14 million pools and hot tubs in the U.S., and 75% of owners performing the maintenance themselves, pHin Co-Founder and CEO Justin Miller thought it was time to reinvent the process. "Pool and hot tub owners spend a great deal of time taking water samples, testing the chemistry, comparing to a color chart, calculating the amount of chemicals needed. It's a complicated process, " Miller said. "The Internet of Things is simplifying our lives, and we decided it was time to bring smart technology to the backyard."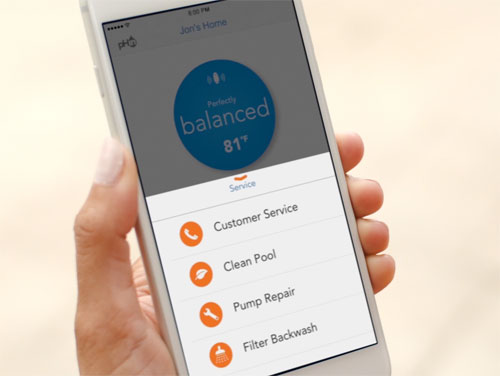 During the summer we're in the pool quite a bit. There are times that the pool needs a shock treatment or more chemicals, and we're always concerned about adding too much chemicals for the family. The pHin monitor is not only simplifying the pool management process, it's making it safer. pHin's pre-measured chemical pods are designed to reduce the risk of accidental spills. According to a CDC report, injuries from pool chemicals led to 5,000 emergency room visits in 2012 alone.
If you're interested in hearing more about the program, or even signing up, you can get a The pHin service, which includes the sensor, the mobile app, and the chemical pods that pool and hot tub owners need, shipped directly to them. pHin is offering significant pre-sales discounts to early subscribers, with plans starting at $149.
Disclaimer: As a pHin Ambassador, I will have the opportunity to try out this product first hand when it is available on the market. All opinions shared are completely my own. No other form of compensation has been received. Images shared are courtesy of pHin.