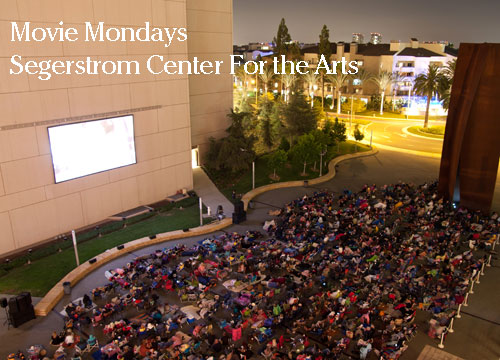 Looking for something to do with the family summer evenings? Many of our local cities or neighboring cities offer FREE Summer movies in the park. Grab a picnic dinner – or head to your favorite eatery and pick up a "to go" order; grab blankets, chairs, pillows, even a few of your favorite toys and make your way to one of these local parks for an outdoor movie night.
The following cities will be hosting FREE Movie Nights:
ALISO VIEJO:
Location: Grand Park at Town Center Amphitheater
Day of the Week: Friday
Time: 7:30pm-10:00pm
July 10:  The Lego Movie
July 24: Big Hero 6
Aug   7:  Finding Nemo
Aug 21:  Toy Story
ANAHEIM:
Location: Honda Center
One Day Only
Date: Sunday, June 28
Double Feature: 5:30pm – Sand Lot & 8:00pm Independence Day
Location: Pearson Park
Day of the Week: Fridays
Time: 8:00pm
*Arts & Crafts Table 7:00pm
*Theatre Tour 7:15pm
Aug 14:  Alexander and The Terrible, Horrible No Good Very Bad Day (PG)
Aug 21:  Big Hero 6 (PG)
BREA :
Location: Arovista Park Ampitheater (Elm & Sievers St.)
Day of the Week: Fridays
Time: 8:00pm
July 10:  Paddington Bear
July 17: Cloudy With A Chance of Meatballs
July 24: Big Hero 6
July 31:Incredibles
Aug 7: Mighty Ducks
Aug 14: Monsters Inc.
DANA POINT:
Location: Lantern Bay Park: 25111 Park Lantern Road, Dana Point
Day of the Week: Fridays
Time: 8:00pm
June 5:  Big Hero 6
June 12: Mr. Peabody & Sherman
June 19: Disney's Maleficient
June 26:  Charlottes Web
COSTA MESA:
Location: Segerstrom Center: 600 Town Center, Costa Mesa
Day of the Week: Mondays
Time: 6:00pm
July 13:  Little Shop of Horrors
July 20:  Pitch Perfect
July 27:  The Sand Lot
Aug 3:  My Best Friend's Wedding
Aug 10: ET
FOUNTAIN VALLEY :
Location:  Locations vary daily
Day of the Week:  Vary
Time:  6pm
Aug 4: Kung Fu Panda @ Fountain Valley Sports Park: 16400 Brookhurst
Aug 14: How To Train Your Dragon  @ Green Valley Park: 17250 Los Jardines West
Aug 21: Disney's Up @ Vista View Park: 9235 Honeysuckle Ave.
Aug 28: Disney's Frozen @ Harper Park: 8675 Bluebird Ave.
IRVINE:
Location:  Orange County Great Park
Day of the Week:  8:00pm – 10:00pm
Time:  When the sun goes down
June 26: Star Trek The Motion Picture
June 27: Penguins of Madagascar
July 10: The Muppet Movie
July 11: Paddington
July 18: The SpongBob Movie: Sponge Out Of Water


LAKE FOREST:
*New location each date:
July 10: Big Hero 6 @ Lake Forest Sports Park & Rec Center
Aug 7:  Monsters University @ Mountain View Park: 4061 Dulan
Aug 14: A Bug's Life @ El Toro Park: 23701 Los Alisos Blvd
Aug  21:  Big Hero 6 @ Pittsford Park: 21701 Pittsford Drive
LOS ALAMITOS :
Location:  Laurel Park: 10862 Bloomfield St
Day of the Week:  Vary
Time:  At Dusk
June 27: Angels In The Outfield
July 11: Dolphin Tale
July 25: Frozen
Aug   8: Big Hero 6
NEWPORT BEACH :
Location:  Newport Dunes: 1131 Back Bay Drive, Newport Beach
Day of the Week:  Every Friday & Saturday (June, July, Aug & Sept)
Time:  When the sun goes down
List not published


PLACENTIA:
Location:  Champions Sports Complex: 505 N. Jefferson
Day of the Week:  Friday
Time:  Dusk
July 10: Paddington
July 17: Planes: Fire & rescue
July 24: Hercules
July 31: Ratatouille
Aug   7: Disney's Maleficent
Aug 14: Big Hero 6
Aug 21: Cinderella