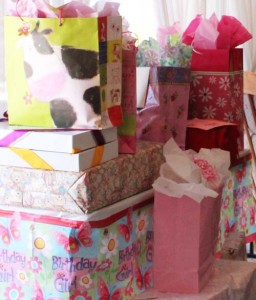 With several birthdays and special events coming up, I got to thinking about the process of finding a special gift for those who are near and dear. Now that I'm older, I have found it more difficult to buy gifts for moms and dads because they can go out and buy anything they want. To me, personalized gifts are the way to go. 
A personalized gift from retailers like the Bradford Exchange usually have exactly what I am looking for. A unique trinket to commemorate a milestone, special day or holiday.
In today's day and age, many rely on the quick and easy gift: a gift card with the thought that the receiver will be able to shop for something that they truly want. However I'm starting to look a gift cards this way: when I go shopping I typically find something for the kids and not myself. So the original intent of me purchasing what I'm went yesterday happens, but usually for the kids.
If I get the chance, I like to start looking for that perfect gift about a month or two in advance, that way, if I decide to order a personalized gift, I've given myself enough time for it to be personalized and shipped. Approximately 2-3 weeks turnaround.
Looking for that perfect gift for someone special?  These are some of the tips and tricks I keep in mind when shopping for anyone.
Favorite hobbies or sports
Particular interests
Are they a collector? If so, what do they collect
Upcoming events or milestones
Will it be a family gift or personal
Always keep in mind favorite colors, flowers, etc
Some of my favorite gifts include a personalized bowling shirt for my dad for his birthday.  As a bowler, with the nick name "Superman" an embroidered superman bowling shirt was perfect.
For my mom's upcoming birthday, I've been eyeing a couple of pieces of jewelry from The Bradford Exchange that I think she would love.  I really like this Forever In A Mother's Heart Personalized Bracelet or Mother Holds Her Child's Heart Birthstone Pendant.  Since she loves hearts, either pieces of jewelry are great options and affordable especially if my brother and I share the cost.
To check out the selection at The Bradford Exchange, visit their website: https://www.bradfordexchange.com/
Disclaimer: This is a sponsored post.  All opinions shared are my own.