When I have some free time, I tend to relax and watch a little television. I love the shows where people are selected for makeovers, and am especially intrigued by how, the stylist come up with fashion choices, hair decisions and make up looks. Ever wonder what it would be like to be selected as a cast member? I sure have. Maybe someone submitted their name, or they were randomly chosen from a countless number of applicants? In August, I finally had the opportunity to find out with the Total Mom Makeover.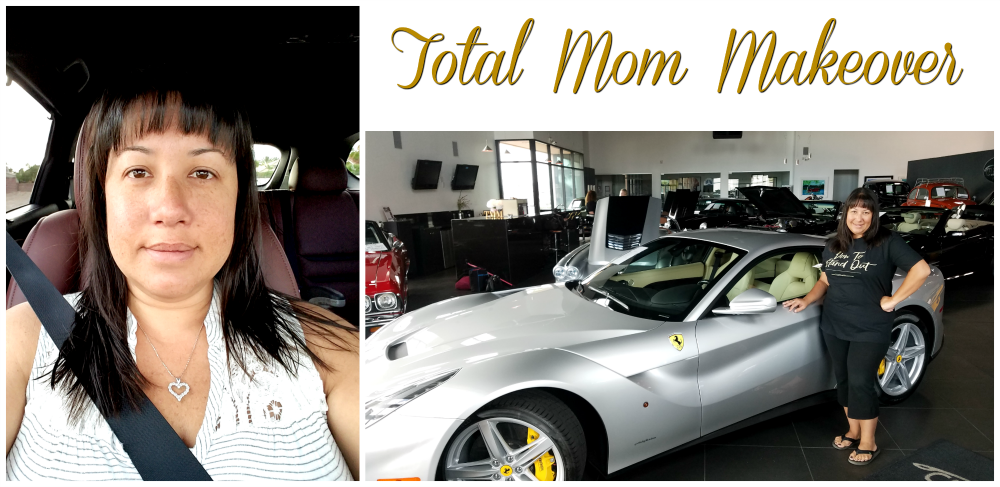 It simply started off with an opportunity. I've seen a few, "apply here," to be chosen for a make over. A tv commercial, an online application, an offer of a new make up look or demonstration on how to apply the perfect foundation, even a complete make over. A friend shared a link indicating that producers of a show were accepting applications for the Total Mom Makeover. The picture I had submitted, was just awful, I never thought I'd be chosen. It was one of those days that I was cleaning the house and I was in complete disarray. "Snap the photo quick," I told my daughter, before we sat down to dinner. I attached it and pressed send. About 3 weeks later I was shocked and excited when I received an email sharing the amazing news that I had been selected as a cast member for season 2.
A month later I was headed off to Las Vegas for my Total Mom Makeover. The day started at Celebrity Cars of Las Vegas. This place was awesome, as a matter of fact, I told my husband we just HAD to bring my son over to check out their collection of exotic and classic vehicles. Basically a showroom, it was the perfect setting for our transformation photo shoot.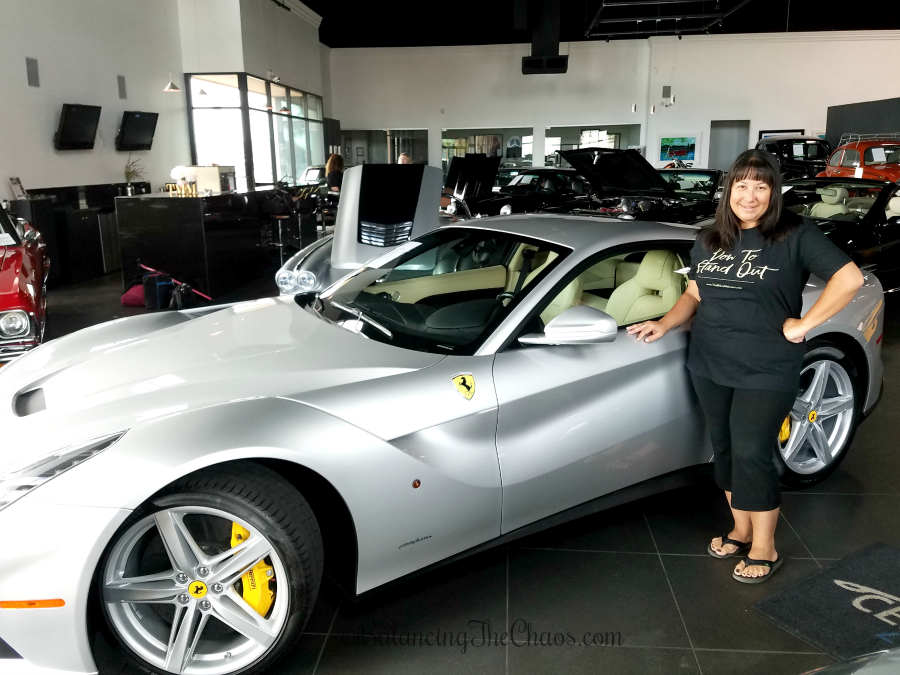 Initial shots complete, we made our way to the Las Vegas Hair Lab inside The Body Spa where the magic happened. The first step was hair. The stylists at the Las Vegas Hair Lab walked us through a demonstration of how to add a little extra body and curl to any style.
.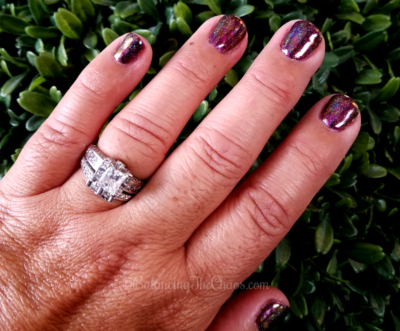 While other cast members were starting with their hair styling, I was able to get a manicure. My manicurist shared with me that a metallic foil coat will give your nails a shimmery color while also acting like an additional protective coat for my nails. We chose a burgundy color because she had gotten a sneak peak at my dress and it was in the same color palate.
Next, I met the amazing Kali who heard that I hadn't added any color to my hair for ages. Ecstatic about the possibilities, she told the stylist who was going to beautify my locks that she had the perfect style for me – a balayage. A balayage is the French term, "to sweep". The stylist basically takes sections of hair and sweeps on the color, giving the strands the illusion that there is a natural transition from the darker color to the lighter color. The beauty is that there are darker pieces mixed in with lighter pieces and the transition is more natural. When the hair grows out, there isn't a set root line.
Once my hair was done, it was time for make up. Kay Castro, the makeup artist, handed me a shoe sized box full of surprises. One by one, she pulled out bottles of lotions and cleansers, containers with eye shadows, mascara and more. The Total Mom Makeover and Daisy had set us up with products from amazing sponsors.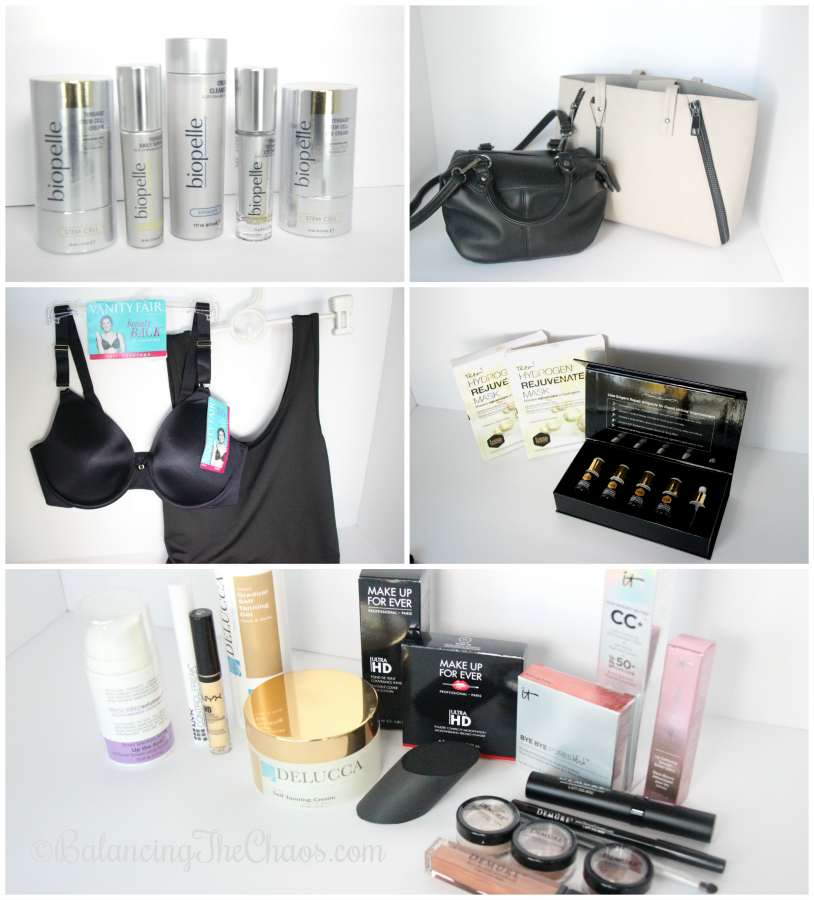 From Biopelle, we received an entire skin care line of products including an exfoliating cleanser, TENSAGE Daily Serum, TENSAGE Tinted Radiance Eye Cream, TENSAGE Stem Cream, TENSAGE Stem Eye Cream and sun screen. Make Up For Ever and It Cosmetics offered foundations, powders and blush. Self tanning products were donated by Delucca and Deluvia USA Mineral Makeup offered mascara, eye liner, shadows and lip gloss. The box also contained NYX concelears and a Lisse Epilocue Hydrogen Face Mask.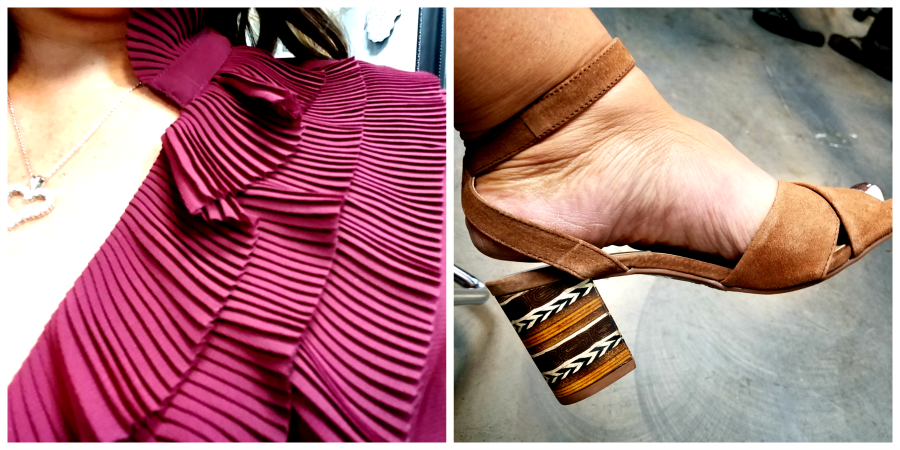 Once my services were complete, it was time tor the finishing touches. I was given a beautiful dress by Audriana Papell in a gorgeous burgundy. They were paired with an adorable set of tan heels. To finalize the look, we were also given a purse and a tote from the Ivory Clasp, and great shaping undergarments including a beautiful bra from Vanity Fair and a shaping tank top from Stabody Shapewear.
Now for the final results of my Total Mom Makeover: In the meantime, visit TotalMomMakeover.com to check out other makeover videos for Total Mom Makeover.
To get the look, style tips and more, visit TotalMomMakeover.com and see additional transformations of the season two cast members.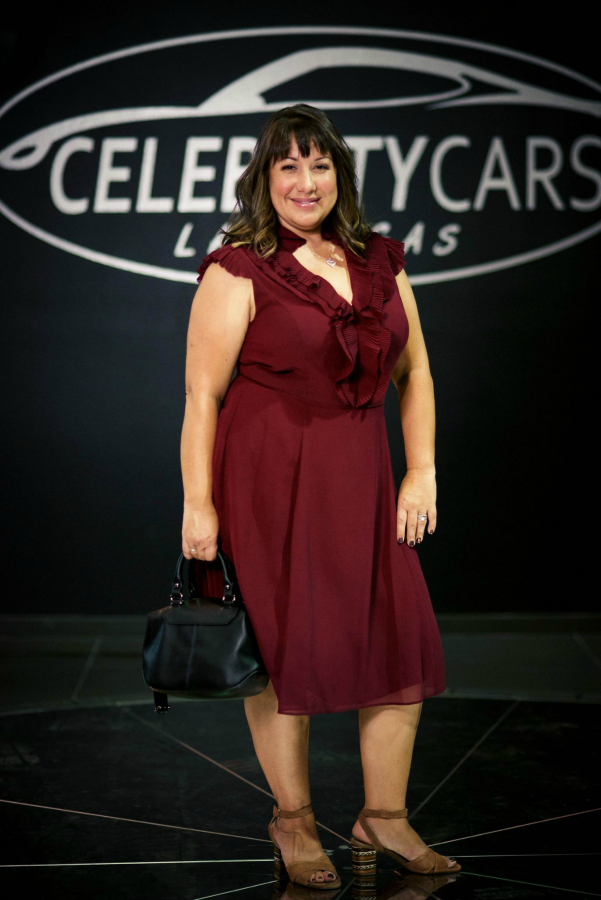 A very special thank you to our sponsors: It Cosmetics, Audriana Papell, Make Up For Ever, Vanity Fair Lingerie, Biopelle, Soft Surroundings, YummieLife, Ivory Clasp, Style Wanderlust, Stabody Shapewear, Delucca Self Tanning Products, Deluvia USA Mineral Makeup, Lisse Epilocue Hydrogen Face Masks, Las Vegas Hair Lab inside The Body Spa, Celebrity Cars
Dream Team: Charlene Hafey, Cherrie Luzon, Karen Flor, Sophadavy Hun, Kay Castro
Production Team: Ryan Hafey, George Teh, Aileen Orticio, Gabe Klein
PC/VC: Hafey Digital + Oak Fotography + Specture Media