They've done it again! Mimi's Café, who offers fresh, hand-prepared American-French comfort food and bistro classics, updated their menu and are offering more than 20 new items. We recently had the opportunity to sample a few of the favorites including the Mimi's Mix & Match Trio and the Hibachi Plate. In addition, they have brought back some of the "fan favorite" dishes like the Liver and Onions.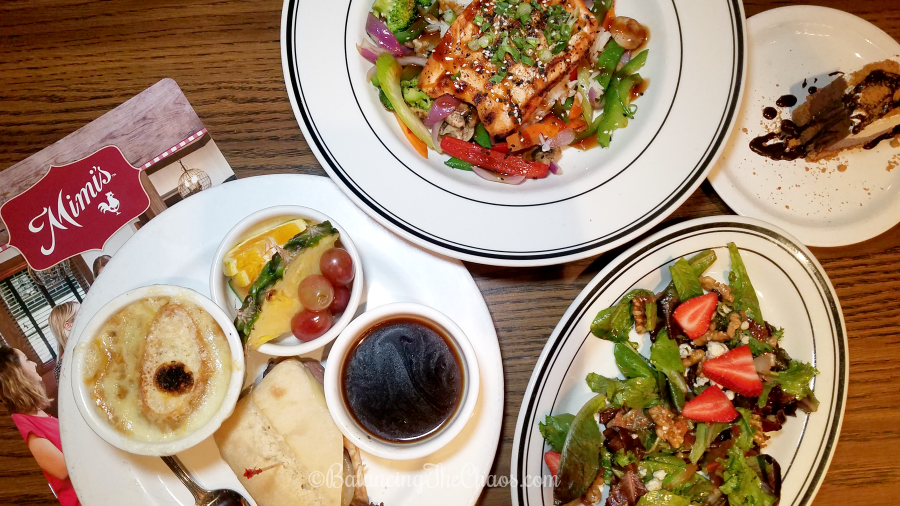 Last week we were invited to our local Mimi's Café to try out the new dishes. Visiting the Anaheim location always brings back memories of my college days. Back then I'd drop in after my evening classes at California State University Fullerton and pick up a bowl of French Onion soup and a few salads and visit my significant other, surprising him with a late night dinner. Now, 19 years later, we still love our evenings dining on Mimi's dishes.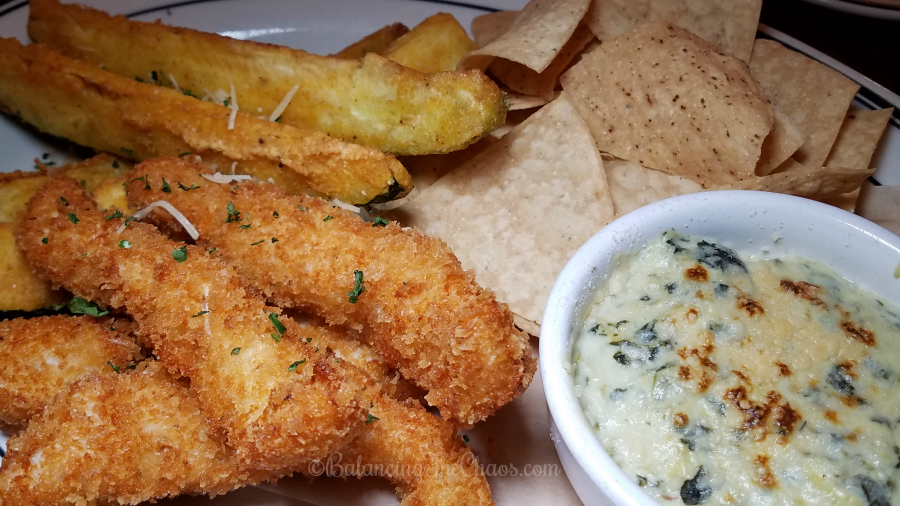 We started the evening with the Trio of Appetizers that included Hand-breaded Chicken Tenders, lightly Fried Zucchini and a warm Spinach Artichoke Dip. This is a great option for a family of four, as my husband and children devoured the chicken tenders while my husband and I shared the fried zucchini. The Spinach Artichoke Dip was my favorite of the three appetizers with large chunks of artichoke.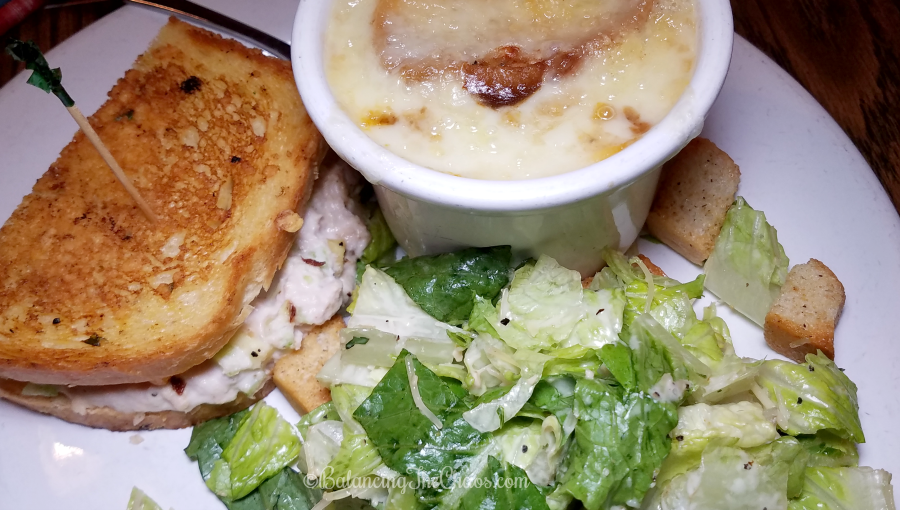 My husband and darling daughter both decided on the Mix and Match dinners. For $10.99, you can choose 3 items and for $12.99 you can choose 4 items from the Mix and Match menu. This is a great option for those wanting smaller portions and preferences of customizing their meals. Options to choose from include signature petite sandwiches, petite salads, cups of soup, sides and petite desserts. My princess fell in love with the Tuna Melt while we shared her French Onion Soup and Caesar Salad. My husband went with the petite French Dip, Cup of French Onion Soup, fruit and a Bacon Blue Cheese salad, garnished with strawberries.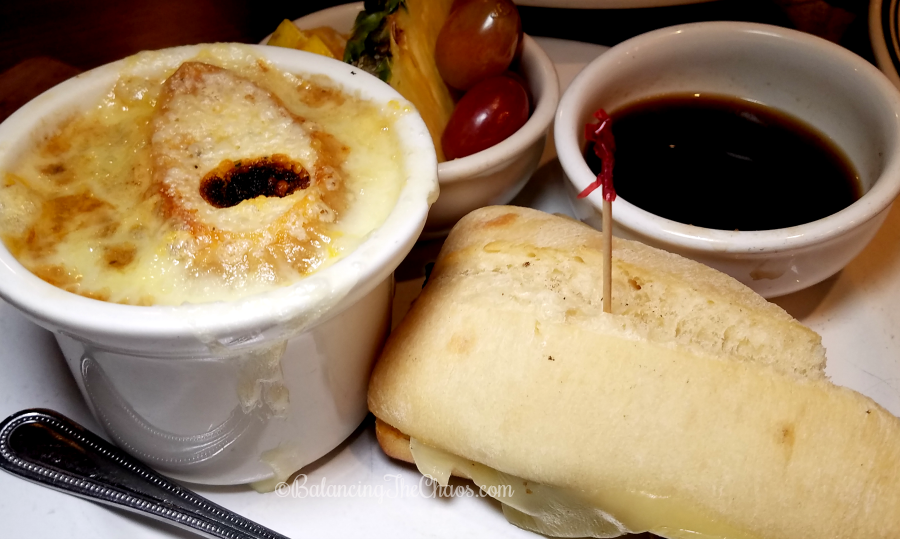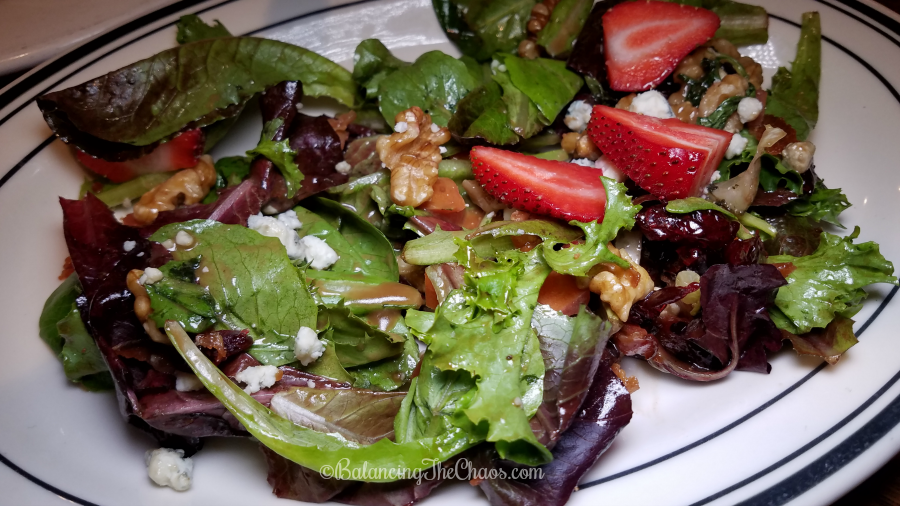 I decided on the Hibachi Plate, in which you have the choice of salmon, shrimp or chicken. I chose the salmon, pictured above, topped with with Asian vegetables, honey teriyaki glaze and long grain rice. It was delicious. I loved the mix of steamed vegetables, the honey teriyaki glaze and the perfectly grilled salmon – my new favorite menu item.
My handsome boy decided on spaghetti and veggies. He also devoured his meal. Seems as though we're all fans of Mimi's Café.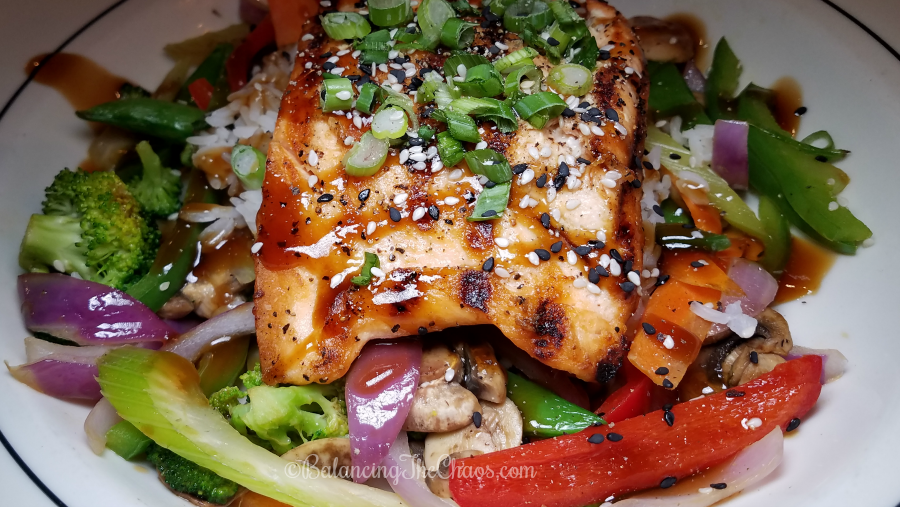 I'm so excited about Mimi's Café updated American-French menu. I saw so many dishes I'd like to sample like the Roasted Chicken Croquet Monsieur, the Chicken Pot Pie and for breakfast, the Pork Sausage and Eggs. We'll certainly be back very soon.