There's still time to see Monster Jam and meet the monster truck drivers at this year's Pit Party. This adrenaline packed, high flying stunt show with destructible demolitions and more has two exciting days left – February 11th and February 25th. If you haven't had a chance to see it this year, grab your tickets and pit passes! You're not going to want to miss this event as 7 trucks have made Anaheim debut appearance: Hurricane Force, Raminator, Xtreme Diesel, Jester, Over Board, Xtermigator and Storm Damage and you'll still have time to catch them.
Monster Jam starring the biggest performers on four wheels: Monster Jam trucks! We went over the weekend and had an exciting time at the pit party, watching the motorcycle, and cycling demonstration as the fearless riders were flying high over families.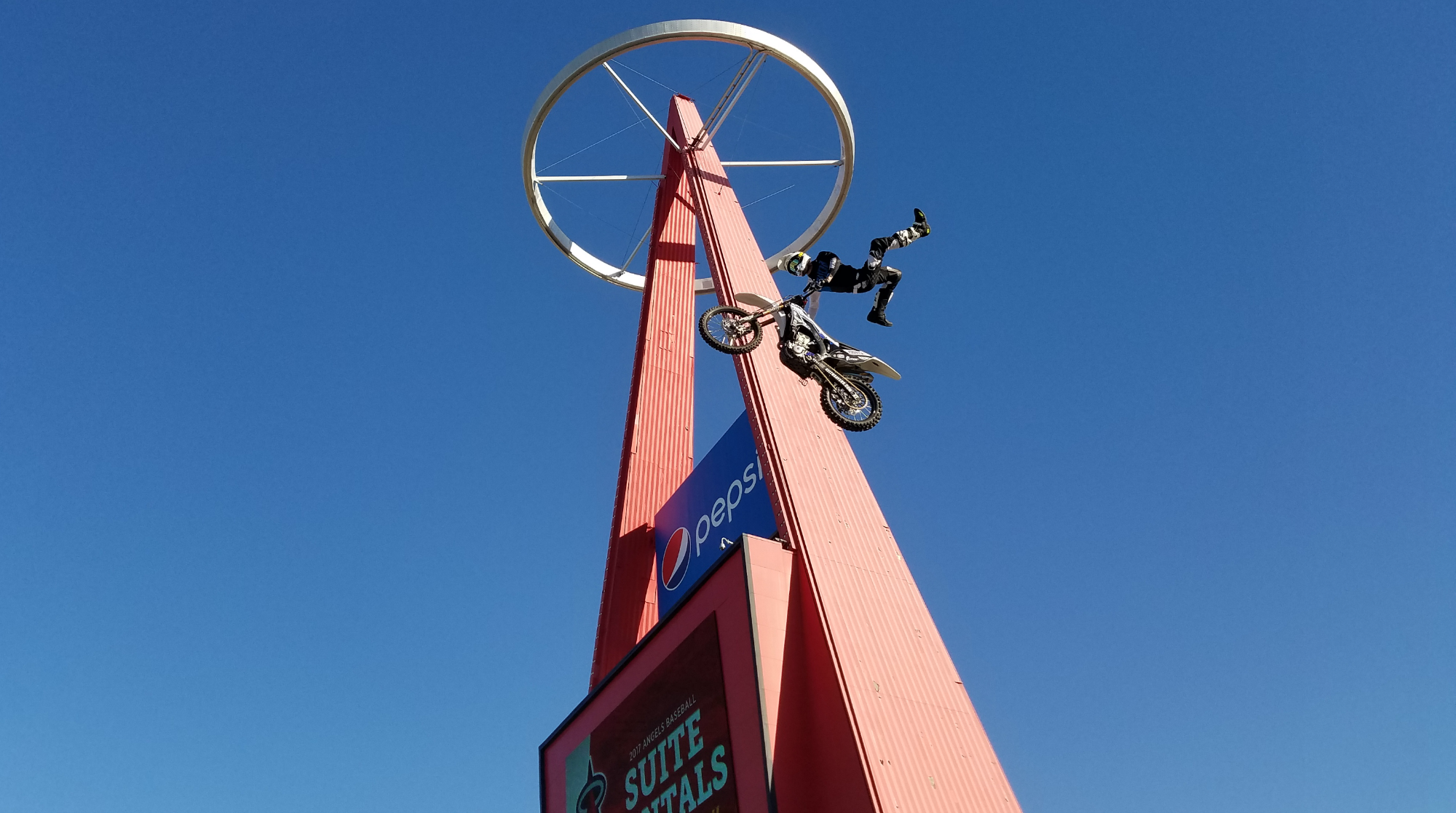 For $10 a person, families can enjoy getting up close to the Monster Trucks and meet their drivers. My son and his friend got a kick out of meeting each driver and asking for autographs in their 2017 Monster Jam Souvenir book.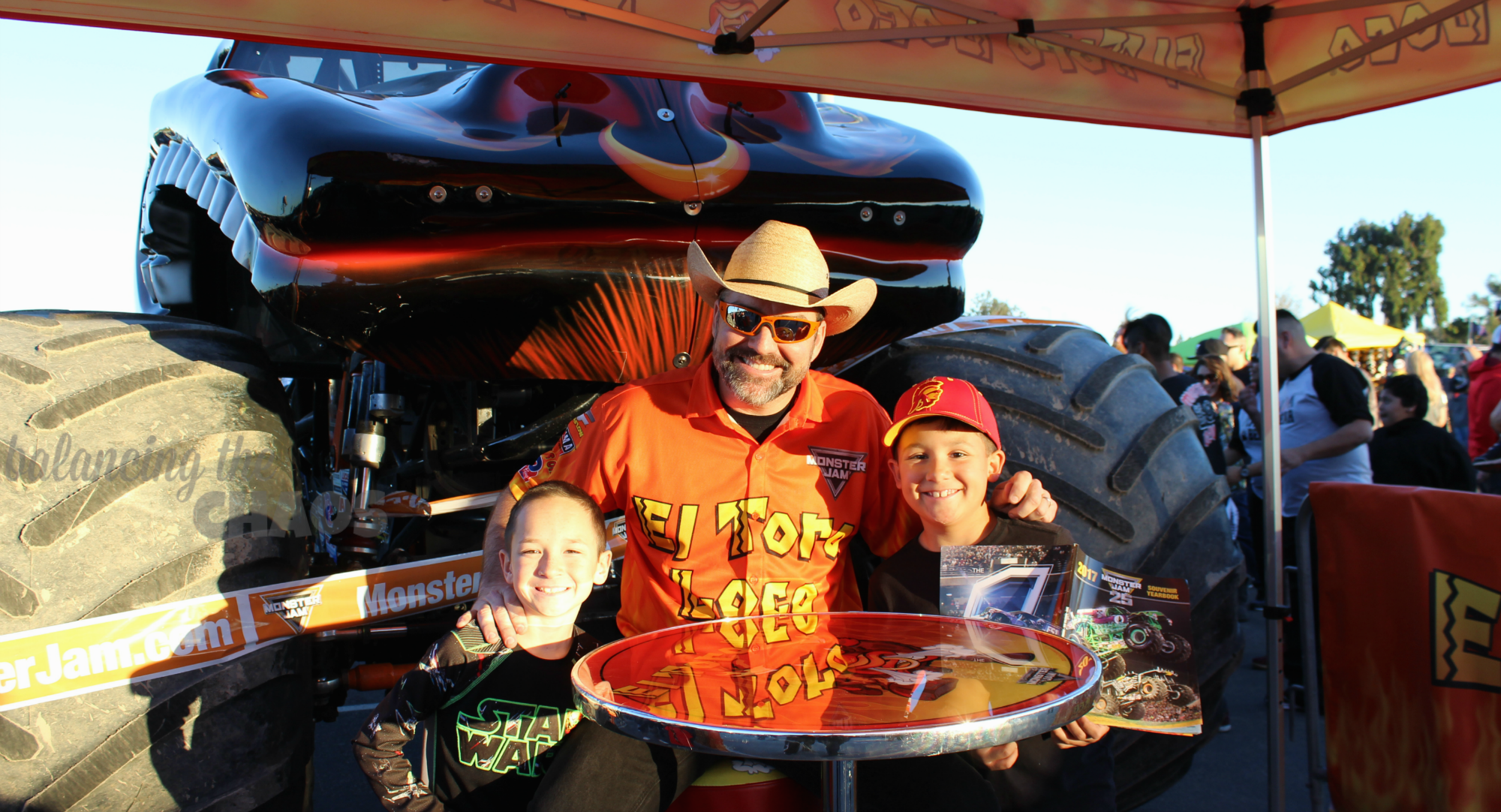 This year's massive truck lineup features appearances by Monster Jam powerhouses and multiple World Finals Champions Grave Digger® and MAX-D™, along with World Finals super-trucks El Toro Loco®, and Bounty Hunter. Highlighted by 7 trucks making their Anaheim debut appearances including Hurricane Force, Raminator, Xtreme Diesel, Jester, Over Bored, Xtermigator and Storm Damage. We were so excited to see our favorite trucks. The kids and I were in a battle to see if Max-D or El Toro Loco would take the champion ship! This year we had so much fun with all the excitement. Four of the giant trucks attempted the 360 and three of them made it through. Even in the races, we saw two trucks roll in the same race! Something we had never personally seen. These drivers were out for blood.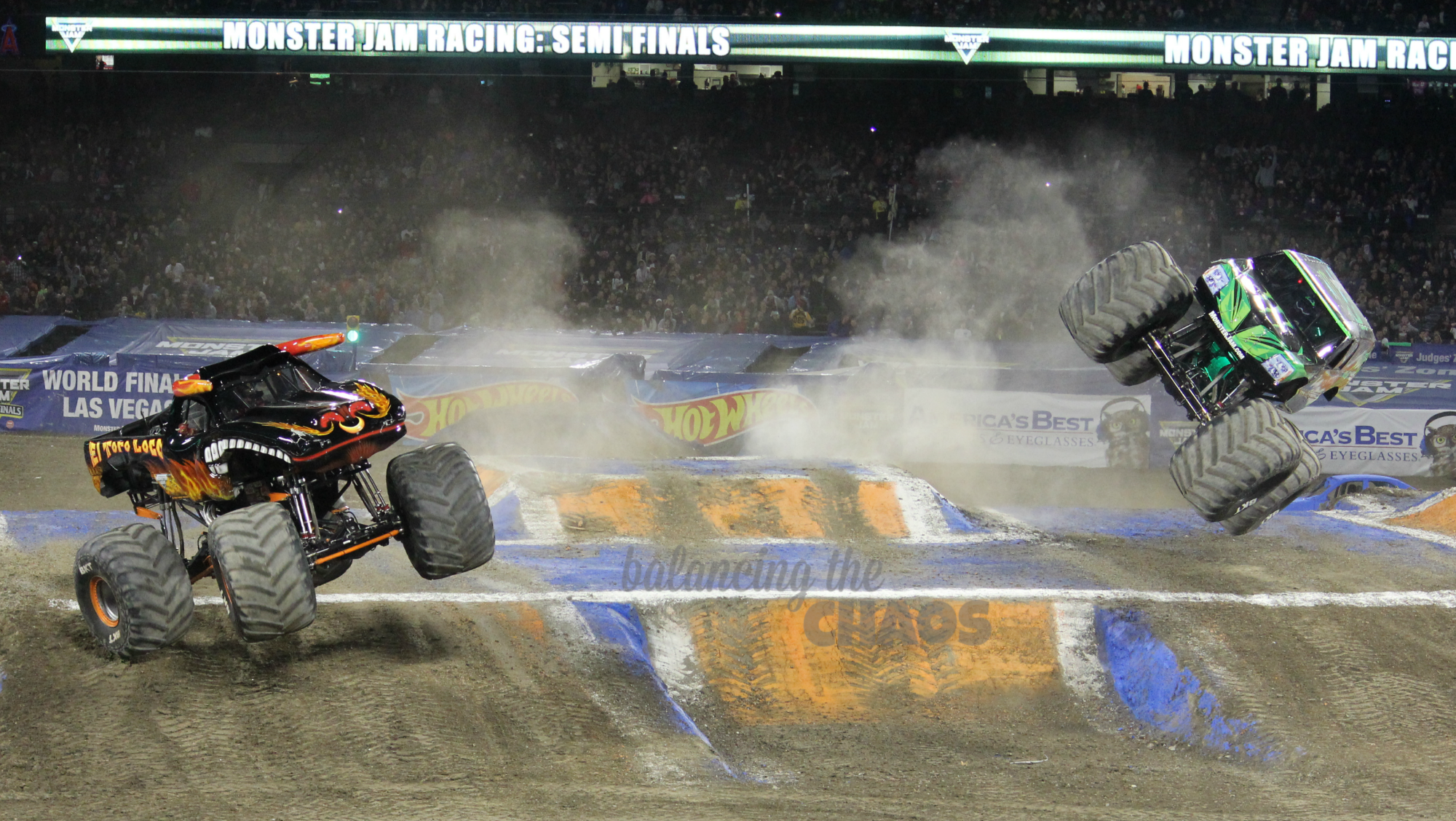 Monster Jam 2017 isn't just for the boys. This year, Monster Jam is featuring the ladies with the most ever professional female monster truck drivers in the history of Monster Jam. Anaheim will feature four female drivers; highlighted by the youngest ever female driver (19 year old Rosalee Ramer driving Wild Flower). Plus, the first-ever female driver "Queen of Carnage" Madusa will be making her final Anaheim appearance ever at the Feb. 11th Pit Party event as part of her Monster Jam Farewell Tour.
Anaheim Stadium of Anaheim
2000 Gene Autry Way, Anaheim, CA 92806
Tickets
Ticket prices start at $25
Tickets now on sale – all seats are reserved; tickets available for purchase online at Ticketmaster.com or charge by phone at 800-745-3000; tickets are currently not available for purchase in-person at the Angel Stadium box office until a later date.
**Ticket prices subject to change – additional venue/ticketing fees may apply.
The Pit Party 2:30pm – 5:30pm (Event Ticket and Pit Party pass required):
Start the day right at the Pit Party. Monster Jam fans will have a chance to get up close to most of the Monster Trucks in Monster Jam 2017. The trucks and riders enjoy greeting their fans, posing for pictures and signing autographs.
Showtime – 6:30pm
February 11, 2017
Featured Trucks/Drivers: Grave Digger® driven by Dennis Anderson; Son-uva Digger® driven by Ryan Anderson; El Toro Loco® driven by Becky McDonough; Monster Energy driven by Coty Saucier; Bounty Hunter driven by Todd Morey; Jester driven by Matt Pagliarulo; Xtermigator driven by JR McNeal; Wrecking Crew driven by Mike Thompson; Iron Outlaw driven by Mike Christensen; Rage driven by Cory Rummel; Barbarian driven by Devin Jones; Over Bored driven by Jamey Garner; Black Stallion driven by Mike Vaters; Overkill Evolution driven by Mike Vaters II **Truck line-up subject to change
February 25, 2017
Featured Trucks/Drivers: Grave Digger® driven by Charlie Pauken; Monster Mutt® Dalmatian driven by Candice Jolly; Soldier Fortune driven by Chad Fortune; Metal Mulisha driven by Todd LeDuc; Dragon driven by Scott Liddycoat; Raminator driven by Mark Hall; VP Racing Fuel's® Mad Scientist driven by Lee O'Donnell; Storm Damage driven by Tim Mente; Hurricane Force driven by Steven Thompson; Xtreme Diesel driven by Dave Radzierez; Devastator driven by Mark Schroeder; McGruff driven by Rod Wood; Hooligan driven by Gary Schott Jr.; Big Kahuna driven by Shane England **Truck line-up subject to change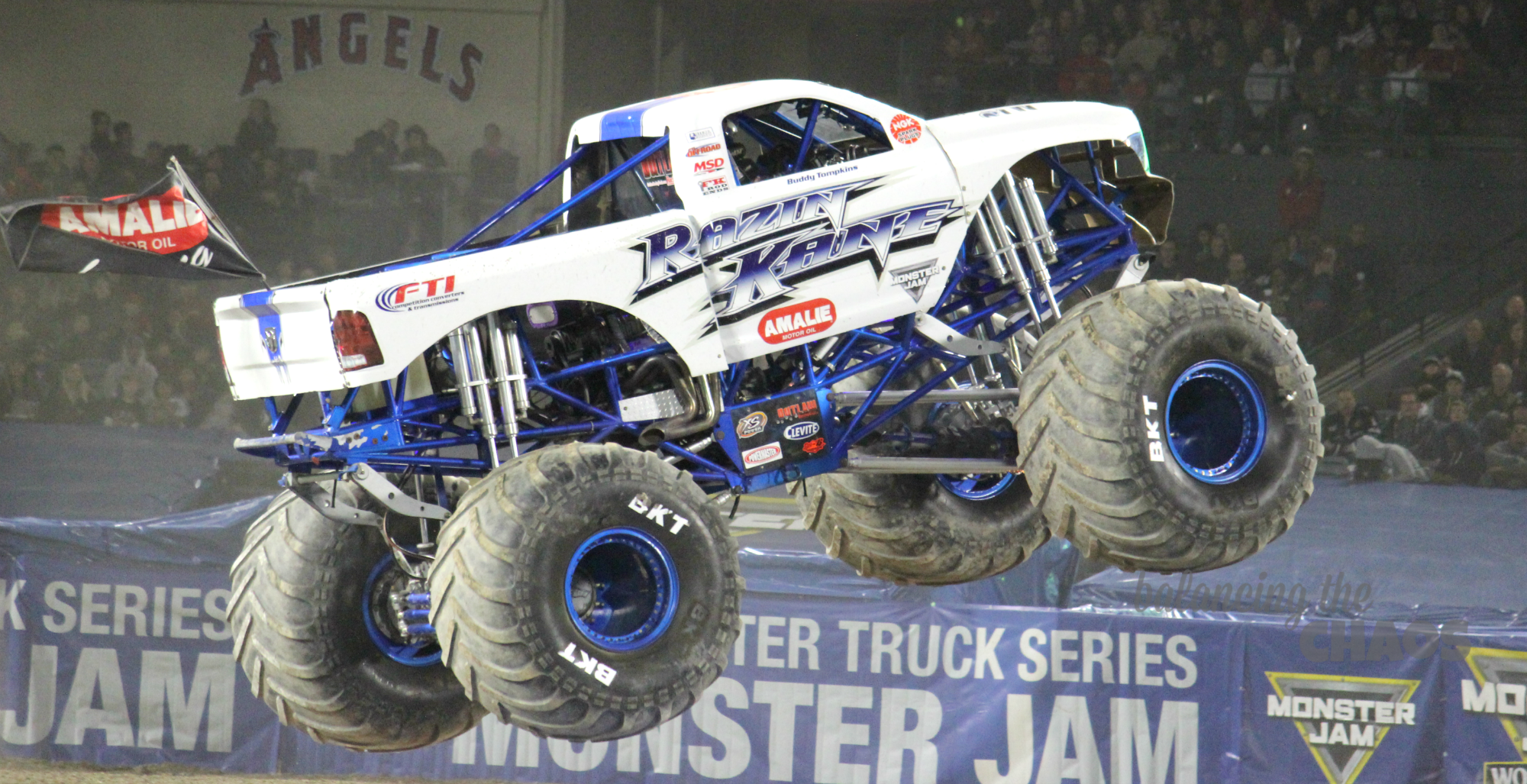 Helpful Tip: You'll want to protect little ears because the engines are quite loud, leaving your ears ringing long after the show. Pick up either noise cancelling headsets or ear plugs from your local hardware store.