When planning this 2 week long road trip, in talking with a few friends, a couple recommended stopping in Coeur d'Alene, Idaho if we got the chance.  They said it was a beautiful little lake town that we really didn't want to miss.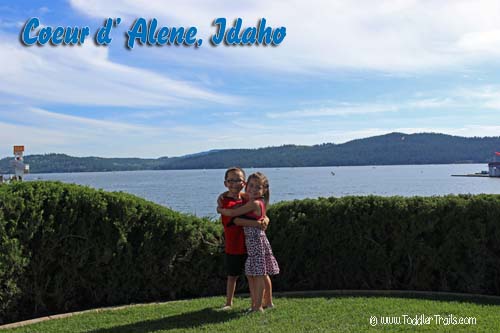 So after our detour out of Yellowstone National Park, we headed to Coeur d'Alene, and I fell in love.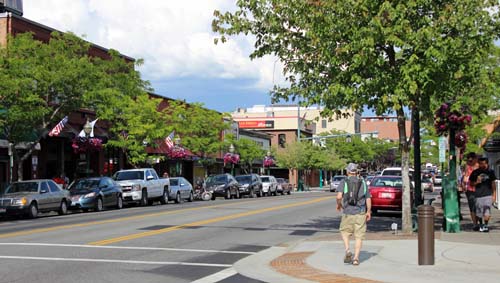 This beautiful little lake town reminded me a bit of Laguna Beach.  As we were driving through looking for a place to park our 26ft long RV, I spotted cute little shops on tree lined streets.  I loved that there were light poles decorated with fresh flowers, it was so pretty.
After driving through a few streets that were in residential areas, we decided to turn around and look for parking closer to the water – I really wanted to take a stroll on the beach. We found parking for larger vehicles down towards the marina, and noticed a few other RV's near by, so we figured it was the perfect spot.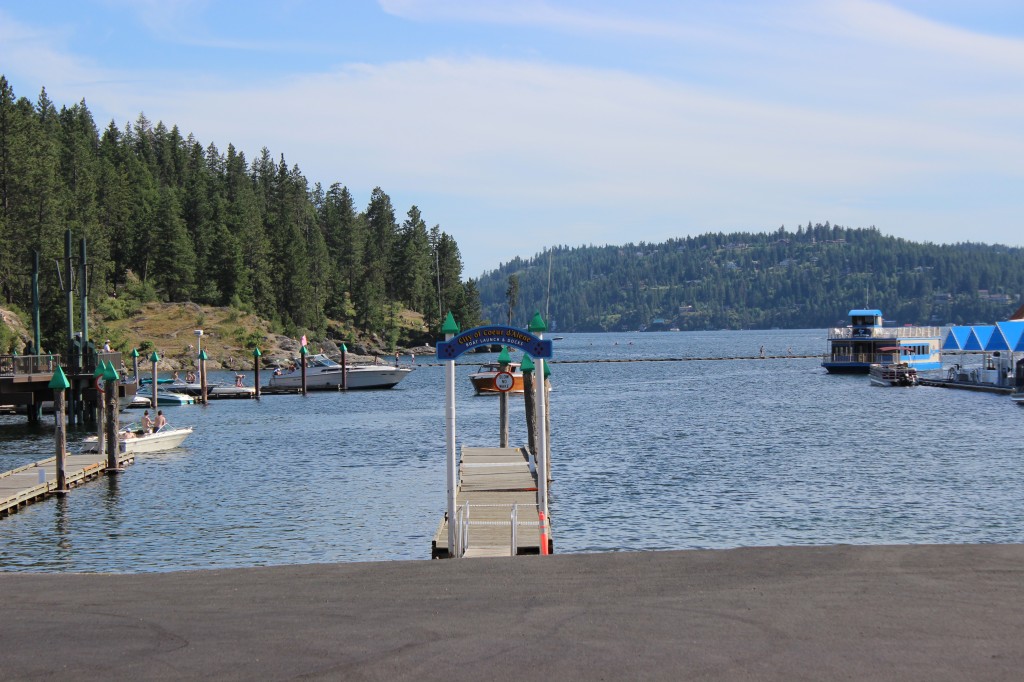 I loved everything about this little town.  Within walking distance, you were able to boat on the lake, pull up a towel on the beach, or hang out in the park and catch a basketball game.  Hungry and need to grab a bite? Walk a little bit farther and there are several eateries on the main drag.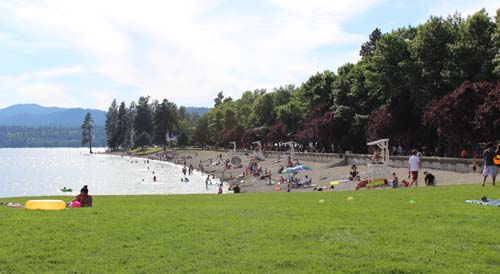 Behind those trees in the above picture was a walkway and a huge park with a community center, volleyball courts and basketball courts.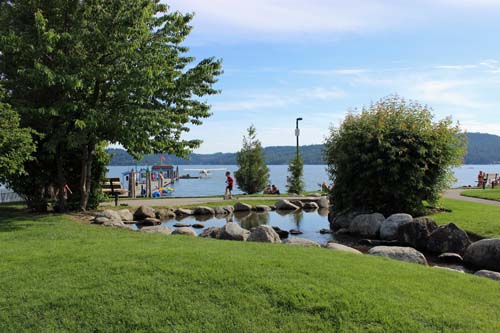 On either side of this cute little rock stream was a small beach.  Off to the left there was a little permanent tiki hut where you could get shaved ice or ice cream, so we grabbed a light snack and enjoyed people watching right here on a park bench.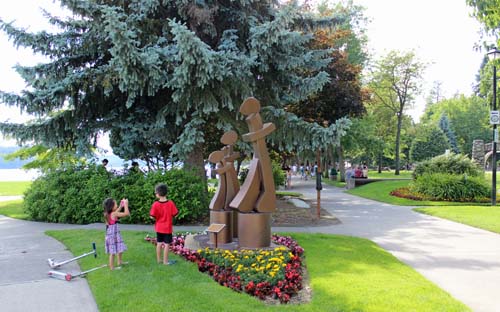 Unfortunately we didn't have much time to spend in Coeur d'Alene.  We were planning on visiting friends in Deer Park, Washington, so we had to head out.  But before we did, the kids were practicing their photography skills since there so many photo opps!  Next year we certainly hope to spend a little more time exploring.