Fans of How To Train Your Dragon are excited about the anticipated sequel arriving to theaters in June. Now, just in time for the premiere, HOW TO TRAIN YOUR DRAGON flies into stores loaded with Viking-sized bonus features, including an exciting episode from the studio's hit television series "DreamWorks Dragons: Riders of Berk."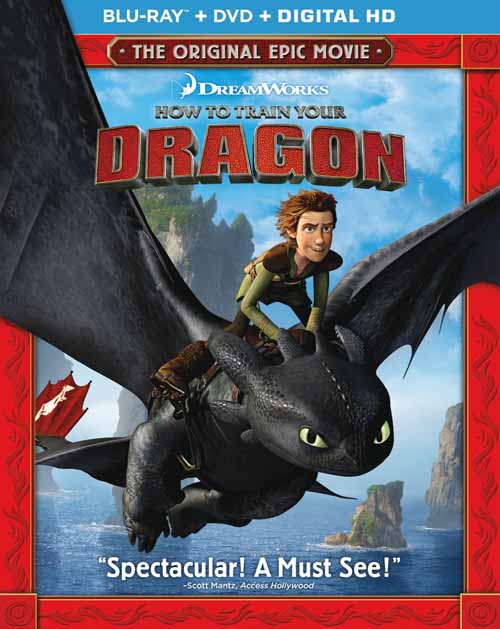 When this movit first came out in 2010, I was eager to share it with my handsome boy.  At that time, he was just about 3 years old, and as soon as he saw Toothless on the screen, he was frightened.  The beautiful animation of this Night Fury dragon had me captivated, but my little guy was hiding his face.  At that time, I figured we'd have to wait a few years to enjoy the movie together.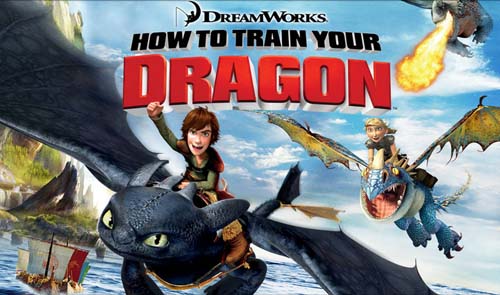 This week, we finally had a chance to watch that film together.  Yes, we've seen other releases in the Dragons franchise, and had fallen in love with the characters, but didn't know the back story.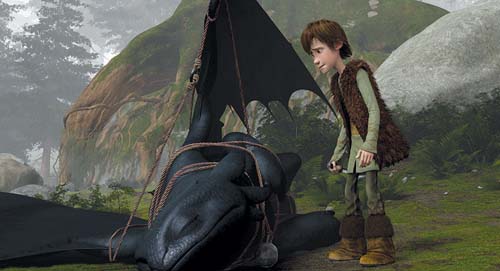 I must be an old sap now that I'm a mom.  Watching this movie with my children as Hiccup discovers Toothless and is fascinated with him and his determination to help the feared dragon had me all choked up.  I cheered along with the kids as Hiccup was able to trick Toothless as he buckled down his tail wing.  And at the end of the movie, when Hiccup's Dad, Stoick The Vast ran to Toothless to see if he had Hiccup, dropped to his knees and apologized to the feared beast, I was all teary eyed.
How To Train Your Dragon will continue to be a family favorite in this house.  Now, the collectors edition is available at all retail outlets and includes more than 90 minutes of bonus features.  Own it now and enjoy the kick off episode of "DreamWorks Dragons: Riders of Berk," behind-the-scenes footage and interviews, Legend of the Boneknapper Dragon animated adventure with the original voice cast, deleted scenes, commentary, trivia, a tutorial on drawing Toothless, Gobber's training secrets and more fiery fun.
Another great reason to pick up the collectors edition is that the packages also include a code for up to $7.50 off one movie ticket to see How to Train Your Dragon 2 in theaters.*
For more information about the How To Train Your Dragon franchise, visit the website: How To Train Your Dragon.
Disclaimer: We received a complimentary DVD to review. No other form of compenstion was received.