A post written by Romina Camiling of Just Another Hat on behalf of Heartlake City at Legoland California.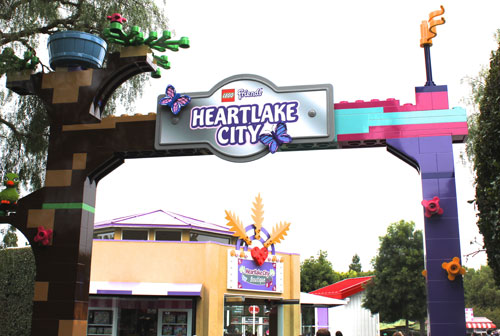 Last week, Heartlake City was the newest attraction to open at LEGOLAND® California Resort. The family and I had an opportunity to visit the theme park to check it out. Heartlake City is the home of LEGO® Friends Emma, Mia, Olivia, Andrea, and Stephanie. It is located on the west side of the Park in between Fairy Tale Brook and DUPLO® Village.
What can you see at Heartlake City?
Mia's Riding Camp
Heartlake Stables
Heartlake Fountain
Friends Forever Stage
City Park Crêperie
Wok 'N' Bowl Ramen
Heartlake City Boutique
Like other attractions at LEGOLAND®, Heartlake City offers rides, eateries, shopping, models, and an opportunity to take photos with your favorite characters. Kids, and kids at heart, can have fun building models at Heartlake Stables where a large trough holds LEGO® bricks for all to share. As summer approaches and the weather heats up, Heartlake Fountain will be a perfect place to cool off while visiting the new attraction. I love that it's in the shape of a heart. Of course, a visit to Heartlake City would be incomplete without stopping at the Boutique for the latest Friends set.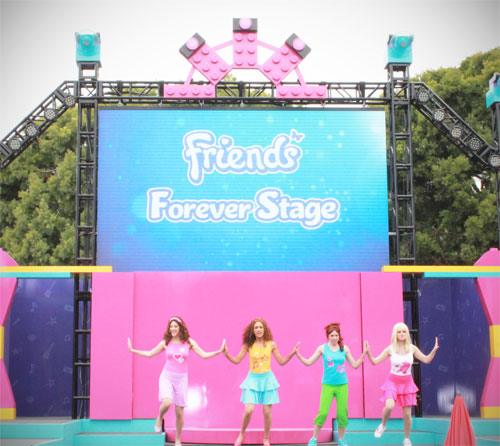 At Friends Forever Stage, "LEGO® Friends to The Rescue" is shown five times throughout the day. Audience can relax and sit while watching the Friends tackle their adventure. This live show was so fun to watch with all the singing and dancing. While the Friends are not performing on stage, visitors will have an opportunity to meet, say hello, and take a quick picture with them. I stopped by to meet Emma and Stephanie, and they were so sweet.
Here's a fun fact: Mia's Riding Camp is the first carousel built at LEGOLAND® California. The ride is quick and fun. Most of the horses do go up and down. However, the one I rode on did not. The attendant told us that horses with straight legs do not go up and down. Make sure to look at the horses' legs to see which one you want to ride. There are also two Jeeps that visitors with infants can ride or for anyone who doesn't want to saddle up on a horse.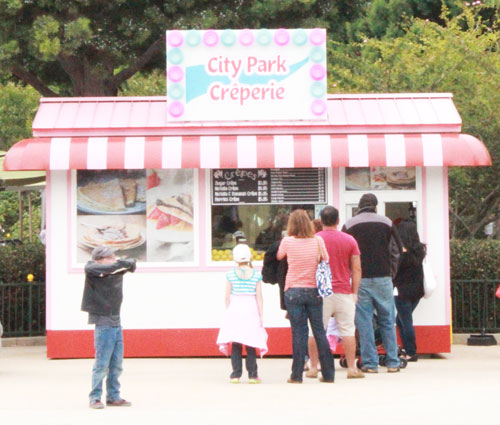 Visitors can grab something to eat at Wok 'N' Bowl Ramen and City Park Crêperie at Heartlake City. As a fan of ramen, I took a quick peek inside Wok 'N' Bowl Ramen while the hubby and the kids were busy playing. I was quite impressed with the menu; a ramen place is not what I would have expected inside a theme park. For my family, the crêpes were a no brainer to try. We tried the Nutella and banana and Berries crêpes. Oh so yummy. The portion is just perfect to share. I inquired whether they had a whole wheat crêpe, and unfortunately they currently do not. However, I learned that as the crêperie gains popularity, they will begin to offer crêpes safe for those with food allergies and sensitivities.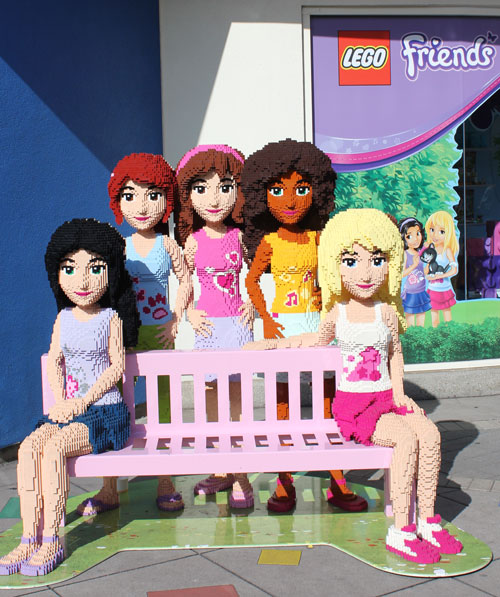 Masterbuilders took a lot of time and effort in designing and putting together Heartlake City. More than 50 LEGO models were built for guests to enjoy. Heartlake City models are created out of more than 200,000 LEGO bricks and each LEGO® Friends Model is made of 30,000 LEGO bricks. That's A LOT of bricks.
What I love about LEGOLAND® California is that there is always something new to see. The theme park opens new attractions or rides every now and then, and it keeps getting better. The entire family thoroughly enjoyed this visit and we can't wait to be back soon.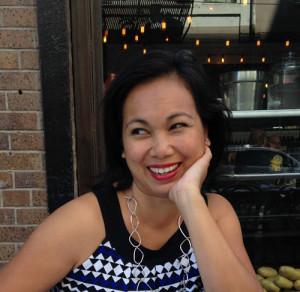 Contributor: Romina Camiling
Romina is the author of Just Another Hat and a stay-at-home mom. She lives in sunny Southern California where she and her family enjoy exploring new places and visiting beloved favorites over and over again. As a blogger, her goal is to inspire readers to live green in the simplest of ways and to enjoy and celebrate their community.
Disclaimer: We were invited to a media event to check out the new Heartlake City at Legoland California. All opinions shared are completely my own.