Back on October 25th, we were delighted to attend The Pumpkin Glow at the Great Park Neighborhoods in Irvine, CA. It featured carved and sculpted pumpkins, creating an amazing, illuminated outdoor pumpkin artwork display, setting a Guinness World Record.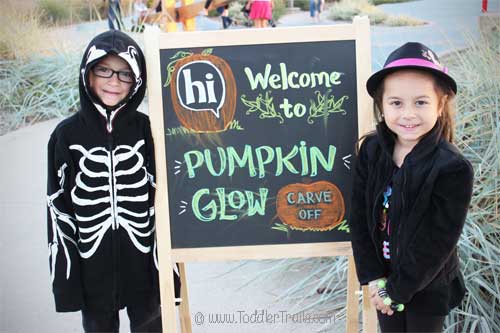 Thousands of glowing pumpkins, carved by the community were displayed side by side in wire racks that made a beautiful glowing maze around Pavillion Park in Irvine.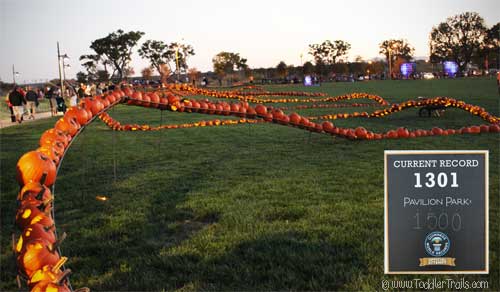 Congratulations to the Irvine Community for setting a new Guinness World Record: Families were able to witness the longest line of continual carved and lit pumpkins. The line was 1,500 pumpkins long, breaking the last World Record of 1,301 pumpkins in a line.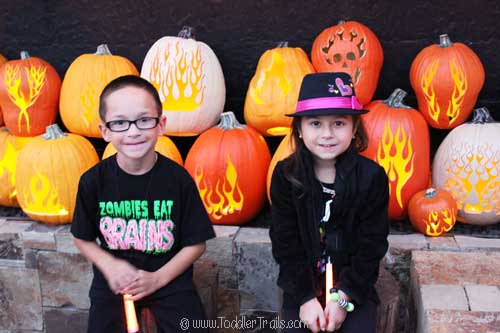 The Pumpkin Glow was a unique, fun, and family-friendly event that brought the community together for a magical autumn evening. Pumpkins were donated from residents of the Great Park Neighborhood and local schools. A pumpkin carve off the night before put contestants to the test, showing off their carving skills. If you can believe it, there were more than 3,000 pumpkins on display!
During the event, we were able to watch an expert pumpkin sculptor, Scott Gerber in action. While watching the demonstration, I made a mental note of some of his tips and tricks on how to carve an amazing pumpkin.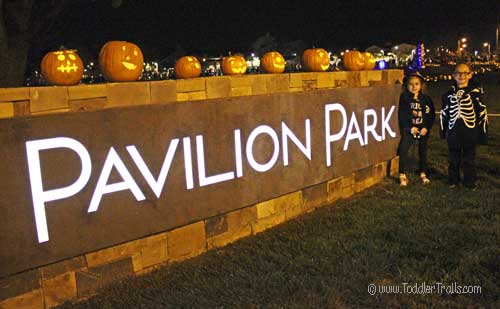 There was music, refreshments and even a playground nearby for the kids to climb, swing and get the wiggles out before and after walking around the maze of pumpkin masterpieces.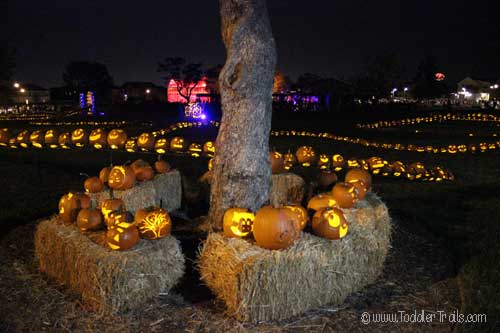 Be sure to check out this amazing event next year – as the Great Park Neighborhoods grow and expand, the Pumpkin Glow will grow with it!