My favorite time of the year – Halloween! This year, we received an extra special surprise! We were "Boo'd" by Ghostbusters: Answer The Call Extended Edition and Sony Pictures in honor of the DVD release last week.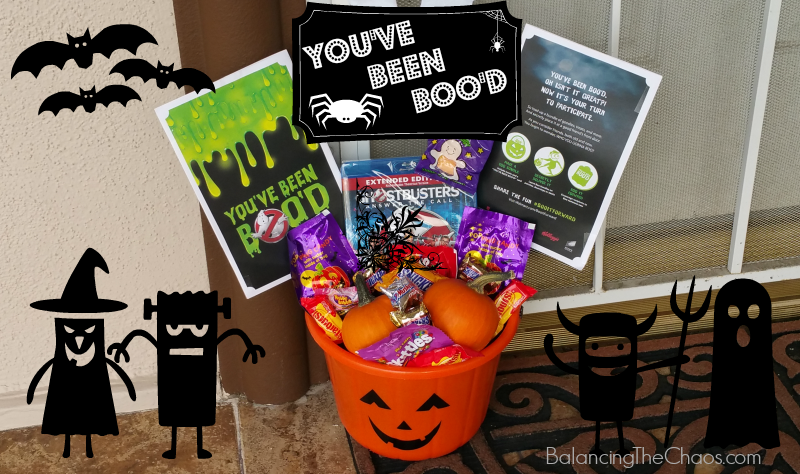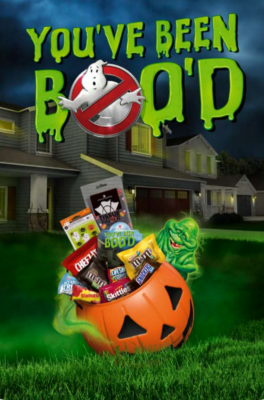 ghoWe love the opportunity to celebrate the arrival of Fall and the spirit of Halloween by "booing it forward". I learned about "Booing" friends a few years ago when someone left a cute little package on our doorstep, and decided it was something we should try to remember to do every year. It's quite simple – pick up an inexpensive, festive container, some candy and maybe a spooky decoration or too and assemble into a cute Halloween package to deliver to friends – an unsuspecting household. This year, fancy it up with the newest Ghostbusters movie: Answer The Call staring Melissa McCarthy, Kristen Wiig, Leslie Jones, Kate McKinnon and Chris Hemsworth.
Ghostbusters: Answer The Call Extended Edition includes more ghostbusting action featuring more than 15 minutes of never-before-seen film footage, gag reels, filmmaker commentaries as well as 60 additional minutes of extended and alternate scenes available with the Ultraviolet download.
In addition to the movie and bonus features, the Blu-Ray release has been customized to give the home viewer an ultimate experience. Imagine the proton streams and ghosts jumping off the screen. The 4K Ultra HD features four times the resolution of HDR. Loaded with Dolby Atmos audio remixed for a home based environment, you're going to feel like you're living the movie.
Pick up your copy today! AND Boo It Forward. To get this great printable card, visit BooItForward.com and it will take you to the printables as well as a sweepstakes!!!
Happy Haunting!!!