Lately the hubster and I have been into Greek and Mediterranean food. In fact, we've been craving Mediterranean cuisine for quite some time, so when we received an invite to sample D'Vine Mediterranean restaurant in Fullerton, we jumped on the opportunity.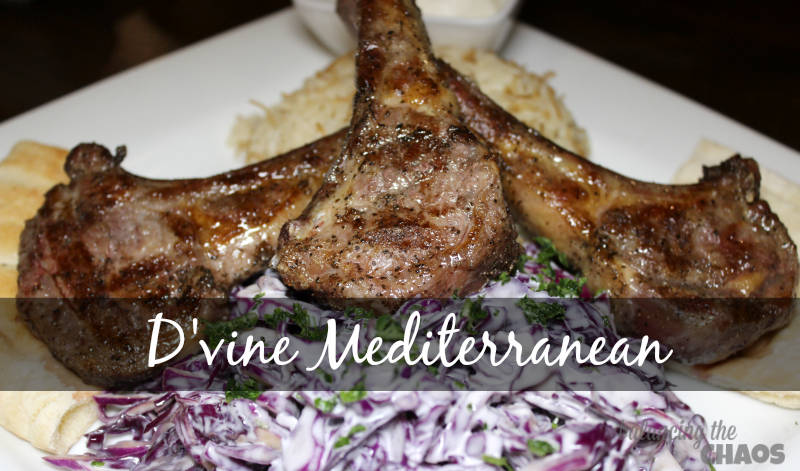 At D'Vine, we had the opportunity to indulge in the Mediterranean experience. Walid Alarja, the owner and resident chef, began cooking as a child apprentice, helping prepare meals in family restaurants and esteemed hotel in Bethlehem. Walid, a Master Chef, specializes in Mediterranean cuisine and is quite the host, as he entertained as well as prepared an amazing meal for us to sample. All of the dishes created by Master Chef Alarja were his original, home made recipes.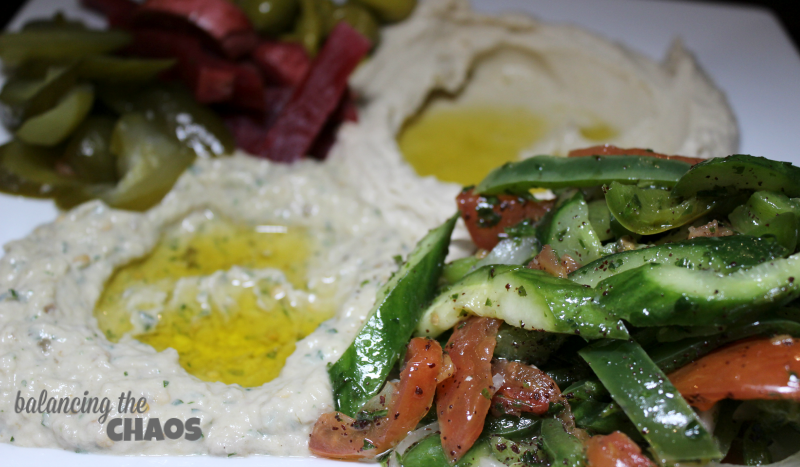 We started off the evening with the D'Vine Mezza. This dish, which is great for a family of four or even a meal consisted of homemade Hummus, Baba Ghanoush (a seasoned grilled eggplant with tahini, yogurt and lemon juice), Mediterranean Salad (sliced cucumbers, bell peppers, tomatoes, onions, parsley, spices and olive oil), and Turshi (a combination of pickles, olives and turnips. I immediately started with the Mediterranean Salad and gradually made my way around the plate. My favorite item was the Baba Ghanoush with bits of pita.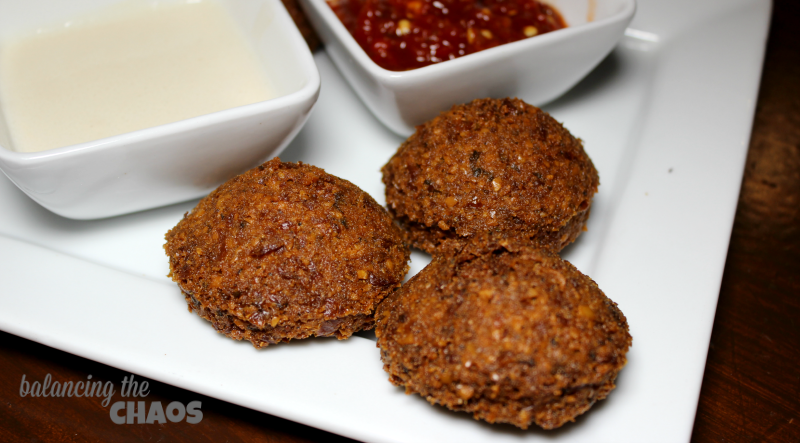 The Falafel was tasty bite-sized cakes made of mashed chick peas, vegetables and house spices with two dipping sauces, one for the mild palate and other for those who favor the spicy.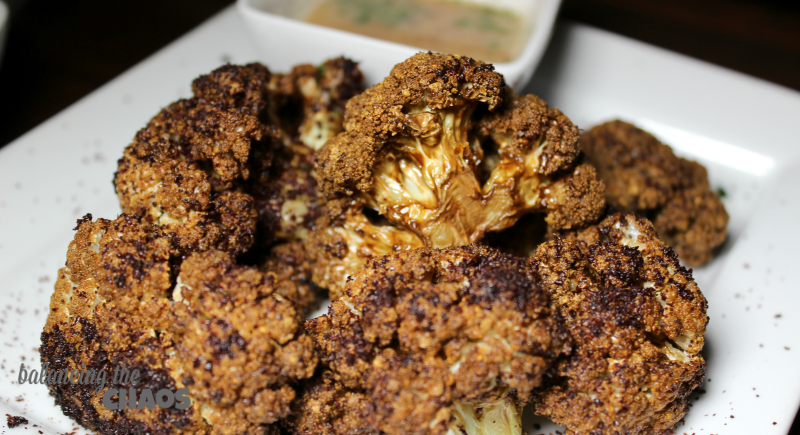 I think I'm the only person in my family who really likes cauliflower, but D'Vine's grilled cauliflower was fabulous and my family loved it. Master Chef Alarja takes cauliflower pieces and drizzled them with a little olive oil and seasonings. It's a MUST order.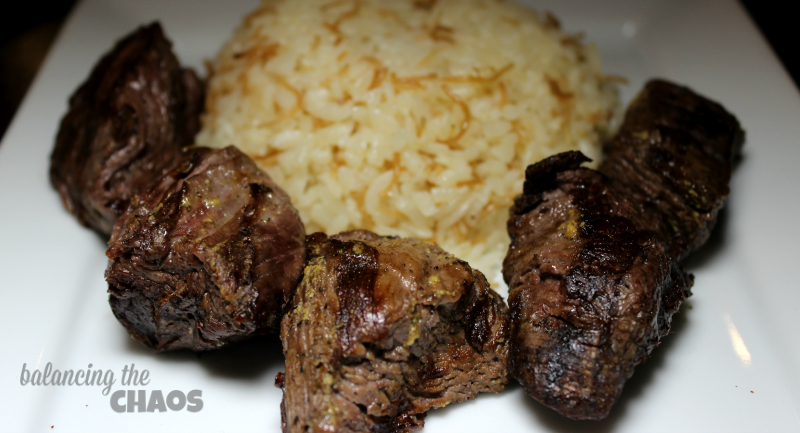 My children are rather finicky eaters, as I've shared before. Typically they'll select traditional favorites, so I wasn't sure how they were going to take to Mediterranean style dishes. My son loves steak, so we felt the Kids Plate with steak skewers were a better fit for him. We were quite amazed when he devoured everything on his plate. He absolutely loved the filet medallions combined with D'Vine's seasoned rice.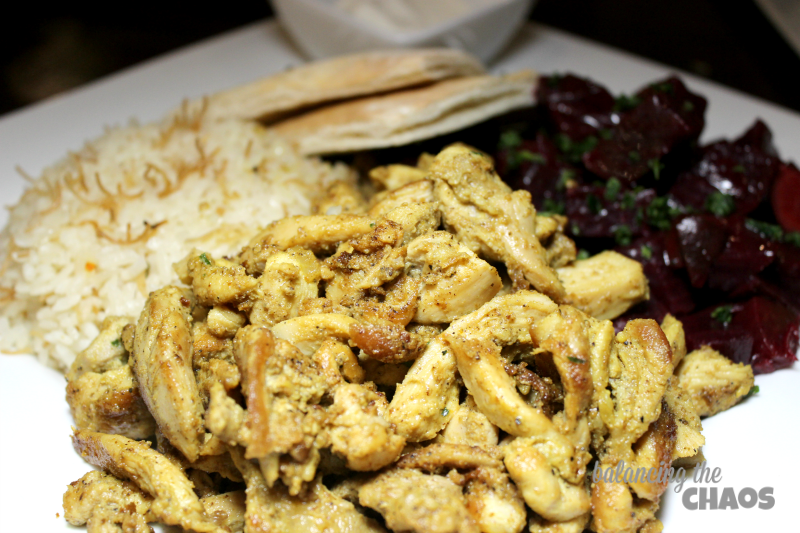 My husband and daughter shared the fan favorite, Chicken Shawarma. Deliciously marinate chicken that was thinly sliced and grilled served with rice and a red beet salad, a delicious combination.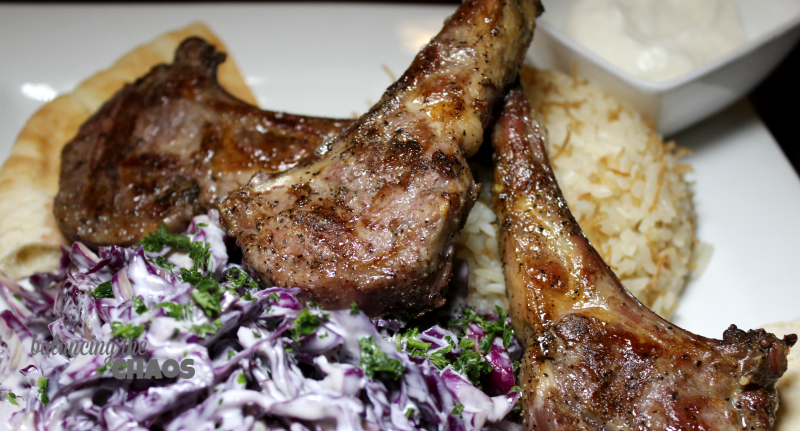 Master Chef Alarja shared that another favorite dish, the lamb chop would be a top recommendation. Even though I'm not quite a fan of lamb chop, I did decide to sample the dish and was quite impressed. The lamb chop was so tender, lightly and grilled to perfection. I would absolutely order it upon my next visit to D'Vine. The lamb chop was paired with a red cabbage salad and rice as well.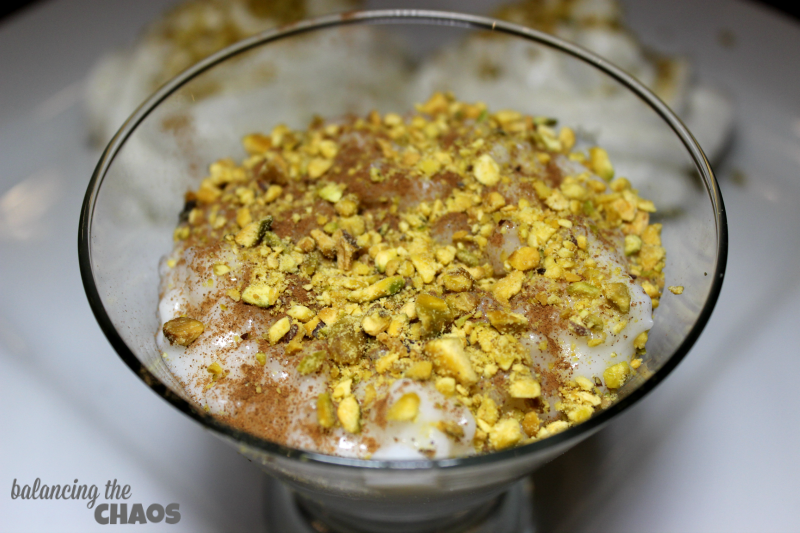 To end our amazing dinner, Master Chef Alarja brought out his favorite desserts made from scratch. We really enjoyed the bread pudding topped with pistachio nuts. What an amazing evening!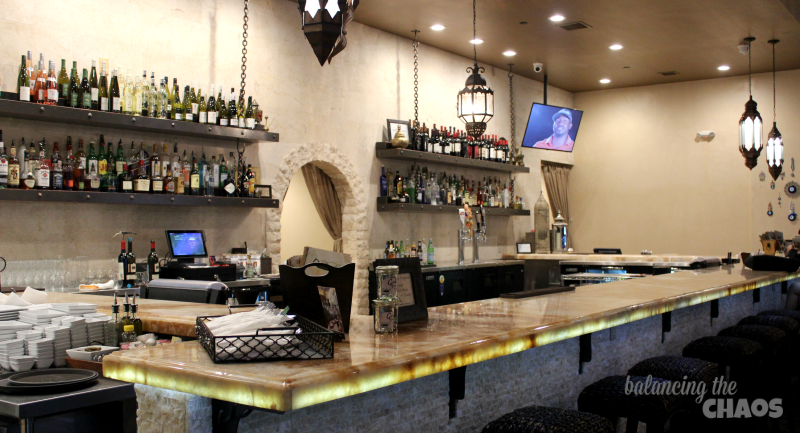 When you have the opportunity, visit D'Vine Mediterranean in Fullerton. You're sure to have a wonderful evening. They have a full sized bar offering a variety of spirits in a beautiful setting. Planning an event? They also have two banquet rooms to choose from.
Brea Location
955 East Birch Street
Brea, CA 92821
(714) 990-0100
Fullerton Location
132 Commonwealth Ave.
Fullerton, CA 92832
(714) 592-0001