Looking for a frightfully good date night?  Then you'll want to check out the Queen Mary's Dark Harbor that is now running for 17 terrifying nights through November 2nd with a sinister new circus themed maze, horrifying freak shows and more.

Experience thrills and chills in mazes so daunting you'll sell your soul for a chance to survive. This year, the Captain celebrates Dark Harbor by raising a circus of horrific spirits, malevolent circus entertainers and other unfortunates.  For me, it was the "scariest" date night I've ever had with my hubby.  The horrifying mazes were extremely scary and so well done. The entire time you walked through it you felt like you were part of a horror movie.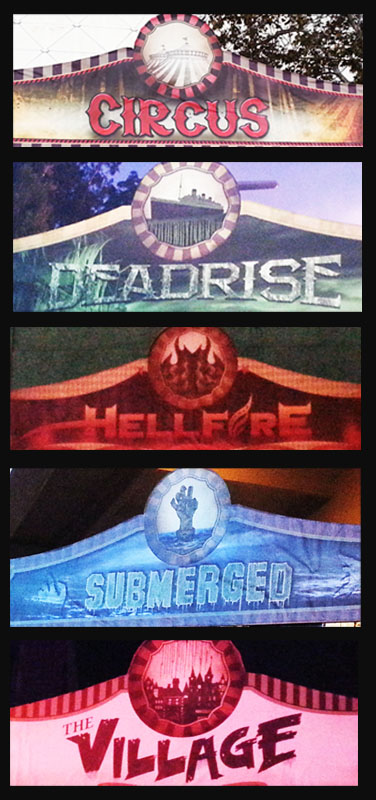 Expect a creepy crawly horrifying experience as you enter the Queen Mary's Dark Harbor port of purgatory.  Start off maneuver through a fog-filled tunnel of cargo containers concealing monsters. Then choose one of six haunted mazes like the new Circus maze.  Back to continue to spook are Deadrise, Hellfire, Village of the Damned and Containment, a sextuplet of shiver spurring mazes haunted by more than 200 monsters, was absolutely one of the scariest mazes we went through.  We even stuck to the bloody floor as we walked through jumping and screaming at every moment. Another favorite was "Submerged" that had such an eerie sense to it because it was actually ON an area of the Queen Mary.  Walking the halls and seeing ghosts, zombies, and creatures just added to the frightening adventure.  Honestly, all of the mazes were wonderfully done and oh so terrifying.  Just when you think you are at the end of your maze and walk out the exit,  a creature or to jump out at you for one last scare!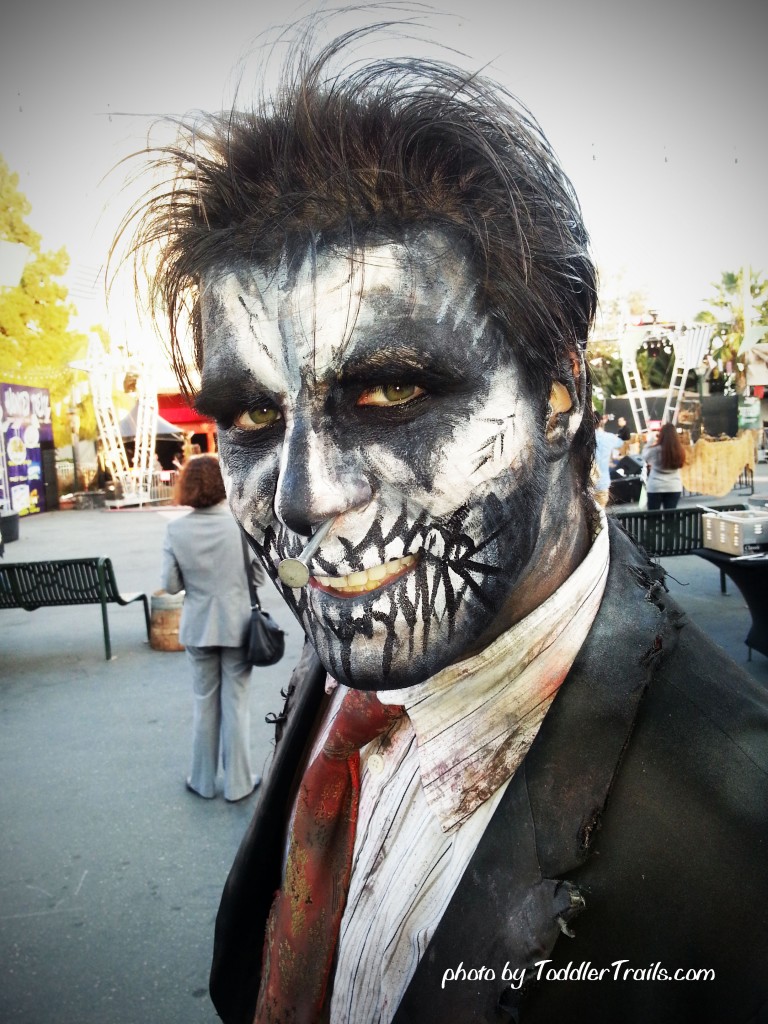 You will also be able to see the freaks. You will never guess what's waiting for you inside the containers of freaks – Headless Hannah, Human Crab, Sparky, The White Spirit and the Shadow Spirit. But be on lookout for the Twins and The Beast, whom roam freely amongst our Freak Shows ready to snap photos with you in their fabulously detailed costumes and makeup.

Finally, get a chilling thrill ride on the "Ferrissqueal", "Mechanical Monster" or the "Zipline", all of which are additional fees. And don't forget the beverage and food areas and a little time to relax at the Hookah Lounge.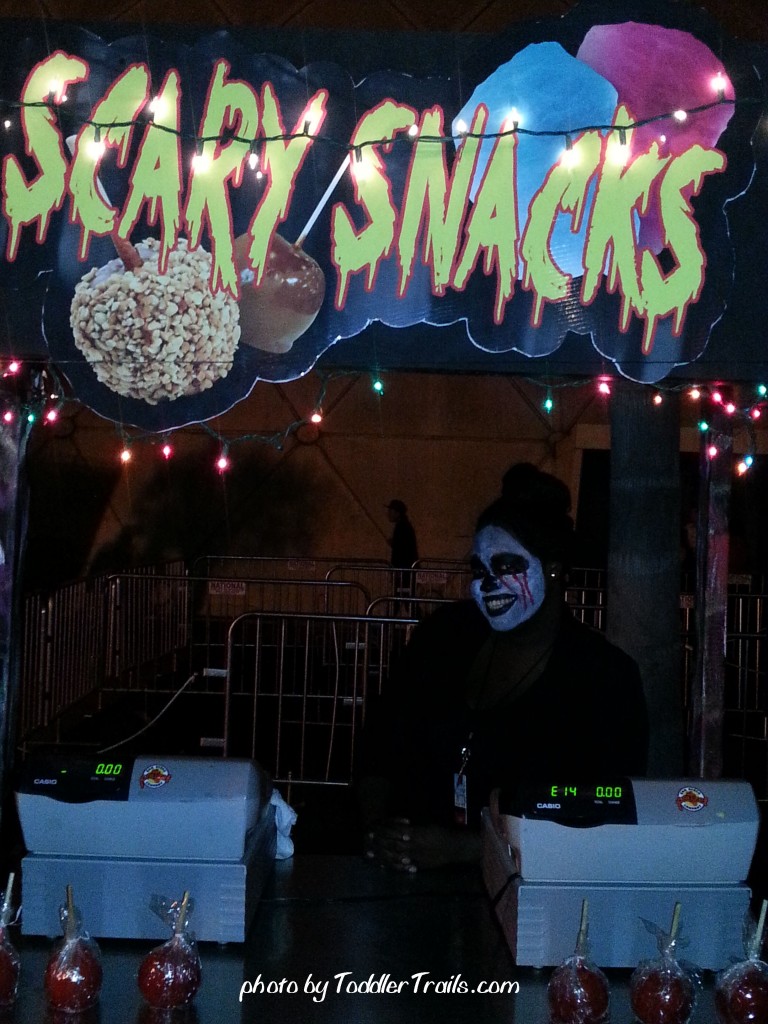 If you like to be scared, and I do mean scared….this is an event you don't want to miss. Dark Harbor is not recommended for young children as it can be extremely frightening and may contain images not appropriate for young guests.
 The Queen Mary's Dark Harbor
1126 Queens Highway
Long Beach, CA 90802
OCT. 3-5, 11-13, 17-20, 24-27, 31; NOV. 1-2
7 P.M. TO MIDNIGHT
Dark Harbor is 17 nights get your tickets now:
$24 online/$29 door: Oct. 3, 4, 5, 11, 13, 17, 20, 24, 27, 31; November 1, 2
$29 online/$34 door: Oct. 12, 18
$34 online/$39 door: Oct. 19, 25, 26
For more information, connect with The Queen Mary's Dark Harbor via WEBSITE, FACEBOOK or TWITTER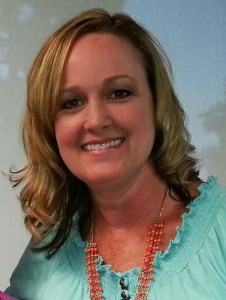 Contributing Writer: Lisa Willoughby is a 43 year old wife of 20 years and mom of a 19 year old daughter and a 15 year old son. She is currently an Instructional Aide at Courreges Elementary in a Fountain Valley Special Eduacation classroom. She loves to spend time with my family, bowling, dirt bike riding, and boating.
Disclaimer: We were invited to The Queen Mary's Dark Harbor Media Event to review and share with our readers. All opinions expressed are my own.