If you're a fan of the typical blue box mac n cheese, you're going to love Elbows Mac N Cheese, now with two locations – Cerritos and Brea.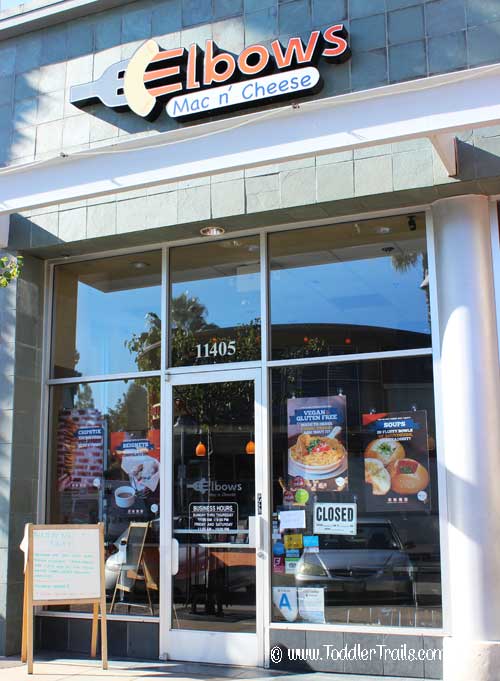 I was recently invited to come out and sample what I thought was a new concept, but guess what – Elbows Mac N Cheese has been around for 4 years. So sad I haven't discovered this little gem, because I've certainly become a fan!
It all began with a love for Mac N Cheese. With high quality ingredients and delicious signature creations like "When Pigs Fly" or "Holy Cow", Elbows has hit the mark with a delicious American classic with a gourmet twist – signature comfort food!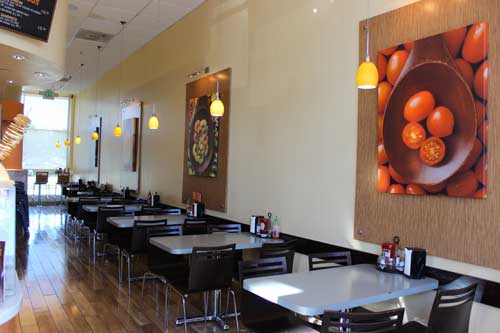 The location in Cerritos is cute and quaint with spacious seating – and if they are packed, there are several tables located outside. Elbows Mac N Cheese is also conveniently located close to the Los Cerritos Shopping Center and a variety of other favorite shopping locations.
As for the menu – I must admit, it did take some time to make selections as EVERYTHING sounded absolutely amazing! However, we spoke with Sayda, the manager and she shared the most popular items.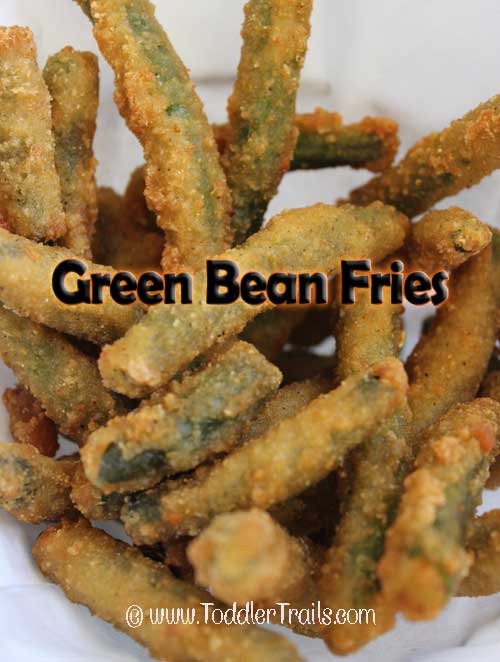 We started with the sides. The Green Bean Fries were delicious. Seasoned and battered crunchy green beans served with a side of ranch and cheese sauce. My friend and I were fighting over these babies!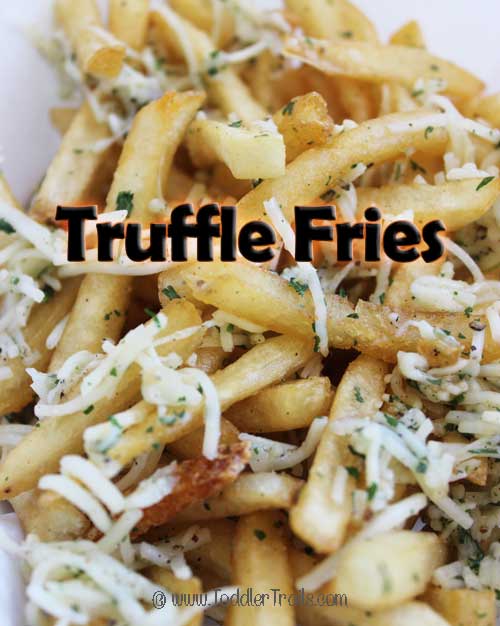 Next, the Truffle Fries just sounded decadent – and they were. They are french fries tossed in white truffle oil, parmesan and garlic and perfectly fried.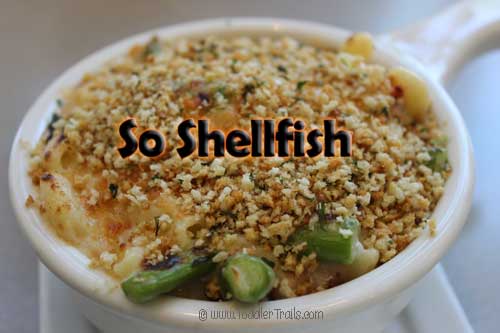 As a lover of shell fish, I elected to sample the So Shellfish; made with real chunks of lobster, fresh asparagus in rich asiago and parmesan. Honestly, it was my favorite dish with the perfect blend of lobster, cheeses and a little crunch from the asparagus.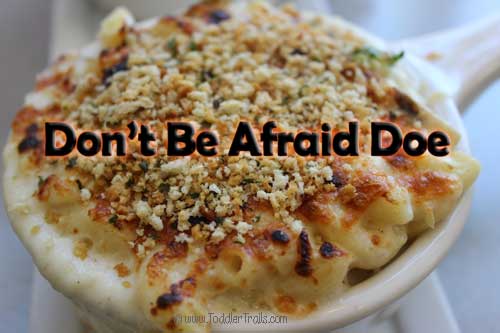 I brought one of my girlfriends with me, and she chose the "Don't Be Afraid Doe" with chicken and broccoli in a creamy alfredo parmesan sauce. Another home run!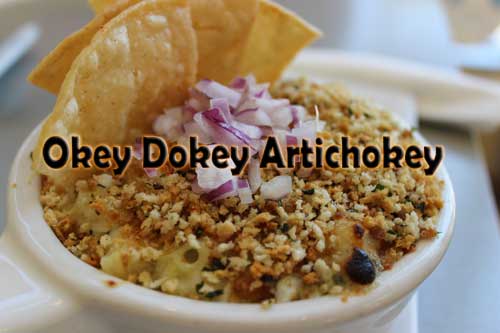 We decided to split a "Okey Dokey Artichokey" that could either be an appetizer or a meal in itself with spinach and artichoke dip combined with fresh garlic, mozzarella and parmesan. Tortilla chips and red onions finish off the beautiful presentation of this dish.
If you don't see anything on the menu that is quite catching your fancy, at Elbows Mac N Cheese, you can "Build Your Own". Imagine being able to choose your noodles, cheeses, veggies, proteins and spices to make that perfect dish you've been craving. There are so many options, I myself would have a hard time choosing.
For those who have special diet preferences, there are also vegan and gluten free options available.
To finish off our amazing meal, Ms. Sayda surprised us with some mouth watering beignets. Let me tell you, we walked out with full happy bellies – and will certainly be returning!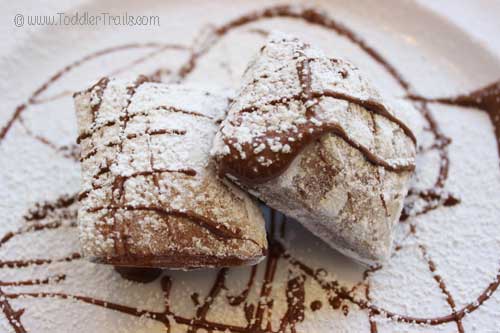 Elbows Mac N Cheese
11405 South Street, Cerritos, CA 90703 Phone. 562-865-9999 Fax. 562-865-9991 Or 215 West Birch Street, Brea, CA 92821 Phone. 714-784-6613 Fax. 714-784-6618
Disclaimer: We were invited to sample a few menu items from Elbows Mac n Cheese, however all opinions are completely my own.