My princess just LOVES getting all decked out with makeup, glitter and nail polish. I like to let her get all dressed up for special occassions like her recitals.  However, I have a sneaky suspicion that it isn't really good for her. Besides, my makeup is for me.  Because of my skin allergies and bacteria, I just don't like to share.  Which is why EcoPrincess Organics are perfect for her.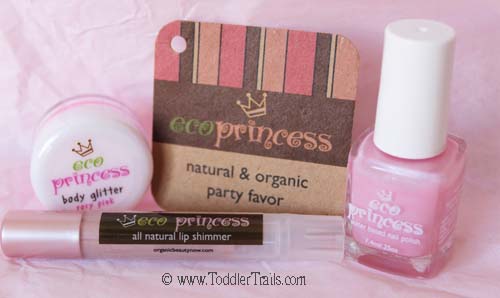 EcoPrincess Organics is a natural line of children's bath products & play makeup made with certified organic ingredients, free from any harmful chemicals.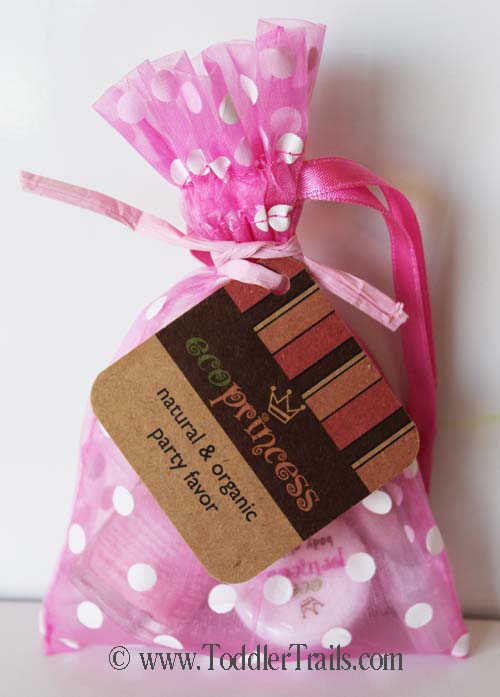 Looking for a safe product your little one can use when she's playing dress up? EcoPrincess Organics are top quality products that are fun, safe, resuable and perfect for young girls. Planning a princess party?  EcoPrincess Organic products make the perfect party favors. They carry an all natural & organic party favor contains three pieces of play makeup, so every princess in attendance is feels like royalty.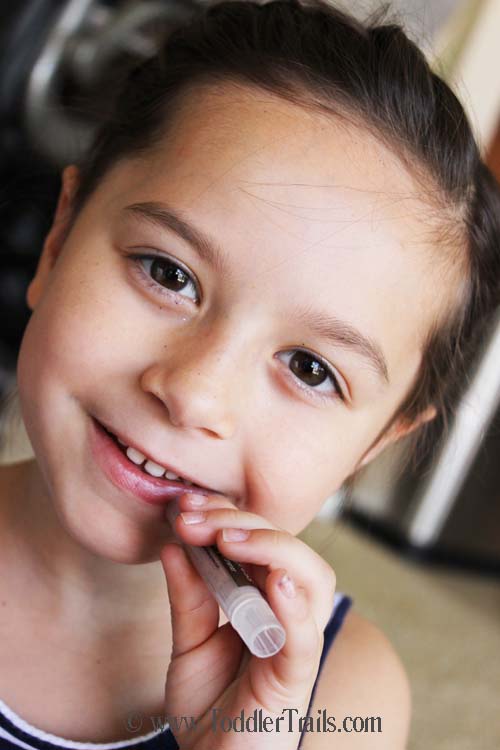 The Party Favor bag includes:
One natural lip shimmer balm made with coconut oil, shea butter and beeswax
Pink peelable water-based nail polish, free of the toxic chemicals that plague most kids nail polishes on the market today
Body glitter to help your princess sparkle and shine even brighter
All 3 party favors come wrapped in a reusable princess pink organza bag and are $16, available at organicbeautynow.com.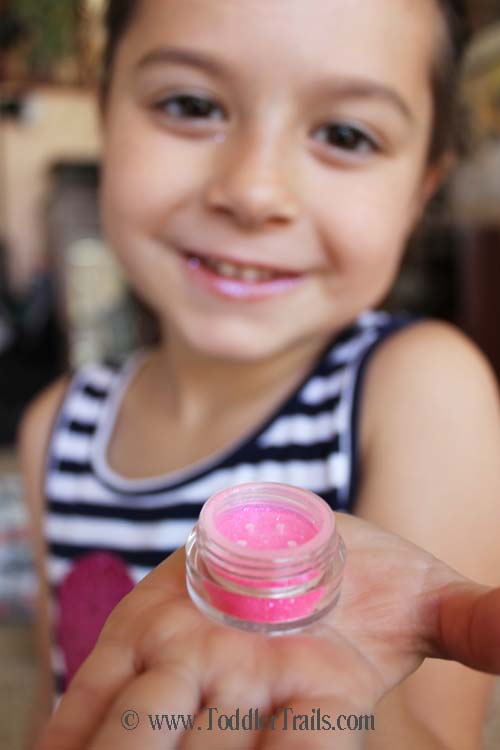 Since my little one started school, she has fallen in love with lip balm and glitter. One of her very best girlfriends has introduced her to the love of everything that sparkles. Now, she goes to school with lip balm covered with body glitter and even a little bit of glitter scattered through her hair.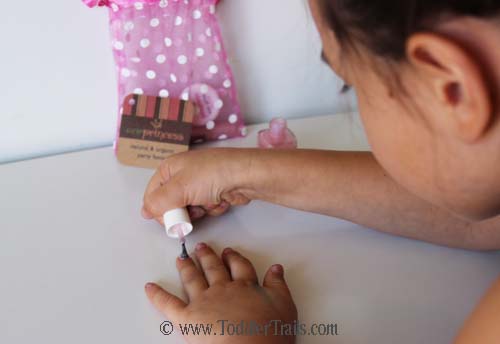 Now you an plan a mother daughter pampering party with EcoPrincess Organic products. Do you let your princess paint her own nails?  I let mine only if she's on the tile floor, or paper, etc.  I love the EcoPrincess color – light enough that you won't really notice if she gets it all over her fingers – hehe.
Find out more information about EcoPrincess Organic products and party favors visit: Website, Facebook or Twitter.
Disclaimer: We received sample products to review and share our opinions with Toddler Trails Fans. No other compensation was received.