Remember what it was like to drink the milk from the bottom of the bowl?  Personally, I used to love it.  So sweet and delicious, it was my favorite part.  Now, Cow Wow Cereal Milk gives you that same delicious flavor in a "healthy" way.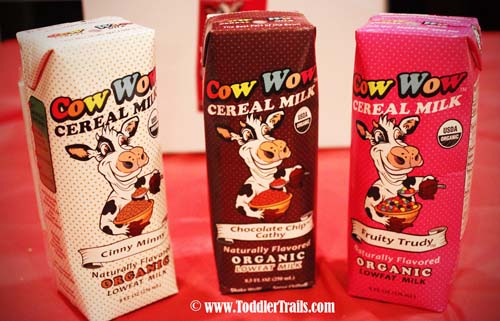 "Organic dairy drink brings favorite bottom-of-the-bowl cereal milk to life"
There are days where I just crave milk, even as an adult, so I am particularly thrilled when my munchkins ask for it during snack time.  However, when it comes to their cereal, they'd prefer it dry.  I guess they never really finish a bowl, and have missed out on the delicious flavor left behind.    Now that they've had a chance to sample the Cow Wow Cereal Milk, I think they will be re-thinking a dry bowl of cereal.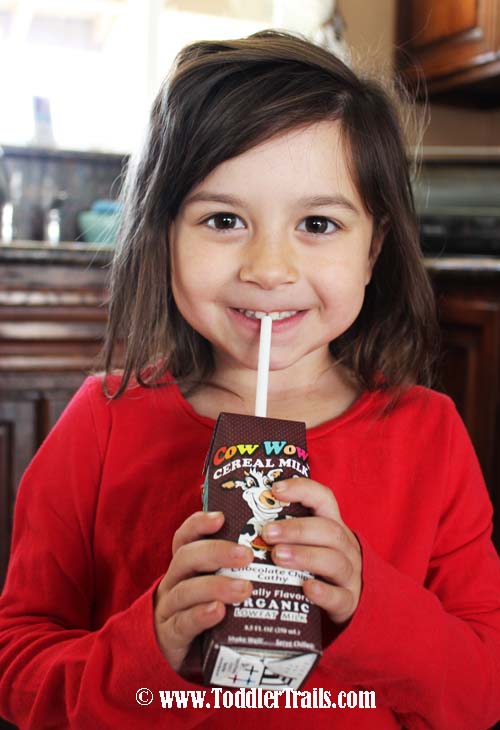 Cow Wow Cereal Milk is a great way to start the morning.  Rather than a plain glass of regular milk, kids can enjoy this delicious treat made of organic 1% low fat milk.  Cow Wow is low fat, all natural, non-GMO, gluten-free, and kosher milk. It contains nine essential vitamins with only 6 grams of added cane sugar. This fun flavored milk makes opting for a healthier alternative to soda and juices a no brainer.
Cow Wow is currently available in two delightful cereal milk flavors:
Fruity Trudy
Chocolate Chip Cathy
Don't believe it?  My husband and I sampled these milks with our kids and totally reminded us of our favorite childhood cereals.  He LOVED the Fruity Trudy, which reminded him of eating Fruit Loops.  I however really liked the Chocolate Chip Cathy, which reminded me of Coco Pebbles and other chocolatey favorites. Cow Wow makes children feel like they're getting away with something and mom happy to know that they're not.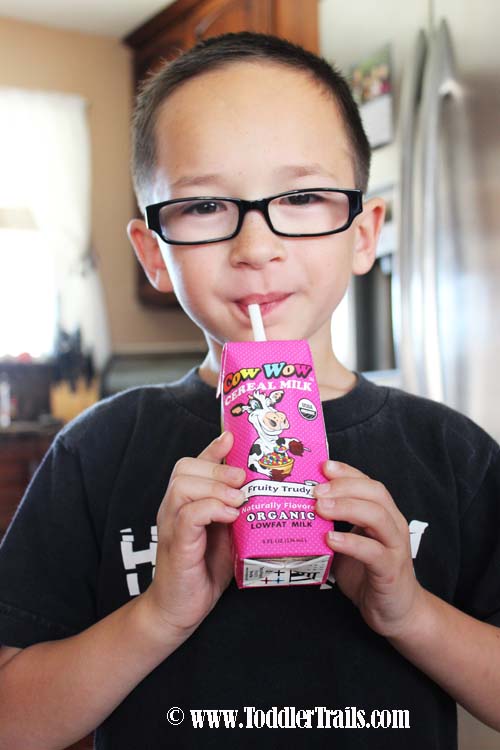 Cow Wow Cereal Milk is conveniently packaged in 8.5-ounce single serving cartons. Individual packages make it the optimal drink for lunches, snacks in the car, or adults on the go who want a healthy treat. Cartons can be purchased individually for an MSRP of $1.99 at select grocery stores or online at www.cowwownow.com.
Where can you get Cow Wow?  It's available at: Albertsons, Bristol Farms, AM/PM, Mobile, Chevron, LA Zoo and Legoland California.
About Cow Wow
Cow Wow is an organic, low fat, cereal milk made with all natural ingredients. It contains vitamins and minerals and only 6 grams of added sugar so it's healthy as well as udderly delicious. Cow Wow is a great-tasting, healthy dairy beverage that's perfect for families on the go. For more information visit

COW WOW NOW

.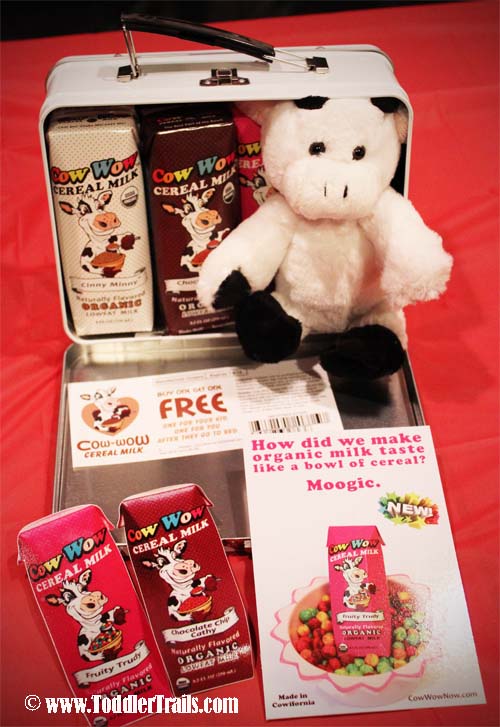 Connect with
Cow Wow Cereal Milk
via Social Media
Website
,
Facebook
or
Twitter
Disclaimer: We were provided samples to share our opinions.  No other form of compensation was received.