While on our 10 year Anniversary getaway to Carmel by the Sea, our friends at the Hofsas House Hotel arranged a special dinner at a Monterey Bay restaurant, Abalonetti Bar and Grill.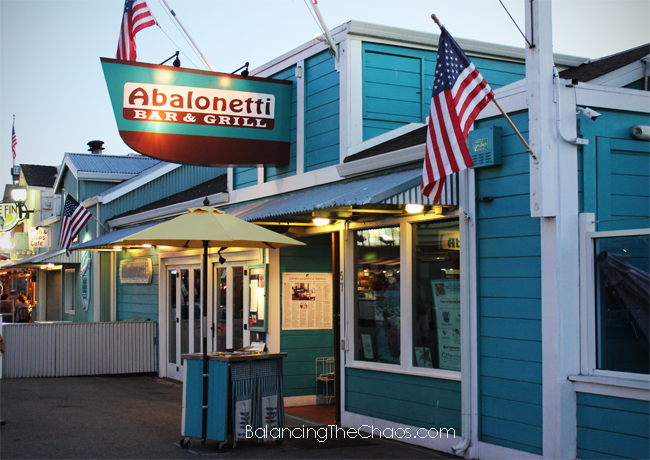 The Abalonetti Bar and Grill is located on Old Fisherman's Wharf along the docks of Monterey Bay. Known for their calamari, the co-owner, Kevin Phillips, shared with us that they serve the freshest and most sustainable squid right out of Monterey Bay. In fact, they have one employee that cleans and cuts roughly 1,000 pounds of calamari each week.
Kevin  also shared with us, a little about the history of the Abalonetti Bar and Grill. Originally a tiny fish market there were 4 tables outside for sampling. In 1989, the neighboring boat works area on the pier was acquired and is now the restaurant seating area, bar and outside patio area.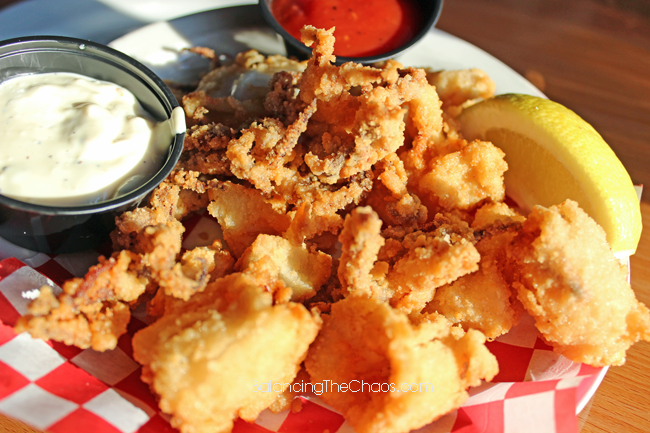 Since calamari is their speciality, we started off with their fried calamari appetizer served with the traditional sides of tartar and marinara sauces.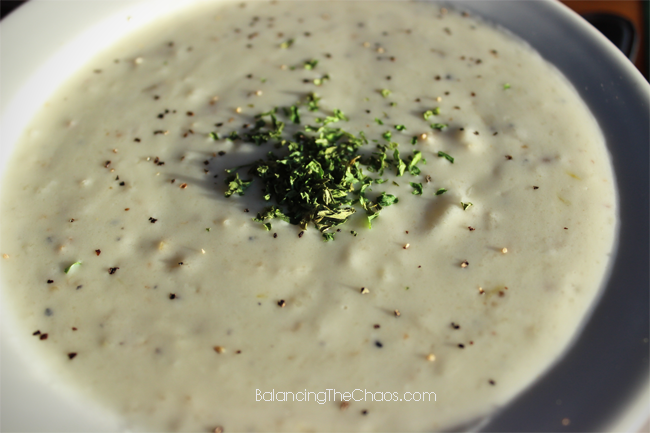 Next we split a clam chowder with bacon. A tasty twist on a traditional New England Clam Chowder, loaded with potatoes, clams and bacon.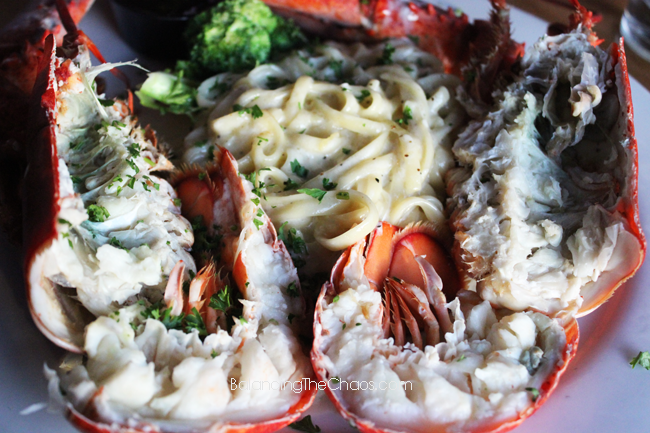 For my entree I selected the daily special which was a Main Lobster and a bed of Fettuccini Alfredo. Now even though I do love shellfish, I'm not one to order it in the shell. I'm not a fan of getting my fingers all sticky and gooey, but the hubster helped me out and we ended up splitting my meal.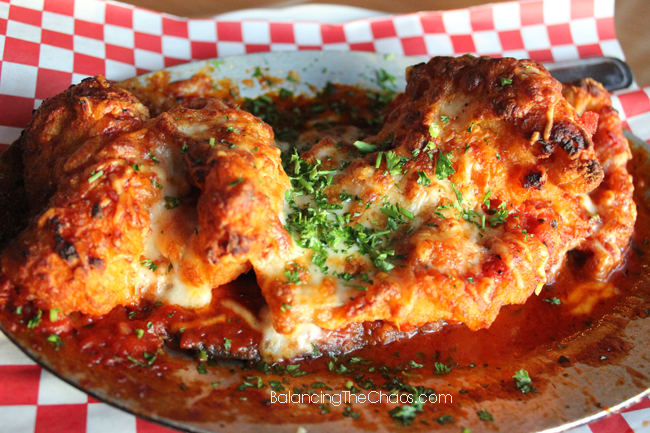 He ordered the original owner's signature dish, the Marty Special – calamari filets over fried eggplant Parmesan in mariners dusted with mozzarella and Parmesan cheese.
We both really enjoyed our dinners, and were so full that we didn't have any room for dessert.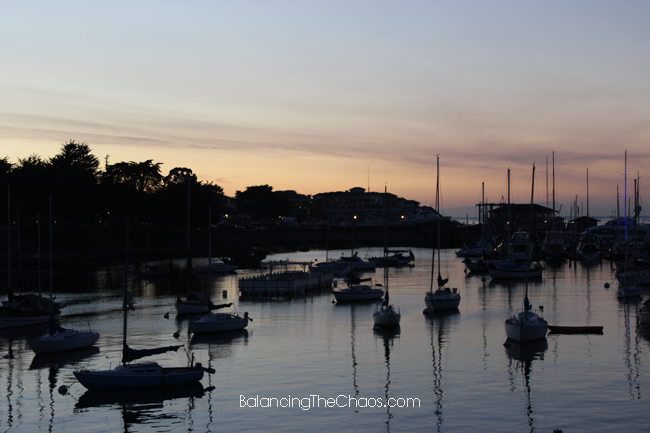 Our reservations were set for 7 pm, and we were able to enjoy our dinner while the sun set over the bay, a beautiful setting.