Boudin SF Main Place Mall just recently opened and is welcoming holiday shoppers in their petite new location with fan favorites such as their delicious sourdough bread bowls loaded with tasty soup or hearty sandwiches.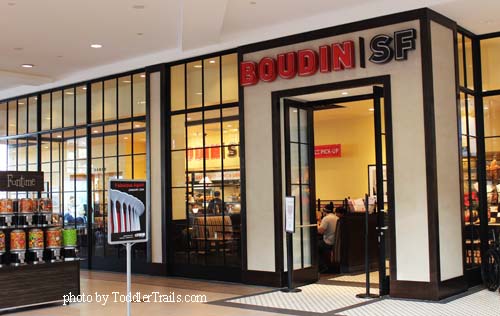 On Christmas Eve, we braved the crowds and shopped at Main Place Mall.  While we were there, we stopped for lunch because we were invited to check out the new Boudin SF, located directly across from the new Johnny Rockets between JC Penny and Macy's.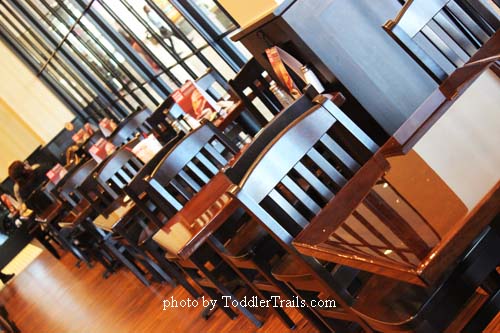 I really loved this cozy location, in fact, my Mother-In-Law sat and chatted over desserts like these delicious cookies that are screaming out to you in the display case next to the registers when you place your order.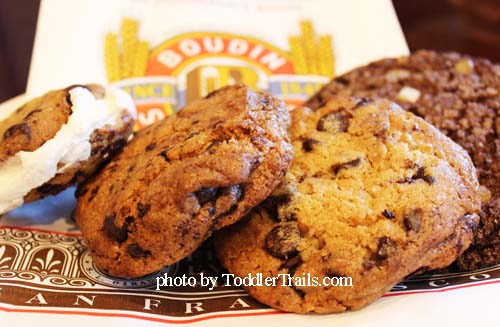 Did you know they offer breakfast options also?  Pastries, bagels, fruit and more, when I was working as an Executive Assistant, I was known to grab their catering menu and order a few of their bread baskets  with coffee and juice for our meetings.
Now that I have children, the kids menu is a "make it or break it for us".  Boudin SF offers all of their favorites: Grilled Cheese, Kraft Mac & Cheese, Ham Sandwich, Turkey Sandwich, Peanut Butter & Jelly and Cheese Pizza.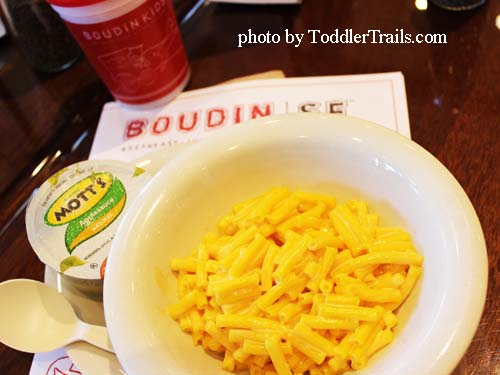 All of the items on the Kids Menu come with a kids drink and your choice of cookie or applesauce.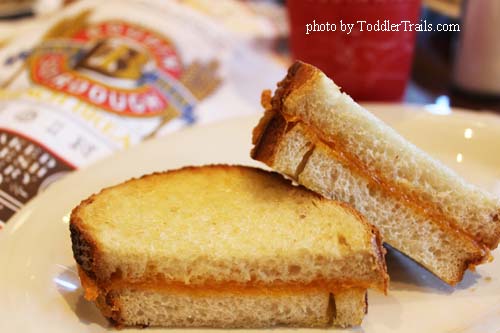 Handsome boy grabbed the Mac & Cheese while the Princess opted for the Grilled Cheese.  The best part – they devoured their food.  Happiness is not having to convince them to take a bite!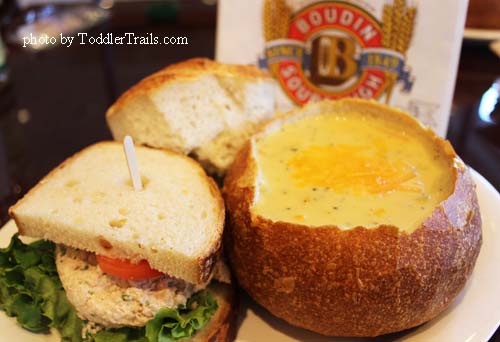 The Boudin SF Tuna Salad Sandwich on Sourdough bread was just awesome with tomato and lettuce.  Even better paired with a bread bowl full of creamy Broccoli Cheese Soup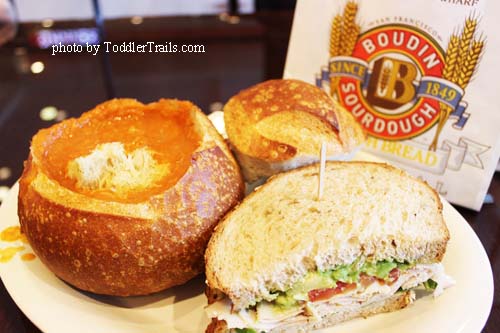 The Turkey Avocado Sandwich: Turkey breast, havarti cheese, mayo, avocado, lettuce, tomatoes on multi-grain bread is awesome paired with a Tomato Soup or Clam Chowder.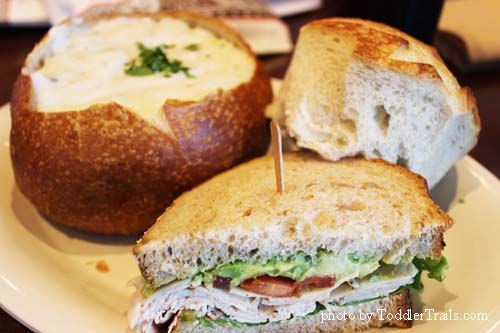 If you're in the area, you should stop at the new Boudin SF  in Main Place Mall, Santa Ana. Its is a great place to stop for a bite, any time of the day!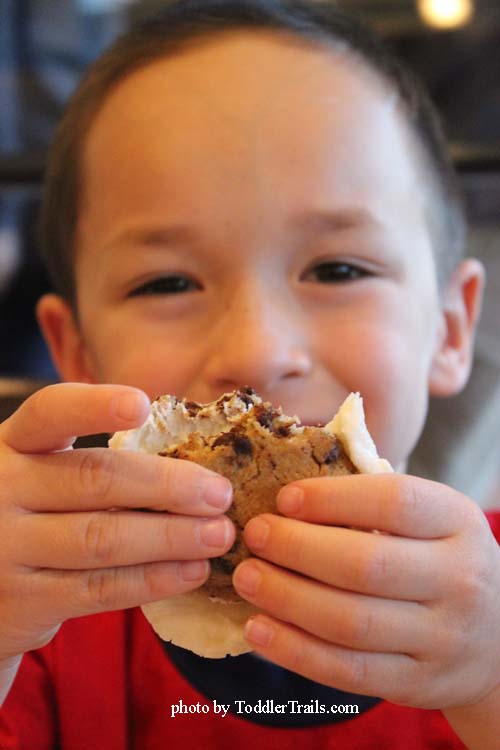 Connect with Boudin SF via Website, Facebook or Twitter
Disclaimer: We were invited to visit Boudin SF at Main Place Mall in Santa Ana and enjoyed a complimentary meal.  All opinions shared about the experience are my own.