A few years back, The Hubster and I (back before we said "I Do") had the opportunity to experience Bodies, an exhibit that was featured in Los Angeles.  Now, the exhibit will be opening here, in Orange County in August, and I can't wait to go again.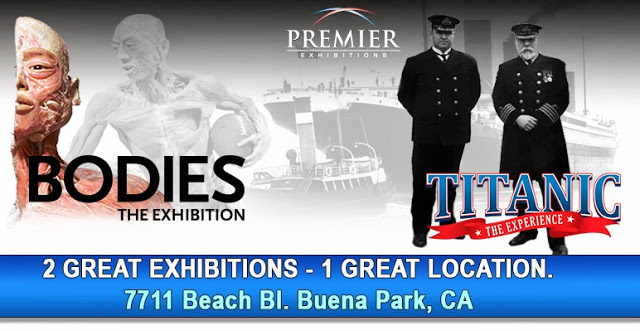 Premier Exhibitions, Inc. recently announced that advanced tickets are now on sale for Titanic The Experience and Bodies… The Exhibition.  These two educational and entertaining attractions will open August 1st, side by side at the former Movieland Wax Museum in Buena Park.
BODIES…The Exhibition:
What an amazing opportunity to get a look inside the body!  Have you ever wondered what a healthy lung looks like compared to a lung filled with the tar and smoke?  You'll be able to see: Skeletal, muscular, nervous, respiratory, digestive, urinary, reproductive, endocrine, and circulatory. Explore, experience, and celebrate the wonder of the human form at BODIES…The Exhibition.  The exhibit has over 200 actual human bodies and specimens that have been dissected and respectfully displayed.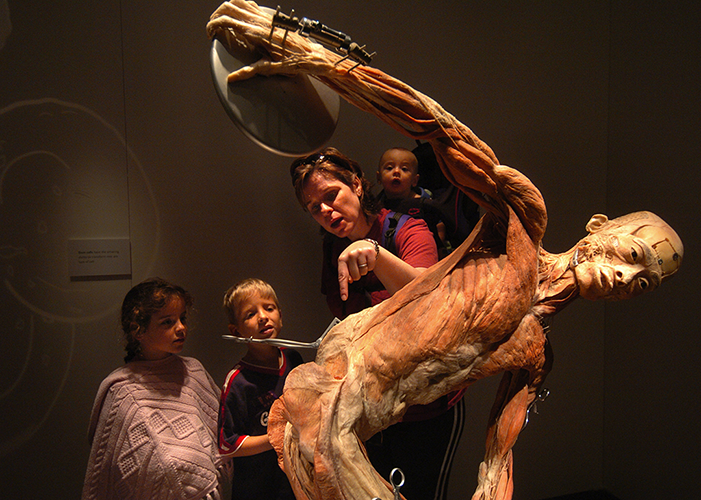 * Warning, this is a graphic exhibit.  I wouldn't recommend bringing youngsters 4 and under.
Titanic The Experience:
Titanic The Experience is an incredible tour back in time includes full scale room re-creations where you can visit some of the most famous rooms on board Titanic.  In addition, visitors will view over 250 artifacts recovered from the wreck site of Titanic. These one of a kind objects, once thought to be lost forever, provide a haunting emotional connection to the story of Titanic like nothing else can.
Educational, emotional and appropriate for all ages, Titanic: The Artifact Exhibition takes visitors on a journey through the life of Titanic. Along the way visitors will learn countless stories of heroism and humanity that pay honor to the indomitable force of the human spirit in the face of tragedy. 
Want to experience these two exhibits for yourself?  Visit www.BuenaParkExhibitions.com or call 888-647-2789.  Individual exhibit, combo tickets and group discounts are available.
GIVEAWAY
We're sending a Toddler Trails Family to experience the exhibits for themselves. 
Valid for US Residents only. All fans have an equal chance to win, however, you must enter to win. Winners will be randomly selected via RaffleCopter and be notified via email. They have 48 hours to respond or a new winner will be randomly selected the same way. Winners can only win once per month. Not liable for unclaimed prizes or fulfillment.
For more information about the Bodies…The Exhibition or Titanic The Experience, visit the following website: www.BuenaParkExhibitions.com