On Saturday, Black tap opened at Downtown Disney® District at Disneyland Resort. Known for their award-winning burgers and famous CrazyShake™ milkshakes, Back Tap makes a great addition to the Downtown Disney culinary lineup. We were excited to attend the Grand Opening celebration, kicking off their newest location in Anaheim.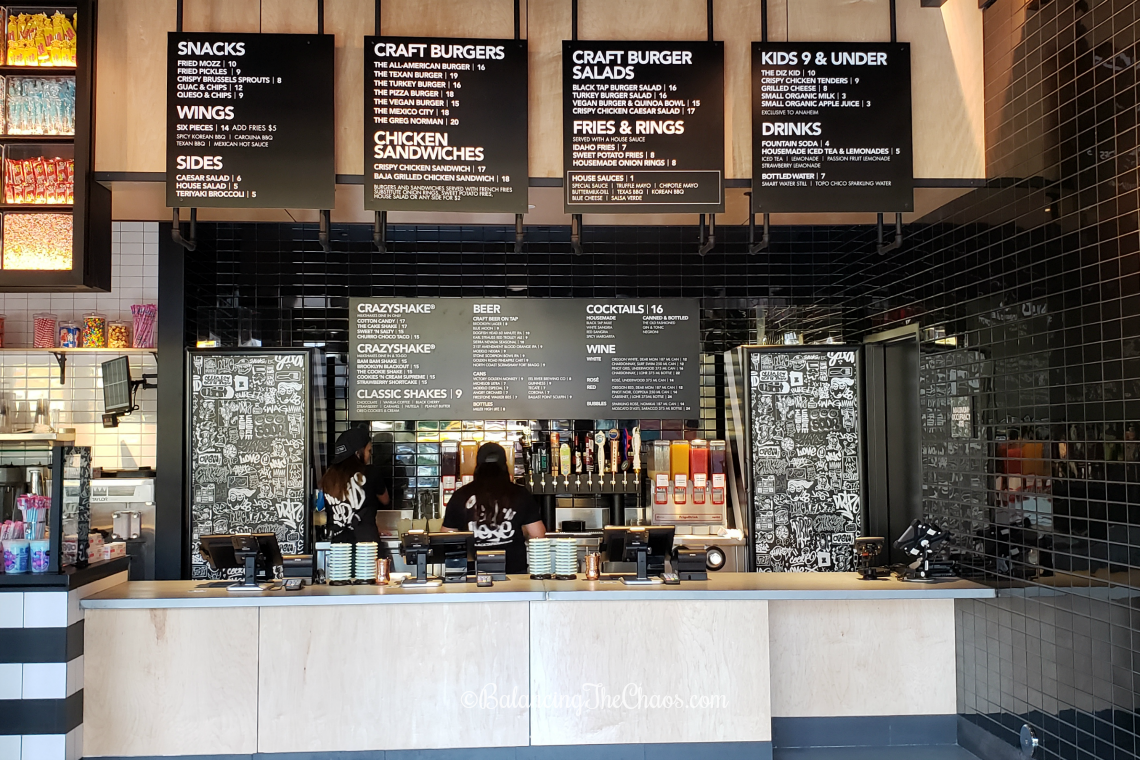 Black Tap, originally from New York, offers classic burgers, inspired by old-school luncheonettes. The chain started off as a small, 16 seat burger eatery in SoHo, and has evolve and expanded to the Middle East, Europe and Asia.
The Black Tap at Downtown Disney® District location, is a unique, fast-casual service style. You order your meal at the front counter, and items are delivered throughout the restaurant that has a classic American luncheonette vibe, with a distinctly New York feel. They also have a patio that overlooks a section of Downtown Disney – great for people watching.
"We are so excited about the joining of two incredible places, Downtown Disney District and Black Tap," says Black Tap owner, Chris Barish. "Black Tap Anaheim is truly the first of its kind with restaurant features never seen before, and a completely different dining experience, all within the magic of Downtown Disney District."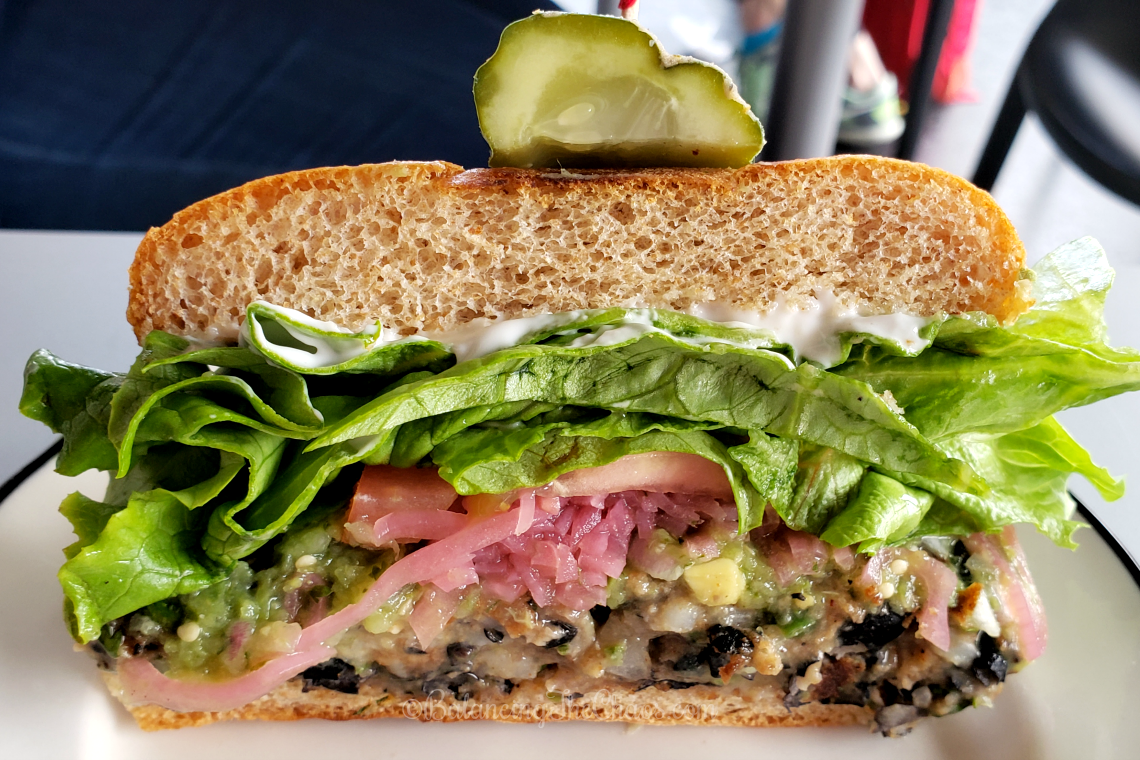 Black Tap's craft burgers include:
The All-American Burger
Greg Norman Burger
The Californian
The Mexico City
The Texan Burger
The Vegan Burger
The Pizza Burger
and more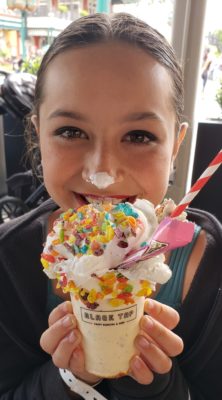 Watch CrazyShakes in the making at the "Shake Window" where guests can order CrazyShake™ and classic milkshakes to go. Some of the fancy concoctions include:
The Sweet and Salty Peanut Butter Shake
Cotton Candy Strawberry Shake
The Cookie Shake
Sour Power Black Cherry Shake
Brooklyn Blackout Chocolate Cake
Cookie N' Cream Oreo Shake
Bam Bam Fruity Pebble Shake
The Cake Shake
If you get the chance, I highly recommend visiting Black Tap at the Downtown Disney District. My kids were in shake heaven with all of the different options available, and we're certainly going back to try more.