Explore uncharted territory on Calico River Rapids, now open at Knott's Berry Farm. Previously known as The Bigfoot Rapids, Knott's white water raft ride underwent a major renovation, adding features including themed show scenes, a new story overlay, new animatroics and fun water features.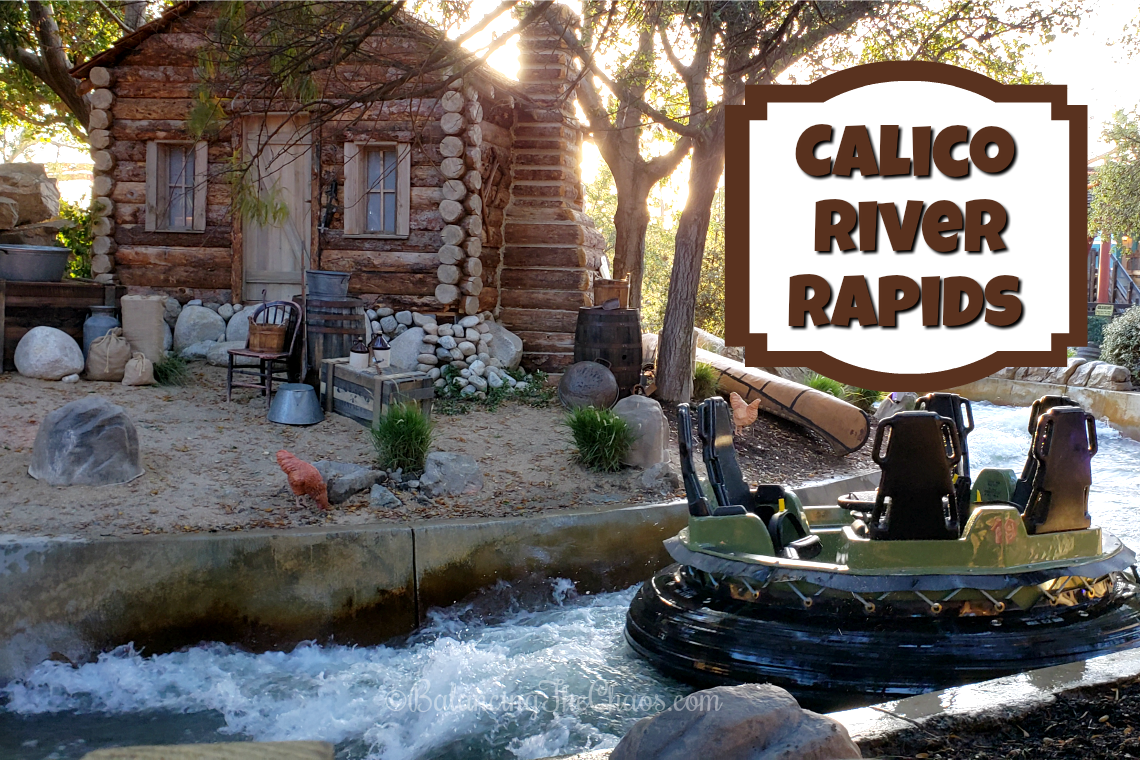 Calico River Rapids takes adventurous guests back in time, to the days of Calico when settlers were in search of new lands. Venture out onto the river and encounter a variety of surprises along the way: wolves and snakes, a homestead with chickens, and many more surprises.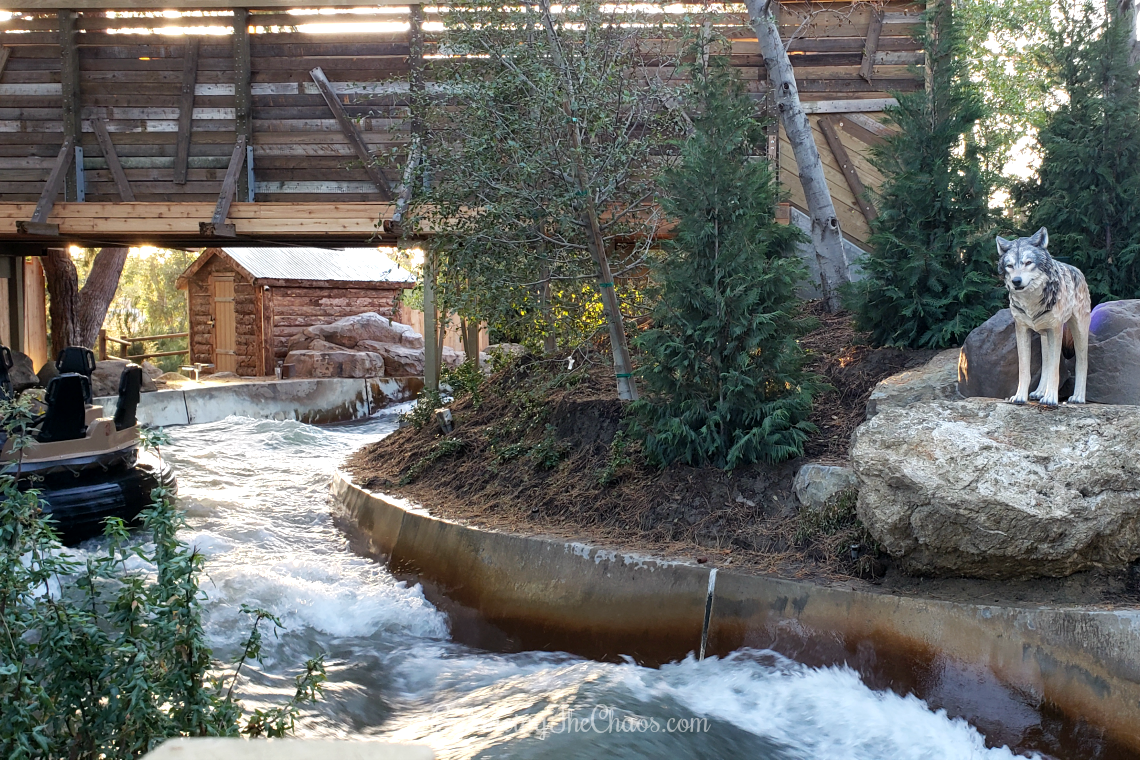 The animals come to life with new animatronics and special effects designed and manufactured by Garner Holt Productions, Inc., the world's largest designer and manufacturer of animatronics for theme parks.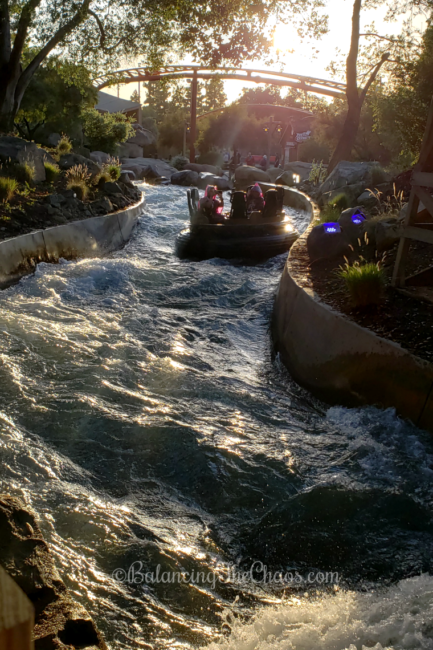 Jump aboard a circular raft with up to 6 passengers of at least 46 inches tall and traverse through unexpected twists and turns, rushing waters and rapid currents as it navigates the unexplored river path. Any personal belongings you wish to stay dry, can be stowed away in a center console.
Wondering if you'll get wet? YES, you definitely will. How much will depend upon how much the raft spins and turns as it floats down the rapids. Pick up a Knott's poncho to keep your clothing dry.
TIP: If wearing a poncho, be sure to pull it down under your bottom as you sit down. My seat was drenched, making my jeans quite wet, before the ride even started.
Knott's Berry Farm celebrates summer with the fan favorite, Ghost Town Alive!, as a new story-line will take place in the town of Calico, starting May 25 – August 18 and weekends from August 24 through Labor Day, September 2.
Ghost Town Alive! is one of our favorite events at Knott's Berry Farm. We love roaming the streets of Calico, diving into the evolving story-line as we become a part of the Calico experience, joining in on the town's activities. And as night falls, even more summer fun will continue throughout the park with new entertainment offerings that will soon be announced.
Knott's Berry Farm 2019 Season Passes are still available, and the best way of experiencing their Season of Fun. If you act now, you can get a Gold Pass for just 5 easy payments of $20.50, after initial payment, and enjoy unlimited visits to Knott's Berry Farm and Knott's Soak City with no blackout dates, exclusive discounts and more. Pass holders also receive discounts on select food and merchandise, and access to exciting year-round seasonal events. Different options of Season Passes are available, meal plans, fast lane passes, Soak City options and more. Visit knotts.com for more details.